How can I apply for a child's passport? What documents do I need to submit? Is my child required to attend the passport appointment?
As a parent or legal guardian, you might ask yourself these questions before the first international trip with your baby. Fortunately, you're in good hands. This post will uncover all the essential information regarding a US children's passport. Learn about documentation, passport photos, and special circumstances regarding your baby's passport photos.
We will also show you how to take children's passport pictures within minutes at home with Passport Photo Online—an innovative photo tool. Stay with us for more!
US passport for baby: essentials
Minors who are US citizens can and should get their passports at any age before traveling internationally. There are no restrictions on the minimum passport age; thus, even a newborn can obtain a US passport. Naturally, the passport form and documents must be submitted by the child's parents or legal guardians.
US passports for holders under 16 (sixteen) are valid for 5 (five) years. Minors aged 16-17 can obtain a fully valid, 10-year passport individually if they already own a photo ID. However, for this procedure, they must provide parental awareness, stating that their parents know about their teenage child applying for a US passport. Other than that, the process looks the same as for the first adult passport.
But what about the passport procedures for children under 16 (sixteen)? Let us dive into it in the following sections.
Baby passport application
In the upcoming paragraphs, we will cover all the necessary details parents, legal guardians, or any third parties allowed to apply for a child's passport need to know about the application process.
Applying for children's passport
Before we move on to forms, documents, processing times, and prices, let us lay down some essentials first.
Children's passport applications must be submitted in person at the applicant's passport acceptance facility of choice. US citizens can find the nearest passport office through the government platform and, ideally, contact the location in case there is an appointment policy.
The child must be present during the passport appointment. They should be accompanied by their parents or legal guardians; if that's not possible, there are special procedures for single or absent parents. We will cover them in more detail later.
Read more about the child's presence at the passport office.
Children's passport forms and documents
First and foremost, applicants who want to obtain their children's US passports must prepare a DS-11 passport form. It can be filled out electronically or by hand; either way, applicants must bring it physically to a passport appointment.
In Form DS-11, applicants must provide the child's Social Security Number. If they were not issued one, parents or legal guardians must prepare a signed statement for this circumstance. Below is an example of such a statement.
Other required documents for a baby's passport include the following:
evidence of the child's US citizenship (e.g., a birth certificate) with a photocopy;
proof of parental relationship;
the adult applicant's photo ID with a photocopy;
one US passport photo (2 x 2 inches);
check or money order with passport fees.
For a detailed list of document types acceptable by the passport office, check out our post on the documents needed for a child's passport.
As we have mentioned, there might be some special circumstances when supporting documents will be necessary. Keep reading to discover how to apply for a child's passport in the case of a single parent, adopted child, and more.
Children's passport fee
Applicants must pay the passport fees during their appointment at an acceptance facility. The only acceptable ways of payment are checks or money orders payable to the US Department of State.
While completing the DS-11 form, parents or legal guardians can apply for a standard passport book (34 pages) or request a large passport book (52 pages) at no additional cost. Applicants must also pay an execution fee separately, which is $35 for standard services.
Note: It is possible to request an expedited child passport service, which costs an additional $60.
| Passport type | Passport fee | Execution fee | Total |
| --- | --- | --- | --- |
| US passport book | $100 | $35 | $135 |
| US passport card | $15 | $35 | $50 |
| US passport book & card | $115 | $35 | $150 |
Table of US passport fees during the standard procedure.
Children's passports: special circumstances
It is essential to keep your children's documentation up to date. The same goes for the parent or legal guardian relationship. Any changes may affect the passport application process. Since different family situations may happen, the US Department of State's CPIAP (Children's Passport Issuance Alert Program) allows US citizens to get information about their children's passports. Thanks to it, enrolling parents or legal guardians can be notified about the parental consent requirement and whether it has been met.
As we have already stated, both parents should come to their child's passport appointment and provide parental consent for the procedure. However, it may not always be possible. Here you can find a complete guide for applying for a children's passport as a single parent. We have discussed such cases as unavailability, missing, or simply an absence of the other parent.
Moreover, in some circumstances involving the child-parent relationship, supporting documents will be required by the passport office. Learn more about US passport procedures for adopted children or getting a US passport for a child of a naturalized citizen.
Attending the child's passport appointment might be stressful for them; it can become overwhelming, especially for those who are sensitive. Here you can discover a top-notch guide for preparing your autistic child for a passport appointment.
Children's passport renewal
If your child's passport expires soon or has already expired, you must apply for a new one by using the DS-11 form again. Children under 16 (sixteen) are not eligible for passport renewals with Form DS-82.
The procedure looks exactly like during the first time. Remember that for every passport application, you must submit a valid passport photo not older than 6 (six) months. Also, in the case of any changes in the child's personal information (e.g., a name change), applicants must submit relevant supporting documents.
US children's passport photo requirements
A biometric passport photo is one of the essentials that applicants must submit for their child's passport. The requirements for a baby passport photo do not differ much from the adult passport photos. The most important requirements include:
size: 2 x 2 inches or 51 x 51 mm;
color: no black and white photos;
quality: both the picture and paper quality
posing: centered head with the baby looking directly at the camera.
Fortunately, the regulations are more flexible for newborns and infants. Small babies can have their eyes closed or mouth open; also, they do not have to keep a neutral facial expression. However, there cannot be any toys or other objects that may cover the baby's face.
At-home passport photos for your children's passport
Regardless of age, the child must be present during the passport appointment. That itself can be challenging both for them and their parents or guardians. Add to this a photography studio or any location offering passport photo services: harsh light, unfamiliar surroundings…
What if we told you that you could take your baby's passport photo at home? Yes, it's possible!
Let us introduce you to Passport Photo Online—an innovative photo app trusted by millions of users worldwide. Its intuitive, easy-to-use functionality will let you create your children's passport pictures in no time! In fact, the application is so simple that even young children can use it.
All you need is a digital camera or even a smartphone. Thanks to unlimited tries, parents won't have to worry about their children not posing perfectly for the photo. Turn it into a fun game, create a whole photo session and pick the most satisfying result!
We carefully review every picture that goes through our AI check. That is why you can be 100% sure that the images prepared with Passport Photo Online comply with the official US passport photo requirements. And in the rare case of rejection, we provide you with a 200% refund! All that for our customers' utmost satisfaction.Download our passport photo application on Android or iOS and try it out today!
FAQ
Wrapping the information up, let's answer some questions about the essentials of children's passports.
What documents do I need for a child's passport?
Documents required for a US child passport include:
– a completed DS-11 form;
– proof of the child's citizenship, along with a passport photo;
– parents' proof of identity and the relationship with the baby.
 Depending on the special circumstances, applicants may need other supporting documents.
How much is a child's passport?
Regardless of the passport type, applicants must pay an extra execution fee of $25. To this, they must add $80 for a US passport book, $15 for a passport card, or $95 for both.
How long is a child's passport good for?
A child's passport is valid for 5 (five) years.
Are children's passports taking longer?
The processing time for US children's passports is not longer than for adult ones; it takes 8 (eight) to 11 (eleven) weeks to issue a passport. Obtaining certified photocopies of the child's documents may take a few days before the actual passport appointment.
Can a child's passport be renewed?
No, a US child's passport cannot be renewed. By the 16th birthday, the child's guardians must apply for a new passport using the same passport form (DS-11) and documents.
Closing thoughts
Getting a US children's passport may not be the easiest process. However, with proper documentation, parents or legal guardians can expect smooth passport appointments and no delays.
To ensure that your baby's passport photo is 100% compliant with the requirements, use Passport Photo Online and take pictures of your child conveniently at home. Satisfaction guaranteed or 200% money back!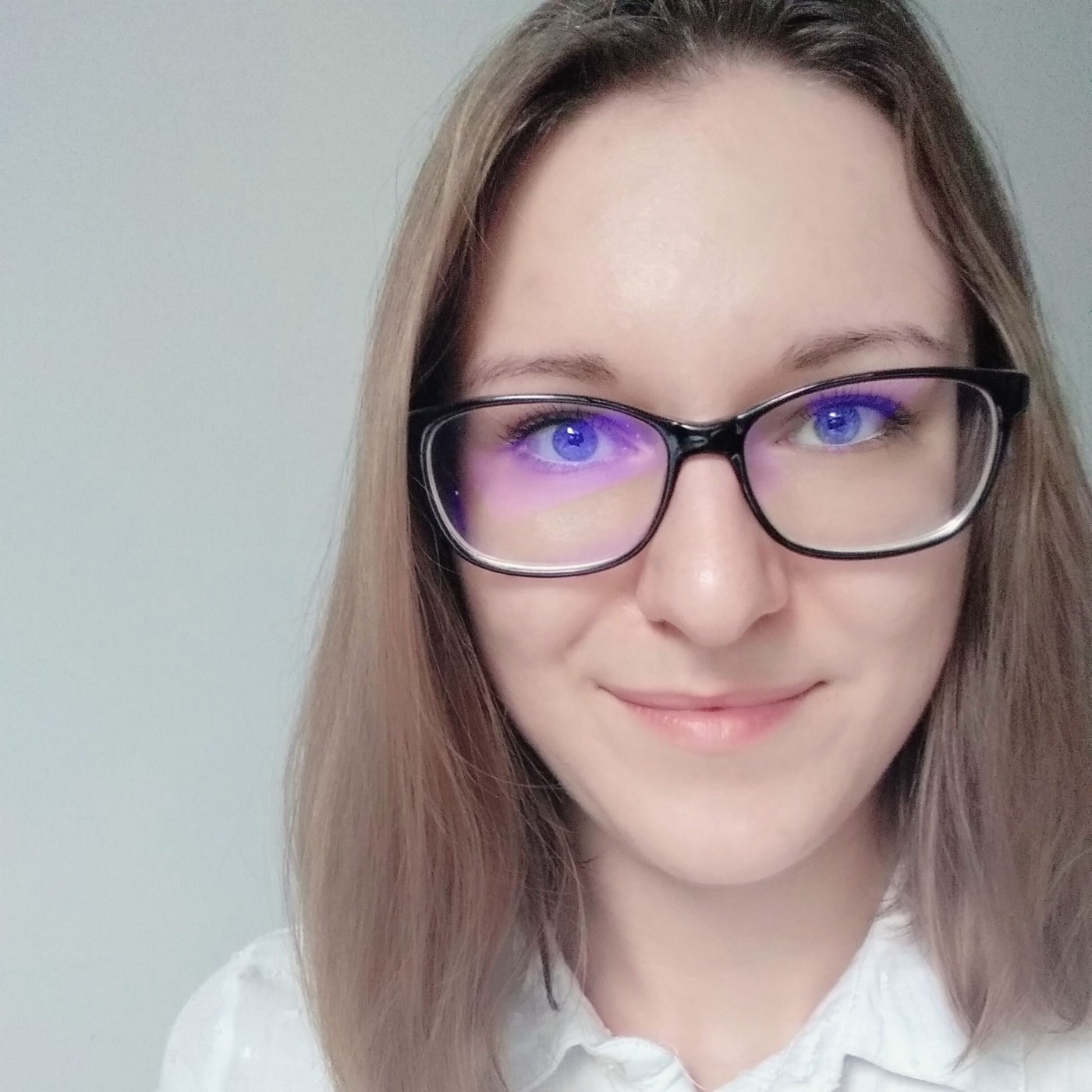 Roxana Grabowska combines her passion for language and biometric photography to craft reader-friendly content. Her work provides a clear guide to creating suitable photos for identity documents, making the process more accessible. Roxana's background in linguistics and love for travel have made her appreciate the importance of high-quality biometric photos in ensuring smooth travel experiences.