That long-awaited trip you booked a few months ago is finally approaching.
You check your passport…
You could've sworn your passport was good for another year.
Frantically typing "how to get passport fast" (while forgoing basic grammar) brought you to this site.
Good thing, too, since we'll tell you the quickest way to get a passport–and all your passport expediting options with processing times. We'll also tell you how you can get a compliant passport photo quickly and easily with Passport Photo Online–a leading biometric photo provider with over 5000 reviews on TrustPilot!
Expedited passport renewal
Good news! Since you already have a US passport, the express passport renewal options at your disposal are greater than getting a new passport expedited. Best of all, if your scheduled travel date is 6 (six) to 9 (nine) weeks away, it's possible to do a routine passport renewal online or by mail–with no need for passport expediting services.
More likely, however, you've scrolled to this site because you need a passport renewal ASAP! In that case, let's find out how to get a passport renewal expedited (depending on one's travel timeline).
Expedited passport time: 3-5 weeks
If the expected travel time is 3 (three) to 5 (five) weeks from today, US citizens can still manage to renew their US passports by mail or in person at US passport acceptance facilities (e.g., post offices, libraries, or county clerk offices). To do so, they must select the renew US passport expedited option–in addition to filling out form DS-82 (for renewals by mail or online), providing a compliant passport photo, and providing a check or money order for all necessary fees.
As such, the quickest way to get a US passport renewal in the 3-5 week timeframe would be to apply in person (with form DS-11), thereby avoiding potential delays due to irregular mailing times, and paying the:
expedite fee ($60)
1-2 day delivery ($18.32)
Important! These fees are paid in addition to the standard application fee ($130 for an adult passport book) and execution fee ($35) associated with in-person passport renewals and should be paid by check or money order.
Urgent passport renewal: 14 days
What if you need your passport renewal faster than that? With proof of imminent travel (within 14 calendar days) for reasons other than life-or-death, applicants can apply for urgent passport renewals by scheduling an appointment at one of the 26 passport agencies and centers operated by the US Department of State. To do so, call 1-877-487-2778 and explain your situation.
Next-day passport service
For those who need a passport renewal immediately due to the sudden death or (life-threatening) injury/illness of a parent / legal guardian, child, spouse, sibling, or grandparent, passport renewal within 3 (three) business days is possible.
To see if you qualify and to schedule an appointment (can be done up to 14 days in advance; however, the appointment date will be set for 3 days before the expected travel date), call 1-877-487-2778/ 1-888-874-7793 (TTY/TDD) Monday to Friday 8 a.m. to 8:00 p.m.; 202-647-4000 for emergencies occurring outside of regular hours.
Additionally, several third-party services advertise overnight passport, last-minute passport, or 24-hours passport services with additional service charges costing an average of $350 (per passport) on top of the application and execution fees.
Get a first passport expedited
To get a US expedited passport, applicants must apply in person at either a passport acceptance facility (e.g., local government's office, post office, or library) or, if international travel is scheduled within the next 14 days or less, at a regional passport office.
It is impossible to apply for a first expedited passport online or by mail.
How can I get an expedited passport?
Once again, it all depends on your required timeframe. Are you scheduled to travel no sooner than within the next 3 (three) to 5 (five) weeks? If so, it's possible to get standard passport expedition service by paying the additional $60 expedite passport fee (for each passport) at your selected passport acceptance facility.
Simply make an appointment at your chosen acceptance facility, gather the necessary documents, provide a 2×2" US passport photo, and pay the necessary fees to get a brand new US passport in 3 (three) to 5 (five) weeks.
Urgent passport services
Just like renewals, it is possible to receive a new US passport within 14 days with an expedited passport appointment at one of the 26 regional passport offices in the US These expedited passport services have limited availability, so be sure to call the expedited passport application hotline at 1-877-487-2778, and explain your travel needs as soon as possible.
Same-day passport services
Have you recently gasped and said, "I need a passport ASAP!" out loud? In certain emergency situations (e.g., the recent death or serious illness of an immediate family member), it is possible to get a new same-day expedited passport (or within a maximum of 3 business days). This is as close to an immediate passport as possible without having to pay additional fees to third-party passport procurement services.
To find out if you're eligible and where to get an expedited passport, call the expedited passports service at 1-877-487-2778/ 1-888-874-7793 (TTY/TDD); 8 a.m. to 8:00 p.m (Mon-Fri) or 202-647-4000 outside of the aforementioned business hours.
Not exactly what you're looking for? Check out these related articles:
Expediting an Expired Passport (Max 15 Years Old)
When expediting an expired passport that is less than 15 years by mail, a person is likely to lose 2-3 days that it takes for an application to get to the processing centre. Hence, a more effective option in this scenario is to apply in person. In order to know which form to fill out, a person can visit the US Passport & International Travel website. A DS-11 is filled in person at a passport agency, whilst DS-82 is passport renewal done by mail.
The form needs to be completed and supporting documents (expired passport, passport photo, fees) need to be provided. Then for expedited service, an additional fee ($60) will have to be paid for the speed up process to occur. To speed up the process even further, next day delivery is available (this also requires an additional payment of approximately $15).
If mailing passport renewal, the envelope must have EXPEDITE written on it. Some American private companies also provide expedited renewal services, where passports can be obtained in as little as 24 hours, however it is usually very expensive.
Expediting an Expired Passport (Over 15 Years Old)
For passports that are older than 15 years, then the process is slightly different. Simply put, these applicants are required to apply for a passport as they did for the first time. The process includes: filling in a DS-1, providing evidence of citizenship, some form of ID, passport photos, expired passport, and a fee of $145.
Accepted forms of payment are normally credit or debit card, or a check. If expedited service is needed, a fee has to be paid and the passport is usually with the holder in the next 2 weeks.
How to get an expedited passport for a child
Children can only get their passport expedited in person at a US passport acceptance facility or regional passport office/center. To get a child passport expedited, both parents must accompany the child to the passport office, and form DS-11 must be submitted with all supporting documentation.
It is also possible for a minor passport to be expedited with only one parent or guardian present as long as additional documentation is provided.
Much like adult passports, expedited passport time (for processing and delivery) will depend on the child's expected travel date and/or emergency travel situation:
passport expedited processing (3-5 weeks)
urgent passport processing (within 14 business days)*
emergency passport processing (within 3 business days)*
*requires documentation justifying the need to travel.
Expedited passport online–tracking your application
Whether you applied for an overnight passport renewal, a new last-minute passport, or submitted an expedited passport application for a minor, all applications can be checked online. Here at Passport Photo Online, we've prepared a handy guide on how to check your expedited passport status online.
Quick passport photos with Passport Photo Online
If you need to get a passport quick, do you really have time to waste looking for compliant passport photos? With Passport Photo Online's convenient application available on Android and iOS devices, you get a top-notch photo studio right in the palm of your hand.
Simply download the application and snap away. In mere seconds, you get a digital passport photo that can be used for online US passport renewals.
Need a physical print for an expedited in-person application at one of the 26 regional passport offices? With our app, you get compliant passport photos delivered to any address in the US in 3 business days–all guaranteed to be accepted by US passport agents or double your money back!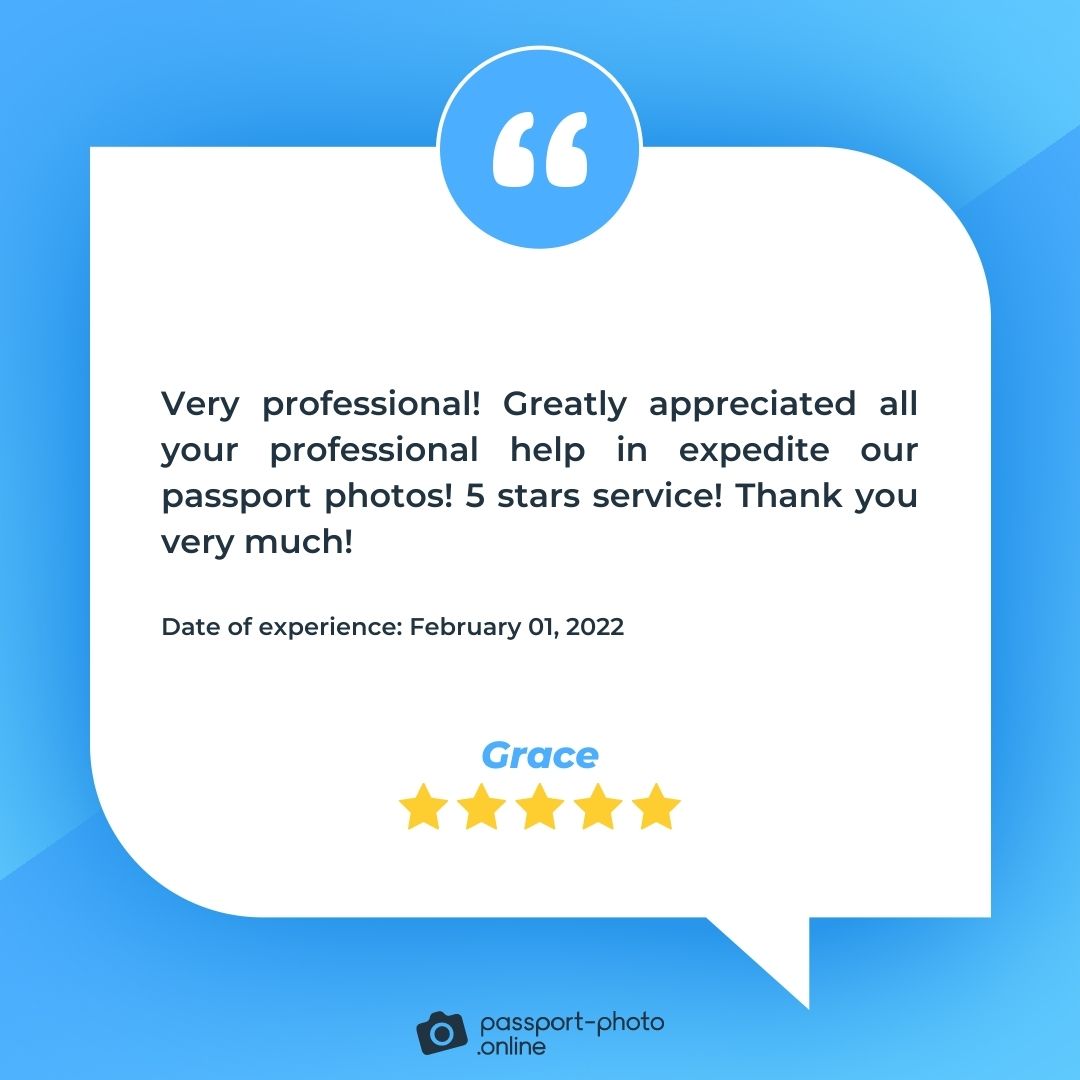 Expedited US passport: FAQ
Read through the following questions and answers for more information about getting a US passport expedited.
How long does it take to get an expedited passport?
Processing times range from several hours to 5 (five) weeks, depending on the service, circumstance, and money one is willing to spend. Expedited processing without extenuating circumstances or imminent travel is currently set at 3-5 weeks.
How much does it cost to get a passport expedited?
$60 on top of the application fee ($130) and execution fee ($35; if applicable). Third-party services charge significantly more (approximately $350 in addition to all other fees) but offer faster processing times, such as same-day and next-day service. 
Can you expedite a passport already in process?
Yes, you can. It is possible to upgrade an existing US passport application from routine processing to expedited processing by paying the $60 expediting fee. 
24-hour expedited passport–is it possible?
Yes, it is. It is possible to get a 24-hour passport if an immediate family member is seriously ill or has passed away. To do so, contact the information hotline at 1-877-487-2778.
Alternatively, applicants can pay a third-party service (approximately $350 dollars + standard passport fees) to procure a US passport in said timeframe.
Is there a way of getting your passport book expedited?
Yes, there is. Simply pay the additional expedite fee ($60) when submitting your passport application, and your passport book will be expedited. 
What does an expedited passport mean?
It means your new US passport (or passport renewal) is processed faster than usual. Current routine processing times are set between 6 (six) and 9 (nine) weeks, while expedited processing occurs in 3 (three) to 5 (five) weeks. 
Is US expedited passport renewal available?
Yes, it is. However, if you need your US passport renewal done in 14 days or less, you will need to make an appointment at one of the 26 regional passport offices situated in the US To do so, call 1-877-487-2778.
Where to send an expedited passport renewal?
Expedited passport renewals done by mail can be addressed to: 
National Passport Processing Center
Post Office Box 90955
Philadelphia, PA 19190-0955
Be sure to write "EXPEDITE" in capital letters on the outside of the mailing envelope.
How can I get an expedited infant passport?
Expedited infant passports must be applied for in person at any passport acceptance facility (if a 3-5 week processing time is acceptable) or at one of 26 regional passport offices if international travel is scheduled within 14 days or less. 
What are the cheapest expedited passport options available?
The cheapest expedited passport option would be to do an expedited passport renewal by mail, thereby saving $35 in execution fees. The total price for an expedited adult US passport book would be $190 ($130 application fee + $60 expedite fee), and the processing time would be between 3 (three) and 5 (five) weeks + mailing time. 
How to get your first passport fast?
A first-time passport application will require a visit to any passport acceptance facility (for 3-5 week processing times) or regional passport center (international travel scheduled within 14 days). Besides these options, customers can use third-party services to get their first passport fast (for an additional fee, of course). 
How to get an expedited passport–summary
US citizens wishing to expedite their new passport application (or renewal) have several options to get their passport faster than the 6 (six) to 9 (nine) weeks required with routine processing. For an additional $60 expedite fee, processing time can be shortened to 3 (three) to 5 (five) weeks or sooner (with proof of imminent international travel).
US nationals requiring their passport sooner than the 3-5 week processing time offered through standard expedited processing must make an appointment at a regional passport office by calling 1-877-487-2778 and speaking to a representative.
All expedited passport applications require 1 (one) 2×2" US passport photo. Trust Passport Photo Online for quality passport photos that are guaranteed to be accepted by US passport agents (or we'll refund double your purchase cost).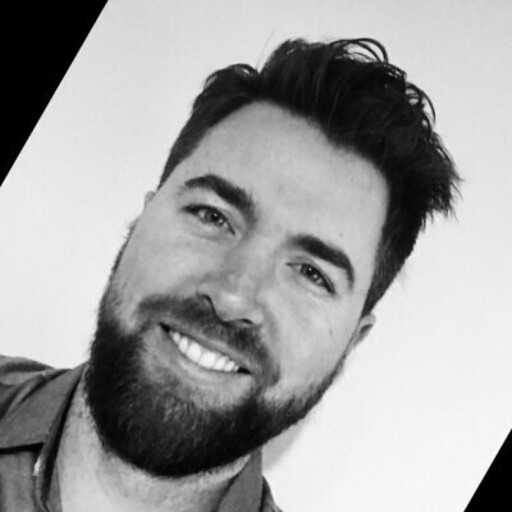 Simon Wojtyczka brings a unique perspective to biometric photography with his expertise in Applied Linguistics & TESOL. His content provides valuable insights into the world of biometric photography, helping individuals understand its significance. Simon's global experiences have made him appreciate the convenience that biometric photos bring to international travel. Outside of work, Simon's interests lie in discovering new places and swimming.