Here you are, in need of applying for a US passport for the first time! No matter your situation—an international holiday or business trip, working abroad, or becoming an adult—all these circumstances involve the same procedure for obtaining your first fully-valid passport.
So what are these procedures, exactly, and how can you prepare for your first passport appointment? This post covers all the necessary details about applying for your first-time passport, including tips on preparing for the passport appointment. You will also learn how to take a perfect passport photo from the comfort of your home.
Applying for US passport: first time
First, be prepared that your passport application will have to be submitted in person. It is the requirement for applicants who want to obtain their first fully-valid US passports. Other circumstances when the individual must apply in person are:
passport for children under the age of 16 (sixteen);
stolen, damaged, or lost passport;
previous passport issued more than 15 (fifteen) years ago;
previous passport issued for a holder below 16 (sixteen) years of age.
In other words, every first-time or children's application must be conducted in person. Also, if something happened to your previous passport or it was issued during a certain period, you can only apply for a new passport personally.
Applicants should visit a passport acceptance facility of their choice to submit the documents. When living outside of the US, individuals must search for a respective embassy or consulate in their current residency.
Passport acceptance facilities are widely available since they are located in public sectors across the US territory. These include public libraries, post offices, or universities. The US Department of State provides a search page where individuals can find the nearest passport acceptance facility.
Important: Passport Acceptance Facilities execute only routine and expedited passport processing. In the case of an emergency passport (needed within 14 business days), you must call one of the passport agencies and make an appointment.
First-time passport: processing times and costs
The routine passport procedure takes 6-9 weeks; however, applicants must assume that this process can take longer. We recommend you start your passport application long before your international travel.
It is possible to receive a passport faster; thanks to an expedited service, applicants may expect to get their new travel documents in 3-5 weeks. Getting a passport in less than 14 (fourteen) business days is possible only in the case of an emergency.
Passport fees vary depending on the holder:
US passport book for an adult—$130;
US passport book for a child—$100.
To these prices, applicants must add a $60 fee if they decide on expedited service. Moreover, a separate $35 execution fee will be charged by the acceptance facility.
The final price for a passport must be added and paid by a check or money order addressed to the US Department of State. Credit or debit cards are not accepted for this payment.
The execution fee must be paid separately by either check, money orders, or credit cards at some locations. However, the acceptance facility may charge a fee for a credit card transaction.
First-time passport application form
The only passport application form used for first-time passports or the situations mentioned above is DS-11. It can be completed electronically and then printed or filled out only with a black ink pen. See more information on completing Form DS-11.
Of course, a properly completed form is just one thing applicants must bring to their passport appointment. There is also a list of required documents that everyone must provide. Please remember that while most of them are the same, the documents for a child's passport are much more detailed and require evidence of parental relationship.
Find out more about passports from these articles:
First-time passport appointment
Every first-time and children application must be submitted in person. That is why US citizens need to make an appointment in advance.
Usually, schedules are available online. However, it is always advisable to call a passport acceptance facility of your choice to ensure every detail of the appointment.
While every passport appointment might look different, here are some universal tips on what to do before and how you can prepare for it:
Collect all necessary documents with their photocopies (preferably notarized) beforehand. Missing or improper documentation will result in delaying the application.
Don't sign your passport application before the appointment. A passport agent must first ensure that every piece of information is authentic. Then, applicants can sign their forms.
Be prepared for an official oath that all information stated in the documents is correct and truthful.
Make sure your passport photo meets all the official requirements. Indecent photographs are the most common reason for denied passport application. You can take a 100% compliant passport picture with Passport Photo Online.
Remember that the earlier you make your appointment, the better. Even though the authorities state that the routine processing takes 6-9 weeks, it may prolong. Get all the documents ready and start planning your trip abroad!
Take a picture for your first-time passport at home
Applicants must attend their passport appointment in person—that's a fact. However, does that mean you also must travel endless kilometers in search of the nearest passport photo service? Fortunately, no! Let us present a convenient and simple alternative—Passport Photo Online.
Trusted by over a million people worldwide, this intuitive passport photo tool brings satisfying and compliant pictures in just 3 seconds! No need to leave your house anymore or get stuck with this ugly passport photo for 10 long years! With the Passport Photo Online app, you get:
fully-automatic functions like cropping and resizing;
advanced background removal tool;
unlimited tries;
AI compliance check and expert's feedback;
200% money-back guarantee in the case of rejection!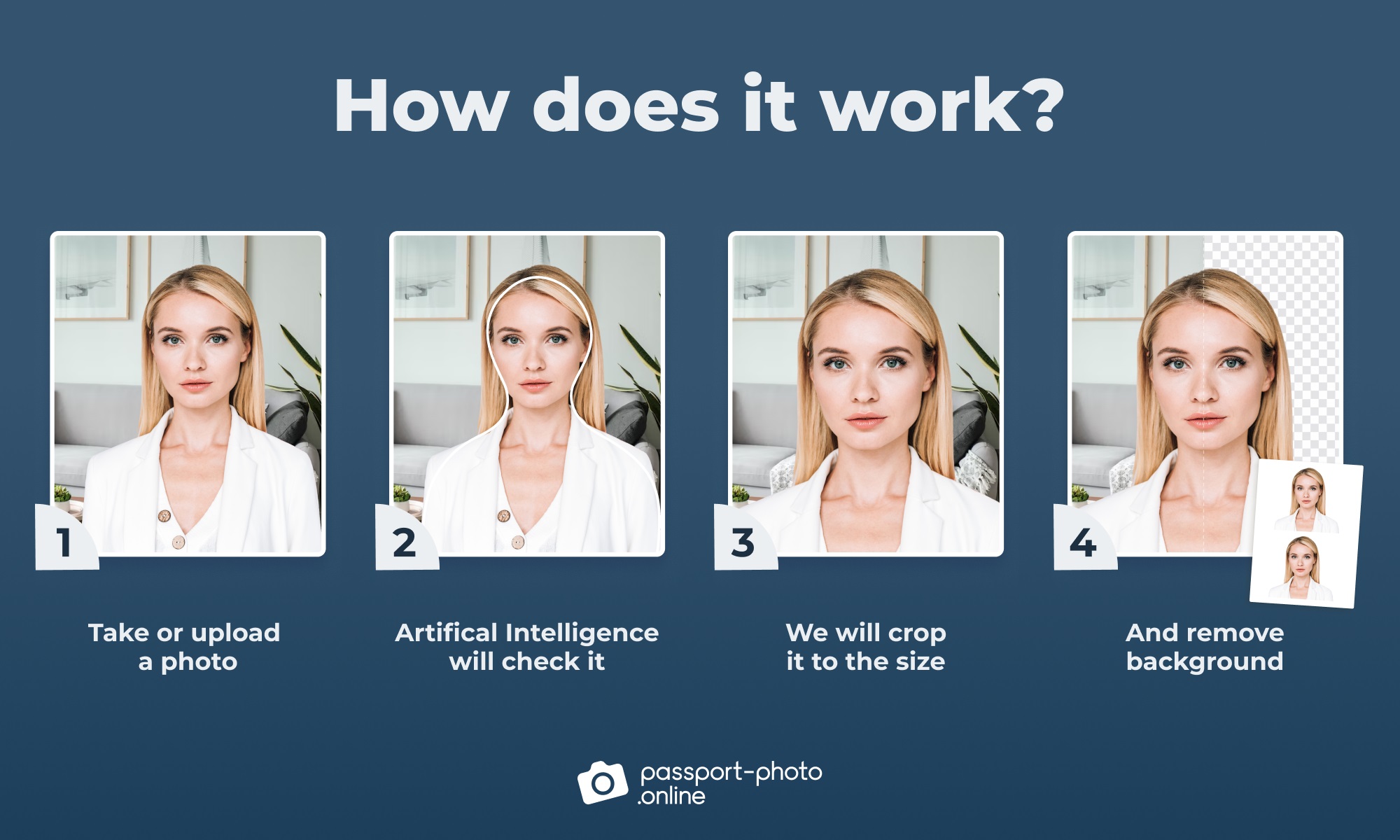 Order the printouts and get them delivered directly to your door; you can also get a printable 4×6 template, thanks to which you can save even up to 97% on your passport photos in the local drugstore! Moreover, we will email you a digital copy immediately after placing an order.
Try Passport Photo Online on our mobile application for Android or iOS, and enjoy your passport photo-taking journey!
FAQ
First-time applications and personal appointments might get hectic. That is why we have collected the most crucial questions and answers below.
How long does it take to get a passport for the first time?
The standard processing time takes 6-9 weeks. Applicants can request to expedite their passport application to 3-5 weeks of waiting.
Where to get a US passport for the first time?
Applicants must visit one of the passport acceptance facilities available in their neighborhood. Individuals living outside of the US must find a respective embassy or consulate in their area.
What is the first step to getting a passport?
The first step to getting a US passport is to make an appointment in one of the passport acceptance facilities. Then, it is enough to prepare all necessary documents and visit the location on a given date.
Can I apply for my first US passport online?
No; applicants who wish to get their first passports must apply in person. You can find Form DS-11 online and fill it out electronically; nevertheless, you must bring it printed for a passport appointment. 
Do you have an interview for your first passport?
No, there is no passport interview. During the appointment, a passport agent will only verify your identity and check if all documents are correct.
Is applying for a passport hard?
While it is quite a subjective question, applying for a passport is not very hard. Most importantly, applicants must ensure that their documents are valid and that they filled out the application form correctly. Then, the passport appointment takes only a few minutes, and the application is accepted.
How much is a US passport first time?
The passport books alone cost $130 (for adults) and $100 (for children). Applicants must also pay an additional $35 fee charged by the acceptance facility. There is also an additional fee for requested expedited service ($60).
How long does it take to get a US passport for the first time in 2022?
The processing time for getting a US passport in 2022 is 6-9 weeks for a routine procedure. Expedited procedures take 3-5 weeks. If you need to get your passport faster, see if you are eligible for an emergency passport.
Closing thoughts
Preparing for your first-time passport application is mainly about the proper documentation. Your application will be accepted immediately by gathering all required documents and taking a compliant passport photo.
And to make sure that your biometric passport picture meets all requirements, use Passport Photo Online. 100% compliance guarantee or 200% money back!
Sources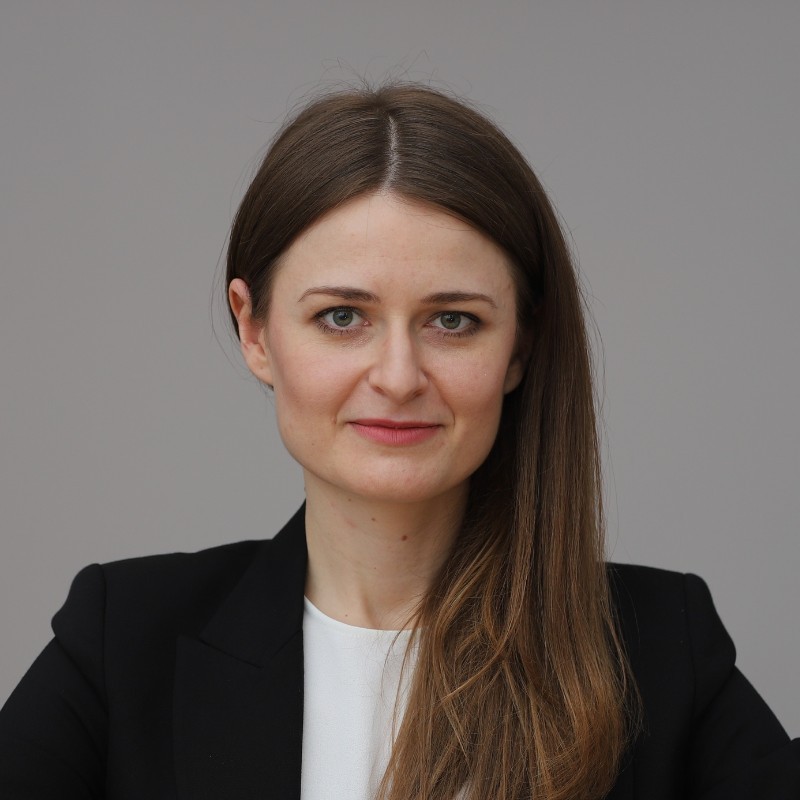 Karolina's passion for law, technology and photography led her to PhotoAiD S.A., where for the past 3 years she has been an expert in the implementation of passport photo compliance procedures in +80 countries around the world.