Oregonians wanting a US passport can start the process by visiting one of the post offices, courthouses, or county clerk offices located within the state. Despite the various locations one can visit to submit a passport application, applying might seem a little daunting, especially for people who have never had a passport. "How to get a passport in Oregon," you ask?
Read our guide below, and you'll have the knowledge to be able to apply for first-time adult passports and child passports in the great state of Oregon.
How to get a passport in Oregon–necessary documents
When applying for a passport in Oregon, applicants (ages 16 and over) must gather all the required documents to submit a new passport application. All passport agencies in the state, including United States Postal Service (USPS) post offices and other government buildings, will require the following documents to submit a new US passport application:
Appropriately filled out Form DS-11 (be sure to leave the signature box empty);
proof of citizenship such as an original birth certificate or naturalization certificate (certified copies are accepted if originals are unavailable);
personal identification, containing a picture ID, issued by the US or a foreign government agency (must also have a visible issue date, expiration date, and signature on the ID);
2 (two) 2" x 2" passport photos (do not attach these to the form).
CHECK OUT THESE RELATED ARTICLES:
How to get a passport in Oregon–locations and processing times
Once all the documents have been collected, locate a passport office near you using the US government's passport acceptance facility search page. Some facilities will require booking an appointment beforehand, so check carefully whether walk-in applications are accepted at your chosen location.
Submit all the above documents at the appointment and select your processing timeframe. At the time of writing, routine processing time ranges from 8 (eight) to 11 (eleven) weeks, and expedited service requires 5 (five) to 7 (seven) weeks.
There is also the possibility of receiving your passport sooner with proof of international travel within the next 14 calendar days. However, this requires booking an in-person appointment at the Seattle passport agency or the regional agency in a different neighboring state (unfortunately, Oregon does not have a regional passport agency).
How to get a passport in Oregon–fees
The passport application fee structure is as follows:
$130 for a passport book with routine processing
$30 for a passport card with routine processing
$160 for a passport book and card with routine processing
An additional $60 is required for expedited service in all cases. For example, a passport book with expedited processing would cost $190 ($130 passport book + $60 expedited processing). The passport application fee can only be paid by check (certified, personal, traveler's, or cashier's) or money order made out to, "US Department of State."
When submitting passport applications in person (rather than passport renewals via registered mail), the acceptance facility requires a separate $35 execution fee. Applicants can pay this fee via check, money order, cash (exact change), or credit card (it is best to call the facility ahead of time to inquire about accepted payment methods).
How to get a passport in Oregon–child passport
All minors (ages 15 and under) must be present during passport applications in the state of Oregon. Additionally, both parents should be present when submitting documents at passport acceptance facilities. For child passport applications, parents or guardians must submit:
a completed DS-11 form;
proof of child's US citizenship (e.g., original or certified copy of the child's birth certificate or certificate of naturalization);
evidence of parental relationship (e.g., US birth certificate, foreign birth certificate, adoption decree, divorce/custody decree, etc.);
Minimum of 1 (one) piece of government-issued photo ID per parent/guardian submitting the child passport application.
In the absence of one or both parents, the submitter must present a notarized Form DS-3053 (from one or more absent parent) or appear with a notarized Form DS-5525 explaining why the other parent/guardian's consent cannot be obtained.
Child applications also have a different fee structure as noted below:
$100 for the passport book
$15 for the passport card
$115 for passport book and card
As with adult applications, an additional $60 is required for expedited service in all cases.
How to get a passport in Oregon–tracking your application
Once an application has been submitted to a US passport acceptance facility, its status can be tracked using the US government's online tracking system. As noted earlier, current processing times are 8 (eight) to 11 (eleven) weeks for routine passport processing.
FURTHER READING: Visit our useful site that offers a detailed guide on checking your US passport status.
Passport Photo Online–perfect pictures with no waiting in line
We know you're busy. That's why we believe getting quality passport photos shouldn't take all day. Avoid long lines and poor customer service by using our convenient application to snap your own passport photos –all you need is your smartphone.
Don't worry about the background or framing up the perfect shot. Our smart A.I. will automatically frame your photo and change any background to US government specifications. In fact, we're so confident US passport authorities will accept the passport photos that we're willing to double your money if your photos get rejected. That's right, 100% compliance or double your money back!
How to get a passport in Oregon? FAQ
Keep reading to find out answers to frequently asked questions about this topic.
How long does it take to get a passport in Oregon? 
Current processing times are 8 (eight) to 11 (eleven) weeks after all documents have been accepted at the passport acceptance facility. Expedited service for an additional $60 per application will shorten the processing time to 5 (five) to 7 (seven) weeks.
How to get a passport in Eugene, Oregon? 
Applicants in the Eugene area can submit their US passport applications at the Eugene Passport Office at 520 Willamette St. Eugene, Oregon. 97401-2627. Phone # (541) 341-3676. Appointments are required, so call before visiting. 
How to get a passport in Salem, Oregon?
Salem residents can apply for a US passport at USPO – Salem, located at 1050 25th St. SE
Salem, Oregon. 97301-5048. Phone # (503) 370-4750. They can also apply at the Marion County Clerk at 1115 Commercial St. NE, Salem, Oregon. 97301-102. Phone # (503) 588-5225. Appointments are necessary, so call before visiting.
How to get a passport in Oregon–summary
To get a passport in Oregon, gather all the required documents, including 2 (two) passport photos, and fill out Form DS-11.
Make an appointment at a passport application acceptance facility, pay the appropriate fees, then wait 8 (eight) to 11 (eleven) weeks for your brand new US passport. Parents or guardians applying for child passports have a few additional steps outlined in the post above.
Now that you know everything you need to begin your passport application, why not get the photos out of the way? Passport Photo Online delivers high-quality passport photos directly to your home address so you can start planning your trip instead of waiting in line.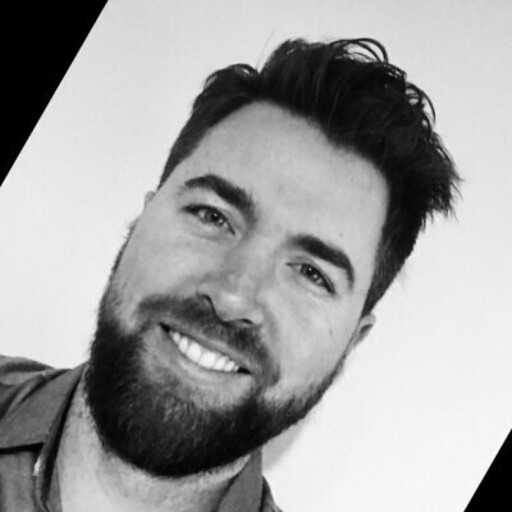 Simon Wojtyczka brings a unique perspective to biometric photography with his expertise in Applied Linguistics & TESOL. His content provides valuable insights into the world of biometric photography, helping individuals understand its significance. Simon's global experiences have made him appreciate the convenience that biometric photos bring to international travel. Outside of work, Simon's interests lie in discovering new places and swimming.