Thanks to breakthroughs in technology, more and more people travel abroad every year to explore the wonders our world has to offer. You are ready to jump into the unknown and discover the infinite landscapes, iconic tourist attractions and experience a new culture? One thing has not changed throughout the years though: You might have to apply for a passport, and consequently, you will need a passport photo that is compliant with official requirements! The question now is whether you should seek help from a professional photographer, look for a photobooth near you or simply use today's technology to your advantage and utilize an app to take a passport photo online.
Let's be honest. Using an app is without a doubt the most time-saving and cost-effective option! However, there are countless passport photo apps to choose from, which is why I chose, what are in my opinion, the two best photo online tools, namely ePassportPhoto and Passport Photo Online. I will explain their pros and cons, in order to help you decide which app to use to take a passport photo from home.
User-friendly interface and content
Website design and usability is very important and thankfully both apps are aware of that. Both stick to simple designs and are clearly structured, making it easy for the user to understand what they are offering. Both also offer a precise guideline as to how to take a good passport photo at home. I do have to admit, however, that I prefer ePassportPhoto's interface, mostly because it offers less text but provides the same information as Passport Photo Online. A lot of text might actually scare the user.
A big advantage of Passport Photo Online is that, unlike ePassportPhoto, whose interface is only available in English, its interface is available in a total of 69 languages, so even someone who might not be very proficient in English, will be able to effortlessly use the app!
What disappointed me quite a bit was the fact that ePassportPhoto does not have a mobile app. Mobile devices now embody the best assistant one could possibly wish for and mobile browsing is winning the battle against desktop! It is much easier to take a passport photo on the phone and upload it right away on an app, rather than having to upload it to your computer first and then on a website. They may want to raise their game if they want to keep up with their competitors!
Looking for more tips to get that perfect passport photo? Try reading our other articles:
Quality and price
This is probably the part that is going to interest you most. First, you should know that ePassportPhoto offers three different options concerning the price:
Do it yourself service which is free of charge, but basically only gives you guidelines on how to take a good passport photo at home
Drugstore pickup option: from $1.50 per photo, which is, however, only available in the US.
Mail Home option: The price will vary according to the type of photo and the country in question. If you want to apply, for instance, for a portuguese passport, you would have to pay $11.99 for 4 photos, plus $1.99 for shipping.
A disadvantage of ePassportPhoto, in my eyes, is that they do not provide background removal. This forces the user to find a white blank wall to take their passport photo to ensure it will be accepted by local authorities. The price too, seems a bit high.
Passport Photo Online has a free and paid version.
The free version provides you with a suitable framing of your photo and holds an automatic verification system which checks whether your eyes are properly open, whether you are smiling etc. This is a huge plus, because basically any photo can be uploaded on such online photo tools. Through the automatic verification system it is less likely that a photo that doesn't meet all of the official requirements passes. You won't be wasting your time providing the authorities with such a photo, only to see your passport or visa application, for instance, be rejected. The edited photo, however, will have a watermark once downloaded, so it might be best to consider using the paid version.
Passport Photo Online premium version will not only provide you with a high-quality but also cost-effective photo. Their premium service costs less than $5 and has quite a lot to offer:
100% guarantee that the purchased photo will be approved by the competent authorities. Should this however, for whatever reason, not be the case, they provide a 200% money back guarantee.
A high-quality digital photo. This online photo tool will edit your photo, correct any flaw and adjust the background!
A passport photo in physical format for a couple of bucks more.
Best online photo tools comparison – conclusion
Both online photo tools have their advantages and disadvantages. Which one is ultimately better for you, will depend on how much you're willing to invest.
If you're not planning on spending any money on your passport photo and want to use ePassportPhoto's do it yourself service, then you might want to first check your photo's validity through Passport Photo Online's automatic verification system. Also, do not forget that your photo has to have a white background, because ePassportPhoto won't change it for you.
You know the saying "You get what you pay for", so I would definitely recommend using the premium version of Passport Photo Online. Why? Even though ePassportPhoto's product might be just as good in terms of quality, PPO provides much better prices and has a mobile app. Don't waste your time looking for a professional photographer or photo-booth, take your passport photo from home.
Sources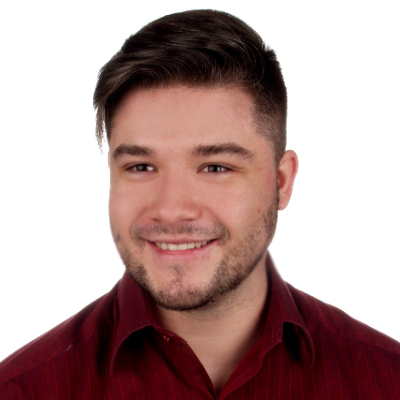 Graduated from the University of Warsaw, Michał, is a biometric photography expert with an undying thirst for adventure and a writer at Passport-Photo.Online. A self-proclaimed book and movie critic as well, he's always eager to visit to the most underrated or less popular travel destinations.