So there is a misconception that kids' passport photos should be somehow different from those of adults. While kids and infants (especially!) do get more of a leeway in terms of their facial expression or having to look straight at the camera lens, the dimensions of the photo remain the same.
The Israel passport photo is 3.5 cm x 4.5 cm, regardless of the applicant's age. And the good news is that with just a bit of skill you can prepare your child's photo for the Israeli passport yourself.
However, there are things to keep in mind when creating your own Israel passport photo template.
Pros & cons of creating the passport photo template yourself
One of the first reasons why someone would be tempted to go ahead and prepare their child's Israeli passport photo themselves is obviously that it's free, or at least cheaper than other services. It can also be done from the comfort of your home and at your own pace, which is pretty nice.
However, there are many factors to keep in mind, and failing to stick to even one of them may cause your kid's Israeli passport application to get rejected.
These include passport photo size, correct resolution, the right background, lighting, shadows, as well as making sure that your child's face is positioned right in the center of the picture. Stay with us to learn about the requirements for the Israeli passport photo for kids.
Do you want to learn more about passport photos? Check these out:
Israel passport photo – requirements for kids
First and foremost, your child's photo must be 3.5 cm x 4.5 cm and biometric, meaning that it has to adhere to very specifically set out rules.
The picture must have been taken within the past month, it must be printed on photo paper and cannot be wrinkled, folded, or carry any marks or fingerprints.
The resolution of your child's photo must be very high – no lower than 600 dpi.
Now, let's move on to the actual requirements regarding your child in the passport picture:
plain, white or light gray background
no shadows
both ears must be visible
the head must be positioned in the center
a neutral expression must be maintained, with the eyes looking straight at the camera – this doesn't apply to children under 6 years old; babies that are 1 year old and younger don't have to have their eyes open
mouth closed (again, this doesn't apply to a baby passport photo)
no other objects or people are allowed in the image
no 'red-eye' photos are allowed
You can take your child's photo with your phone or digital camera. Once you take the photo, you can upload it to your computer and start adjusting it in a photo making program to make sure it's the right size and all the measurements are perfectly met.
Applications you can use for your kid's Israeli passport photo
There is plenty of design software out there that you can put to use when preparing your child's passport photo for their Israeli passport, with some being more complex than others. If you're a pro and feel confident at using programs such as Adobe Photoshop or Adobe Illustrator, then you're all set. You're probably familiar with cropping and resizing images, and adjusting their resolution (dpi).
Other less complex programs to take your child's photo are Gimp and Corel Draw, as well as the recently popular Canva, which actually comes in the form of an app or website.
If you feel too intimidated by design software, you can always opt to have your child's passport photo template prepared by a professional at a photography studio. However, this option is probably the least attractive, especially if traveling with kids or infants, which may be challenging.
Take your child's Israel passport photo template with Passport Photo Online
Another option to prepare a photo for your son's or daughter's Israeli passport is via an app called Passport Photo Online. This online photo making tool is a great option for those who want to have their passport photos ready within seconds without having to leave their home.
With Passport Photo Online, your photo will be verified by a sensitive AI software as well as by human photo experts to make sure that all the photo requirements for your child's Israeli passport are met, including the right photo size and dimensions, resolution, background, and positioning of the head.
If for any reason the image doesn't get accepted, you will be issued a double refund, so you really have nothing to lose.
For just $6.95 you can order digital copies of your photo (ready to be printed and attached to your child's passport application!), and for $9.95 – digital copies and two photos delivered at your door.
Israel passport photo template for kids – wrap up
Putting together a ready-to-print passport photo template for a baby passport may be pretty daunting and frustrating, however not impossible. With just a bit of patience and concentration, you can closely follow all the requirements and get the satisfaction of having prepared the passport photo yourself.
There are plenty of design programs and apps out there where you can get this done. However, if you wish to save time that you could otherwise be spending with your children, let Passport Photo Online take care of your kid's passport photos smoothly and hassle-free.
Israel passport photos template:FAQ
Can I prepare an Israeli passport photo template for kids myself?
Absolutely! You just need to stick to the biometric photo rules.
What should I keep in mind when preparing my child's photo for his Israeli passport?
The Israeli passport photo guidelines are very precisely defined. The photo must be passport size, and you need to make sure to remember about the right lighting, positioning of the head and face, white or light gray background, high resolution, dimensions.
What's the Israeli passport photo size for kids?
The photo for the Israeli passport for both kids and adults should be 3.5 cm x 4.5 cm.
Sources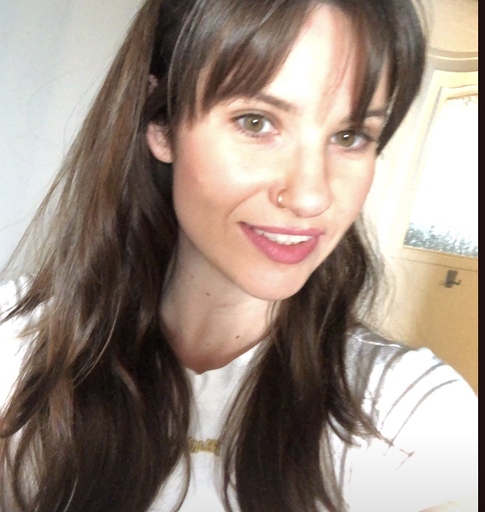 Magda is an art & travel expert who is passionate about all things late-Victorian, history, languages, casa museos, Spain, and food illustration. She is a specialist in the field of biometric photography. Magda also loves reading, creative writing, and hanging out with her three cats.