Renewing a passport abroad may seem like a challenge at first, but in reality it is not so complicated. If you follow our guidelines and stick to the requirements presented below, you should receive your new passport within a few weeks.
Here is the general list of 3 steps you need to take to renew your Italian passport in Miami:
Gather the essential documents and fill out the passport application form.
Register yourself in the AIRE database and schedule a meeting at the Consulate General of Italy in Miami, Florida.
Come personally to the consulate (at 4000 Ponce de Leon STE 590, Coral Gables, FL 33146, USA) to submit the application.
The essential documents for Italian passport renewal
If you applied for your Italian passport for the first time in Italy, you need to know that the list of documents for passport renewal abroad is slightly different, and a different set of documents (such as a green card) needs to be provided to the consulate. If you applied for your first Italian passport in Miami (or in the United States in general), then the list should come as no surprise.
One element of passport renewal that is different from first-time passport applications is that you need to include your old passport with the application. The expired passport is an integral part of the renewal process, and it must be included along with the other documents.
Here is the list of documents essential for passport renewal:
Correctly filled Italian passport application form
Your existing passport
Two (2) passport pictures, sized 3.5 x 4 cm, taken according to the Italian passport photo requirements
If you are only an Italian citizen: U.S. entry visa or a copy of your U.S. Permanent Resident card
If you have U.S. and Italian dual citizenship: copy of the U.S. passport and, if you were born in Italy, a copy of your Naturalization Certificate
Priority Mail envelope from the U.S. Post Office (with a tracking number)
Money order for the Consulate General of Italy in Miami.
Attach the Priority Mail envelope from the U.S. Postal Service to the application. Your new passport will then be mailed to you by the consulate using this empty envelope.
Passport nearing its expiry date? Get ahead of the game and up to speed by reading:
Scheduling the appointment at the Italian consulate
Once you have gathered the essential passport renewal documents, you must schedule an appointment at the Consulate General of Italy in Miami, at least three days before your visit. The consulate does not allow walk-ins without a previously booked visit.
To schedule your meeting with an officer at the consulate, visit the Consulate General of Italy in Miami's website and follow their directions to book your appointment.
Apart from booking an appointment, all applicants for Italian passports must register in AIRE. AIRE (Anagrafe Italiani residenti all'estero) is a register maintained by the Italian government of Italians who live abroad.
Submitting the passport renewal application and waiting time
The Italian passport renewal application must be submitted in person.
You must come to the Consulate General of Italy in Miami at the scheduled time and deliver all the documents listed above, together with your expired passport and adequate fees.
Your presence in person is required due to the security and because you need to provide fingerprints for your new passport.
Once the application is successfully delivered, you can expect your new Italian passport to arrive in approximately 4 (four) weeks. This is only an approximation, and the waiting time can be either longer or shorter, depending on circumstances, such as the number of applicants, holidays or emergencies.
You can speed up the time needed to process your passport renewal application using expedited services. It typically shortens the waiting time to 2 (two) weeks and comes at an additional cost.
Renewal of an Italian passport for babies and minors
Not only do adults need to have their passports renewed—children do, too. If your child's passport has recently expired, here is what you need to do.
If you are a parent of a minor aged 12 (twelve) to 17 (seventeen), then the process is almost identical to the adult procedure mentioned previously. You need to book an appointment at the consulate and arrive with your child.
If your child is below 12 (twelve) years of age, then the process is significantly simpler. You do not have to visit the consulate, and you deliver your documents by post.
All passport applications for children are required to have parental consent attached to them. The consent form can be downloaded from the consulate's website, and it has to be signed by all parents. It's important to remember that the parent accompanying the underage applicant needs to be registered in AIRE as well.
Passport photos for the Italian passport application
An integral part of the passport renewal application is a pair of passport photos. The photographs cannot be older than 6 (six) months and need to be taken in accordance with the Italian passport photo guidelines, which means 3.5 x 4 cm size.
If you are looking for a tool that is reliable and can deliver impeccable passport photos custom-made to meet the Italian requirements, consider using Passport Photo Online.
Passport Photo Online is an automated passport photo tool that uses artificial intelligence to transform your casual photographs into passport photos. The software is easy and convenient to use, as it takes less than 10 clicks on your phone to get a passport photograph.
The dedicated Italian passport photo tool needs just 3 seconds to change your home-taken picture into a passport photo that is ready for admission.
Italian passport renewal in Miami – FAQs
Can you renew your Italian passport online?
No. The only option to apply for the Italian passport renewal is by submitting the application yourself at the Consulate General of Italy. 
How long does it take to renew the Italian passport?
The typical time to process an Italian passport renewal application takes approximately 4 (four) weeks, but it can sometimes even take up to 8 (eight) weeks. There is an option to order a fast-track handling and shorten the time to around 2 (two) weeks, but this comes at an additional cost.
Can you renew an Italian passport for a child?
The Italian passport can be renewed for a child, but parents must sign a special consent application before it can be processed. Parents must submit the consent form along with the regular passport application at the consulate. To submit the documents, at least one parent must accompany the child.
Can you renew your Italian passport by mail?
In general, you must personally deliver your documents to the consulate and provide fingerprints. However, if your child is 11 or younger, you can submit a passport application by mail. This option is restricted only to applicants aged 11 or younger.
Italian passport renewal in Miami – recommendations
If you implement our guidelines and follow the official requirements, you should be able to get through the Italian passport renewal process successfully. However, to make it even easier for you, here are some last pieces of advice from us.
Do not damage your expired passport. The whole procedure changes if your old passport is damaged.
Schedule your appointment in advance, as the Consulate General of Italy in Miami deals not only with passport applications but all other inquiries regarding Italian matters.
Use Passport Photo Online to get a passport photo that is guaranteed to be accepted by the Italian government.
Sources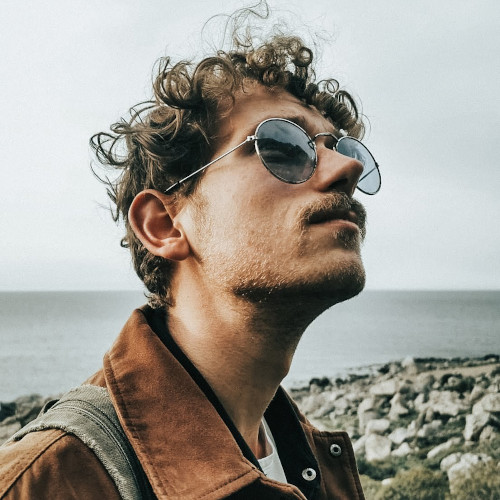 Adam is an SEO & Digital PR writer with a child's curiosity about the surrounding world. His superpower to dig out juicy facts got him citations in Forbes, Social Media Today, and 90+ other news outlets. Adam enjoys snapping pictures and won the national Huawei Next Image Award.