The minor travel consent form is a document used to keep children safe from child abductions, or any custody cases and human trafficking. The letter was designed for children to travel internationally with one of their parents or with someone who is not your parent (relative, friend, teacher).
The form provides information to immigration officers, airline staff or travel companies that the minor is allowed to travel with a particular person and this must be usually signed by the legal guardian. It is also advised for the form to be notarized so the document is credible. The form is downloadable online.
Guidelines for Parents Who Share Custody
In a situation where parents share custody of their child, a copy of a legal custody document is recommended to be carried with them during international trips. Furthermore, it is advised that people should contact the embassy in a country where they will be travelling to, in order to double-check travel entry requirements. By doing this, they are likely to avoid unnecessary problems at the border.
Is Minor Travel Consent Form Legally Required?
Before starting packing for your trip, travellers should check with the US State Department International Travel Website for the specific requirements when it comes to travelling with children.
When travelling by air, airlines are not likely to demand a minor travel consent form. And although it is not legally required by the airline it is recommended to have one, as border officers at the destination country may not permit the minor to enter the country without one.
Furthermore, a travel consent form for minors is not a legal requirement in all countries, and although it is recommended to have one it is not required to do so. This applies to countries like Canada, Mexico or the Bahamas that have their specific rules when it comes to travelling with minors. This just shows how rules vary from country to country and how important it is to check what the requirements are for minors before departure.
For those that are planning to travel to Canada with minors that are not their child, CBSA is likely to ask for a notarized affidavit of consent from minors legal guardians. This form should contain information such as dates of travel, legal guardians personal information and a photocopy of their ID or passport. More information can be found on the CBSA website.
For Mexico visitors, from January 2014 a new regulation came in place stating that minors under the age of 18 are required to provide proof of guardian permission to exit Mexico. This applies to all forms of travel – air, sea, or land. This must be shown even when travelling with close family members like grandparents, or educational institutions like school or university.
The document should be in Spanish, in a situation where the document is in English, Spanish translation is still required.
The document must be notarized and must be an original copy. This regulation does not apply for kids travelling with one legal guardian, or from dual minor citizens that hold a passport to the destination country
Generally, when travelling to the Bahamas, minors do not need a travel consent form if they have citizenship status. Status can be confirmed with a birth certificate, official government-issued ID or a passport. Yet, for those travelling without one of the parents, a notarized letter from the absent parent giving permission must be present.
Like this article and want to know more? Check these out:
The Layout of the Consent Form
The letter must contain specific information. It should look similar to
To Whom It May Concern:
I/We…. (Full Names or name of Legal Guardian(s) confirm that …. (full name of the child – including date and place of birth, and US passport number)
has our/my consent to travel with … (name of the person travelling with the minor – along with their passport number)
to visit … (destination – the name of a foreign country) between the dates….. (date of entry and exit).
The following information should include information about accommodation (with full address), and legal guardian's contact details along with their signatures. At the bottom of the letter add the signature of whom it was notarized by and who were the witnesses.
Passport Photo Guidelines for Minors
Once the consent form is sorted, minors either must check if their passport is still valid, or apply for a passport. In both cases, passport photos are required.
Here are general rules about passport photos for minors. First of all, a photo must have a specific size which depends on the country, it should be in colour, be recent (no more than 6 months) and have a plain white background.
Applicants should remove any headwear, glasses for the duration of the photo unless an exemption applies. In regards to clothes, casual wear is recommended, uniforms or white tops are forbidden.
Smiling, frowning or other facial expressions that are not neutral will result in picture rejection. Learn more about child passport photos with our blog.
Find out about the guidelines in more detail by visiting Passport Photo Online where you can take your passport photo at home in just a few minutes!
Sources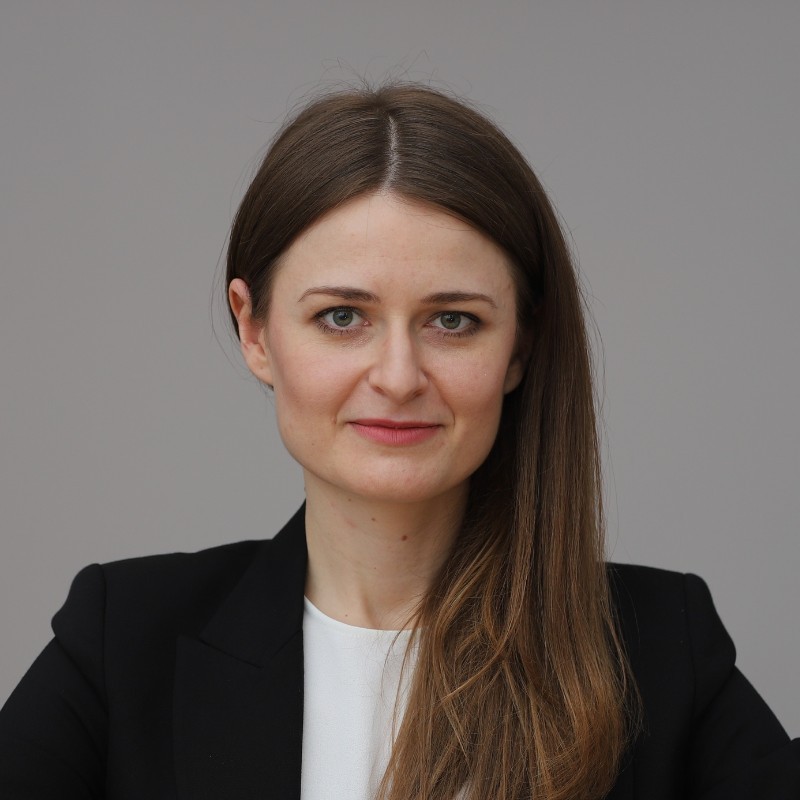 Karolina's passion for law, technology and photography led her to PhotoAiD S.A., where for the past 3 years she has been an expert in the implementation of passport photo compliance procedures in +80 countries around the world.