Ireland is an island nation on the westernmost edge of Europe. It is the continent's second-largest island (after Great Britain). Known for stunning landscapes and wild coasts, music culture, dancing and fascinating legends. Planning a trip to Dublin? Firstly, find out which documents you need to travel with.
If you want to meet the Irish culture, you might consider applying for a passport to be able to travel there. Read on to find out the highlights that Ireland is known for as well as the passport requirements for people who want to travel there.
Do you need a passport to go to Ireland from the UK?
Let's start from the United Kingdom adjacent to Ireland. If you are a citizen of the UK you do not need a passport to travel to Ireland because Ireland and the UK along with the Isle of Man and the Channel Islands are part of the Common Travel Area.
This means you can travel without a passport but on most border controls there is a requirement to show an identity document while exchanging a city or country. Even that, according to the laws of the agreement, there is minimal control between the internal borders of the UK and Ireland. This means you can pass through with your ID card or another valid document of identification that shows your picture. So technically you don't need a passport to fly to Ireland from the UK.
Bear in mind though that in some air or sea lines you might be not allowed to enter the board without a passport or you may need to show proof of your nationality. Passport is an identity and travel document accepted worldwide so it is good to travel with it to avoid some troubles if it will be necessary. If you have a passport, choose to travel with it!
Travelling to Ireland as an EU citizen
As Ireland is not part of the Schengen Agreement, all EU citizens entering Ireland will be required to present a passport or a valid national identity card. Similarly, Irish citizens must present a passport when entering the other EU Member States.
Travelling to Ireland as a non-European citizen
If you are travelling to Ireland and you are not a citizen of a country in the European Economic Area or EEA (the EU plus Norway, Iceland and Liechtenstein), you may need to apply for a visa to Ireland.
Passport requirements for Ireland
The requirements vary depending on the country you come from. But here is briefly explained in which situation you do need some identity document and when you need a passport. In general, most people need a valid passport to enter the Republic or Northern Ireland but there are some exceptions:
If you're a UK citizen, you can also use official photo identification. To get the right photograph for your identity document or passport, use Passport Photo Online service or mobile app which works like a photo tool – resizes, edits, and verifies your picture regarding the official Irish requirements.
If you're an EU citizen, you can also use a national identity card but it is safer to travel with a passport.
Air and sea carriers require some form of photo identification (usually either a passport or driving license), so always check what form of ID is required with your airline, ferry company, or travel agent before travelling.
While e-passports are commonly used now, you don't need one to enter Ireland.
What to know before travelling to Ireland?
Before you travel to Ireland, keep these things in mind:
Ireland uses the Euro currency, Northern Ireland (and the rest of the UK) uses Pound Sterling.
Ireland has about 30,000 castles – check at least a few of them!
If you're going to rent a car, make sure to book an automatic beforehand since most cars in Ireland are manual transmission. And remember, you will be driving on the left-hand side of the road!
If you want a bus to stop for you, you'll have to flag it down, even if you are waiting at a bus stop.
Take out travel health insurance.
The weather is unpredictable so pack an umbrella and some warm clothes as well as light…
Don't plan too many things for Sundays – most places are shut down or only open for a few hours.
Pack an adapter as the power plugs are different than in Europe.
Have a pint of Guinness!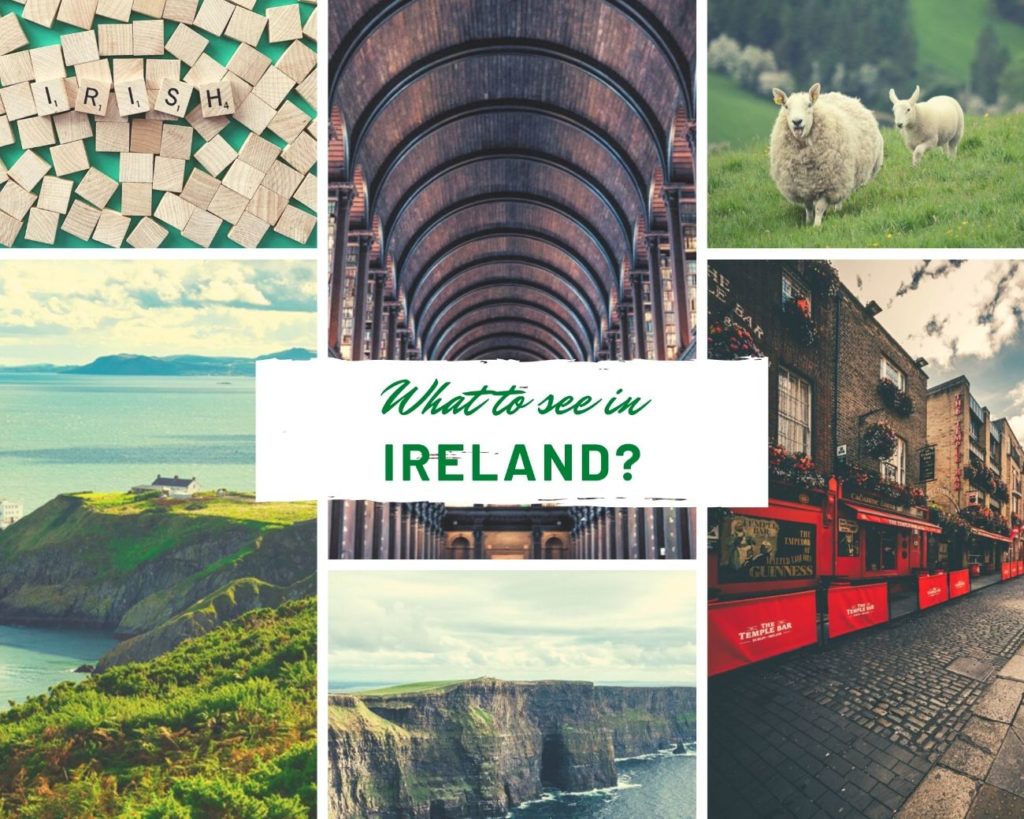 What to see in Ireland?
If you already know the requirements and you have to travel with a passport or any other identity document, you might think about what is good to actually do or see in Ireland.
After an Irish beer, whiskey or coffee in some popular Irish pubs, you might be ready to explore!
First on the tourist attractions map should be a castle! Ireland has about 345 castles all around. Irish history is characterized by minor lords vying for regional dominance. We recommend seeing the one in the capital – Dublin Castle. This magnificent structure is the site of many important events in Ireland's turbulent history.
I think that a must-see point is the Abandoned Prison of Kilmainham Gaol. Buy a cheap ticket for a tour which includes a 45-50 minute tour of the facilities where your knowledgeable guide will take you through the history of the jail
Walking around the centre you can see the beauty of the St. Patrick Cathedral, which is the largest church in Ireland. Then, cross a Ha'penny Bridge, known as the first pedestrian bridge to span over the River Liffey. Its name was derived from the price pedestrians who had to pay (a "halfpenny") to cross the bridge back when it was built in 1816.
If you have enough of the city, you can have a rest in Phoenix Park which is a little outside of Dublin from the long stretches of green and multitude of incredible trees and plants, it has the Dublin Zoo, a sports field, the Wellington Monument, and both the Presidential and US Ambassador's Residences.
The next destination should be the countryside and coasts! A particularly beautiful coast is found in Mizen Head and the surrounding area although the most well-known are the dramatic Cliffs of Moher reachable on a day trip from Dublin. And you shouldn't miss the Wild Atlantic Way.
And more! Along with the Irish legends, you can feel there like in a different, moody space, especially if the nation is foreign to you!
YOU MAY ALSO BE INTERESTED IN: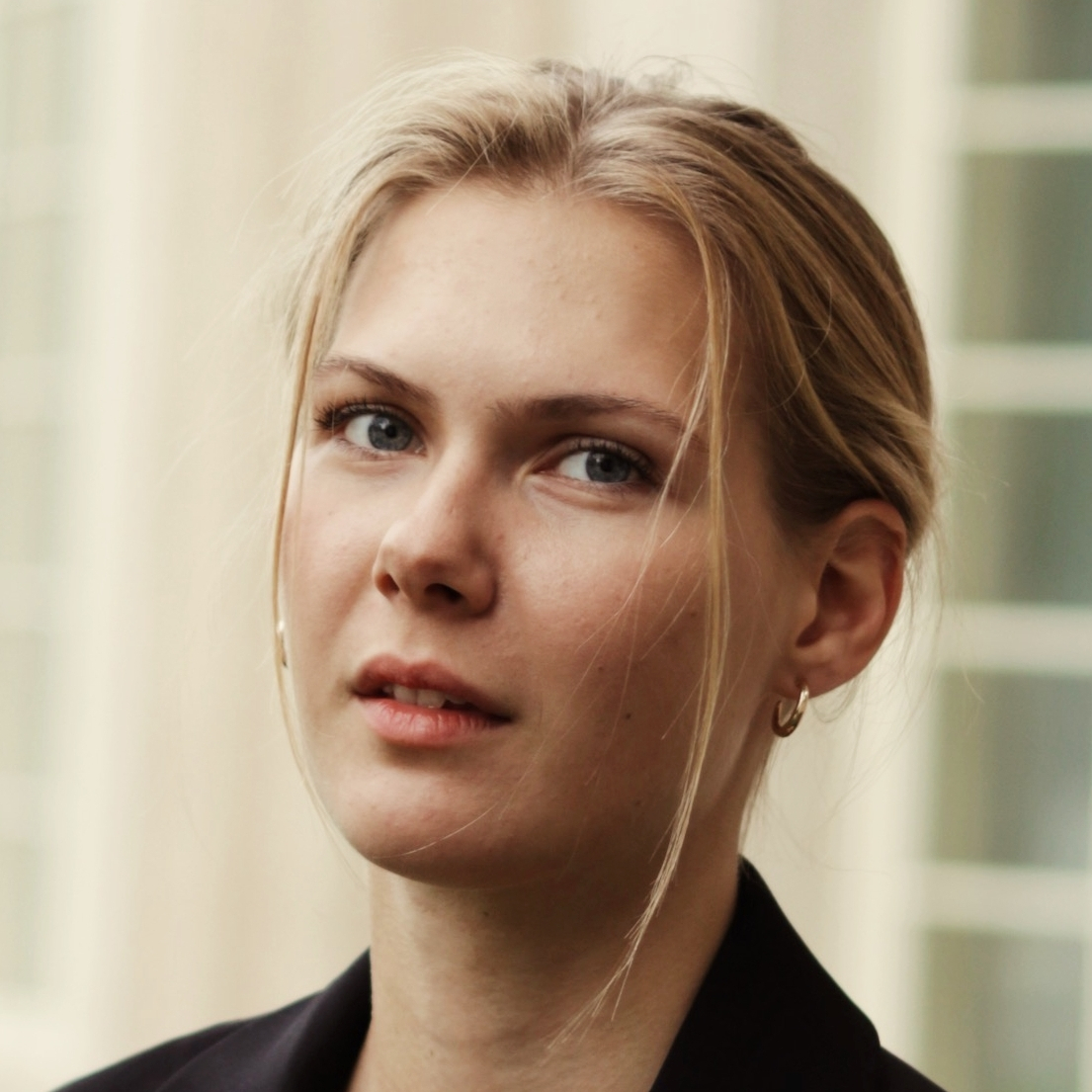 Justyna studied journalism and social communications with social media and ePR specialisation at the University of Lower Silesia which is no. 1 private tertiary institution in Lower Silesia. She successfully completed her internship in BANG Media International (London, UK). Her first role she took was a journalist of the culture, sport and fashion department at DlaStudenta.pl, and now Justyna is a copywriter for Photo AiD being responsible for creating content such as blog posts, landing pages, press notes and press releases in Polish and English languages. Being an athlete for 8 years, she is also interested in literature. Her favourite authors are Milan Kundera and J. Borszewicz, T. Różewicz, H. Poświatowska, M. Pawlikowska-Jasnorzewska, M. Hillar poets. She likes film photography and vintage style. Justyna would like to achieve even better knowledge on how to create content regardless where her articles or posts are going to be published.