If you are travelling soon and need a new passport photo, we figured out for you which photo booth app is best at creating a photo for your passport and any other type of document. In the previous article, we reviewed 5 popular passport photo services but only 2 stood out. Let's now check in-depth which app is the best for DIY passport photos.
PersoFoto creativity or Passport Photo Online minimalism
First of all, let's talk about the design. When you enter PersoFoto's website, you'll see an attractive yellow page that shows its web designer really invested time and effort in building it. This eye-catching app makes it look professional and trustworthy and surely attracts users. Meanwhile, Passport Photo Online decided to stay simple and minimalist but might have many features to offer. Let's go further and check if their tools are valuable.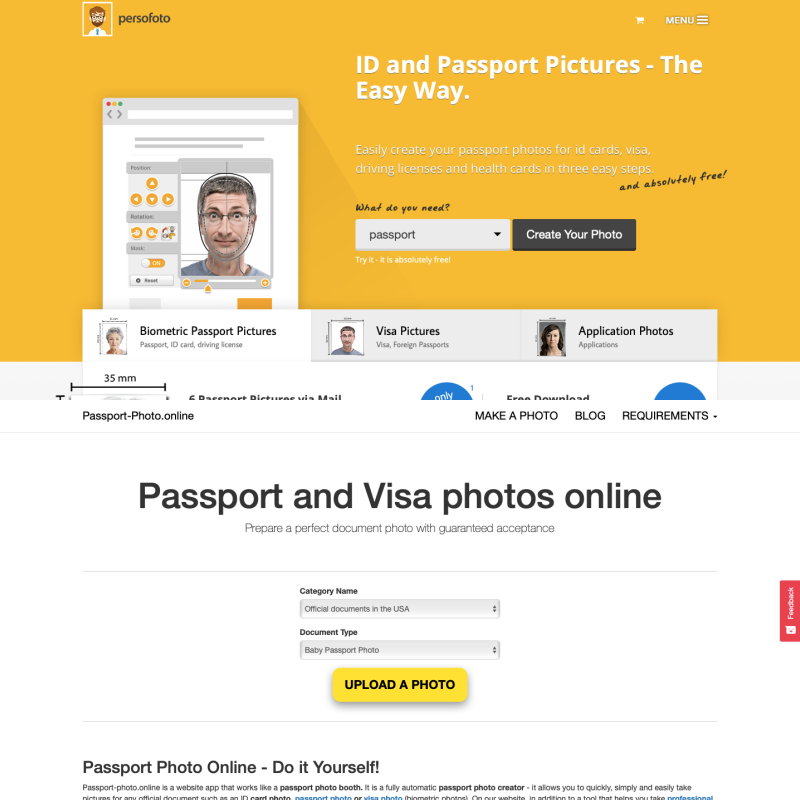 Types of documents
Both apps provide a wide range of formats but PersoFoto got more options, from UK passport photos to Barbados driving license. Instead, Passport Photo Online is more specific and focuses a lot more on American documents and visas to many countries. Therefore, choices will be made depending on the user's needs.
Best cropping, editing and correcting tool
This part of the test is the most important one because you need the tool to generate a photo. Let's begin with PersoFoto.
In my case, it was quite difficult to upload a picture and to use my webcam. I tried 7 times with different .jpeg pictures as required and I keep receiving these messages: This is not a valid image file: and Sorry, but we could not find or activate a webcam. (I'm using a Macbook Air with an integrated webcam)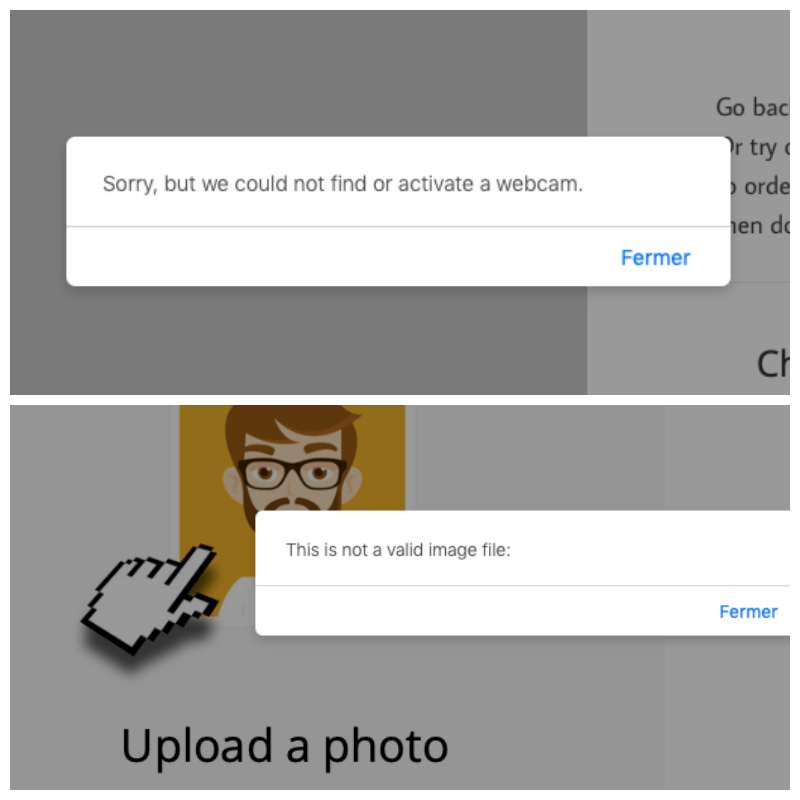 So, in order to run this test I used Jackson Wang's picture, a Kpop idol. First, the tool is easy to use, you can adjust it in order to fit the mask. But the result is not really what I expected. The free version just crops the photo without compliance-check and retouching service. The background hasn't been changed either and I'm not sure if the size is okay. So, you end up with a photo that doesn't even meet the requirements. You'll definitely have to pay to have an accepted passport photo.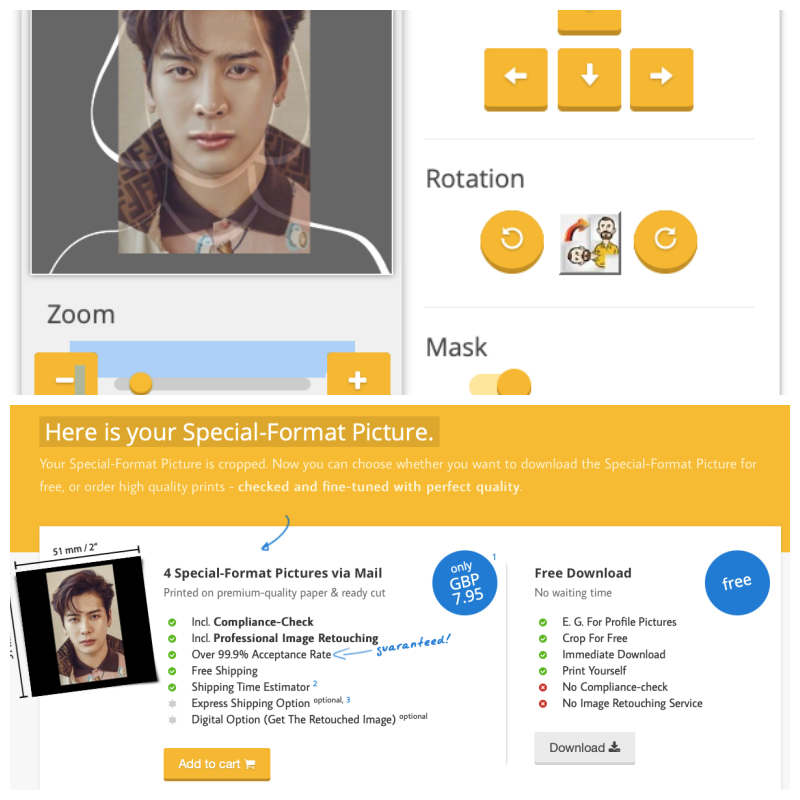 Let's now try Passport Photo Online's tool. I just needed to upload a photo (I succeeded in uploading my own photo after the second try) and it got automatically adjusted and corrected. You don't have to do anything by yourself. The tool even explained in detail what was corrected. As a result, the photo is definitely usable and acceptable for a passport photo. The only thing is, you can't remove the watermark for free. Therefore, you must pay $6.99 in order to download the digital photo.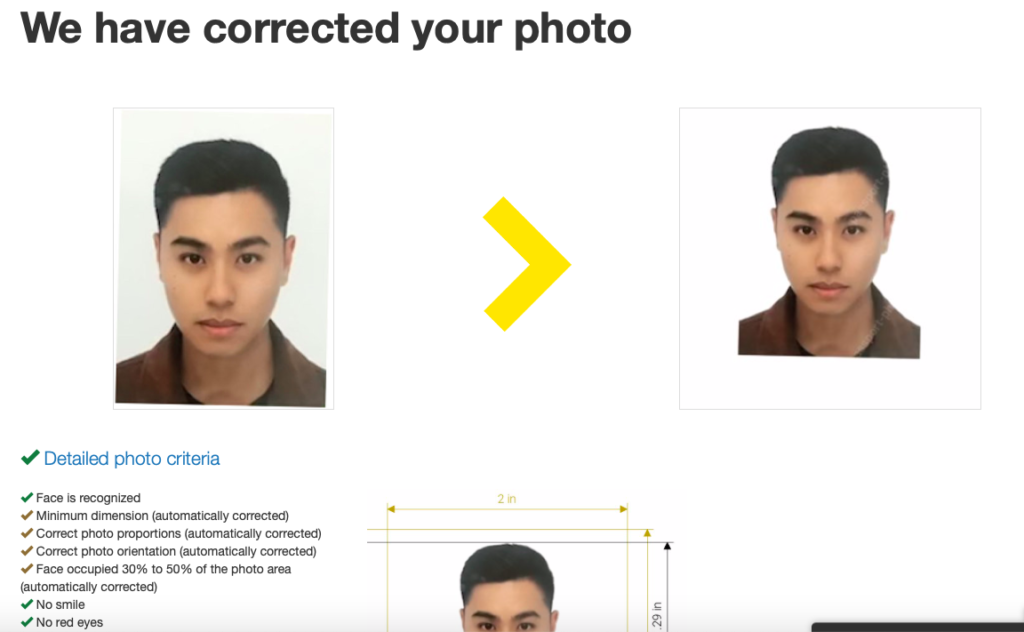 PersoFoto vs Passport Photo:price
So, do you prefer to use an unreliable free photo tool or spend a little money for a photo that meets the requirements? I'd rather pay. Actually, paid service of both apps are trustworthy because an expert verifies for you and makes sure your photo gets accepted. But which one is worth paying money?
PersoFoto
Passport Photo Online
Prices

£7.95 for 6 passport photos

£8.95 for 4 visa photos

£8.95 for 8 application photos

+ Free shipping

+ Digital version retouched

Digital version

$6.95

2 printed photos + mail service

$9.95

Payment method

Bank transfer, Direct bank transfer, Paypal, voucher

Amex, Mastercard, Visa, Maestro, Paypal
Services

Compliance-check

Professional image retouching

99.9% acceptance rate

Compliance-check

Professional image retouching

Guarantee of correctness

Guarantee
Free new photo if rejected

200% money back (if printed photos purchased)
Looking for more tips to get that perfect passport photo? Try reading our other articles:
The final decision
It really depends on you. If you want a passport photo for free, you can use PersoFoto tool but you may have to try several times until you get an accepted picture for your document because its free version doesn't provide an automatic correction and expert verification.
If you want to use a U.S. passport photo editor which meets the official requirements, you have to purchase the premium version on both apps which are both good choices for DIY photos.
PersoFoto is a bit more expensive but its £7.95 service includes 4 printed photos, a digital copy and free shipping, while Passport Photo Online's $9.95 premium version includes 2 printed photos, a digital copy, 200% money back guarantee and free shipping and accept all payment methods.
If I had to choose just one app, my first choice would be Passport Photo Online mainly because it was so easy and quick to upload a picture and based on the preview I could see the quality of its advanced tool.
Sources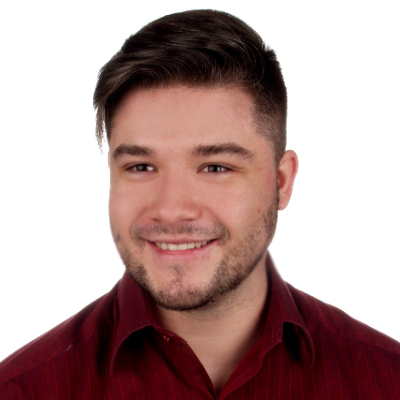 Graduated from the University of Warsaw, Michał, is a biometric photography expert with an undying thirst for adventure and a writer at Passport-Photo.Online. A self-proclaimed book and movie critic as well, he's always eager to visit to the most underrated or less popular travel destinations.