It's time we have to renew our ID. Most of us complain about having to take a new photo. Should I go to a photo professional studio? What if I take my photo in a photobooth? OK, let's start by Googling 'make passport photo online free'.
Online photo tools are becoming increasingly popular at this time, so we thought why not write a review about the best online softwares for passport and visa photos? Two best photo online tools, Idphoto4you and Passport Photo Online offer outstanding results- that's undisputed. From this post, you will find out more about their advantages, disadvantages and other things to consider before tipping the balance.
In this article you will see:
Interface and content
The interface is pretty simple for these tools. You don't need to be a rocket scientist to use software and take perfect pictures. Their interfaces are quite minimalist, however, I dare say that IdPhoto4You looks a bit old fashioned. Passport Photo Online has a more stylish interface, which users can understand intuitively and comfortably.
If you're someone who likes to refer to instructions, IdPhoto4You gives you a clear and accurate manual on its home page before you take your ID photo online.Which is brilliant! Thank you for not wasting my time. Passport Photo Online also places at its customers' disposal a broad guide about what you need to know before taking your ID, passport or visa photo (including particular countries requirements). After considering the displayed information, I could take an appropriate photo as soon as reasonably practicable.
Sadly, IdPhoto4You does not have a mobile which only reinforces my idea about it being a bit outdated for many users. They really should consider developing an app so as not to become obsolete.
Looking for more tips to get that perfect passport photo? Try reading our other articles:
Quality and price
IdPhoto4You is a free software, while Passport Photo Online offers free and paid services, and the latter one is up 30% cheaper compared to standard ways of taking photos for ID, passport and visas.
A free version of both softwares is good, and many people like using them. The free version includes a framing for your official document photo and a ready-to-print template. With IdPhoto4you you can adjust brightness and contrast level, and Passport Photo Online free version holds an automatic verification feature which lets you know whether your eyes were properly open while you were taking the photo, or other basic information about the uploaded photo. Passport Photo Online is comfortable for people who will be using an application or other devices.
Furthermore, you need to read requirements and instructions carefully before using IdPhoto4You. If you have not used the software before that might make the process slow and annoying. IdPhoto4You allows you to upload any image, and as a result, many photos might turn out to be unvalid.The app seems to be a do-it-yourself photo online booth, and users need to be cautious as to the final result they will get. On the other hand, Passport Photo Online automatic verification system is based on AI solutions that makes me feel safer.
What does paid service of Passport Photo Online include? The ease of getting unsurpassable results quickly, certain that your photo will be accepted by the relevant authorities. By paying less than five dollars, approval is 100% guaranteed. In case the photo is not approved, you will be given back 200% of the money you paid for the service. You will get the perfect U.S. passport photo in digital format with high resolution, right framing and proper background.
IdPhoto4You or Passport Photo Online?
If you don't want to pay for a passport photo, I would recommend you to check your picture validity using Passport Photo Online automatic verification system, then get your ID photo on IdPhoto4You. However, remember to take your picture with a blank background, as IdPhoto4You do not take care about the image background.
So what I would recommend to you is to pay for your ID photo and get the perfect image without watermark, of right size and background – and all this will be done by Passport Photo Online.
After testing different apps, I personally think Passport Photo Online offers a magnificent service at a pocket-friendly price that is up to 30% lower than in a professional studio or photobooth. More than that, I personally think that Passport Photo Online photos quality and resolution is often better. Is taking an ID photo from home possible and comfortable ? Yessir.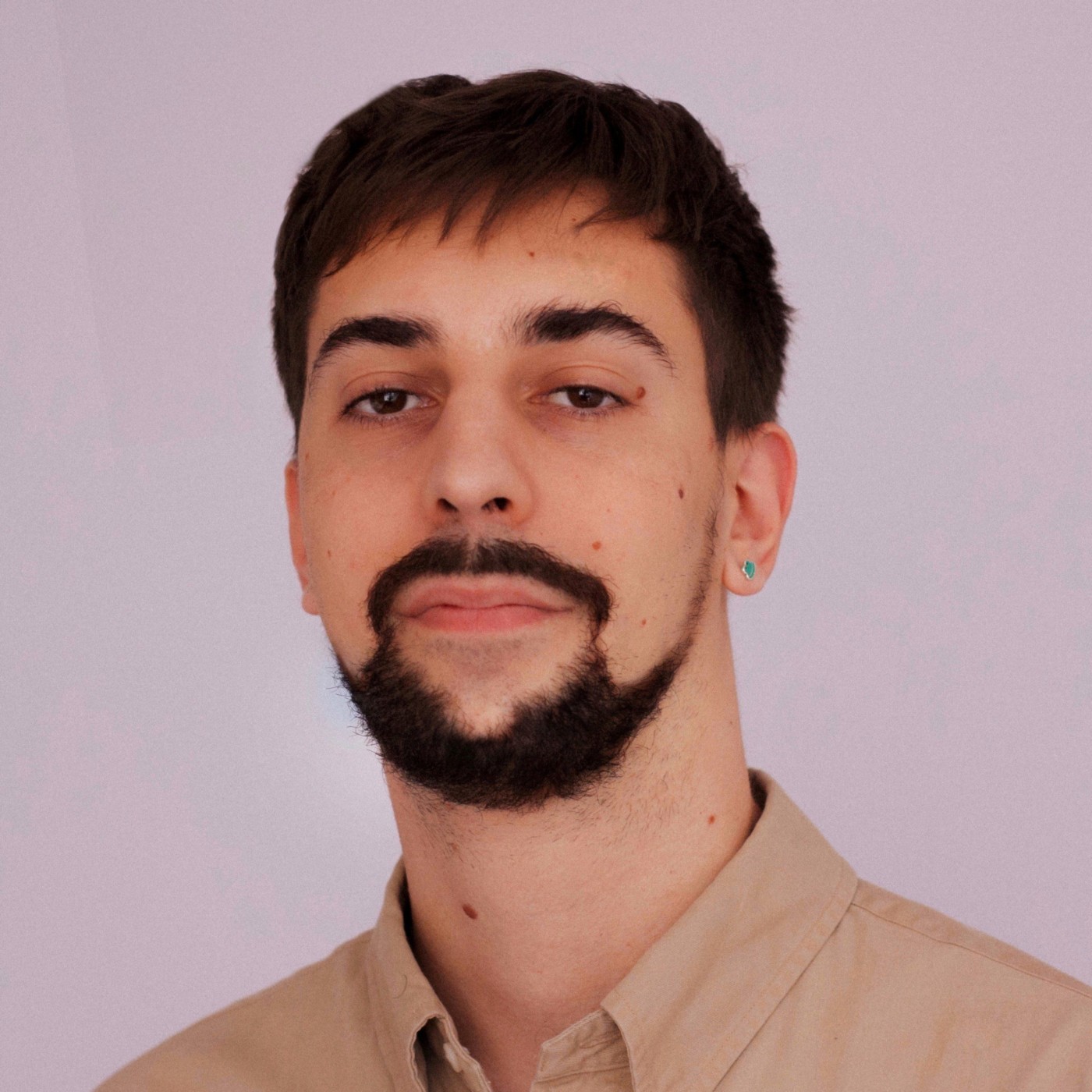 Born in Málaga, Alejandro Martín holds a Master's in Multilingual and Intercultural Communication. His love for travel mainly stems from his attraction to different gastronomic cultures and cooking. His other passions are Afro-American music and skateboarding. Alejandro is an author of passport photography articles.