Foreign travels are becoming more and more common not only for adults who deal with all formalities, but also for their children.
Children are rarely left in the care of their family or friends, in exchange for taking them on various types of trips. Therefore, it is worth knowing that a child, like any other citizen, must be provided with an appropriate document, without which he or she will not be able to leave the country. How to take a picture of a child for travel documents?
In this article:
What's better for your child? ID card or passport?
Which one is better for your child? Where is the best place to take photos for documents? The answers to these questions are not complicated. However, it is worth getting acquainted with them when planning a trip. Thanks to this, the whole process of applying for a passport for a child will be much faster and simpler.
Read our short guide and find out everything you need to know about travel documents and children's documentary photos.
Looking for more tips to get that perfect passport photo? Try reading our other articles:
Passport or ID for a child?
Not only adults, when travelling abroad, need a document that proves their identity. The same applies to children of all ages. A parent who decides to apply for a document has two options: an ID card and a passport. Many people choose to have both, but many believe that one is enough. ID card or passport – what to choose?
Documents for the child – fees
The first one cost from 15 to 30 GBP. If you want to apply for an ID card, you have to pay. However, it is worth nothing that this document entitles the holder to move around in about 40 countries. However, if you want to fly further, e.g. to most Africa or Asia, your child will need a passport. However, there is a fee for issuing this document. Depending on the age of the child, the fee starts from 49 GBP to 69 GBP.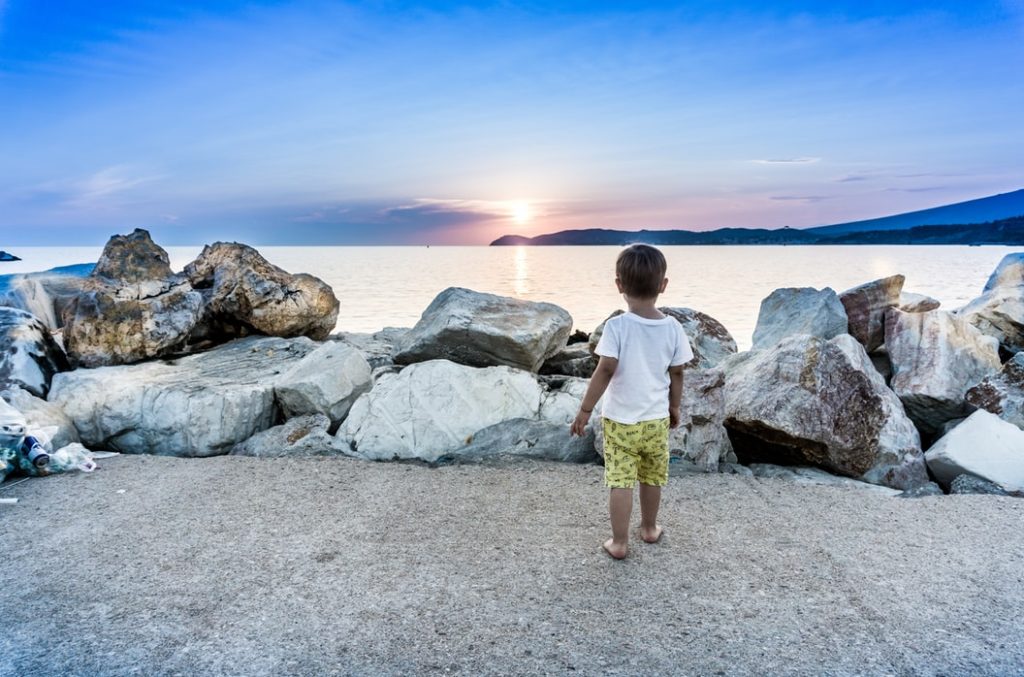 Baby's photos – requirements
How take a picture of a child? How should a child look like in a photograph that is attached to the application? It is important that the whole face of the child is visible. It cannot be overshadowed by a hand or any toy, because then the photo will not be accepted.
As far as facial expressions are concerned, children under the age of 5 do not need to maintain a neutral facial expression.
They are also not obliged to direct their eyes directly to the camera lens. Kids can even have their eyes closed.
However, it is important that the head is positioned so that the toddler can hold it straight. It must occupy about 70-80% of the whole picture.
Equally important is a bright background, in which no objects or people can be placed.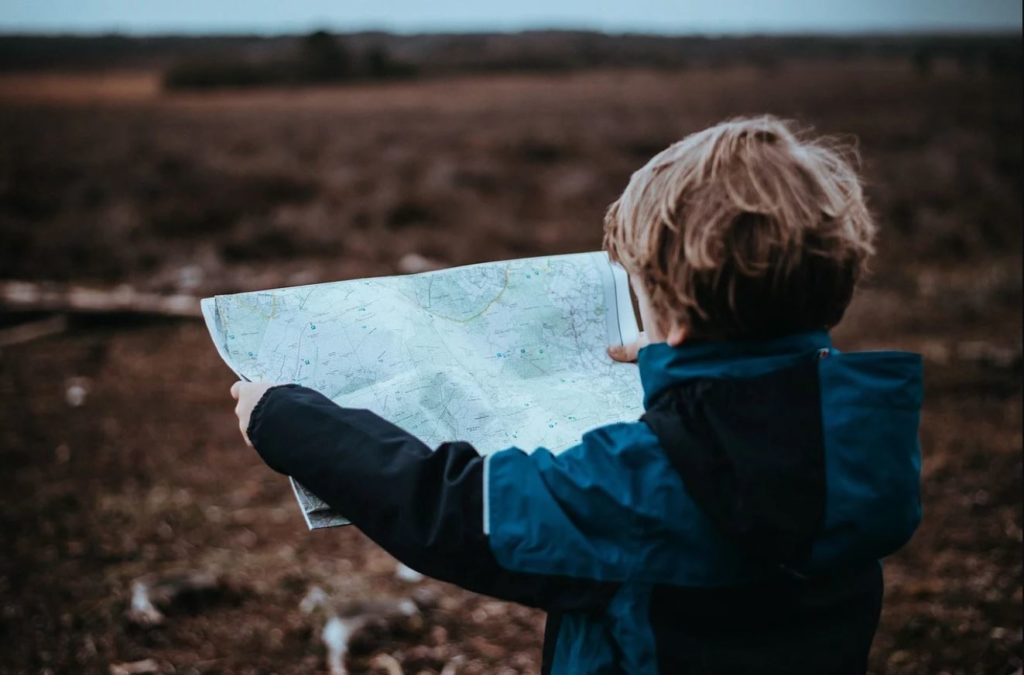 Is it necessary to visit a photographer?
Many people wonder whether only photographs taken in professional photographic studios are accepted by officials. Can photographs taken at home be accepted? The answer is yes. However, they must comply with the requirements presented above.
If they meet the criteria, there is nothing to prevent them from being part of an application for a state document. If you don't know, how take a picture of a child, you can check it in the Internet.
Where you can print the photo?
However, when it comes to printing such a photograph, only photographic paper is taken into account. Therefore, if you have a photograph ready, you should go to the photographer who will develop it.
There are also places where you can do it yourself, e.g. some Walgreens stores. You should remember that the photo must be 35 mm x 45 mm.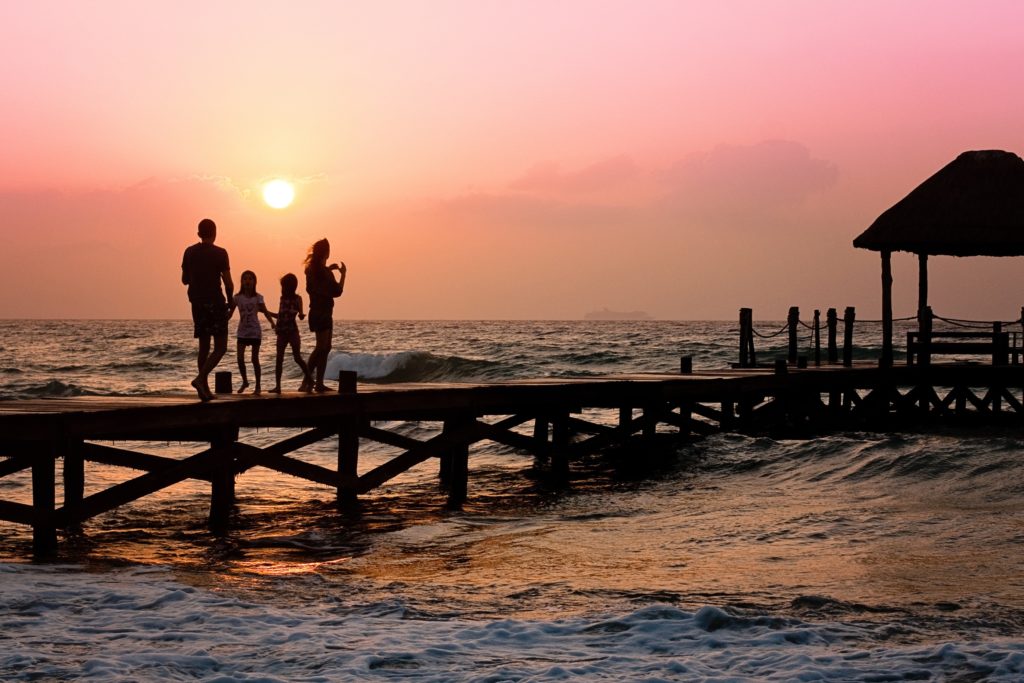 Is it worth going on a trip with a toddler?
More and more people decide to go on a trip and take their child with them. Every year, safety standards increase, so that such a trip is no longer risky. However, it is worthwhile to lean towards the offers of travel agencies, offering hotels with various facilities for parents with toddlers.
Organizing a trip on your own, with the intention of taking your child, can turn out to be really risky and turn your holiday into a torment. So prepare your documents, choose the most convincing and proven offer from a travel agency and take your child on an unforgettable family holiday!
You might be interested in:
Sources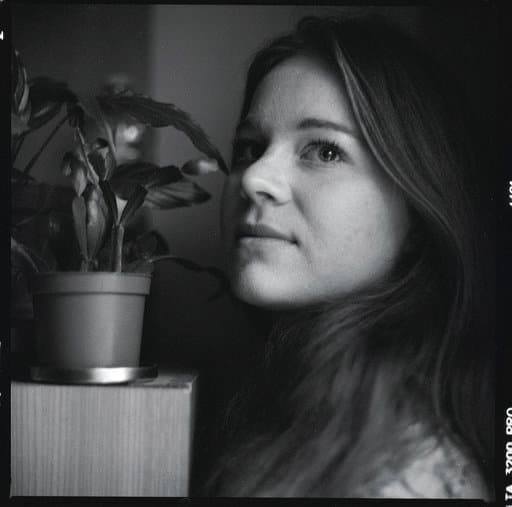 Karolina Turowska, a biometric photography expert and travel enthusiast at Passport-Photo.Online. When it comes to writing, she loves bringing dry facts to life. When it comes to traveling, she just loves bikes.