Avoid getting ripped off by Walmart by using this U.S. Passport Photo Tool! Continue reading to discover how to save money on Walmart passport photo printing!
How to get a passport photo for free?
Americans are increasingly eager to explore the world, and more and more people wish to travel outside the country. However, to do so, you have to possess a valid passport with a recent photo of yours in it. Nowadays, there are tons of places where you can get your passport photo taken and printed on the spot. Walmart is one of those places. But, after checking their website, you realized that two lousy passport photos would cost you a total of $7,99. Unfortunately, not everyone can afford to pay this much for a mere picture.
We wanted to provide people with a much cheaper alternative, which is why we put our thinking cap on and came up with the following idea: an innovative app that would allow you to get your 2×2 inch photo online, meaning that you would be able to take care of this whole passport photo process from home, thus avoiding the often huge lines at Walmart!
This innovative app, also known as Passport Photo Online, is not only free and easy to use, but will guarantee that your passport photo is taken according to the US passport photo requirements, making sure that the background, the lighting and shadows are correct, and consequently accepted by the local authorities. This innovative way of producing 2×2 passport-sized photos on one convenient 4×6 print online will definitely make your life easier. You will be able to save a lot of money and still get a high quality passport photo.
Unlike at Walmart, you won't have anyone in line impatiently waiting for you to finish taking your picture, which means that you can take your time taking as many pictures as you want, to ensure that you'll be satisfied with the final product. Let's face it: your US passport is valid for 10 years, so make sure you like the picture you will use on it! And what is more satisfying than loving your passport photo? Paying $0,25 for it by using this trick!
Looking for more tips to get that perfect passport photo? Try reading our other articles:
Search for the nearest Walmart and get your passport photo for $0,25!
Yes, you've read right! Sounds unbelievable or illegal? Far from that! It is possible! Want to know how? Well, it is quite simple: Taking and printing a passport photo at Walmart is quite expensive and time consuming. But, since there isn't any regulation within these big companies' policy stating that you aren't allowed to put 4 of those photos on a postcard-size template, you can just use this app for Android or visit the Walmart passport photo dedicated website, use the above mentioned trick and finally print the end product at your local Walmart for $0,25! Amazing right, but most importantly, it's legal!
Use the best passport photo app ever
Passport Photo Online is without a doubt the best photo editing app on the market right now. Thanks to breakthroughs in technology, you can find some similar apps to this one, but none as good! How so, you might ask. Well, first of all, we are aware that some people might have difficulties in using technology, which is why we provide clear instructions on how to use this photo tool and thus take the best possible passport photo. Secondly, no app edits photos as good as ours.
We make sure that all the official US requirements are taken into consideration, which is also the reason why a lot of people started using Passport Photo Online! By using this simple method you can get your 2×2 inch photo by printing it on a 4×6 photo template later.
Simple method to get your passport photo at Walmart for 25¢
There is no cheaper way to get an adequate and high quality passport photo! Passport Photo Online proposes 3 options:
The most basic option allows you to correctly frame your passport photo. This option is completely free!
The purpose of our photo tool is to provide people with a high quality photo whenever needed and for a reasonable price. Still, the most important is for the picture to be approved by the authorities. We value our customers satisfaction, which is why we provide a 200% money back guarantee should your passport photo be rejected by local authorities. By choosing this second option, you will get a perfect passport photo in digital format: this includes the correct framing, the editing of any flaw visible on the photo, the correction of the background, lighting and shadows, and so much more for only $4,99!
Last but not least, the third option: Other than everything included in the second option, we will send you a passport photo in physical format for $6,99!
Sure, the price difference between Walmart and the Premium Service of is only $1, but you should take all the advantages into consideration! Through the app for Android or through the Passport Photo Online website you can easily and stress-free take care of the passport photo process from home! You also have the possibility of using our second option, which means you would save $3 but would have to get your passport photo printed at the nearest Walmart. Still a bargain and definitely worth a try!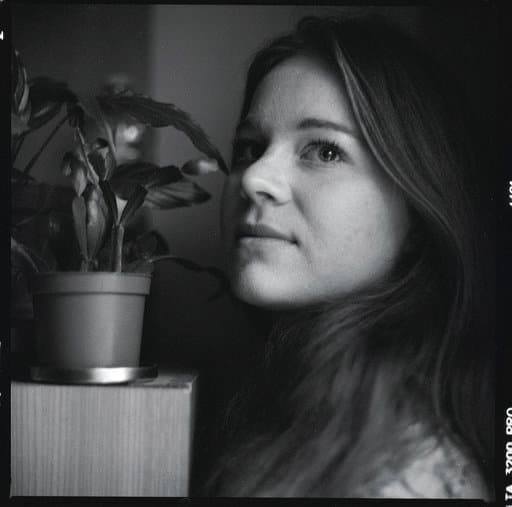 Karolina Turowska, a biometric photography expert and travel enthusiast at Passport-Photo.Online. When it comes to writing, she loves bringing dry facts to life. When it comes to traveling, she just loves bikes.