Our passports provide us with endless travel opportunities around the world–and in many countries, they also function as important legal identification documents. Depending on the country that issued your passport, you may need visas for a large number of destinations, or you may not need them at all.
Read on to discover where the Cuban passport stands in world passport rankings, as well as where Cuban passport holders can travel without a visa.
In this article:
Visa-free countries for Cubans
You're probably wondering where Cubans can go freely, with no visas whatsoever. As of 2021, the list reached as many as 26 different destinations all over the world! From Asia, through Africa and Americas, all the way to Europe, many countries now offer visa-free entry to Cuban citizens.
Below, you can find a full list of all the countries that Cubans can visit without a visa as of 2021.
Europe
Belarus
Moldova
Montenegro
Russia
Serbia
Asia
Indonesia
Kyrgyzstan
Malaysia
Mongolia
Qatar
Singapore
Uzbekistan
Americas
Antigua and Barbuda
Barbados
Dominica
Grenada
Guyana
Saint Kitts and Nevis
Saint Lucia
Saint Vincent and the Grenadines
Trinidad and Tobago
Africa
Botswana
The Gambia
Namibia
Oceania
Find out more about passports from these articles:
Traveling without a visa for Cubans
While traveling without a visa, Cubans need to remember about the other important documents that they're going to be required to bring along with them on their journeys. The most important one is, of course, a valid passport.
Other things that may be needed are additional travel insurance, proof of accommodation, or a bank statement showing that you have enough funds to support yourself during your trip.
eVisas for Cuban citizens
An eVisa is a type of visa that allows travelers to bypass long procedures and endless document piles by putting the whole process online. At the moment, eVisas are primarily used for tourism. If you currently hold a Cuban passport, read on below to find a full list of destinations that Cubans can travel to with an eVisa:
Angola
Azerbaijan
Bahrain
Djibouti
Ethiopia
Gabon
Georgia
India
Lesotho
Sao Tome and Principe
South Sudan
Tajikistan
Vietnam
Countries with visas on arrival for Cubans
Visa on arrival is a type of time-limited visa that can be obtained at the border of the country you want to visit, and is usually offered only for touristic purposes. Below, you can find a list of destinations that Cubans can go to with a visa on arrival:
Bangladesh
Bolivia
Burkina Faso
Cape Verde
Comoros
Egypt
Marshall Islands
Mauritania
Mauritius
Mozambique
Nepal
Senegal
Somalia
Timor-Leste
Togo
Tuvalu
Here is a list of countries that offer the eVisa and a visa on arrival for Cubans:
Armenia
Benin
Cambodia
Guinea-Bissau
Kenya
Laos
Madagascar
Rwanda
Sri Lanka
Tanzania
Uganda
Zambia
Zimbabwe
Cuba in passport rankings
Due to the large number of destinations that Cuban citizens need a visa to go to, passport rankings rank Cuban passports quite low. As of 2021, the Henley Passport Index (the most popular and the official passport ranking) ranks Cuba in 64th place. It means a low mobility score for the people traveling on this passport.
However, recently, there has been some improvement, with Cuba slowly rising up the charts. Even though now Cubans can travel to 26 countries without a visa, soon it could reach more and more of them!
Passport Photo Online
In the event you need a new passport, the first thing you should do is go get a proper passport photo that follows the official requirements set by the government of Cuba.
You can do so by visiting Passport Photo Online – it's a great app that allows you to take as many photos as you like and edit them professionally in no time.
This tool is user-friendly and you don't even have to leave your house to take perfect pictures for your passport. This highly advanced app uses Artificial Intelligence to help you – you don't even have to find the perfect lighting or the perfect background.
Traveling with a Cuban passport summed up
The Cuban passport allows its holders free entry to over 20 countries all over the world. There are also many destinations that Cubans can visit with visa alternatives – a visa on arrival or an eVisa. It ranks quite low on mobility score, but as of late it's seen a trend of rising up the rankings.
Sources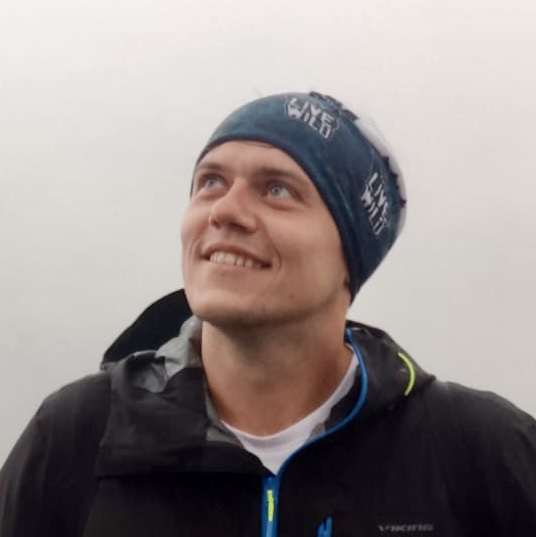 Michal Jonca is an experienced author of articles concerning biometric photography. He is a travel, food, and trail running passionate who visited 40+ countries on four continents. He is a Travel Leader for the adventurous travel company Solisci and the Community Manager at Passport-Photo.Online. Only this year, he enjoyed his workation in Thailand, Turkey, and the Caucasus mountains.