Are you looking to go to Europe but don't know if you can? Does your criminal record stand in the way of a trip to the Old Continent?
In this blog post, you'll learn if you can travel to Europe with a felony conviction. You'll see how your criminal history affects travel restrictions and if some European countries are off-limits or not.
Can I travel from the U.S. to Europe with a felony?
European countries have less strict rules for travelers with a criminal history. There's a considerable difference between the EU and U.S. travel policies. Criminal conviction checks are not practiced at European borders, in general.
A great example is the Schengen Area. While visiting visa-free countries from this area, a U.S. traveler with a criminal record will not get a European criminal conviction check upon checkup. Thus, you are free to visit the Schengen Zone visa-free countries with a felony.
You need to explain your criminal history when asked by a border official at the airport, however. Be truthful when speaking to border control agents. If you are honest about your past, whether it involves a minor criminal conviction or a more serious crime, you raise your chances of getting in.
A border control agent may ask you to fill out a form, which you should complete by writing down truthful information about your previous law infringements.
There are, however, crimes or circumstances that will make it significantly harder to gain entry to a European country:
drug-related offenses that resulted in at least 2 (two) years in prison;
having previously been sentenced to at least 3 (three) years of imprisonment;
illegal smuggling;
human trafficking.
Traveling to Europe with a felony
A U.S. ex-felon can travel to Europe, but beginning in 2023, they will have to register for an ETIAS visa waiver. The application process will include security checks. The reason for this procedure is to ensure safety for European citizens in the wake of terrorist threats in recent years.
When the ETIAS authorization officially begins to function, U.S. travelers will need to complete an ETIAS application when entering Schengen countries if they plan to stay up to 90 (ninety) days.
Related readings:
FAQ
Here you will find the most common queries about traveling from the U.S. to Europe with a felony conviction.
Can I visit Europe with a criminal record?
A minor offense will not stand in the way of your travel plans. A U.S. citizen will be able to travel to Europe freely. When asked about your criminal history, give honest answers. If you were guilty of a more serious criminal activity, you likely won't be allowed to enter the EU countries.
If you've served at least 3 (three) years in prison, were sentenced to jail for at least 2 (two) years for drug-related crimes, or were found guilty of illegal smuggling or human trafficking, entering the country will likely prove impossible.
Where can I travel in Europe with a criminal record?
A U.S. citizen may travel to any Schengen Area country and not go through special border control. You can potentially be asked about your criminal history, but it's not a rule.
Traveling to Europe with a felony conviction —summary
If a U.S. citizen has a criminal record, they can still travel to Europe. For example, crossing visa-free countries' borders in the European Union, such as France, Greece, Germany, or Poland, will not call for a criminal history check.
When asked or handed a form for security purposes, you should be ready to give honest answers about your past conviction. That way you can avoid being denied entry.
Additionally, the ETIAS visa waiver will arrive in 2023, including security checks.
Sources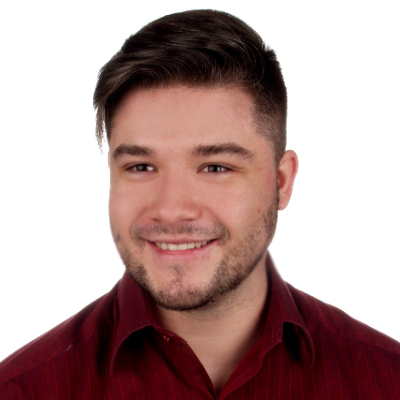 Graduated from the University of Warsaw, Michał, is a biometric photography expert with an undying thirst for adventure and a writer at Passport-Photo.Online. A self-proclaimed book and movie critic as well, he's always eager to visit to the most underrated or less popular travel destinations.