Are you looking to visit Italy but are afraid your criminal record might put those plans on hold? Can you travel to Italy with a felony?
In this blog post, you'll learn whether a criminal history can affect your plans of going to Italy. You'll see if you can attempt international travel while still under probation and if any serious crimes will effectively make it impossible for you to visit Italy.
A felon traveling to Italy
Once you've served your sentence, traveling outside the U.S. is first and foremost a matter of obtaining a passport, not of your criminal record. Only when you've got a valid passport will you be able to travel to Italy.
There are instances where obtaining a travel document will be impossible, and thus, the trip to Italy won't happen. Crimes that will make it impossible to get a passport include:
treason against the U.S.;
drug trafficking that resulted in at least 2 (two) years of prison sentence;
a child support arrear exceeding $2,500.
In such cases, a U.S. citizen with a criminal record will not be able to leave the country.
Once you have secured a passport, you will be able to travel to Italy. The country is part of the Schengen group, which means that U.S. citizens are rarely required to present their criminal history upon arrival. You will not be required to complete any form determining whether you can gain entry to Italy or not.
If asked about your criminal record, however, you should always comply with the border officials and answer truthfully. The more cooperative and honest you are, the lesser the chance you will be denied entry.
Minor offenses in your criminal history won't affect travel restrictions. This means that less severe infringements like trespassing, theft, or loitering won't stop a convicted felon from traveling to Italy or any other Schengen area country.
Under ETIAS (European Travel Information and Authorization System), everyone is required to undergo an automatic background check. This way, Italian border officials will have access to criminal record information.
Related reading
Can You Travel to Europe with a Felony
The system will take a good look at your criminal history and deny entry if you've been sentenced for one of the serious crimes mentioned above. Moreover, if your conviction or sentence didn't exceed 3 (three) years, you'll be alright.
Other severe law infringement cases that will prohibit you from going to Italy are:
manslaughter;
crimes of a sexual nature;
kidnapping;
human trafficking;
tax evasion;
cybercrime;
assault.
Moreover, starting in late 2022, every U.S. citizen hoping to travel to Italy will need to apply for an ETIAS visa waiver, even for short stays.
Hence, you will only be able to travel to Italy if you successfully apply for the waiver, which will in itself include a background check. It is to help European authorities decide whether you are considered a threat to their safety or not. Every serious crime will be registered in the system.
Related readings:
Traveling to Italy with a felony record—probation restrictions
If you have been released from prison and are on probation, your travels depend entirely on your probation officer. Should you wish to go to Italy with a criminal record, your probation officer needs to approve the trip. Until they do, leaving the country will be illegal.
Once you've secured the permission, you will need to stick to the plan you and your probation officer agreed upon. You will be required to provide updates on your stay and do your best not to break the law. Some parole officers require a weekly phone call, while others will find one update per month adequate.
Passport Photo Online—perfect passport-style photos
If you plan to stay in Italy for longer than 90 days, you will need a visa. Obtaining one will require a passport-style photo that Passport Photo Online will provide for only $6.95.
The app, available for both Android and iOS smartphones, will allow you to create perfect passport-style photos quickly from home. You will be able to take as many photos as you like, pick the one you want on your visa card, and in just 3 (three) seconds, you'll receive a great picture that's bound to pass muster. If it doesn't, you receive a 200% refund.
FAQ
Here is where you will find the most commonly asked questions about U.S. felons traveling to Italy.
Can you travel to Italy with a felony?
Yes, you can still gain entry to Italy with a criminal record. Some offenses, however, will make it essentially impossible to be allowed to enter. A serious crime like drug or human trafficking will be deemed too severe and you will be refused entry. Same goes for sexual crimes, manslaughter, or tax evasion, for instance.
Can a U.S. convicted felon travel to Italy—summary
If you've served your sentence and either successfully completed the probation period or received a thumbs-up from the probation officer, you will be able to travel to Italy. For a stay shorter than 3 (three) months, you will need only your passport and an ETIAS visa waiver.
Italian border officials will have access to your criminal record information and will see if you have been convicted of serious crimes, such as human trafficking, drug-related offenses, or crimes of a sexual background. Such violations will effectively disable you from entering Italy. Any sentence longer than 3 (three) years might also result in being denied entry.
Sources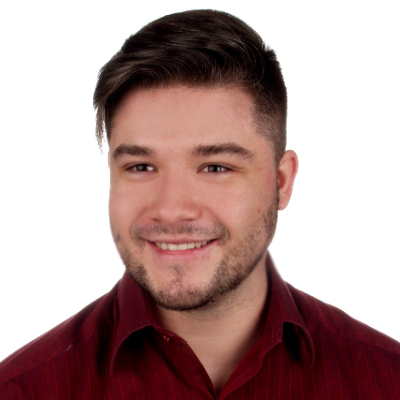 Graduated from the University of Warsaw, Michał, is a biometric photography expert with an undying thirst for adventure and a writer at Passport-Photo.Online. A self-proclaimed book and movie critic as well, he's always eager to visit to the most underrated or less popular travel destinations.