The United States is huge. It truly is one of the most diverse countries – and I am speaking strictly in a geographical context here. With its borders stretching over thousands of miles, and lands passing through various climate zones, the United States does indeed have a lot to offer in terms of tourism.
But despite its size and colorfulness, sometimes we just want to hop on a plane and fly far beyond the borders. Somewhere completely different. Most such trips require a valid U.S. passport in order to be even allowed to board a plane. But if for some reason you are unable to stick your passport into the backpack, or simply want to avoid traveling with it, there are some quite exotic destinations to visit.
Take a dive into our article and discover the best places to travel without a U.S. passport.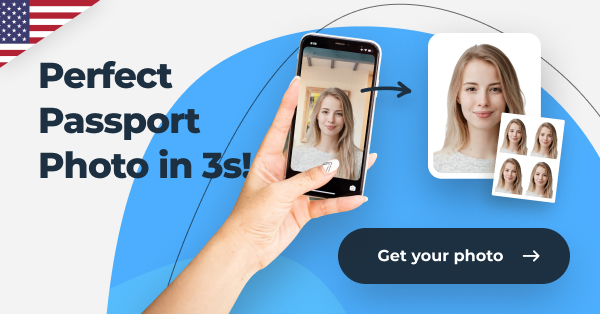 14 places you can go without a passport
Without further ado, let's jump into the list of spots where you can simply pack your bag and board a plane, or a cruise, or simply get into your car, without the hassle of storing your passport, or other important documents, safely.
7 islands you don't need a passport for
With a very limited land border of the U.S., it should not come as a surprise that most destinations will be on the water. Here you will find some very distant lands, which only require flights that are a couple of hours long, as well as neighborly islands – located just next door.
#1. Culebra Island, Puerto Rico
Culebra comes from the Spanish language and means "snake". It is an island, a town and a municipality of Puerto Rico, located around 17 miles within the sea from Puerto Rico's main island.
Culebra Island attracts visitors with its pristine white sand beaches and countless natural areas, which make it a truly tropical getaway. It is a rather tiny island, with an area of 10 square miles, which means it is a perfect place for exploring.
The island used to be a military base, so not only will the beach-seekers find it to be a paradise but also the urbex enthusiast will find it satisfactory, as some military remains are still there.
#2. Key West, Florida
As south as it gets. Key West is the southernmost located town in the United States, where Cuba is, quite literally, just next door. Key West is not known primarily for its distance from Cuba, however, as this island serves as a perfect spot for any sort of watersports, lively nightlife and its pastel architecture.
Although it is an island, you will not have to look for a ferry, but instead you can enjoy the travel from your car seat, as Key West is connected to the mainland U.S. with a spectacular bridge – or rather – a series of bridges.
Key West is the last island of the same-name archipelago, and to get there you need to drive around 100 miles into the sea. For comparison, Cuba is just 90 miles away from Key West.
#3. St. Thomas, United States Virgin Islands
When it comes to the Virgin Islands, you can simply pick a random island for your tropical vacation, and they will not cease to amaze you. Each of them has plenty to offer, ranging from crystal clear water to smooth sand beaches, spectacular views or historical sites.
We have chosen St. Thomas, also referred to as the gateway of the Virgin Islands, specifically for its incredible diving spots and historical buildings – such as the 17th century Fort Christian. On top of that, there are, of course, the pristine beaches, picturesque hiking routes and plenty of spas to help you relax to the fullest.
#4. Maui Island, Hawaii
There is no need to introduce Hawaii, as the youngest of the U.S. States is well known in all age groups. As most can probably easily recognize Honolulu, and pick this capital city of the region as their destination point, there is still plenty in Hawaii to discover.
The Maui Island is the second largest island of the archipelago, and it is a home to the Red Hill, Haleakala – a mountain that climbs above the clouds. It is definitely the spot for car adventure seekers, as the road up there is known for its adrenaline-provoking corners.
#5. Ocracoke Island, North Carolina
Ocracoke is not a tropical paradise, it is not a luxury retreat destination, it is not even a town, Ocracoke is a village located at the tip of the island of the same name. There are no fancy hotels, casinos, spas or highly rated restaurants. Instead, there is the pure and pristine coastline, which offers solitude and solace.
Ocracoke is a perfect spot for anyone who is not a fan of crowded, tropical beaches, and instead wants to relax with nothing more than just the noise of the sea. Following the words of Ocracoke Island inhabitants, the place is a bit rough around the edges – but in the best possible way.
#6. Amelia Island, Florida
Amelia Island is a popular tourist destination, known mostly for its golf courses, luxury hotels and countless sandy beaches – perfect for either a relaxing walk at sunset, or simply to sunbathe. Amelia is part of the chain of barrier islands on the U.S. state of Florida's Atlantic coast.
Furthermore, the location has a rather diverse past, as the area has been under the influence of Spanish, French, British and American rule.
#7. San Juan Islands, Washington
Not everyone dreams of tropical, sandy beaches underneath a burning sun, so for those of you who are looking for something different – San Juan Islands may be the spot. The archipelago is known for its rural Northwest Pacific landscapes and wildlife, where palms step down in favour of tall coniferous trees, and sandy beaches turn into stone coastline.
One of the islands included in the archipelago – Orcas Island – has more to offer than its beautiful horseshoe shape, it also has spectacular nature reserves on offer – such as Moran State Park's old-growth forest. If you decide to go there, be sure to pack a proper waterproof jacket, instead of swimming suits.
Going abroad and need a passport? Check out our other articles for more guidance:
Where can I fly without a passport? 5 interesting destinations
Flying is a great way to hop to a destination fast, but in the case of international travel it requires a valid U.S. passport. However, there are some spots outside the U.S. mainland that you can book your airline ticket to, with no need to pack your passport. See the list below and find your next travel destination!
#1. Anchorage, Alaska
Anchorage is the travel hub of Alaska, as it is the most accessible spot of the region, and it additionally has a vast network of connections with more rural parts of the north state.
With its population of almost 300 thousand, Anchorage could easily be mistaken as the capital city of Alaska, but one does not go there for fancy cafes or Michelin restaurants.
What Anchorage has to offer is nature, with spectacular hiking routes through endless forests, ski resorts offering some of the best conditions available, biking routes for the adventure seekers, some of the most challenging climbing spots, and much, much more.
It is not a destination for the ones who want to spend all day resting underneath a warm sun, but rather a spot for the ones seeking relaxation in physical activities.
#2. Adak, Alaska
Adak is one of the most remote islands of the United States, located far off the coast of Alaska. It is the westernmost municipality of the U.S., as well as the southernmost part of Alaska state, which makes it one of the most, if not the most, isolated municipalities of the country. Adak used to be a military base, but nowadays it is a simple and peaceful fishing village.
Despite its remote location and small area, Adak has a quite well developed airport, which can be accessed from Anchorage with commercial airlines.
The island has mostly its nature and peacefulness to offer, with some truly picturesque hiking routes around. Due to its close positioning to Asia, bird lovers can have an exceptional opportunity to spot numerous species of birds from that region, as well as more local representatives, such as the Bald Eagle, which lives there in high numbers.
#3. Saipan, Northern Mariana Islands
Saipan is the largest island of the Mariana Islands archipelago, with an area of around 44 square miles. The island is easily accessible by air and has a full portfolio of tropical activities to offer. It takes around an hour to traverse the island by car, and with numerous beaches scattered throughout the island, it makes by car the best way to explore the area.
Once done with sunbathing or swimming in crystal clear water, one can discover the wonders of the tropical rainforests located in the central part of the island. After nightfall, there are also opportunities for night diving.
#4. Guam, Mariana Islands
Guam is an island located far in the Pacific, and it is an incorporated land of the U.S. Located in close proximity to the Philippines, this makes it the westernmost point of the United States.
Despite its rather remote location, Guam is truly sparkling with life, and it is considered as the center of Micronesia, which it is a part of. The island has two major cities, Hagatna (capital) and Dededo (highest population), where visitors can find all the facilities of touristic resorts, vivid nightlife and great restaurants offering a variety of seafood.
Guam has both tropical and sandy beaches, as well as dense and colorful jungles, full of animals and insects. There are also spectacular hiking trails on the southern part of the island, which is mainly composed of volcanic hills.
#5. Tutuila, American Samoa
Tutuila is an island located in the southern part of the Pacific, in close proximity to New Zealand. It is part of American Samoa, an unincorporated territory of the United States. Because it is still a part of the American government, U.S. citizens can travel there without a passport, even though it is located far off the U.S. coastline, among other south Pacific islands.
Tutuila is a volcanic island and has, therefore, plenty of beautiful hiking routes to offer through the hills scattered around the island. Apart from reaching volcanic peaks, visitors can also enjoy its tropical beaches with soft sands underneath their feet, and for the more adventurous ones, there are plenty of sea activities, such as diving or paddling.
What countries can I travel to without a passport book?
As a U.S. citizen, you are required to carry a valid U.S. passport for all international airline travel, which drastically limits the amount of countries you can travel to without the documentation. Luckily, a different set of regulations concerns land and water-based international travel, and there are some places you can get to without having a passport on you.
#1. Canada
In order to pass the Canadian border by land, whether it is a drive or a hike, all U.S. citizens are required to carry an identification document, which carries a proof of citizenship.
The default option here is a passport, however, it is not the only piece of document that can fulfil the function.
Apart from a passport, U.S. citizens can also use a birth certificate, certificate of citizenship, naturalization certificate or a NEXUS card. With any of these documents, you can cross the Canadian border. However, if you wish to fly to this neighbouring country, a valid U.S. passport will be necessary.
#2. Mexico
Many may be surprised to learn that traveling to Mexico does not require a passport, especially due to the tense situation and rather strict controls on the U.S. – Mexican border.
However, thanks to the Western Hemisphere Travel Initiative, when passing the Mexican border by land, a passport is not the only form of allowed documentation. If you are a U.S. citizen, you can also use a passport card, a NEXUS card or the Enhanced Driver's License.
Getting a new passport photo is now easier than ever
Although traveling without a passport is possible, the truly unique gems require a valid travel document. On top of that, when driving into Mexico, both U.S. and Mexican officials recommend having a valid passport book on you, which makes a passport a truly valuable asset. If you are about to renew or apply for a new passport, we have a super intuitive and user-friendly tool to get your new passport photo.
Passport Photo Online is a passport photo tool, which transforms home-made images uploaded by you into legitimate document pictures. The app operates using sophisticated AI algorithms, which validate your image in terms of the passport photo requirements, and if the picture meets the criteria – it adjusts it accordingly, by removing the background and cropping it to fit the requirements.
As a result, within seconds you will receive a passport photo that is guaranteed to be accepted by passport agents.
See why millions of users have already used Passport Photo Online to get their perfect passport photos and try it yourself.
Best places to travel without a passport – closing thoughts
There are plenty of destinations you can travel to without a passport if you are a U.S. citizen. Most of them are, however, overseas territories of the United States, which come with some great comforts, but it takes away from the thrill of international travel.
If you are looking for a great vacation spot within the country, or places that can be easily accessed, there are plenty of islands to choose from, such as American Samoa or Mariana Islands.
However, if you wish to discover even more distant lands, a valid U.S. passport will be necessary – luckily for you, with Passport Photo Online you can speed up the passport application process by getting your new passport photo in seconds.
FAQs
Can I go to Hawaii without a passport?
Yes, Hawaii is an official state of the United States, therefore all U.S. citizens are allowed to travel there with no need for carrying a passport. The Hawaiian islands are considered as part of the U.S., and if done from other U.S. territories, travel there is labelled as domestic travel.
Can I go to the Bahamas without a passport?
Generally speaking, any international traveler, including U.S. citizens, are required to present a valid passport at the time of entry to the Bahamas. However, if you are travelling by cruise, other Western Hemisphere Travel Initiative compliant documents may be valid as well.
Do you need a passport to go to the Virgin Islands?
The Virgin Islands are considered a part of U.S. territory, therefore American citizens are not required to possess a valid passport when travelling there from other U.S. territories, regardless of the means of transport.
Do you need a passport to go to the Caribbean?
In general, travelling to the Caribbean requires a valid U.S. passport. However, if you are a passenger of a closed-loop cruise, which both starts and finishes the route in the same port located in the U.S. territory, a valid passport book will not be necessary.
Can I fly internationally without a passport?
All international flights require a valid passport for U.S. citizens.
Sources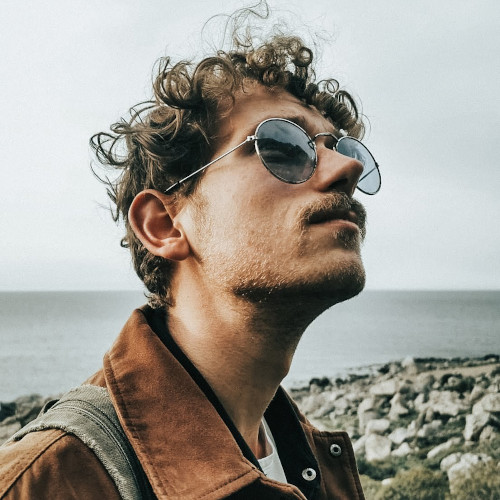 Adam is an SEO & Digital PR writer with a child's curiosity about the surrounding world. His superpower to dig out juicy facts got him citations in Forbes, Social Media Today, and 90+ other news outlets. Adam enjoys snapping pictures and won the national Huawei Next Image Award.