Passport and visa photos for the same country often have very similar, if not identical requirements. However, official requirements can differ deeply from one country to another, making it often impossible to use the same picture for two different official documents.
What about Canadian visa photos and UK passport photos? Can one of them be used for both documents or are they too different?
In this article, we will compare UK passport photo size vs Canadian visa photo size photo, such as size ratio and appearance, to let you know if they are similar enough.
In this article:
Canadian visa photo requirements
The application for a Canadian visa requires 2 (two) color photographs, taken in accordance with these requirements:
picture size : 45 mm x 35 mm (height x width)
your head needs to take up around 80% of the frame
high resolution
printed on photo paper with a matte finish
taken not more than 3 (three) months prior to the application
plain white or light color background
frontal view of the head, with both eyes open
you must have a neutral expression
glasses should be removed if possible
only religious head covering is allowed
plain clothes (uniforms or extravagant attires are not acceptable).
UK passport photo requirements
To apply for a UK passport you will need 2 (two) passport photos in color, following these rules:
sized 35 mm in width and 45 mm in height
your head needs to measure between 2.9 cm and 3.4 cm, occupying 70-80% of space
in sharp focus
printed on photo quality paper
taken less than a month before the application
light grey or cream background
you must face straight to the camera, keeping your eyes open
maintain a neutral expression, no smiles or frowns
you can keep your prescription glasses
only medical or religious headgear
no uniforms
We also have more in-depth articles if you are interested in passport photos:
UK passport photo size vs Canadian visa size photo – similarities
UK passport photos and Canadian visa photos have many requirements in common: the size, the quality, and the general appearance of the applicant. However, they do have some differences.
First of all, Canadian visa photos can be up to 3 (three) months old, while UK passport photos need to be 30 (thirty) days old or less. The allowed background colors, while having some common ground, are different. Lastly, while you can wear prescription glasses on a UK passport photo, Canadian authorities only allow them if you cannot take them off for medical reasons.
Does this mean that the two pictures are not interchangeable?
Not necessarily. For a Canadian visa photo to be accepted for a UK passport, you need to make sure that it's less than a month old and it doesn't have a white background.
For a UK passport photo to be acceptable for a Canadian visa, you only have to remove your glasses, all other requirements coincide.
Passport Photo Online
For both Canadian visa photos and UK passport photos, check out Passport Photo Online. With this app, you can snap photos for any official document with just a smartphone or a digital camera.
Whether you need passport or visa photos, the process is pure child's play: take the picture and upload it to Passport Photo Online. The AI will immediately let you know if the requirements are met. The background and the size will be changed automatically!
Download the file right away, or ask us to send you the printed photos, saving up to a whopping 40% compared to standard passport photo prices.
Get your documents ready with Passport Photo Online, and get ready to gaze upon the snowy landscapes of Canada or the quiet British countryside.
UK passport photo size vs Canadian visa size photo – conclusion
When it comes to the requirements, the photos needed for a UK passport and for a Canadian visa have a few small differences, such as the allowed range of background colors and the recency of the picture.
However, they are similar enough that, in some cases, they can work for both documents without problems.
To be 100% sure you are following both sets of guidelines, take your own photo with Passport Photo Online from anywhere you are.
UK passport photo size vs Canadian visa size photo: FAQ
To conclude this article, we will clear up a couple of the most common questions from people wondering about the differences and similarities between UK passport photos and Canadian visa photos.
Are UK passport photo size and Canadian visa photo size the same?
Yes, both documents require two passport photos sized 35 mm x 45mm.
Can I use a UK passport photo for a Canadian visa?
Yes, just make sure that you don't have glasses on, even if you wear them daily.
Sources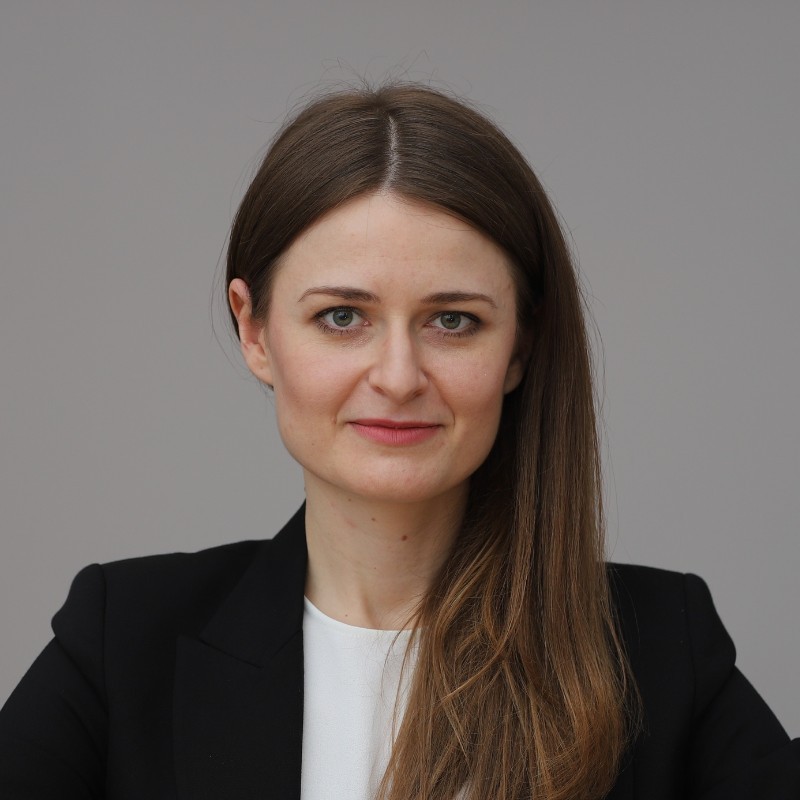 Karolina's passion for law, technology and photography led her to PhotoAiD S.A., where for the past 3 years she has been an expert in the implementation of passport photo compliance procedures in +80 countries around the world.