Norway is a stunning country to travel to with many beautiful places to visit. Known for having more than a thousand fjords, its gorgeous capital, Oslo and Vikings history! However, to be able to go to Norway, you might need a visa. Read this article to find out if you are one of those who have to obtain the travel document.
Many aspects determine if you are eligible for a Norway visa or not. It is important to consider from what country you are, the reason for your journey and for how long you want to travel there.
Depending on your current situation, the purpose of travel, nationality and the planned length of staying in Norway, the visa requirements might be slightly different.
Regarding the validity period, you can only stay in Norway for up to 90 days in six months without a visa. Norway is part of the Schengen Zone, this means that any time you spent in another Schengen country in the previous six months counts towards the maximum 90-day time of staying.
Do you need a visa? Check out our other articles for more guidance:
Norway Visa-Free Countries
This is a list of countries that do not require a visa to Norway for short-time travel:
All EU, EEA countries and Switzerland
Albania
Andorra
Antigua and Barbuda
Argentina
Australia
Bahamas
Barbados
Bermuda
Bosnia and Herzegovina
Brazil
Brunei
Canada
Chile
Colombia
Costa Rica
Cyprus
Dominica
El Salvador
Georgia
Grenada
Guatemala
Holy See (Vatican)
Honduras
Hong Kong (SAR and BNO passports)
Israel
Japan
Kiribati
South Korea
Macau (SAR passports)
Malaysia
Marshall Islands
Mauritius
Mexico
Micronesia
Moldova
Monaco
Montenegro
New Zealand
Nicaragua
North Macedonia
Palau
Panama
Paraguay
Peru
Saint Kitts and Nevis
Saint Lucia
Saint Vincent and the Grenadines
Samoa
San Marino
Seychelles
Serbia
Singapore
Solomon Islands
Kitts and Nevis
Taiwan
Timor-Leste
Tonga
Trinidad and Tobago
Tuvalu
Ukraine
United Arab Emirates
Uruguay
United States (USA)
Vanuatu
Venezuela
If you do not need a visa to Norway, you must:
travel to Norway with your valid passport for at least three months beyond the day you want to depart.
present proof of a confirmed return flight.
show that you have enough money to cover your visit's expenses, e.g. credit card, cash, etc. For the duration of the journey, you'll require at least NOK 500 (about USD 55) per day.
signed Guarantee Letter to present to the Immigration Officers (If you visit a friend or family member). You will not be required to prove finances because you have a Guarantor.
Keep in mind that you are not permitted to work in any paid jobs anywhere in Schengen while on a visa-free visit.
Do I need a visa to Norway?
In case of only transit through Norway, you will need a visa to transit in Norway if you are from a country that requires a visa to visit Norway. If you're transiting through Oslo, you may be able to change flights without a visa if you don't exit the International Transit Area and arrive and depart between 6 a.m. and 11 p.m. If you know you will have a layover in Norway, you must apply for a Norway Visa at all other airports.
Citizens of the EU/EEA or Switzerland do not need a visa to visit Norway but if you plan to remain longer than three months, study or work you must register with the police. Also, you can re-enter Norway and stay for another three months if you leave before this time period.
Furthermore, Americans travelling for short-stay trips to Norway do not require a visa. US citizens can stay up for three months and they can attend study but not work there. If they want to be a student or worker in Norway, they have to apply for a specific visa through Norwegian Embassy or Consulate in the US.
Seeing family members require applying for a Norway Family Visa unless you are from some of the above countries and you just want to visit them for a short time, that you might be able to go on the visa-free or Schengen Visa standards.
Marrying a Norwegian person requires you to apply for a so-called Fiance Visa if you are from one of the countries which require a visa to Norway. It is better to get married first and then apply through Norwegian Embassy or VAC.
List of countries that require a visa to Norway
Even if you are going for a short time and you are from one of the countries below, you need a Norwegian visa:
Afghanistan
Algeria
Angola
Armenia
Azerbaijan
Bahrain
Bangladesh
Belarus
Belize
Benin
Bhutan Iraq
Bolivia
Botswana
Burkina Faso
Burma/Myanmar
Burundi
Cambodia
Cameroon
Cape Verde
The Central African Republic
Chad
China
Comoros
Congo Madagascar
Cote D'Ivoire
Cuba
Rep. Of Congo
Djibouti
Dominican Republic
Ecuador
Egypt
Equatorial Guinea
Eritrea
Ethiopia
Fiji
Gabon
The Gambia
Ghana
Guinea
Guinea-Bissau
Guyana
Haiti
India
Indonesia
Iran
Jamaica
Jordan
Kazakhstan
Kenya
Kosovo
Kuwait
Kyrgyzstan
Laos
Lebanon
Lesotho
Liberia
Libya
Malawi
Maldives
Mali
Mauritania
Mongolia
Morocco
Mozambique
Namibia
Nepal
Niger
Nigeria
Northern Mariana's
North Korea
Oman
Pakistan
Palestinian Authority
Papua New Guinea
Philippines
Qatar
Russia
Rwanda
Sao Tome And Principe
Saudi Arabia
Senegal
Sierra Leone
Somalia
South Africa
South Sudan
Sri Lanka
Sudan
Suriname
Swaziland
Syria
Tajikistan
Tanzania
Thailand
Timor-Leste
Togo
Tonga
Tunisia
Turkey
Turkmenistan
Uganda
Uzbekistan
Vietnam
Yemen
Zambia
Zimbabwe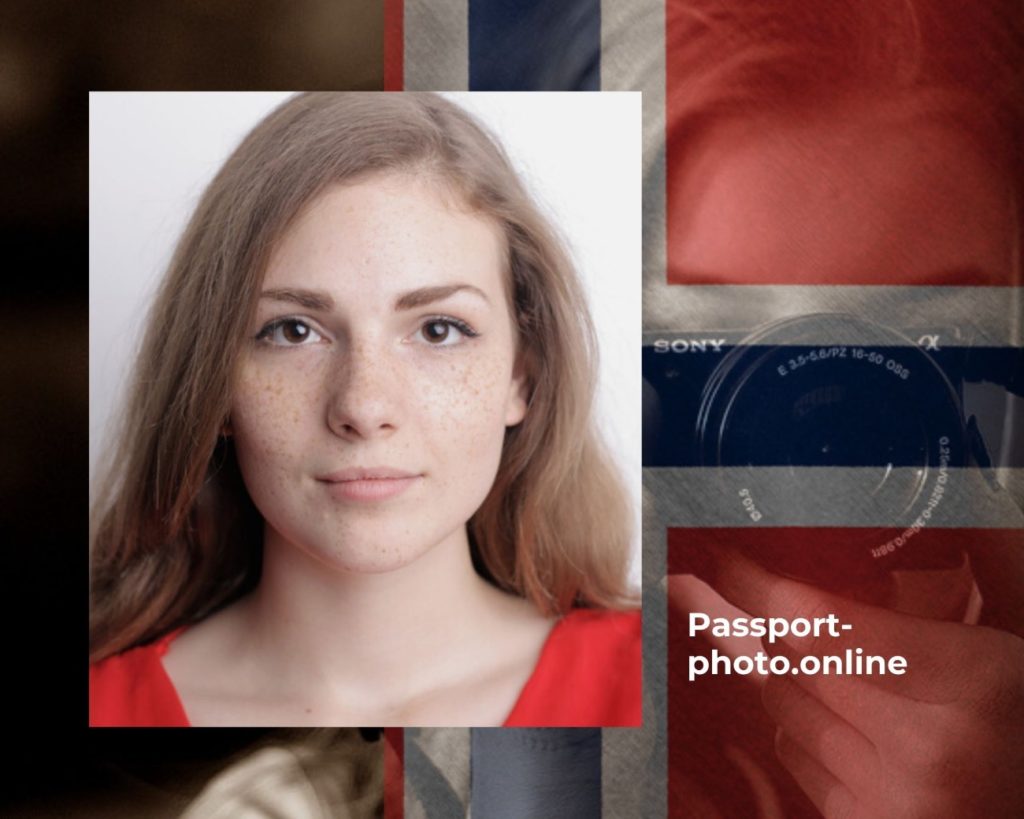 Norway Visa Photo
Any of the Norwegian visas require providing a photograph which is part of the visa application. Gathering documents might be time-consuming and complicated. To make the process easier and faster, use the Passport Photo Online service!
The Norway visa photo has specific requirements regarding the dimensions, background color, quality and more. Check the Norwegian visa photo specifications to know among others how to pose, what to wear, what is the photo size and what facial expression to keep, etc.
This is why we recommend using our online photo tool! It works like a photo booth but available digitally! The traditional photo booths might take too much time and seem more difficult compared to the option which allows you to take a photo without leaving your house. What can be easier?!
All you have to do is just take a photo according to Norway visa photo guidelines and upload it to our service where the photo editor, available on the website or in the mobile app, will do the rest!
It crops your picture and adjusts to the required size by Norwegian authorities. It also works as a background removal and photo validator which confirms whether the image meets official Norwegian visa photo criteria or not. After all this, you can download the photo in digital format, ready to print in any nearby printing shops or if you prefer you can order photos to your home!
Passport Photo Online gives you a 100% guarantee of acceptance because even if the photo will be rejected (which happens very rarely), you will receive your money back and the possibility of taking another photo for free.
RELATED READING: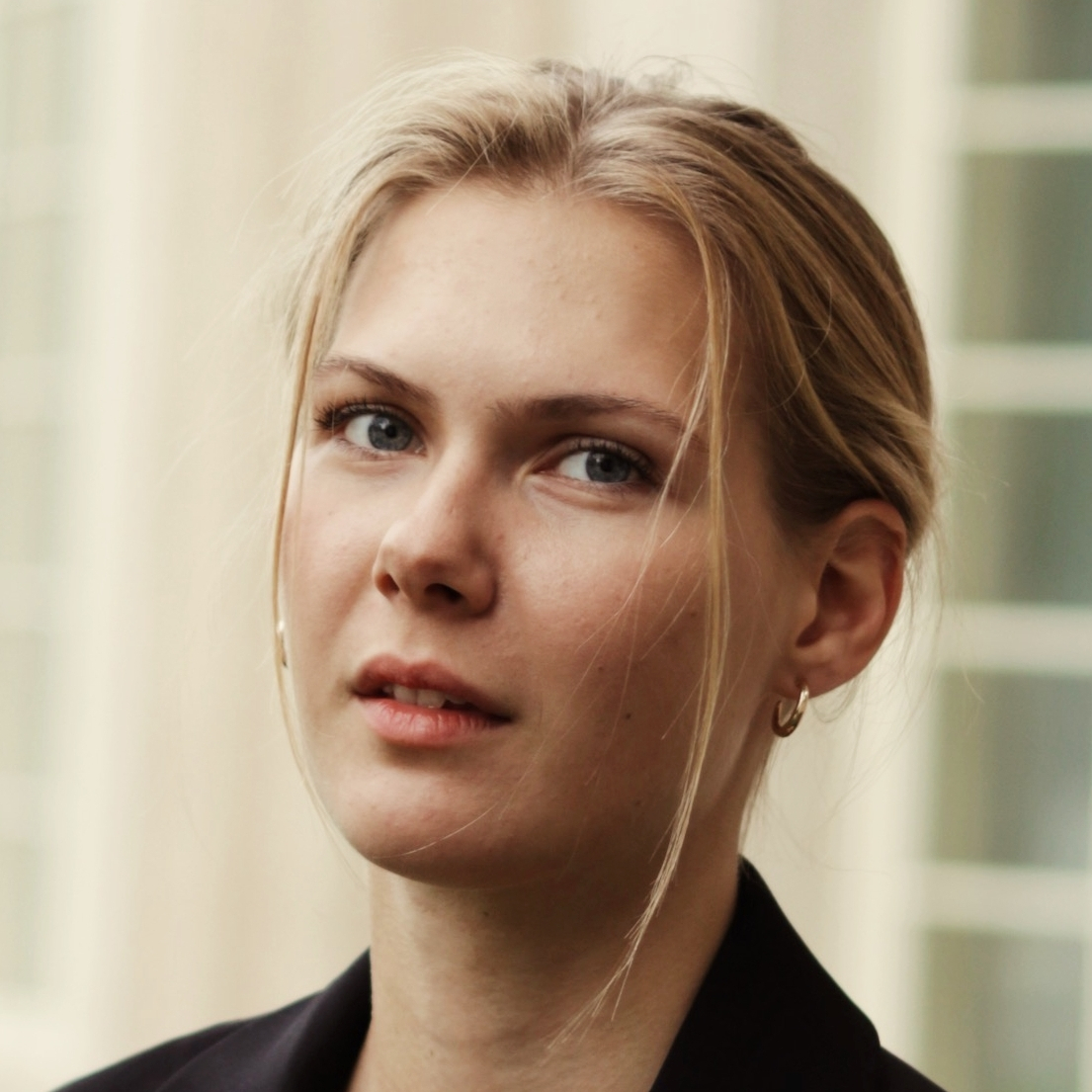 Justyna studied journalism and social communications with social media and ePR specialisation at the University of Lower Silesia which is no. 1 private tertiary institution in Lower Silesia. She successfully completed her internship in BANG Media International (London, UK). Her first role she took was a journalist of the culture, sport and fashion department at DlaStudenta.pl, and now Justyna is a copywriter for Photo AiD being responsible for creating content such as blog posts, landing pages, press notes and press releases in Polish and English languages. Being an athlete for 8 years, she is also interested in literature. Her favourite authors are Milan Kundera and J. Borszewicz, T. Różewicz, H. Poświatowska, M. Pawlikowska-Jasnorzewska, M. Hillar poets. She likes film photography and vintage style. Justyna would like to achieve even better knowledge on how to create content regardless where her articles or posts are going to be published.