Regardless of your country of origin or official residence, the authorities always require a passport photo when issuing or renewing a passport document, which will accompany the other documents required for the passport application. This photo must meet specific requirements, as each government establishes specific guidelines for its passport photo. Therefore, it is fundamental to know who takes passport photos in the US and avoid low-quality services.
Incorrect pictures are one factor for a delayed passport application. You should know that your passport photo must be of high quality, so it doesn't get easily rejected by the authorities who deem your passport photo unsuitable to meet the established requirements.
This is why we recommend you choose wisely where to take your picture. This article will provide you with plenty of options on where to get your passport-size picture taken.
Read to find the answer to many of your questions as well, such as whether it is more recommendable to take your passport photo in a place you are used to or online.
Where to get US passport photos
We have many options available these days to obtain a passport photo, though it may be hard to find a photo studio or photo booth near us sometimes, as we may live far from the city, and that's where they're usually located.
Moreover, if you are abroad and you lost your passport or had it stolen, it may be troubling to find a place where to take a passport photo for your new application, as the local photo services may not be aware of the official requirements. That is why you may want to order printed pictures online.
Fortunately, there are alternative options that can be very useful. Below we will tell you about the different options you have when choosing a place to take your passport photo as well as which is the cheapest way to get a passport photo or how to get the best quality one.
Check out our other articles for more passport photo guidance:
Traditional photo booths
Though this option offers good-quality service and the prices aren't high at all, there are some downsides associated with it. For example, I personally find it very inconvenient to have a limited number of shots.
When you enter a photo booth you might feel under pressure, because this photo will be with you for a long time. It is for that very reason that we want to look our best. But the truth is that few are the privileged ones who get it right the first or second time.
The following scenario may have happened to you too: you took your photos in a photo booth and were given a choice between three shots that you didn't like any of. But you can avoid this type of disadvantage by using an alternative service.
Professional photo studios
By using the services of a photographic studio, we're assured that the quality of the photo is optimal. This is why their prices are usually higher. Even so, we will have the pleasure of receiving the opinion and experience of an expert. He or she knows better than anyone the instructions to take the perfect passport photo.
Still, many of us feel intimidated when it comes to taking our photo, especially if the photographers are insistent on taking the photo their way. I certainly find it a better option to take the picture in a more intimate setting where I feel more comfortable. Besides, I'll be able to choose the shot I like the most.
It often happens that when we go to a photo studio we pay for a picture that is more to the photographer's taste than our own.
Photo centers
In some countries such as the United States or the UK, passport photos can be taken at the supermarket, pharmacy or another kind of store, though these tend to be crowded. Photo centers are easily found all over the country, which makes the task easier. In fact, this is the most common option in some countries, as people take advantage of the fact that they are out shopping and stop to take their photo without wasting any more time.
It's like a 2 for 1, since you don't have to go anywhere specifically to get your photo. Photo centers can be found at Walgreens, Costco, Staples, CVS pharmacies or London Drugs pharmacies, among others. Nevertheless, you can find cheaper places to get US passport photos printed. Moreover, they are not especially recommended in times of the pandemic. Avoid unnecessary risks and safely get your passport photo from home.
Online passport photo tool
I guess some of you already know about this trend. Others, instead, are about to learn something that will change the way they get passport photos forever. Now, you can take a passport photo from home, by using the appropriate online passport photo creator.
This option allows us to save time and money (up to 10 euros!). Furthermore, you can take as many photos as you desire and then upload your favorite one to the photo editor.
Anyway, it must be noted that there are tons of online photo tools these days, so internet users need to know how to pick the right one, as not every single one offers good quality photos and your photo may be rejected once you attach it to your passport application. Check the best online photo tools review and learn the pros and cons of every single online photo editor available on the market.
Post office
Another option is to obtain your passport photo at the nearest post office, although not all of them offer photo services. You can, in fact, get your passport photo and submit your passport application at the same time. There are over 7,000 Passport offices in the US, so you may be able to find one close to home.
Please note that it is necessary to schedule an appointment online before going to get your photo and submitting your documents. Although you will have to wait a while to be attended to, as these offices are usually overcrowded. The price to get your USPS passport photo is $15, which I consider excessive considering the money you can save by using the right online passport photo tool.
Photo editors – Gimp and Photoshop
Many people decide to edit their passport photos on their own, although it can be risky as this can get your passport photo rejected. Programs like Gimp or Photoshop allow you to edit photos, adapt their measurements and even erase the photo background and turn it into a plain white background. However, this requires a lot of practice and expertise.
Unless you have advanced knowledge in photo editing tools, we may recommend you to forget about this option. Also, unlike an online passport photo tool, you will get no additional verification, or guarantee of acceptance.
Passport Photo Online – your service of confidence
If you are thinking about taking a passport photo in an easy, fast and comfortable way, there is no better service than Passport Photo Online. This service offers a full guarantee that your photo will be accepted. In the rare case that your photo is rejected, you will receive back double the money you paid.
Our tool is AI-enabled, capable of detecting the slightest errors and guaranteeing the acceptance of your photo. The background of your photo will be erased and then converted into the plain white background required for your picture. Of course, your photo will be adjusted to the measurements required by the government.
Passport Photo Online is very easy to use and is available as a website or app from Google Play and App Store. You can take as many photos as you want and upload the one you like the most. The online photo editor will start adapting the necessary changes to transform your photo into the ideal passport picture.
Once ready, you can download your photo in digital format for only $6.95 or have two photos in paper form sent to your home for just $3. extra.
Who takes passport photos – wrap up
If you are looking for the best place to get your US passport photo, we recommend using an online passport photo tool, as you can save up to $10 while getting the photos in minutes without leaving your home.
Make sure that the online photo tool you go for offers a home delivery service if you want to make it as easy as possible, although you can always get your photo in digital format.
Other places to get your passport photo are traditional photo booths, where you get a limited number of shots, professional photographic studios, or photo centers though keep in mind that they tend to be crowded, USPS centers (remember to book in advance), or photo editors like Gimp or Photoshop if you have enough expertise to take the pictures yourself.
FAQs
What is the cheapest place to get a US passport photo printed?
If you are looking for the cheapest place to get a US passport photo, I would highly recommend you to opt for an online photo editor. Though make sure you choose properly, as some online photo tools might offer bad-quality photos. Some of our recommendations are IDPhoto4You, ePassportPhoto, or Passport Photo Online, through which you can save up to $10.
Can I get passport photos in paper form by using an online photo tool?
Yes, you simply need to choose a tool that offers a shipping service, though most of them do not. If you would like to get your passport pictures at home fast and save some money, try Passport Photo Online.
Where can I find passport pictures near me?
Many places offer passport photos, but only some offer reasonable prices. These locations include pharmacies, retail stores, photo centers and post offices, even though you can always take your photo from home in minutes with PPO and wait till the postman rings your doorbell!
Sources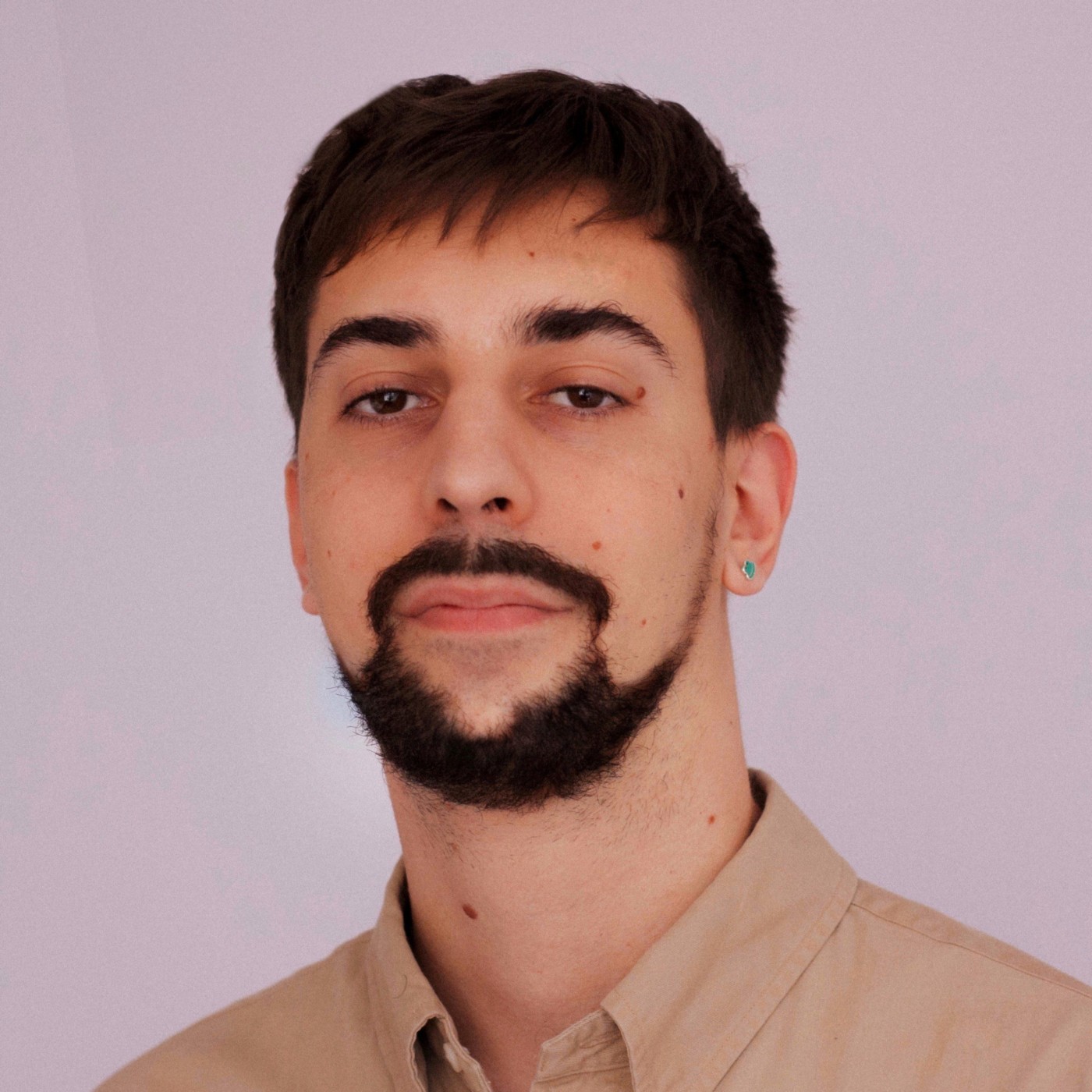 Alejandro Martín Gallardo, has a deep understanding of biometric photography. He uses his storytelling and copywriting skills to create content that breaks down the process of taking biometric photos for identity documents into digestible bits. Alejandro's love for travel has made him realize the value of accurate biometric photos in facilitating smooth journeys.