An EEA Permanent Residence (PR) card is a UK residency permit, that permits non-EEA citizens to settle in the UK. There is only one condition, an applicant must fulfil the requirement of living 5 continuous years as a family member of EEA or Swiss citizen that has already been granted permanent residency.
Do EU citizens need an EEA Permanent Residence Card?
In regards to EU citizens, they do not need to acquire the EEA PR card, as the card is only intended for non-EEA family members of EEA individuals. EEA individuals who are living in the UK may be granted an EEA registration certificate instead. This certificate was designed to avoid any problems with re-entry into the country, with proving eligibility to work, and confirming that they are entitled to benefits.
However, as of January 2021, due to Brexit all EU individuals and their non-EEA family members will be forbidden to stay in the UK if an application for pre-settled or settled status is not made using the EU Settlement Scheme.
Qualification Process for an EEA Permanent Residence Card?
To qualify for such a card, applicants must remain in Great Britain for five continuous years and be a family member to an EEA national who is a qualified person or has permanent residency status, and EEA citizen who holds the right of residence, or British national qualifying as Surinder Singh case. A Surinder Singh route is what's known as an EEA residence permit for UK citizens who lived in an EEA country and want to come back into the UK with their family members from any non-EEA country who they lived in an EEA state.
Second qualification option is where people can obtain their card faster than five years if they had a sponsor that was working or self-employed but they sadly passed away, reached retirement age, or became permanently disabled. This qualification rule also applies if the sponsor decided to leave the UK in order to be employed in another EEA state, but remain a resident in the UK.
Note: condition of living 5 continuous years in the UK will only be fulfilled if a person remains in the country and has not left the UK for more than six months in one calendar year.
Related posts:
UK EEA PR Card Application Requirements
Here are few standard requirements that are needed in order to apply for an EEA PR card:
A completed EEA PR application form
Proof of identity and nationality (Valid passport, sponsors valid passport /EEA national ID card
Two passport-sized photos (in colour, of both applicant and the sponsor)
A statement confirming a relationship with the sponsor.
There are many options to choose from when deciding on where to get a passport photo. Due to a wide range of options, it wasn't a surprise that this kind of service has moved online. Now individuals are able to take their passport photo at home, using their mobile device, and edit the photo by using photo apps or web services for official documents. Such a service is also Passport Photo Online where all you have to do is take a picture and upload it. The rest will be taken care of by Artificial Intelligence.
In relation to specific cases, there are the documents that need to be additionally provided:
| | |
| --- | --- |
| This applies if: | Required Additional Documents |
| applicant is the sponsor's spouse or civil partner | marriage – civil partnership certificate |
| applicant is sponsor's child | birth certificate / adoption certificate |
| sponsor is the applicant's grandparent | birth/adoption certificate along with parent's birth certificates |
| applicant is the sponsor's parent | certificate of birth or adoption of sponsor |
| applicant is sponsor's grandparent | certificate of birth or adoption of the sponsor's parent, along with a certificate of birth or adoption of the grandchild |
| applicant is the sponsor's sibling | certificate of birth or adoption, certificate of birth or adoption of EEA sibling |
| applicant is sponsors uncle/aunt | certificate of birth and adoption, certificate of birth and adoption of a parent of EEA nephew/niece, certificate of birth or adoption of EEA nephew and niece |
| applicant is the sponsor's first cousin | Certificate of birth/adoption for the applicant and parents through which the relationship with EEA citizens exists. Certificate of birth of the parent of the EEA cousin and parent of the EEA cousin. |
| applicant is sponsor's nephew/niece | Certificate of birth from the applicant and parent through which a relationship with sponsor exists. Certificate of birth of EEA aunt or uncle |
| applicant is sponsor's family relative | Marriage/civil partnership certificate which ties the sponsor and their spouse/civil partner who is applicants relative |
| If the applicant is in a long-lasting relationship with the sponsor | Evidence confirming that individuals live in the same household for at least 5 years. This may include utility/water/wifi/phone bills, council tax, bank statements, rental contracts, HMRC employment history, any official NHS letters, loan contracts etc. Along with evidence of joint custody rights (if a couple has kids). This involves birth certificates, parental orders, residency orders etc. |
| if sponsor dies | Deaths certificate |
If any trips were outside of the UK, exceeding the period of 6 months (within a year) then these documents are also needed: residence card, registration certificate, biometric residence permit, police report about lost/stolen document, previous travel documents etc.
Application Process for EEA PR Card
As mentioned beforehand, the application can be done online and in paper format. Applications must be submitted with supporting documents which were also mentioned above. Along with that, applicants are demanded to hand in biometric information that involves fingerprints and digital photo that can be completed at the UK post office at a fee of £19.20. This will be asked for, as the Home Office tends to send a biometric enrollment letter via post, after submission of application. Letter provides instructions on where to supply the biometric information documents.
The application fee is equal to £65 for the candidate. The same fee applies to every additional family member that is added to the applicant's EEA PR application. Fees can be only paid in the following methods: postal order, credit or debit card, cheque, or bankers draft.
Once a fee is paid, the candidate must wait for the decision, which will be sent via letter. If the decision comes back as approved, the card will be sent to a personal address within 10 working dates from receiving the decision letter. If the application is for some reason denied then an explanation letter will be sent via post. Letter will also include information about the eligibility guide and what needs to be done for the application to be approved.
EEA PR card doesn't arrive within 10 working days?
In a case where the card doesn't arrive within ten working days, then an email must be sent to:[email protected] Email should include personal details (name, date of birth, contact details), passport number, along with application reference number. This will help the home office identify the claim quicker. In contrast, if the card did come in time but it contains incorrect personal details, then an email to the same email address mentioned above should be sent. This must be done within 10 days of receiving the card. The same information should be written in the email (as if the card didn't arrive) with the card reference number included.
EEA PR Card was Lost or Stolen
If an EEA PR card was either lost or stolen, then a person is required to send an email to Home Office:
Email should contain personal information, card's reference number, and police case reference number which include detailed information about a card being lost or stolen. Reapplication for a new card has to be done in this scenario. Furthermore, if a card was lost or stolen outside of the UK then the application for EEA family permit has to be done first. Then, once entered the country, reapplication for an EEA PR card has to be made.
Validity of Passport with EEA PR
In a situation where a passport expires, but the EEA PR card is still valid, it automatically expires as well. Applicants will then have to reapply for a new EEA PR card when getting a new passport. If Home Office needs to be contacted regarding any issue, a letter may be sent to the following address:
Freepost RRYX-GLYU-GXHZ, Returns Unit
PO Box 163
Bristol
BS20 1AB
Reasons for EEA PR Application Refusal
Common reasons for application rejection due to the following:
the applicant has failed to provide a valid passport
the applicant has not provided details of long absences (that exceed 6 month period) outside of the UK
Inadequate supporting documents were provided
whilst filling out the application form person forgot to sign it
the wrong fee was paid
Sources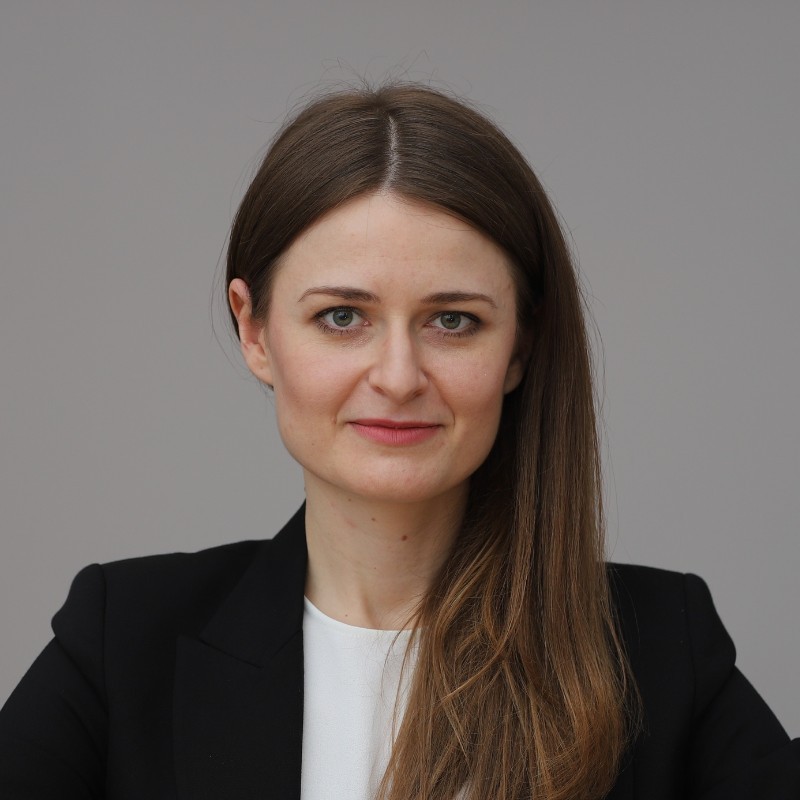 Karolina's passion for law, technology and photography led her to PhotoAiD S.A., where for the past 3 years she has been an expert in the implementation of passport photo compliance procedures in +80 countries around the world.