EEA Residence Card allows foreigners residing in a European country to benefit from as many advantages as any other person having born in a European Economic Area member country.
Thanks to the EEA Residence Card, citizens can enjoy:
Mutual recognition of professional qualifications.
Freedom of travel across EEA member countries.
Eligibility to work in EEA countries.
Access to public funds and services.
Opportunity to create a business.
Social security benefits.
Studies in EEA countries' academic institutions.
Facility to move into a new EEA country.
The EEA Residence Card is valid for 5 years. Be aware that after this period you can be eligible to obtain a permanent residence card in case you have lived in the same EEA country continuously.
EEA Residence Card is the perfect solution for those willing to benefit from many more advantages than those provided by a national residence permit.
Nevertheless, we may inform you that the EEA residence card is not valid any more in the UK from the beginning of 2021 due to Brexit.
In this article you will see:
Can I Apply for an EEA Residence Card?
You can only apply for an EEA residence card:
In the case of Retained Rights of Residence or Surinder Singh.
Non-EEA direct family members of a European citizen, either a qualified person or a European permanent resident. This also includes the spouse, civil partner, or his/her child, grandchild, parent, or grandparent.
Non-EEA extended family members of a European citizen, including your long-lasting unmarried partner and his/her relatives. Though you must be aware that non-EEA extended family members applying for an EEA residence card must have either been living with you before coming to Europe, be currently living with you, have been your dependent, be your dependent now, or need personal care from you or your partner due to medical reasons.
Related posts:
EEA Residence Card – Application Process
The application process may vary depending on the country where we are applying for an EEA residence card, so we would recommend you to take a look at the provided information by your national authorities.
Anyway, we guarantee that you will have to follow the following steps in most cases:
Collect the different documentation you need to submit before applying for an EEA residence card. This will make things easier for us. Make sure you complete this step in advance as it may take some months to obtain some of the documents. We will inform you about the required documentation later.
Download the application form to apply for an EEA residence card.
Complete the form. In case you are applying simultaneously with a qualified person, you can complete the process online along with him or her.
Address the form and the application documents to the corresponding country's Home Office by post.
EEA Residence Card – Required Documentation
Before applying for an EEA residence card, make sure you gather the different documents. You must submit the necessary documentation if you would like your application to be eligible. Application forms without the required documentation attached will not be considered.
To apply for an EEA residence card you must submit:
Receipt confirming that the application fees have been paid (£65).
The applicants' and EEA national's valid passport.
Travel itinerary from the non-EEA country to the EEA country and vice versa, indicating the date of every single move, as well as the immigration history of the applicant.
Certificate of birth, marriage, or any other document proving the relationship between the applicant with the EEA national.
Proof of the sponsor's residence status (permanent right of residence, qualified person, etc.) or, in some cases, the applicant's residence status (retained right of residence, Surinder Singh).
In the case of Surinder Singh applications, it is needed to demonstrate that the EEA national and the applicant have lived together in an EEA country. Any evidence such as a renting contract must be submitted.
EEA residence card application form. In the case of direct family members, make sure you complete the corresponding form, which is not the same. You will need to complete the EEA (FM) form. On the other hand, extended family members should complete the EEA (EFM) form.
Proof of integration in Europe, such as a European language certificate.
Two photos of the applicant and one photo of the sponsor taken under EEA guidelines. Make sure these are taken in the last few months.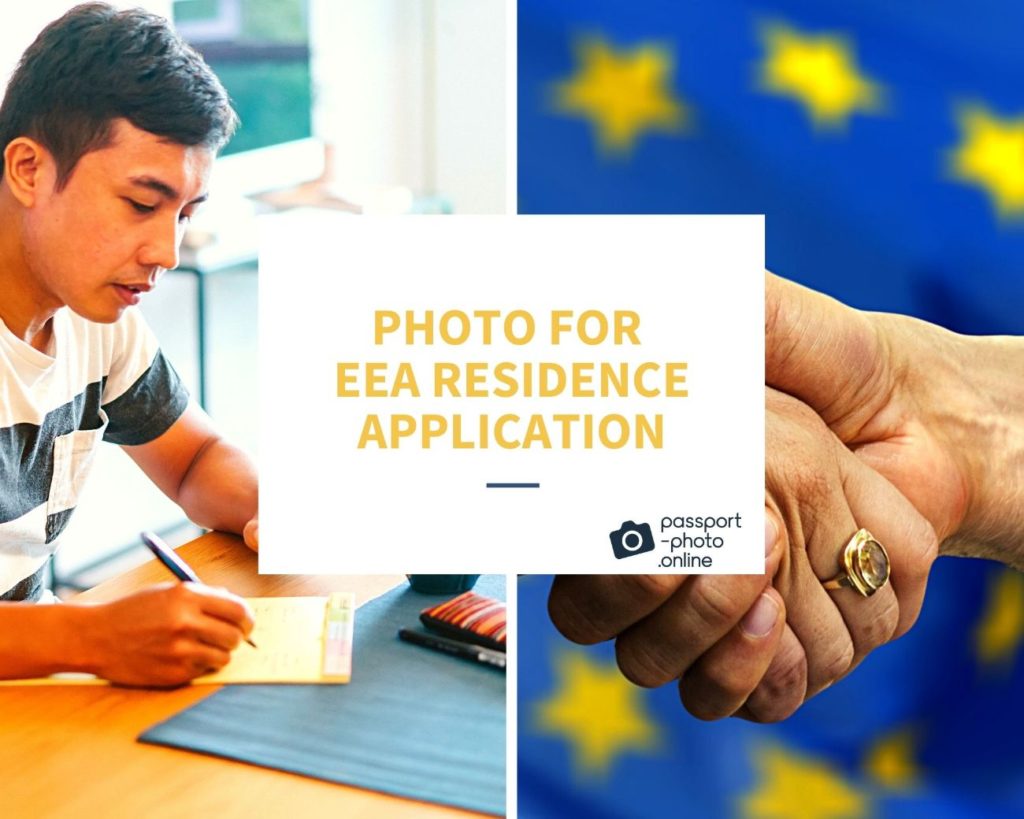 If you would like to take your photos from home, in a few seconds, and at an unbeatable price, we recommend you to use Passport Photo Online. Our online photo tool will make sure your photo complies with the different requirements, such as size, dimensions, quality, contrast, etc. Take your photo anywhere, we will correct the photo background so it looks like you attended a professional photo studio. Our service is 100% trustworthy, if your photo is not accepted, we will pay you back!
Take your photo for an EEA Residence Card application among many others. You have plenty of options: passport photo, id photo, driving license photo, visa photo, etc. Benefit from the ultimate photo hack and never waste your time and money again.
Sources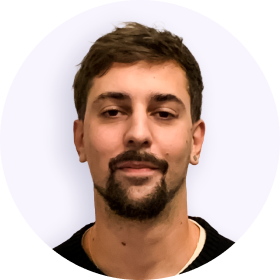 Alejandro is a writer with 5+ years of experience. He graduated in English philology and holds an MA in Multilingual and Intercultural Communication. In his spare time, he improves recipes, seeking to delight his tastebuds.