An ILR -Indefinite Leave to Remain is what's known as UK Settlement Visa. Settlement Visa allows its holder to remain in the UK and be granted an immigration status when special requirements are met. Main requirement for ILR is to live in the UK for a fixed period of time and show commitment made to the country. Hence, ILR allows people to settle in the UK and live in the country without any time limit.
In this article you will see:
Eligibility for Indefinite Leave to Remain (ILR)
In terms of granting ILR, the responsibility lies in the home office that grants this type of settlement. However, before applying for Indefinite Leave to Remain status, candidates must fulfil special criteria. As mentioned before, an essential factor when applying for ILR is that a person has legally lived in the UK for a fixed amount of time. The following categories are qualified for ILR application:
| | |
| --- | --- |
| Category | How long person has been living in the UK |
| Spouses under a marriage visa | 5 years (visa was granted after the 9th of July 2012) |
| Ancestry visa holders | 5 years |
| Work permit holders | 5 years |
| Holders of any type of UK visa | 10 years |
| Investors | Continuous 5 years |
| Writers, Composers or Artists | Continuous 5 years |
| Retired persons of independent means | Continuous 5 years |
| European Citizens (Valid until 30th June 2021 due to Brexit procedures). | Continuous 5 years |
What's meant by continuous years of living is where individuals spend a continuous period in the UK without travelling abroad (except short term holidays that last up to 180 days a year). Years are calculated from a person's entry into the country or the day a visa was issued. It then counts all the years a person has lived in the UK which adds up to the qualification and eligibility for ILR.
The only time a person may be able to be absent for over 180 days (and be still qualified for ILR) is when a person couldn't return due to serious illness, natural disaster, birth or death of a family member or conflict. Supporting documents such as medical certificate, birth/death certificate or statement confirming postponement of travel need to be provided.
Going abroad and need a visa? Check out our other articles for more guidance:
Applicants Who are Ineligible for ILR
In some cases, people are ineligible for an ILR, even though they are in categories that are marked as eligible. Reasons for not being eligible to settle in the UK include: the applicant has not spent continuous five years in the UK, applicant has not paid taxes, application was submitted too early and qualifying period was not fulfilled, applicant failed to provide required documents, applicant has illegal immigration history or any criminal convictions.
Application Steps for ILR
Application for ILR must be made before the current visa expires. It is advised that an application for ILR should be made 28 days before the qualifying period ends, as rejection is possible (and a fee will be kept) if a person applies earlier than the advised period. To apply for ILR two forms can be completed: SET(M) or SET O. The type of the form chosen by the candidates depends on the type of visa they are currently on, for the past years. For forms to be accepted, applicants must use a black ink pen and write in capital letters, to avoid refusal. All sections, including personal history, have to be completed.
For SET (M) Application, along with the completed application, these documents will also have to be provided: passport photos (2 copies) of the applicant, their partner and child with names written at the back of the photo. Photos should be in colour, have plain white background and measure 45×35 mm in size. In regards to taking the picture, people may use photo booths, professional studio services, but also online photo services designed to take pictures at home. Moreover, passport photocopies (first and last page presenting details) and any pages that include visa stamps need to be provided. Certificate of knowledge of English language and some proof confirming knowledge of life in the UK.
Applying to settle in the UK in different immigration categories – means a person has to use a SET (O) application form. The form has to be used in one of the following immigration classifications: PBS dependant, work permit holder (or its dependant), employment not requiring a work permit, skilled migrant, self-employed lawyer, businessperson, innovator/investor, artist (composer, writer), Tier 1 investor or entrepreneur migrant, tier 2 migrant, UK ancestry, or bereaved partner.
Applying as a partner of someone who is already settled in the UK is different. For this specific application, a SET (M) form needs to be completed. Minors may be also added to the application as dependents. It is essential that an applicant has lived in the UK under a spouse/civil partner visa for a minimum of 5 years before applying for ILR. For SET (M) application, required documents are two passport photos with a name written at the back, a photo of the partner with their name written at the back, and two passport photos of any minors that are added to the application. Along with that passport photocopies, knowledge of language certificate, translations of documents (if not in English or Welsh), and knowledge of life in the UK should be provided.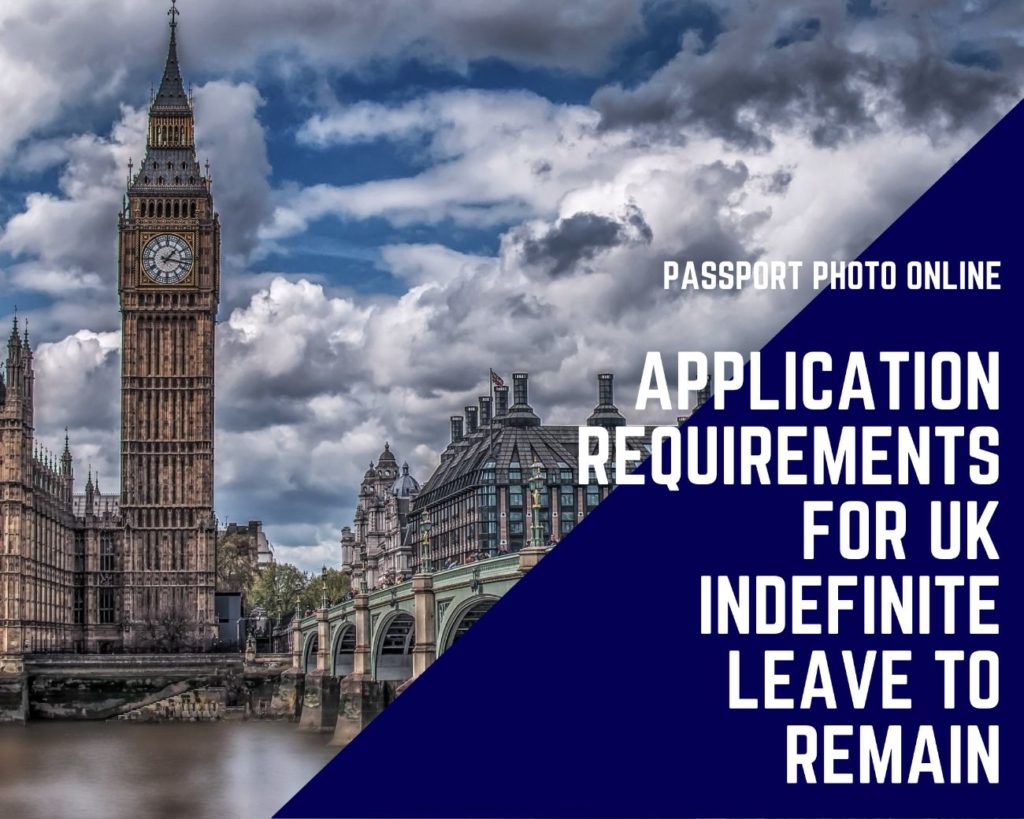 Additional Application Requirements
Financial requirements – applicant must be able to provide relevant financial documentation confirming that the required amount of £18,600 is earned. Income accounted into this figure includes UK salary, income from sponsor, state or private pension, savings (in cash) that are over £16,000.
Knowledge of English language requirement – candidates must be able to provide proof that they know the English language as without it, the ILR will not be granted. Evidence documents include a letter or academic qualification that was done in English (must be recognized by UK NARIC) as a counterpart to a degree. Another proof is the approved English language test – passing grade must be at least a CEFR level B1 in listening and speaking. Countries that are exempted from this requirement are English speaking countries such as Antigua and Barbuda, Australia, the Bahamas, Barbados, Belize, Canada, Dominica, Grenada, Guyana, Jamaica, New Zealand, St Kitts and Nevis, St Lucia, St Vincent and the Grenadines, Trinidad and Tobago, USA.
The exemption also applies to individuals in these categories: children under the age of 16, applicants over the age of 65, and applicants who have physical or medical conditions.
Test of knowledge of life in the UK – this is a short, mandatory test that should be booked online at the nearest test centre. The fee for this test is £50. You will be asked 24 questions about British customs and traditions, and 45 minutes are allocated for the whole test. The official handbook for the test of knowledge of life in the UK should be studied before the test. Applicants must ensure that the centre that is closest to their home is chosen, as sometimes a person is rejected at the centre if it's not close to their home. For booking purposes, email, ID and debit/credit card is required. People who are exempted from this are those who are under the age of 18, over the age of 65, those that completed the exam before, or the ones that have long term physical or mental condition.
Application for Settlement in UK Under Refugee or Humanitarian Protection
It is also a possibility for settlement to be granted if a person has a residence permit as a refugee or a person with humanitarian protection. Partners, minors, along with dependents, are permitted to be added to candidates' applications. No fee applies in this circumstance. The qualification period is also five years of living in the UK, and the application form is SET (protection Route). Applicants will need to provide biometric information.
UK Long Residence Application
Permanent residence card in the UK is granted after 10 years of legal residence, under any UK Visa (student, work etc). This 10-year residence is known as long residence and it allows a person to apply for ILR. This is only granted if general requirements are met, and the person has been in the UK legally for 10 years. The 10-year qualifying period starts on the day when a person arrives in the UK, or when permitted to stay in the UK was granted. The permanent residence card fee is equal to £2,389.
Employment Rights of ILR Holders
Individuals who hold ILR have the same rights to work as British citizens. A person that is employed in the UK under ILR has rights to maternity allowance and leave, paternity leave, right to health and safety protection at work, along with health insurance and other work-related rights.
Sources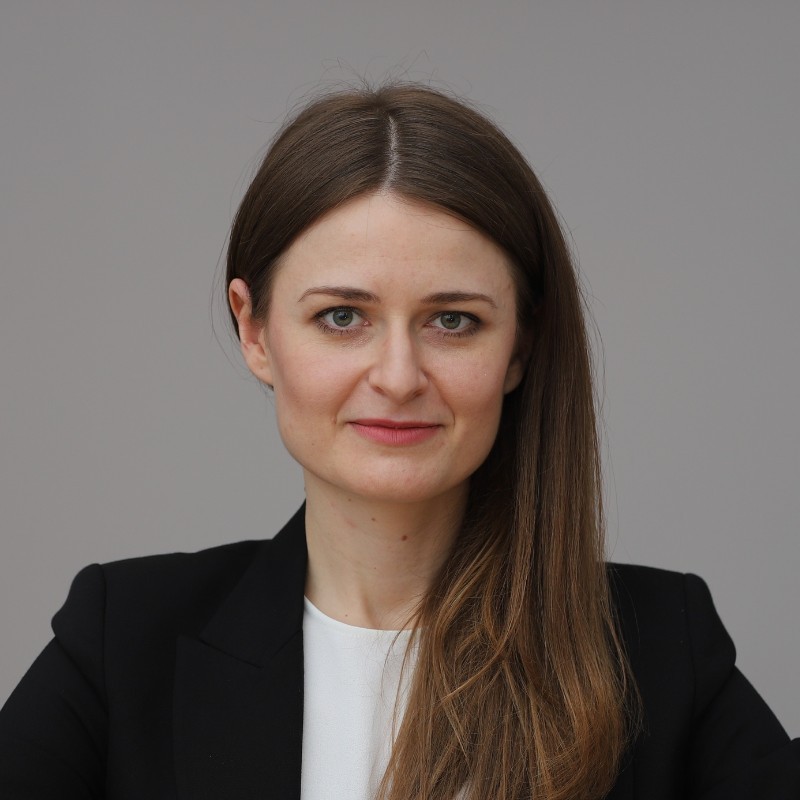 Karolina's passion for law, technology and photography led her to PhotoAiD S.A., where for the past 3 years she has been an expert in the implementation of passport photo compliance procedures in +80 countries around the world.