Let's be honest, at some point in our lives, we've all fancied going on a cruise. Relaxing on the deck of a luxurious cruise ship, with the beauty of the open ocean stretching out for miles in every direction, is very appealing. Here's an important question, though, are no passport cruises from the UK available? You wouldn't go on a plane trip without a passport, but could cruises be different? Not all involve stops in other countries, so might you not need one? Read on, as Passport Photo Online answers this question.
In this article:
No passport cruises from the UK
When embarking on a cruise from the UK, no matter what cruise line they are travelling with, all UK citizens must have a full and valid passport before you embark. This applies even if they are going on a cruise with no shore excursions. UK voyages can vary in terms of their passport validity requirements, so it's crucial for all travellers to do their research in advance (and keep an eye on their passport's expiry date). It's a good idea to consult with a travel agent, who will be able to provide all the latest news, to make sure that travellers can check in without a hitch. It's important that, when planning a cruise, UK citizens ensure that their passports are in order. All UK ports will be running checks, so having a valid passport is essential for travelling.
Having a passport is particularly important when the cruise you've selected involves organised tours at the various stops on the journey. Without one, you probably won't be allowed on these trips, so all the more reason to get it right in advance.
Dreaming of your next vacation? Get in the mood by reading our other articles:
Domestic cruise without a passport in the UK
Ok, you might be asking, but what about UK domestic cruises? Surely, if a UK traveller is not actually leaving the UK, they won't require a passport, right? Unfortunately, even when UK citizens are only going on a cruise around the UK, the entry requirements state that they will still need a fully valid UK passport to be allowed on any of the cruise ships operating in local waters. Even closed loop cruises (cruises that begin and end in the same port, with no stops along the way) are not exempt, all travellers must carry their passports with them if they are to be allowed onto a cruise.
All cruise lines enforce this, so travellers have to make sure that everyone in their party keeps their passports valid when taking a cruise, to make sure the trip stays on track.
What about kids and their passports?
Children will not be exempt from these rules. No matter who they are, all UK citizens must carry a passport if they wish to go on a cruise, no matter how old they are. Children's passports have half the validity of an adult's passport, 5 (five) years validity compared to 10 (ten) years validity, which makes it even more important to keep an eye on the expiry dates, to make sure the child has a passport before the cruise departs.
Taking a cruise is smooth sailing with Passport Photo Online!
When getting your passport ready for a cruise holiday, you need to make sure to get a photo that fulfils all the passport requirements. If you want a quick, easy and flexible way to get the perfect UK passport photo, then use Passport Photo Online! Our advanced photo checker uses artificial intelligence to edit your photos to make sure they fit the government guidelines. We work hard, so our service can solve all the modern struggles of getting a passport photo taken:
Sometimes, a digital passport application is just so much easier, but it is hard to find a service that offers digital copies of passport photos. That's why we offer you a choice of a paper copy (should you want to get a paper passport application) or a digital copy, cropped to the right file size and dimensions, sent to your email address, ready to be uploaded directly to the online application form.
Finding a passport photo service near you can be tricky, that's why Passport Photo Online can be used wherever you are. It doesn't matter if you're on the beach, in the park, or even at work, as long as you have an internet connection, you'll always be able to use our services. You can even use our services from abroad, perfect for getting a UK passport photo in countries where the passport photo size requirements are different.
Taking a baby's passport photo presents its own unique challenges, however with Passport Photo Online, this process is far easier to handle. The background remover means you don't need to find a setting in the right colours to take your photo in front of, making the process a lot more flexible.
Every photo we work with also carries our money-back guarantee. If your passport application is rejected because of a passport photo we edited, then we'll repay you 200% of what you paid. Now that's a great deal.
We'll only charge you for the final picture, so you're welcome to make as many attempts as you need, it doesn't matter to us! Once you're photo's ready, simply attach it to your application, and you'll be ready to send it off!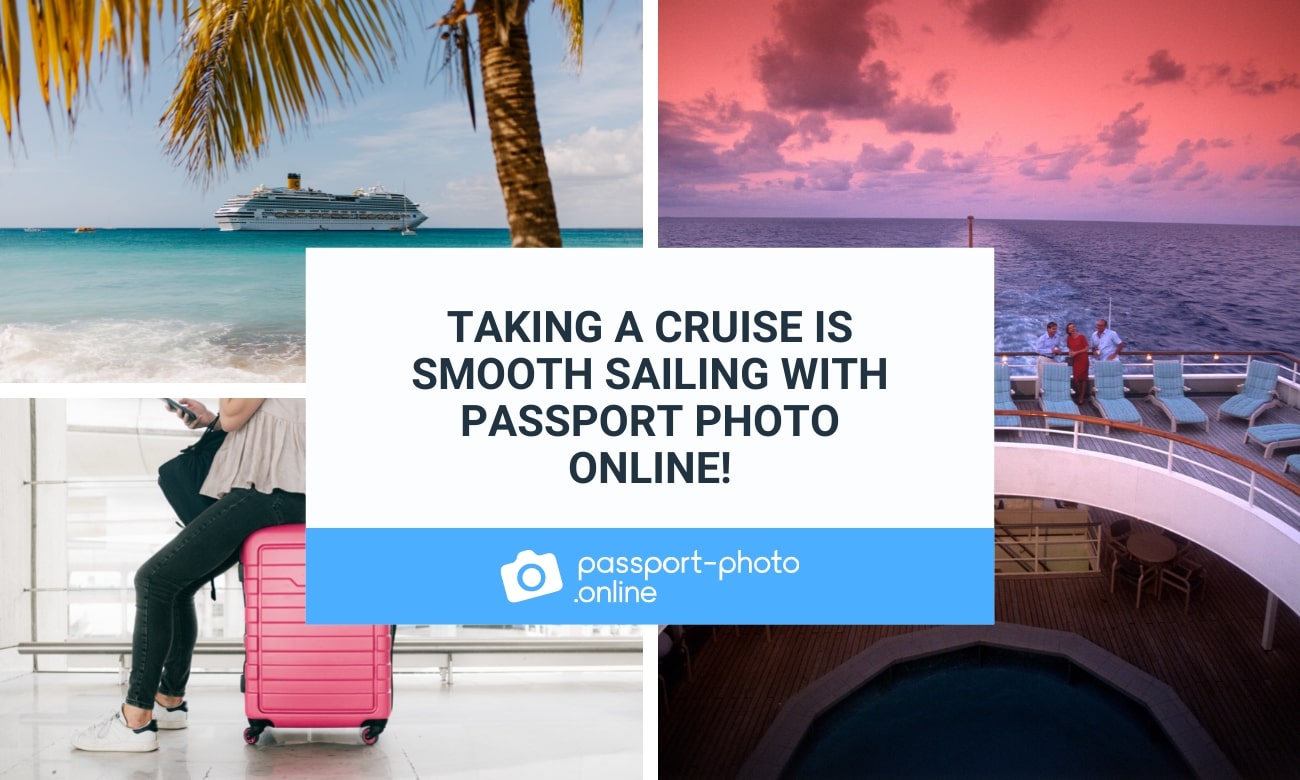 UK cruise no passport: summing up
Much like any other holiday, going on a cruise requires the correct documentation. Even if you're just going on a British Isles cruise, you will need to have a valid passport ready if you're going to travel.
If your cruise has shore excursions planned, you'll need one in order to be allowed on them. If you're in a hurry, Passport Photo Online can be a great help here, allowing you to get a perfect passport photo quickly and easily. Once your passport is ready, just make the booking, pay the cruise fare, make sure it's in your bag when you leave and relax. Soon, you'll be floating across the ocean, a tropical drink in your hand, enjoying the warm sun on your face. Sounds pretty good, doesn't it? ⚓️
No passport cruises UK: FAQ
Before you set sail on your next cruise holiday, we'll answer some of your questions about whether you need a passport for a cruise or not.
Do you need a passport to go on a cruise from the UK? 
Yes, all cruise lines have a valid passport as a requirement, so you will need to make sure yours is in order if you are to board the ship. Different cruises may require different periods of validity remaining on your passport, so make sure to check this in advance of travelling. Check with the cruise line website or your travel agent to make sure.
Do I need a passport for a UK cruise? 
Yes, even if you're only going on a cruise around the British Isles, you will still need to present a passport at the port before boarding the cruise ship. It doesn't matter if it's just a domestic cruise, or even if there are no shore excursions, you will always need a passport.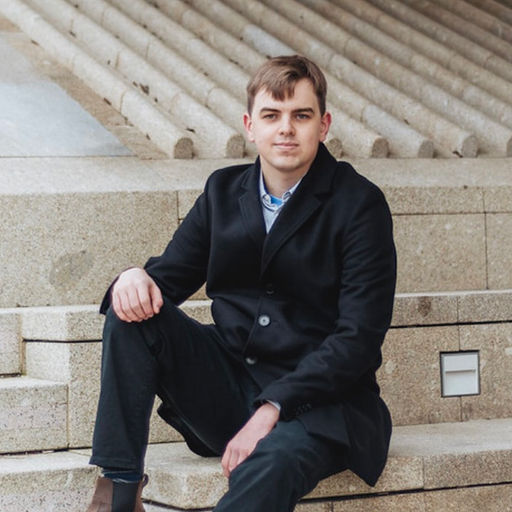 Having graduated with a History degree from the University of Birmingham, Sam has proven writing experience in biometric photography articles, marketing and events. Born in the UK, he has travelled extensively both nationally and internationally. In his spare time, he enjoys reading, cycling and skateboarding.