If you are a citizen of the United Kingdom, or if you plan on going there to visit the country, work, or study, you will at some point need one or several official UK documents, to prove your identity, your right to work, to drive or to stay in the country. The standard photo size for most UK documents is the UK passport photo size, which also applies to the UK driving license photo and UK visa photo, but it might differ depending on the document or the use you will make of it. Keep reading this article to learn more about the UK passport photo requirements and if or under what conditions it applies to other UK documents.
UK Passport photo format: the standard photo size for official documents in the United Kingdom
The most important British document is probably a UK Passport. It's an official document issued by the government to attest its holder's citizenship and identity since UK ID cards were scrapped in 2011. But it also is an essential travel document. The passport photo format is the most common for official photos in the UK.
It should be 35×45 mm high, and your head from the top of the face to the chin should be between 29mm and 34mm high. The photo must have been taken during the past month and not be a cut down version of another picture. Your full head and upper shoulder must be clearly visible, and the photo must not contain stains or writings. It should also not contain any other person or object. The background should be light-coloured, and you must contrast it. There should be no shadows, whether it is on you or the background. Make sure to have a plain expression, your mouth closed and your eyes open. It is a biometric photo that should be in colour.
If you are applying for a UK passport using a paper form, you should include two identical printed photos, and if you are applying online, you should link one digital photo.
There's plenty more advice where that came from, read on:
Other main documents for UK citizens and their photo requirements
If you are a citizen of the UK, chances are you might need one of the following documents at some point. For each of them, you can use a passport photo since the passport photo size is required most of the time. You will also learn that some of those documents do not have such strict requirements when it comes to photo format.
UK Driving License
A Driving License is a document that allows a person to drive, and it can also be used to prove one's identity. A UK Driving license allows its holder to drive in other countries such as EU countries, Switzerland, Lichtenstein or Iceland. The photo required for this type of document is also a passport photo, with all the requirements it has, but with the exception that most of the time, this photo should be submitted on a paper form and not digitally.
UK Student ID Card
For people enrolled in college, the Student ID Card is a card that proves their identity as a university student, and it can offer them discounts due to their status. Obviously, you can use a passport photo for this card, so you are sure that it corresponds to national norms. But sometimes, depending on universities, required formats can differ. You should read carefully the requirements of your university in that matter.
UK Shotgun/Firearm Certificate
For those who want to buy a shotgun or a firearm, a UK Shotgun/Firearm certificate will be needed. For this type of document, you will also need to provide a passport photo, because your face needs to be clearly recognizable and nothing should obscure your face.
UK Veteran Railway Card
Finally, any UK veteran can benefit from a Veteran Railway card, a card that offers them a discount on rail travel. You can use a passport photo, as there are no special requirements for the Veteran railway card photo. It can be in colour or black and white, your face must be clearly visible with no hair obscuring the oval of your head, and your face should fill 70% of the frame. The file of your photo must have a 300dpi resolution minimum.
Obviously, there are many more documents with a photo on them that an English person might use frequently but these are the essentials.
Main documents for foreigners visiting or living in the UK
If you want to travel, study, work or move to the UK, you might need one of the documents described below, and so you will obviously need an ID photo! Please note that this is a non-exhaustive list.
UK Visa
The first thing you might need is a Visa, a document that authorizes foreigners to enter, stay or remain in the UK. To know if you need to apply for a Visa, you can complete a checklist on the official UK government website. A UK Visa photograph has the exact same requirements as those of a passport photo.
UK BRP
For those who plan on staying for more than six months in the United Kingdom, who want to extend their visa to longer than 6 months, who applied to settle in the UK or to transfer their visa to a new passport, a Biometric Residence Permit (BRP) will be necessary. It is a document that can be used to attest your right to work or study in the UK as a foreigner or simply your identity. It's basically an ID Card for immigrants, as it contains your name, date and place of birth, a biometric photo and your fingerprints, your immigration status and conditions of stay and it also verifies your access to public funds. The photo should be the same size as the passport photo and it also has the same conditions for validation.
UK Student ID Card
Also, there are students that come from abroad, and they might end up getting a Student ID Card, which is a card that offers them discounts due to their status and they can use it to prove their identity. Like we discussed previously, the Student ID card photos might differ depending on the university but most of the time, you can use a passport type of photo.
Example of UK documents that do not require a photo
There are certain UK official documents for citizens that one can use to prove its identity that does not require a photograph, such as a UK Birth or Adoption certificate, a UK Marriage or Civil partnership certificate, a UK Global Health Insurance Card or European Health Insurance Card, a UK NHS Medical Card and many more.
Use Passport Photo Online to take a professional photo for any official UK document
There are different options to get a photo for a UK document – you can book a meeting with a professional photography studio, find a photo booth near your house (there are usually some in railway stations, post offices but also at Tesco, Asda, Morrisons, Jessops stores), go to a photo kiosk (like Costco, Snappy Snaps), and lastly, you could use a digital photo app.
Using a digital photo editor is probably the best option because it helps you save time and money! It is more convenient, you can take as many shots as you want, try out different clothes or hairstyles, just so you can choose the perfect photo in the end. This is a much safer way to operate during this pandemic: you do not need to get out of your house!
We recommend you use our tool Passport Photo Online, which is very simple to use: you will only have to take a picture of yourself following the instructions, to download it on our website and then our AI tool will take care of the rest, for example, it can change the background if it is not appropriate and crop the picture to the perfect size. It will also verify that the photo has all the requirements to be accepted by authorities, so we guarantee that your photo will be accepted.
Click here to learn more about the UK Driving License Photo
Click here to learn how to take your own photo for your British Passport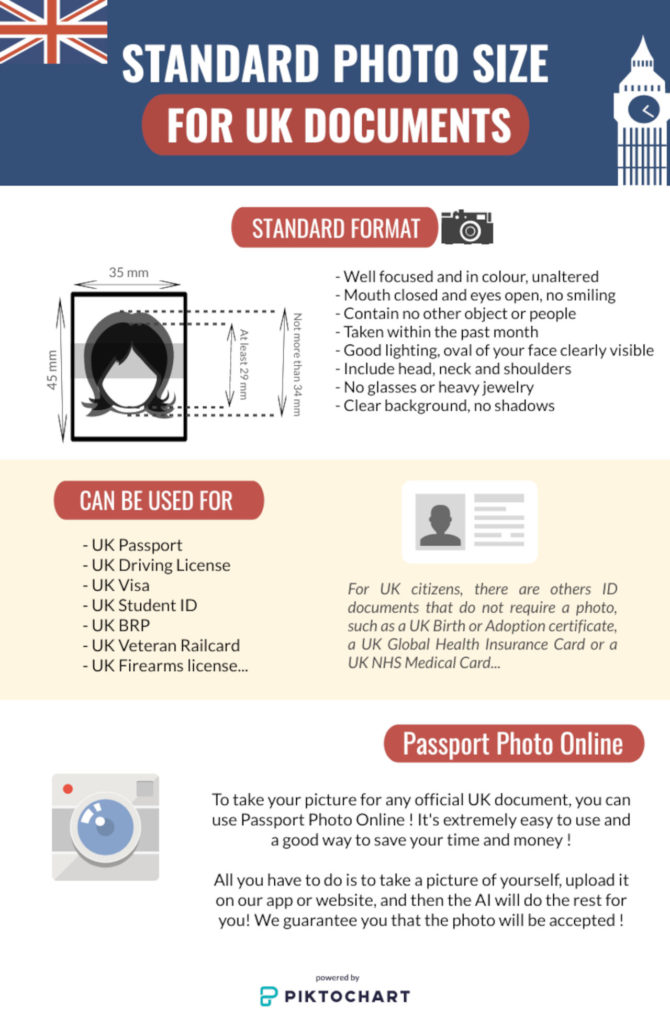 Sources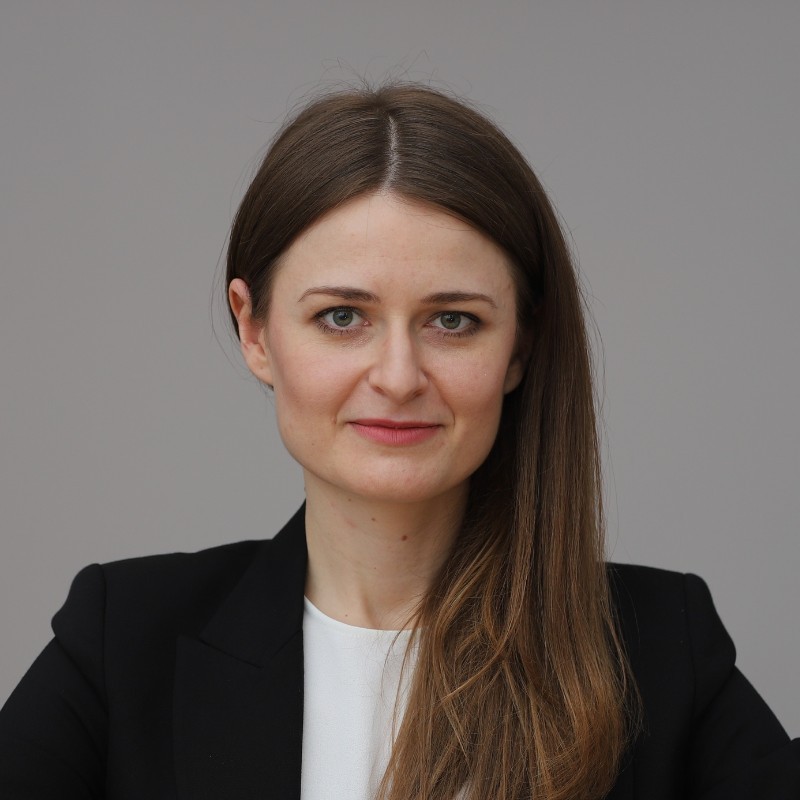 Karolina's passion for law, technology and photography led her to PhotoAiD S.A., where for the past 3 years she has been an expert in the implementation of passport photo compliance procedures in +80 countries around the world.