The Surinder Singh route allows family members (qualified as British citizens) to return to the UK after living in an EU member state (in accordance with EU free movement law). This permit is only available for British citizens who travelled to EEA state for the purpose of maintaining and strengthening their family life.
How Can a Sponsor Qualify for the Surinder Singh Route?
There is a possibility that a sponsor qualifies for Surinder Singh Route. A British family member is able to sponsor an applicant during their application for EEA Family Permit if their situation is as follows:
they hold British citizenship (before they returned to the UK from the EEA state) & they had to live with the applicant for a period of a minimum of 3 months
was qualified, or was exercising treaty rights in an EEA country. The sponsor must have been qualified or have a right to permanent residence in EEA state.
was integrated into an EEA country. This considers the time the sponsor has spent in EEA country. Their main residence must have been in that EEA country at the time.
was or currently is a qualified person also in the UK. This takes into consideration time spent by the sponsor in the UK since returning. This requirement, however, is not applicable if a person is applying for an EEA family permit (during the first 3 months since returning)
has impressive employment prospects, if a person is unemployed. A person must not be unemployed for longer than 6 months and must be seeking employment all that period
Eligibility Criteria for Surinder Singh
For an EEA residence permit under the Surinder Singh route, eligibility depends on the applicant. Candidates are eligible for such a route if:
they have lived (in the same house) with a British citizen (as their family member) before coming back to the UK for a minimum period of three months.
If the applicant was living with a British citizen in the UK since coming back to the country, for continuous five years including returning period.
If living in an EEA nation wasn't to avoid UK immigration laws.
Related posts:
Relationship Requirement for EEA Family Permit under Surinder Singh Route
To obtain a permit under Surinder Singh Route, a candidate has to be a direct family member with a British citizen. If the applicant is an extended family member, the application will not be accepted. Required relationship with British citizen sponsor must be any of the following:
sponsor is the applicant's spouse or civil partner
applicant is child or grandchild of the sponsor or their spouse or civil partner (must be under the age of 21)
applicant is parent or grandparent of the sponsor
Requirements for Surinder Singh Route
The decision made about granting an EEA Family Permit under Surinder Singh Route is evaluated based on supporting documents the candidate provides. This evidence is examined by The Home Office in regards to truthfulness and eligibility to get the card. Evidence for EEA Family Permit should include the following:
documents confirming nationality and identity of the applicant and the sponsor
status of the sponsor in EEA state and in the UK
document proving relationship with the sponsor
document showing a reason for living in an EEA country
Evidence for EEA Permit under Surinder Singh Route include:
filled out EEA Residence Permit application
valid proof of identity and nationality
confirmation of relationship with the sponsor
Proof that the sponsor was a qualified individual in a different EEA state right before coming back into the UK (evidence of employment, self-employment, self-sufficiency, or studies in EEA state. And evidence showing that the individual has received the right to permanent residency in EEA state)
Document proving that applicant has lived in the UK
Document proving that applicant was resident and has integrated into another EEA country (three forms of this information need to be provided: utility bills, bank statement, mortgage agreements, loan agreements, evidence of proficiency in EEA country language, a letter from the educational institution in EEA country if studies were completed, professional qualification certificate taken in EEA country, certificate of birth of applicant's child in EEA state that they've been living in).
Full UK residence and immigration titles that applicant has obtained
Evidence of all travels into EEA country and into the UK (travel tickets, list of travels, dates including arrival and departure).
Proof of applicant's financial stability due to the sponsor (evidence highlighting dependency on the sponsor – bank statements, receipts, bank statements of the sponsor, salary slips of the sponsor, transactions shown on bank statements (transfers) between applicant and the sponsor).
Evaluation Process of Surinder Singh Applications
During the evaluation procedures, The Home Office will examine the application in accordance with evidence and questions answered in the application. These questions are
Question 1. Is the British national eligible to sponsor the non-EEA candidate?
Question 2. Did the British national exercise treaty rights in an EEA country?
Question 3. Was the British national granted a permanent residence card from such an EEA country?
Question 4. What was the major reason for the migration of the applicant and their British citizen sponsor to such a foreign EEA country?
In some cases, individuals are also invited to an interview if answers to the questions above are not sufficient enough.
Examining the Reason Why Applicant has Lived in EEA State?
The evaluation of truthfulness of evidence provided under 'reason for living in EEA state' should include individuals immigration history (also the application of entry visa and visa to remain in Great Britain), along with time period of joint living with the sponsor in both EEA country and the UK. Other important evidence is the sponsor's date and reason for leaving the UK to live in a foreign EEA state and sponsor integration level with that specific EEA state. What should also be provided is a statement proving the date and reason applicants have joined a British sponsor in such EEA state, and the date and purpose of the applicant's family returning into the UK.
Evaluating The Integration Level in The Foreign EEA State
Here are the factors upon which integration level with EEA state is examined.
If an applicant and sponsor have any children that were born in a foreign EEA country.
If children live in that state and their involvement in a community there or any enrollment to study programs.
If an applicant has family members that still live in EEA state (and their work/studies/involvement in the local community).
Candidates and sponsor's key activities in the EEA state, including work, self-employment, any volunteering, studies, or other activities within the community.
Lastly, any integration with local life such as language courses, buying a house or a car, registration with local health insurance, and any other similar activities.
Sources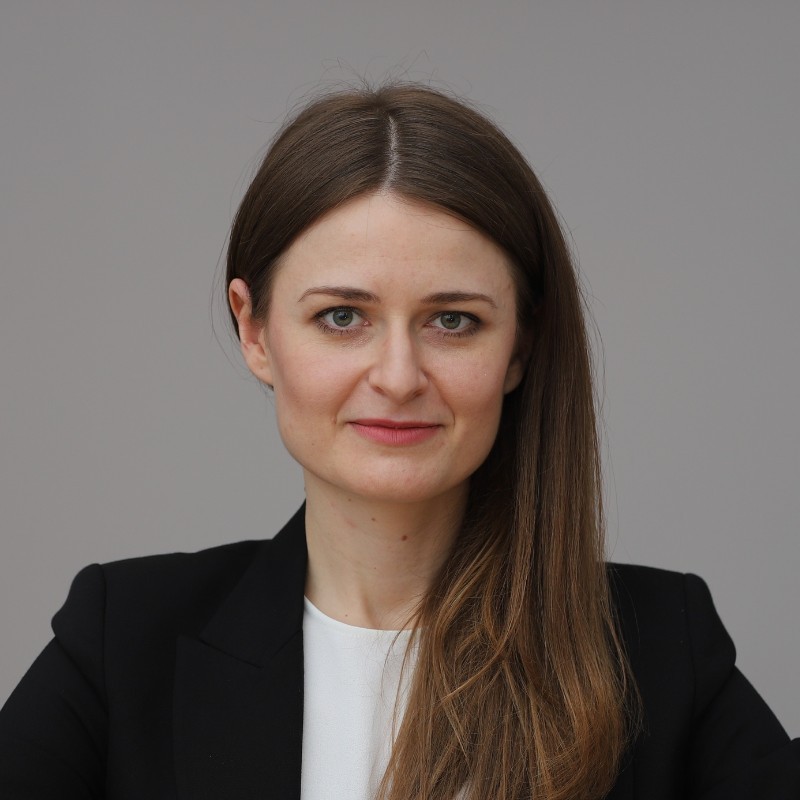 Karolina's passion for law, technology and photography led her to PhotoAiD S.A., where for the past 3 years she has been an expert in the implementation of passport photo compliance procedures in +80 countries around the world.