A UK Family Visa is a visa used for any family members that wish to enter British soil and remain in the country for more than 6 months. One of the family visas is a child visa which will be discussed further in this text. British citizens are able to bring their children (who are living abroad) into the UK on a Child Visa. Other than that other family visas are: parent visa, spouse visa or visa for relatives that will be providing long-term care.
UK Child Visa, What is it?
A UK Child Visa is a visa type that permits a UK citizen to bring their child that is a non-EU citizen into the UK. The main condition for this visa is that one of the parents of the child is living (residing) in Britain. In terms of requirements, it all depends on whether the child was born in the UK or outside the UK.
Application for UK Child Visa
Application from outside of the UK, like for any other British Visa, it has to be done online. A form known as VAF4A Appendix 1 application form has to be filled out. For applicants who are currently in the UK, there are two application choices: online and post. Applications will ask to provide biometric information which is a photograph and fingerprints. For faster track visa application, premium service centres may be used. For this type of service, a form has to be filled out (online or in-person) and an appointment has to be booked. Premium service centres manage all types of visas from visa extensions to settlement statuses.
Going abroad and need a visa? Check out our other articles for more guidance:
UK Child Visa Requirements
Necessary documents for UK Child Visa that need to be supplied are:
valid passport
previous passports
two visa photos
proof of language knowledge (if applicable)
proof of financial support
proof of relationship with UK citizen (parent)
The UK visa photo should be in colour, measure 45×35 mm in size, and have a plain white background. Common services used to take a visa photo are online passport and visa photo apps such as Passport Photo Online that can help you create a visa photo by yourself without leaving your home. This online service gives tips on how to take the photo (including whats allowed and whats not), can crop the photo and remove the background. Pictures can also be printed (on high-quality paper) and sent to the applicant home address when applicable fee is paid.
Along with necessary documents, supporting documents that confirm the following details are also needed: full name, date of birth, previous immigration applications (if applicable), details of criminal convictions (if applicable) national insurance number, parents personal details (if an application is made from abroad), tuberculosis test result (when coming from a country that requires a test to be done), and full translation of any documents into English.
For children who were born outside of the UK, what regulates the decision is the applicant's age. For a UK child visa, the child must be under the age of 18, not be married or living an independent life. In regards to finance, a child needs to be supported financially and must not be claiming any public funds. Moreover, one of the parents is also required to travel with the minor, hence a visa application also has to be made by an adult. The application can be done in form of a partner joining the other parent or as a parent that has sole rights as a single parent.
For those that are over the age of 18, then a parent has to regard them as their dependent in the application. Separate applications can also be made, but eligibility differs. Eligible applicants are the ones that, in the past, got permission to enter the UK and remain in the country for a specific period of time, and the ones who don't live an independent life.
Child Visa Application – Financial Requirements
There are special financial requirements that have to be accomplished by a parent who lives in the UK, for the child visa to be accepted. The UK visa policy highlights that in order to bring a non-EU citizen into the UK, then financial funds must be available to fund the stay of both. This must be supported by bank statements proving that income is at least £18,600 a year, savings may also be included in this figure. The reason behind this financial requirement is to make sure that people who come into the UK are financially capable of maintaining themselves during the stay, due to their sponsor. In a situation, where a sponsor parent living in Britain is planning to bring children who are not British or EEA nationals, then extra money has to be brought with each child.
This is a major requirement that causes many rejections, as applicants simply do not fulfil this requirement. Therefore, it must be given a lot of attention whilst applying. What helps, is that every legal source of income counts as parents income and meets the requirement. These include:
savings (in cash) that are above £16,000
pension money
non-work income gained by property rental or dividends investment
salary (if earned in the UK)
For confirmation of income, evidence such as bank statements and six months worth of payslips must be provided. In addition, a letter from the current employer, including job title, salary and period of employment has to be written for additional confirmation.
Language Requirements for UK Child Visa
Before even applying for a family visa, a crucial requirement that needs to be accomplished is that the English language is well known. This however depends on the applicant's age. Hence, children are often exempt from this requirement – a UK Child visa does not require you to know the language. The exemption also applies to citizens from these particular countries (no matter what age they are): Antigua and Barbuda, Australia, Bahamas, Barbados, Belize, Canada, Dominica, Grenada, Guyana, Jamaica, New Zealand, St Kitts and Nevis, St Lucia, St Vincent and the Grenadines, Trinidad and Tobago and USA.
Furthermore, exemptions also apply to older applications (over the age of 65), applicants who come to be cared for by a close family member, or applications who have medical or physical conditions that restrict language learning.
For those that need to confirm that they know the language, an approved English language test may be taken. The result must be at least a CEFR level A1 in speaking and listening. At the CEFR A1 level, applicants are aware of basic expressions, are able to introduce themselves or ask personal questions. Interaction is basically simple but clear.
Fee and Processing Time for UK Child Visa
The fee for processing such a visa depends on where the applicant is applying from. For applicants who apply from outside of the UK, the fee is equal to £1,464. For applications made in the UK using post or online services, the fee is £993 or £1,583 when using Premium Service in person. If someone is added to the application by the parent, as dependent the same fees apply.
Processing Time usually takes up to 12 weeks. When applying from the UK using post or online services, then processing time is faster and can take up to 8 weeks. Any delays caused to the application will be applied if the parent doesn't meet income requirements, the applicant can't confirm they know the language, can't attend an interview, hasn't provided supporting documents or has a criminal record.
Validity Period for a UK Child Visa
In regards to validity, if an application is approved then a biometric residence permit will be granted for a period of 2.5 years. An extension may be applied for while the current visa is not expired. With a biometric residence permit, the option to study and work is applicable once the appropriate age is reached.
Sources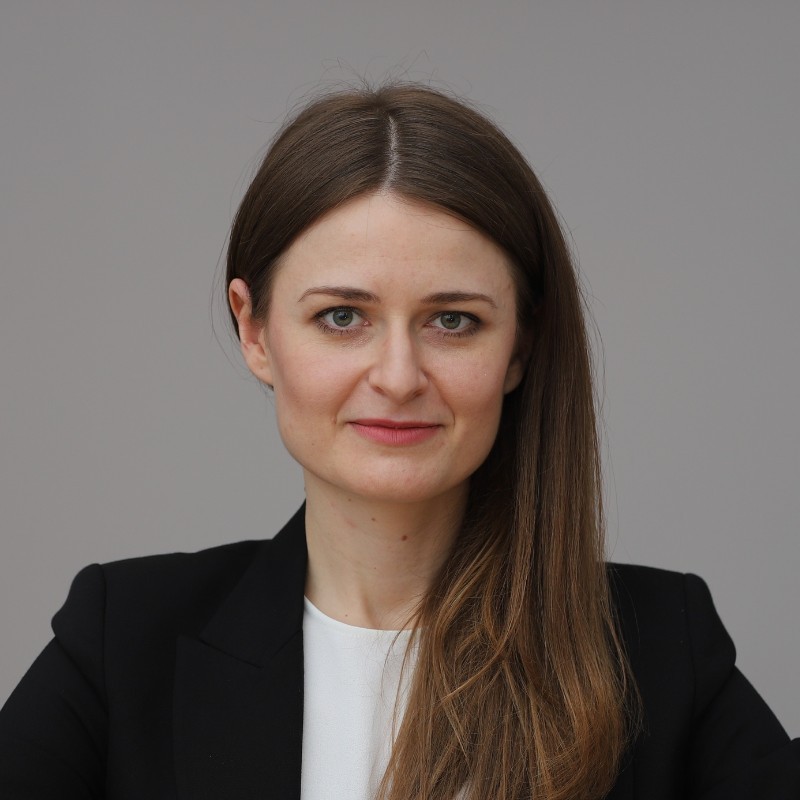 Karolina's passion for law, technology and photography led her to PhotoAiD S.A., where for the past 3 years she has been an expert in the implementation of passport photo compliance procedures in +80 countries around the world.