A person might be able to visit the UK on a permitted paid engagement visa if an organization wants your specific expertise in a particular field in the UK. This includes employment for a private client, institution, organization, company or in a job in the PBS that does not demand prior sponsoring. With this type of visa, permitted stay is only one month.
Preconditions for UK Permitted Paid Work Visa
First of all, there are some preconditions that have to be met in order to apply for a Permitted Paid Work Visa.
These conditions are:
a person must have been invited by a British organization or client
an individual wants to come to do specific paid work without sponsorship
other requirements.
In terms of eligibility, applicants must be over the age of 18 and intend to work up to 1 month in order to qualify for the visa. A person must also show intentions for leaving the UK after the visa expires. When a visa is granted, an individual will need to cover her/his own expenses, including accommodation, living costs, and return transport as sponsorship and accessibility to public funds are not available. Applicants must also not have a criminal history that disqualifies them for a visa.
Application Process for UK Permitted Paid Engagement Visa
To start the process, an online visa appointment has to be made, a minimum of 3 weeks before applying, at a visa application centre. The aim of the appointment is for an individual to show their documents and confirm their identity. The visa application centre then keeps personal documents such as passports and supporting documents while the application is being processed. Along with that, biometric information may be asked for (fingerprints and photos), which usually costs an additional £20. Then a visa fee has to be paid, which is £95. Once an application is given in and the fee is paid, a decision should be made roughly within three weeks.
When taking a UK visa photo, a person has many opportunities to pick out various services that offer visa photos to be taken. Many people visit photobooths – due to printing on spot service. Others go to professional photography studios, where camera specialists give guidelines on what's permitted and what's not. But there are also online services for passport or visa photos. This option is convenient as it combines all photograph services into one. Online photo websites such as Passport Photo Online, not only offer guidelines and retakes if a person is not following the rules, but also provide editing tools such as background or red-eye removal. Pictures may also be printed (when additional fee is paid) and sent to the applicant home address.
Going abroad and need a visa? Check out our other articles for more guidance:
Standard Required Documents
Standard required visa documents involve; valid passport (with two blank pages for entry and exit stamps), formal invitation letter from a UK organization, and evidence confirming that the job relates to the individual's education, qualification, and job in the home country. This can be confirmed by a letter from an employer. Certified translations are essential if documents are not written in Welsh or English.
Jobs Permitted With a UK Permitted Paid Engagement Visa?
There are a few job positions that accept employees with this type of visa are:
Highly-qualified academic student examiner: Individuals have to be experts in a particular discipline, and their job is to examine a student's knowledge in that subject area. The employer must be marked as an academic or research institution in the UK.
Guest Lecturer: this is when an institution invites a person for lecturing purposes in their expert field in order to translate it to the students. An invitation has to be made by a recognized British academic institution.
Designated pilot examiners of the UK pilots: This job position requires a person to examine ambitious future pilots in relation to UK piloting standards. Employment includes different types of training, short-term lectures, and practical examinations. This must be done on behalf of an approved UK training institution known as a UK Civil Aviation Authority.
Expert Lawyer: this is the case where an individual is asked to legally represent a private client in court, tribunal hearing, or arbitration. In this situation, a person is only invited for this particular purpose, due to their popularity in the field. The wage for this particular job is often very high.
Job in the creative industry: when an individual is offering expertise as a professional entertainer, musical, model, artist or sportsperson. The performance must be carried out on behalf of an organization or a medium in the UK.
What's not permitted with a Permitted Paid Engagement Visa is: self-employment, internship (connected to studies), study, get married, bring family members, complete other types of internships, extend visa or switch to another visa, or do any direct selling.
Additional Requirements for Particular Employment Type
Apart from common document requirements, the following additional document files are needed. Firstly, a form letter of invitation from a British host organization Letter should include organization details that should be either a sport, research, creative, academic, or aviation UK organization. Secondly, evidence of a connection between individuals expertise and job in the UK. A statement from a home-country employer affirming what job they do, and how it matches with UK expectations as well as evidence of professional status (if applicable).
When travelling as a guest lecturer/foreign examiner, additional required documents are: evidence of publication in an area of expertise, evidence that similar types of lectures in this field were already done, and a verification letter from the home country employer. Creative professional position demands extra documents including advertising leaflets for any performances that a person does (speeches, exhibitions, concerts) along with evidence of being a winner of an award (if applicable). Moreover, articles or any examinations of individuals' work in the media should also be included, as evidence of doing similar performances to the ones a person will be doing in the UK is key.
For a pilot examiner job position, the only requirement is a membership certificate from the home country national aviation authority that authorizes a person's abilities. For an expert lawyer, a certificate of good standing and practice are the only requirements. Any documents that were issued in other languages than English or Welsh will have to be translated and authenticated.
Extension & Switching
Extension availability for this visa is not an option, as a person cannot stay longer than one month using this type of visa. Likewise, switching to other visas is also not permitted.
Moreover, switching to other jobs whilst being on a permitted paid engagement visa is also not an option. This is because a visa application for PPE must clearly state the job and company or individual that hired you. These restrictions don't apply when travelling for a business meeting relating to the job a person does in the home country. However, this activity must not clash with commitments with the job that the visa was issued for.
Studying in the UK While Being on Permitted Paid Engagement Visa
As mentioned before, studying in the UK with a PPE visa is forbidden. However, there is an exemption, people can enrol in any study program as long as it lasts up to 30 days. This must not collide with work set by an individual or a firm that invited the individual into the UK. If a person wishes to extend their studies, then a UK Student Visa has to be applied for.
UK Permitted Paid Engagement Visa Processing Time
The processing time of this particular visa takes up to three weeks. Expedited services are available for an additional fee of £212 to get a response in five working days. For individuals that are in a hurry, a one-day response service is available for £956. On this visa, relatives are not able to accompany the traveller. They also cannot join the person when they arrive in the UK.
Sources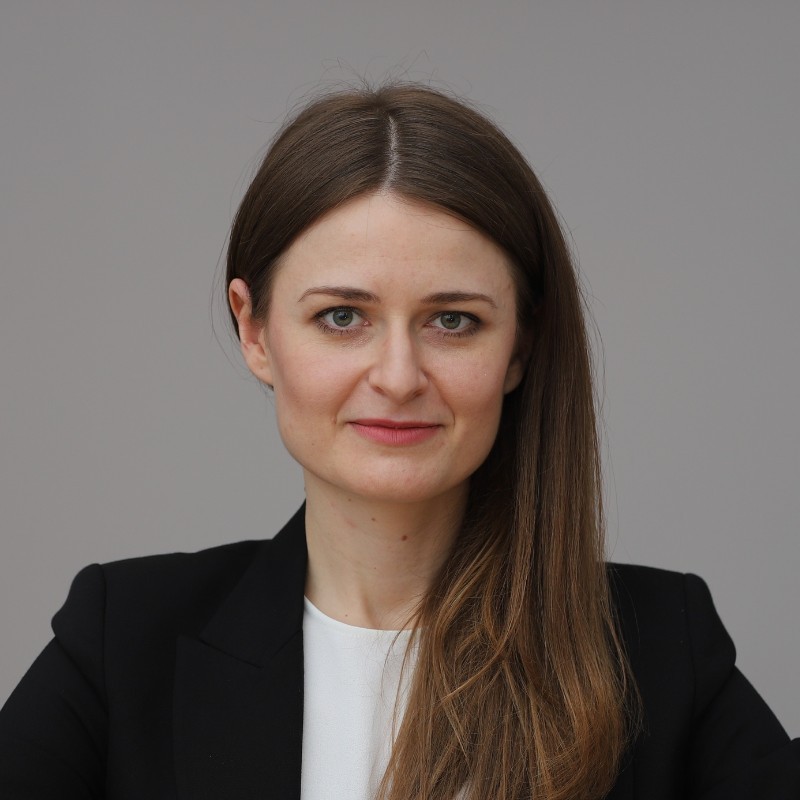 Karolina's passion for law, technology and photography led her to PhotoAiD S.A., where for the past 3 years she has been an expert in the implementation of passport photo compliance procedures in +80 countries around the world.