Commonwealth citizens are people that are members of the state in the commonwealth of nations. These, however, are not able to have the right to settle in Great Britain and work or live without restrictions.
Certificate of Entitlement for the Right to Adobe
In regards to residency, this UK residence document is normally granted for UK citizens that have evidence confirming the right to permanent residence. A document may also be issued for commonwealth citizens and UK passport owners categorized as British. This concerns individuals who have at least one parent who was born in the UK. The document also applies to females with commonwealth citizenship, if they were married before January 1983 to a person who had a right to abode. Commonwealth citizens may only obtain residence title if the following apply:
They got married to a male with the right to Abode: Female had to be married to a man with the right to abode before 1st January 1983, she had entered the UK before August 1988 as a married woman to such a man, and entry to the UK was done legally. Right to Abode may not be given, if an ex-husband has currently another wife who has lived in the UK during their marriage, or has a right to Abode due to that specific marriage.
Or if they inherited it from a parent with a right to Abode: Candidate must have at least one parent who was a UK citizen or was born in the UK. The candidate was a commonwealth citizen on 31st December 1982 and remained a citizen after that date.
Going abroad and need a visa? Check out our other articles for more guidance:
Application and Requirements for Certificate of Entitlement for Right to Abode in the UK
Despite commonwealth, other people may not be able to get the right to abode, yet application for a certificate of entitlement to establish their right to abode in the UK is essential. Documents required for certificate of entitlement for the right to abode in the UK application are:
Document
Description of what needs to be provided
Valid Passport or other travel documents
Passport has to include permit stamps that indicate the right to live in the UK. Outdated certificate of right to abode also applies
Two passport Photos
Photos are used to confirm identity. Pictures must be in colour, have a white background and must measure 45×35 mm. Pictures can be taken using an online passport photo service that gives guidance in regards to taking an official picture by yourself.
Proof of registration of naturalization for British citizenship (applies to candidates who obtained this on or after 1st January 1983).
Certificate of registration or naturalization must be provided
Proof of being born in the UK before 1st January 1983
Birth certificate with legal guardian details
Evidence that candidate who on May 2002 turned into British citizen from being British overseas territories citizen
Required documents include passport of British overseas territories, birth certificate, and if born out of an overseas territory: parents certificate of marriage (if an application is made through the father), parent's birth certificates, and parent's certification of registration or naturalization.
Evidence of registration for naturalization before, on, or after May 2002 as British overseas territories citizen
Certificate proving that
Statement showing that candidate was born before January 1983, is a commonwealth citizen with a parent who was born in the UK
Candidate's birth certificate along with both parent's certification of birth, and certificate of marriage (when an application is made through the father).
Evidence that the female candidate who is a commonwealth citizen got married before January 1983 in the UK to a man who holds the right of abode.
Certificate of marriage along with a document that confirms the husband has a right of abode before January 1983 (UK passport, UK birth certificate, or certificate of naturalization) has to be shown.
Evidence that candidate was born in UK or Falkland Islands (1983 or on or after May 2002), in territory that is qualified as British overseas territory
Candidates' birth certificate needs to be provided, parents passport (proving British citizenship) or statement showing settlement permission. And if a candidate is applying through their father then the parent's marriage certificate is also needed.
Evidence that candidate was born out of the UK or Falkland Islands (1983 or on or after May 2002), in territory that is qualified as British overseas territory. But has a parent who was born, naturalized, or registered in the UK or such a territory within that period, before the candidate's birth.
What's required in this case is the candidates birth certificate, if the applicant was born before 1 July 2006 and is applying through her/his father then what's also needed is parents marriage certificateboth parents birth certificatecertificate of naturalization or registration
The candidate was born after January 1983 (out of the UK or Falkland Islands) or born after May 2002 (out of the UK or British overseas territory), who has a parent who was a British overseas territories citizen during the candidates birth
Candidates birth certificate, parent's certificate of marriage, a letter from a previous employer which proves that parent was working when the applicant was born.
Evidence of adoption (after 1 June 2003), in British overseas territory (or anywhere)
Certificate of adoption, passport of the country that they had settled in when a candidate was adopted.
Evidence of Colonies citizenship and successive 5 years of living in the UK before applying for settlement (applies to applicants born before January 1983)
If parents (or one parent) were adopted, evidence of that must also be provided.
UK and Colonies Passport, a certificate proving naturalization and registration in UK Colonies. A statement confirming UK settlement (p60, national insurance, DSS entitlement, letter of employers, passport).
Evidence proving candidate had a UK and Colonies citizenship (and whose grandparent before the candidate's parent was born/adopted, was either born, adopted, or naturalized/registered in the UK)
Required documents need to include: parent's birth certificate, adoption certificate, candidates adoption or birth certificate, grandparents marriage, birth, adoption and registration/naturalization certificates.
Application cost is equal to £321 for this particular certificate when applying from within the UK.
Expiration Date of the Certificate of Entitlement to the Right of Abode in the UK
Validity of such a certificate expires on the expiry date of the applicant's passport. Hence, when the passport expires so does the certificate and an application for a new certificate has to be made. If the certificate was obtained after December 2006, then it may be removed from personal possession in the following cases:
if a candidate doesn't want to live in the UK anymore
if the applicant doesn't hold a passport with a right to abode as a British citizen/subject
applicant has a valid certificate in other passports
if a female was married to a man, who married another woman and she has received the right to abode based on that marriage
if there was a command from higher authority to cancel candidates right to abode in the UK
UK Ancestry Visa
The UK Ancestry visa is designed for Commonwealth citizens who are currently outside of the UK, whose grandparents were born in the UK, and who want to work in the UK. The visa is granted for a period of five years, with an extension possible for another five years. With this type of UK visa, Indefinite Leave to Remain is possible to be obtained, if a person lives continuously for five years in the country. Advised application time for this visa, is three months prior to travel.
With Ancestry Visa a person is able to enroll in educational institutions, get employed, take dependent family members, extend their stay, but is forbidden from using public money and switching (moving) to this visa from another visa. In order to apply for an ancestry visa, a person must be the grandchild of someone who was born in the UK, be over the age of 17, must have intentions to work in the UK and pass general grounds for refusal. Required documents for ancestry visa application are:
valid passport
documents confirming financial stability, like bank statements or payslips (for maintenance purposes during the stay)
birth certificate
tuberculosis test result (if travelling from a country that requires tests to be done)
marriage certificate, civil partnership document (for dependent partner)
adoption documents (if a candidate or the parent is adopted)
document confirming that person is seeking employment in the UK (including any job offers)
business plan if wanting to pursue self-employment
a statement confirming that health surcharge is paid
Application fee for this visa is £496. In contrast, the extension fee (by post) is £993, whilst the premium service application (made in person) is £1,583.
Residence Permits under Windrush Scheme
After 2018, many residence documents granted to the commonwealth and other foreign individuals are named as Windrush Generation. This applies to people who have settled in the UK for a long time but do not have any residence documents that prove their legal status. What's meant by a long time, is where people continually stayed in the UK before January 1973 and those who hold the right to abode. This also takes into account children of commonwealth individuals who have continually lived in the UK, and foreigners who have lived in the UK since December 1988 and have never left the country since.
Application for Windrush scheme (residence permit), may be applied for whilst being in and outside of the UK. Documents that may be approved for Windrush Generation are a registration certificate as a British citizen, a document proving naturalization, biometric permit residence permit, or certificate of entitlement.
Sources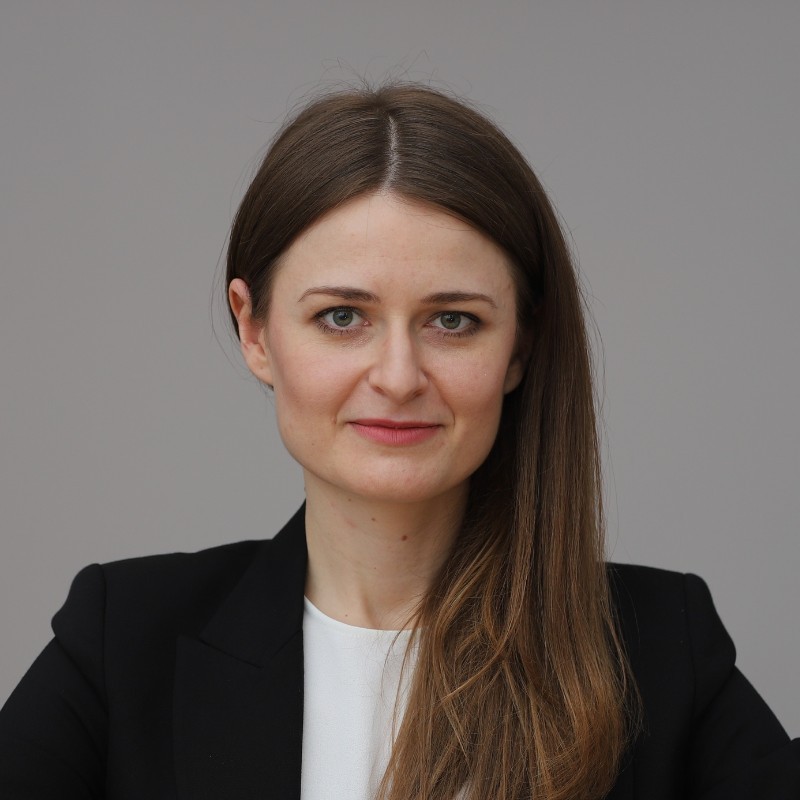 Karolina's passion for law, technology and photography led her to PhotoAiD S.A., where for the past 3 years she has been an expert in the implementation of passport photo compliance procedures in +80 countries around the world.