Short-stay Visa is the most popular visa provided for travellers for tourism (but not only) purposes. It requires foreign nationals to stay for a short term (up to 6 to 12 months) in the UK.
If you plan to obtain one, read this article to find out more about the UK Short Stay Visa.
What is the UK Short Stay Visa?
A UK short-term visa is an entry authorization for visa nationals visiting the UK temporarily. There is a range of reasons for visits up to 6 months or 12 months depending on the visa type, upon which you may get a visa in this category.
What are the Types of UK Short-Stay Visas?
Depending on your purpose of visiting the United Kingdom, here are the types of UK Short Stay visas:
UK Standard Visitor visa
The Standard UK Visitor visa is also called Standard Visitor visa is issued for tourism purposes of visiting relatives or friends. The other reasons for getting this visa is expecting to participate in creative or sports activities or to get special private health care. Bear in mind that this visa doesn't allow you to get a job or become self-employed while you are in the UK. There is a possibility to participate in a study program of length, not more than 30 days, for as long as it doesn't become your main activity.
UK Short-term Study visa
The UK short-term study visa is issued only to study or join a training program for a short-term in the UK. This means that it can last from 6 to 11 months. You can't enrol in a full-time study program or get a job while in the UK with this visa.
UK Transit Visa
The UK Transit Visa allows you to transit through the UK for up to 48 hours on the way to a different country. However, different rules apply, depending on the length of your stay in the UK during your transit and if you qualify or not for a UK border check.
UK Permitted Paid Engagement Visa
The UK Permitted Paid Engagement Visa is issued to get a short-term paid work (lasting up to 1 month) as an expert on a particular subject area. You can't work or get self-employed in another job except for the one you'll be given the UK Permitted Paid Engagement Visa for. Studying is allowed with this visa, for as long as it doesn't last more than 30 days and doesn't affect your activity for which you have been given this visa.
UK Visa for a Chinese Tour Group
To visit the UK for up to 30 days, as a part of an Approved Destination Status Agreement (ADS) Chinese tour group. You cannot get employed or self-employed, or study while visiting on this visa.
UK Marriage Visitor Visa
You can get a UK Marriage Visitor Visa if you want to visit the UK for no longer than 6 months to get married. Working or getting self-employed by this visa is not allowed. However, studying is possible but for not longer than 30 days and doesn't become your main activity in the UK.
Parent of a Tier 4 Child Visa
This visa is issued for 6 up to 12 months and the parent can accompany their child who is on a Tier 4 UK Child visa. However, it can be only for the purpose of visiting. Getting employed or self-employed, neither study on the grounds of this visa is not allowed.
Going abroad and need a visa? Check out our other articles for more guidance:
How to apply for the UK Short Stay Visa?
The application for a UK short-stay visa must be made from outside the UK. The earliest you can apply for this visa is 30 days before your planned travel to the UK.
To apply for a visa to visit the UK you will go through these simple steps:
Check if you are eligible for a tourist visa.
Complete the online application form.
Collect the required documents.
Schedule an appointment.
Attend the interview.
Find a detailed overview of the steps you need to go through to apply for a UK visa.
Required Documents for a UK Visa
To apply for a UK Visa you need to submit plenty of required documents and some more if you apply for a short-term visa such as:
UK visa application form.
Two photographs – follow the British Visa requirements for a UK visa photo.
Valid Passport – must be valid for three more months beyond the date you plan to leave the UK after your trip. It must also have at least one blank page for the visa.
Proof you have the financial means to cover the living costs while in the UK. This may be your bank statements for the last six months or payslips for the same period.
Proof of accommodation. You will need to present a document that shows where you will be accommodated while in the UK. Note that you do not have to fully pay a hotel/hostel in the UK before getting the visa, just to get such a document.
Detailed travel itinerary. Submit a travel plan that gives all the information regarding how and what you are planning to do in the UK. Include the travel dates, places you will visit, meeting agenda, booked tour, festival agenda, etc.
Biometric information. If you are applying for a visa that lets you stay in the UK for more than 6 months, you will need to submit your biometric information. This includes giving your fingerprints and a digital photograph taken at the appropriate application centre.
UK visa invitation letter. (If applicable). If you will be staying over with a friend or a family member, then you should submit a letter of invitation. Your host must be a UK national or a legal resident.
Paid UK visa fees. You should submit the receipt that confirms you have paid the visa fee as required.
Certified translations of any document that is not in either English or Welsh.
What are the Required Documents for a UK Short Visa
Besides the documents pointed above, you have to submit some other, specific documents required to apply for any UK short-stay visa:
Evidence of your current status.
Evidence of sufficient funds, eg. recent bank statements.
Evidence of your reason for visiting the United Kingdom.
Tuberculosis test results. (If you are from a country that must take the test ).
Letter of invitation by a UK resident supported with documents showing identity, nationality, living address and financial status of such host (the host can be a friend or relative or a business operating in the UK).
If you are a full-time student, a letter confirming that you are a student submitted with permission for absence in studies during your visit to the UK – has to be issued by a recognized education provider, confirming your student status.
If you are an employed person, a letter of employment confirmation supported by the permission for absence in the workplace during your visit period – it should be issued by your employer confirming your employment length and your job position.
If you are a self-employed person you have to show business registration papers – they must show you as the business owner and the starting date of your business activity.
Documents you provide to support your application for any short-stay visa for the UK must be original. When these documents are originally in a foreign language, they must be translated into English or Welsh by authorized translators or translation firms. They must also contain confirmation in writing that they're accurately translated, date of translation, details and contacts of the translator.
UK Short-Stay Visa Processing Time
You will typically have to wait up to 3 weeks to receive a decision on your application for a UK short-term visa.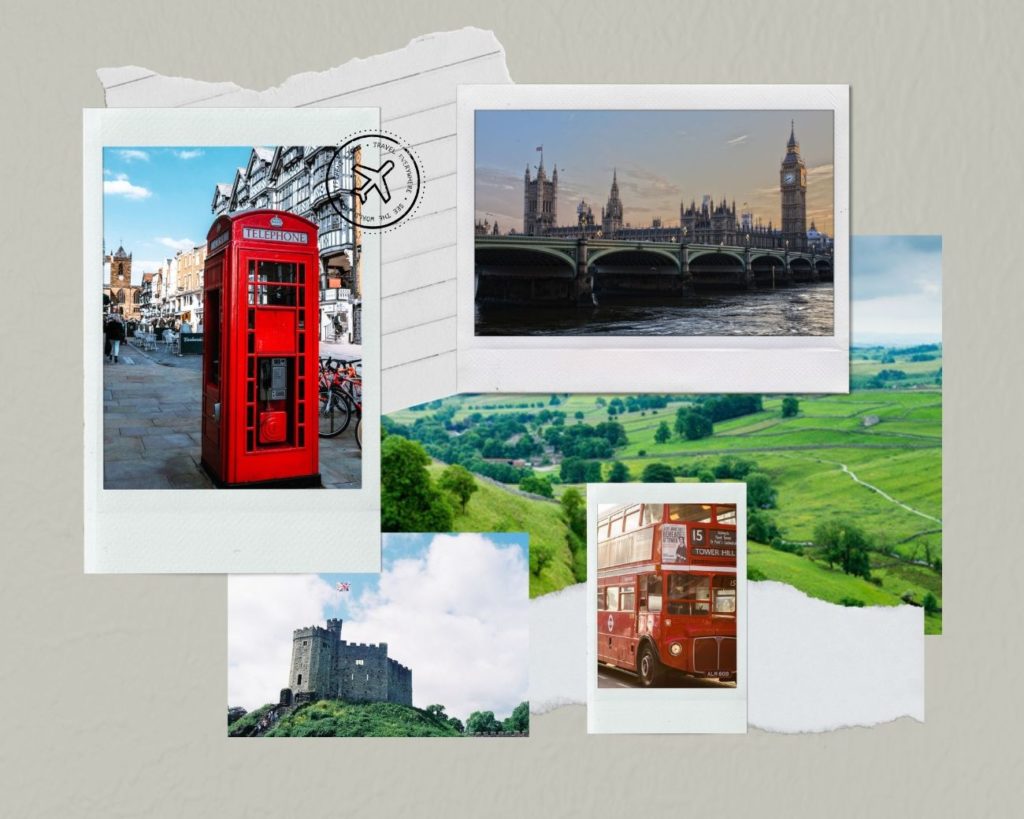 UK Short Stay Visa Photo Tool
It was mentioned above that one of the required documents for a UK visa is submitting two biometric visa photographs. This means they have to satisfy the biometric facial features. Read all the official British requirements to find out what you can and what you cannot do and wear while taking photos of documents.
However, if you need a photo for any of the visas to the UK our Online Photo Tool will make the process easier and more enjoyable.
Read the 5 steps below on how to take a UK Visa photo with the photo tool:
Download the Photo Mobile App in the AppStore or Google Play on your phone or use Passport Photo Online website.
Take a photo by phone, camera or tablet but don't take a selfie! Put a tripod approximately 3 metres from the place you stand instead or ask a friend to take a photo of you.
Upload one photograph to the app or website after choosing the type of document you are applying for, for example UK Visa.
Let the photo tool remove the background and crop the photo to the required size.
The last thing which the photo tool does is verifying the correctness of your shot! if it is correct you will receive your picture via email.
The process is very fast and simple but the most important – gives you a 100 % correct photo which will be accepted by any institution you will send that to!
Sources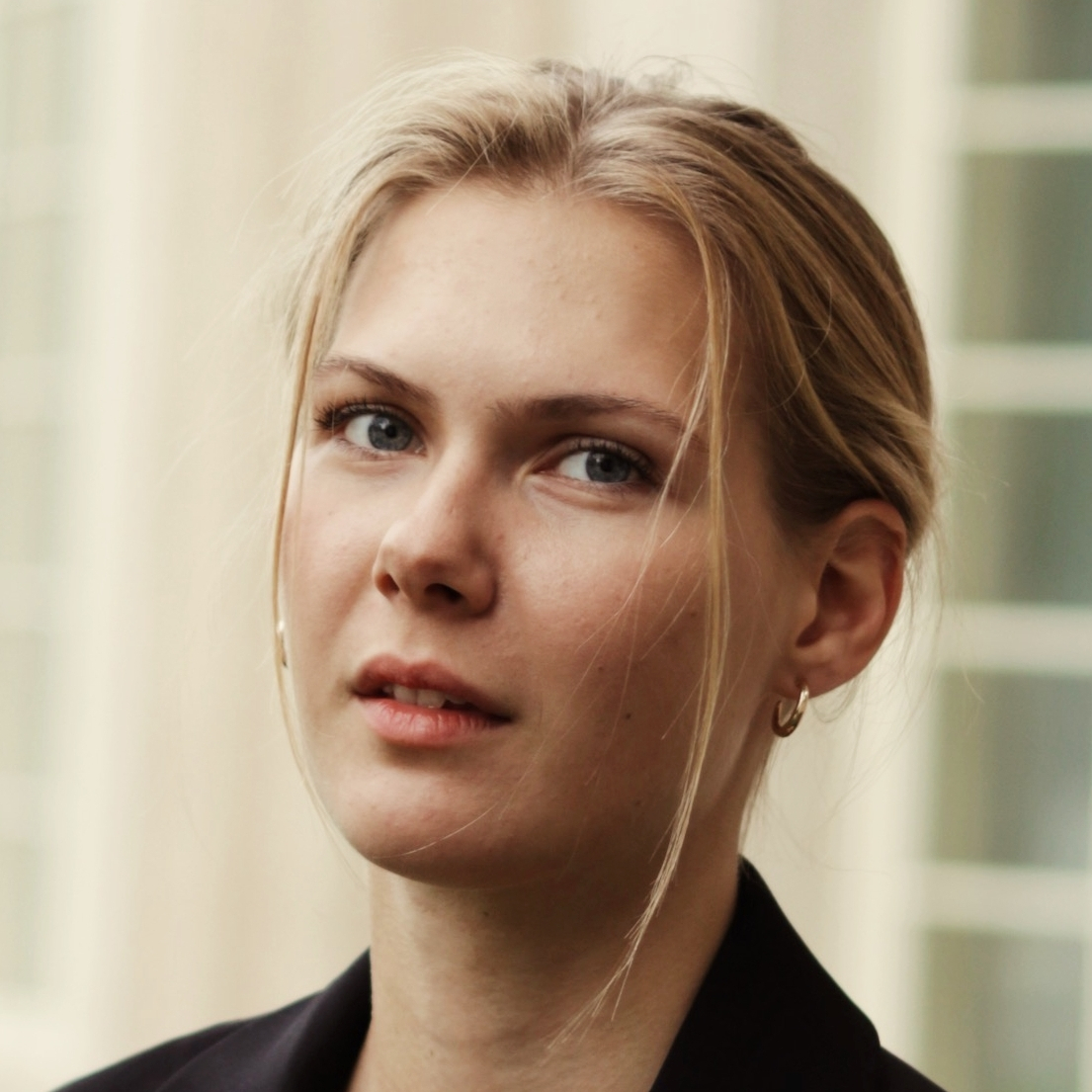 Justyna graduated from journalism and social communications at the University of Lower Silesia. She is an avid journalist with passion for travels and sport, being also a professional athlete for the past 8 years. Justyna is the author of articles concerning biometric photography.