The UK Spouse Visa is a conditional and temporal travel authorisation for people living outside the United Kingdom who are spouses of British citizens and settled persons.
This entry permission is also known as a UK Marriage Visa and it is the type of visa required if you want to stay in the UK to live with your life partner for more than 6 months.
This type of visa falls under the Family visa category and "spouse" in this case doesn't necessarily mean "husband" of "wife".
UK Spouse Visa (Marriage Visa) – Relationship Legitimacy
You and your partner don't need to have a marriage certificate to be eligible for a UK Spouse Visa but your relationship must be recognized by British law.
Every year, many applicants present in British embassies or consulates fake marriage or relationship proofs in order to get UK visa benefits. These applications are rejected.
To be sure that your relationship (not necessarily marriage) proof will be accepted, read what types of relationships are accepted by the United Kingdom authorities and gather the appropriate documents. The UK authorities recognize as a relationship which gives the eligibility for Spouse Visa the following relationships between two persons:
Registered Marriages
A foreign applicant and a UK citizen/resident are married and this marriage has been registered. In such a case, submit the marriage certificate issued by the government or other formal governments from other countries, as evidence of this fact.
Civil Partnership
A foreign applicant and a British national/resident of the same sex are a civil partnership couple and the partnership has been registered. In such a case, submit your Notice of Civil Partnership. In the UK civil partnership couples have the same rights as married couples.
Fiancé, fiancée or proposed civil partner
A foreign applicant and a British resident/citizen are de facto life partners and are planning to get married. In such a case, a foreign fiancé, fiancée or proposed civil partner have to provide the consular mission with the proof that their previous marriage(s) or civil partnership(s) have ended, if it applies and also present proofs that she/he plans to marry their partner within 6 months of arrival in the United Kingdom.
Please note that not registered traditional marriages are not legally recognized by British authorities. In such a case, you are not eligible for a UK Spouse Visa. In order to be eligible, your relationships must be registered at Home Affairs.
Going abroad and need a visa? Check out our other articles for more guidance:
Eligibility for the UK Spouse Visa – Do I qualify?
The Immigration Authorities in the UK set clear criteria that must be satisfied by UK residents and applicants wanting to join their life partners. Both partners must fulfil these conditions because the British authorities want to prevent arranged marriages.
The first and the most important requirements for being eligible for a UK Spouse Visa is age. Both – the British citizen or resident and the foreign applicant – must be adults (18 years old and more). Even if you get married in another country but you are younger than 18 years old, British law does not recognize your marriages because you are a minor by law.
Moreover:
The person you want to join must be a British citizen or a settled person.
Your marriage or civil partnership must be registered and recognized in the UK by law.
You must have been in this relationship for at least two years at the moment when you applied.
You must show proof you will marry within 6 months if you are not married yet and you plan the marriage.
You must prove that within 6 months from the moment of application you will be entering into a civil partnership (if you are a proposed civil partnership).
The British partner must meet the financial requirements.
The foreign applicant must meet the English language requirement (for example, pass a language test).
UK Spouse Visa – Required Documents
Going to the meeting in the embassy or consulate-general, you have to bring with you many documents. We list them all below:
Filled in but not signed yet UK visa application form VAF4A (you will be asked to sign it during the meeting)
Valid passport with at least 2 blank pages
All your previous passports with visas
2 passport photos in color meeting the requirements
Proof of English language requirement
In the case when you are not married or in civil partnership yet – proofs of relationship (photos of you two together, etc.)
Proof of payment of the visa fees
Proof of financial means which can be:

your salary, if you earn it in the UK
cash savings above £16,000
pension money
non-work income, i.e. property rentals or dividends
bank statements of the partner already residing in the UK.
6 months of payslips.
a letter from an employer which includes the job title, the period he or she has worked there, the current salary and also payslips

Address of accommodation in the UK
You need also submit the information about you such as:
Your all names and surname
Your date of birth
Details of any previous immigration applications, if applies
Certificate of criminal record, if applies
Your national insurance number, if any.
Your parents' date of birth and nationality if you're applying from outside the UK
Biometric information including your fingerprints and a biometric digital photograph
Regarding the biometric photograph that is required for the application, you can use an online service like Passport Photo Online which is available on both Google Play and AppStore.
Spouse Visa UK – Financial Requirements
This is the information for the British partner settled in the United Kingdom wanting to bring their spouse to the UK.
You must prove that you and your foreign partner have an income of at least £18,600 a year.
Failure to fulfil this condition causes the most visa rejections because the UK government doesn't want to bring people that are not capable of financially maintaining themselves.
Every person granted a Spouse Visa is required to be able to earn a minimum amount of money or be supported by their life partner.
If you plan to bring your non-British children to the UK, you have to prove that you earn an extra £3,800 for your first child and £2,400 for each next child.
Marriage Visa UK – English Language Requirements
The proven knowledge of English is one of the very important UK Spouse visa requirements.
You must submit a document that confirms your knowledge of the language. In order to do it, you can take an approved English language test and pass it with at least a CEFR level A1 in speaking and listening or present a document/academic qualification recognized by UK NARIC as being equivalent to a UK bachelor's degree or higher.
Who doesn't need to provide proof of English language knowledge?
If you are a resident of one of the countries listed below, you are exempt from English knowledge:
Antigua and Barbuda
Australia
The Bahamas
Barbados
Belize
Canada
Dominica
Grenada
Guyana
Jamaica
New Zealand
St Kitts and Nevis
St Lucia
St Vincent and the Grenadines
Trinidad and Tobago
USA
Moreover, the applicants over 65 years old, people coming to be cared for by a relative,
and persons with a physical or medical condition that prevents them from passing the language test are released from this obligation.
There are also some exceptions to the English language requirement. You will be released from this requirement if:
In your homeland, you are a victim of domestic violence and the partner or spouse of a British citizen or someone settled in the UK
Your partner or spouse is a late British citizen or ILR holder
You are a spouse or life partner of a refugee or a person with humanitarian protection in the UK
You are in exceptional circumstances and you can prove it
UK Spouse Visa Application
If you are applying from outside of the UK, you must apply online. Find the VAF4A form on the official UK governmental websites.
You can apply for a Spouse Visa also when you are in the UK (for example you have another type of visa). In such a case you have 3 ways to apply: at a premium service centre, online or by post.
In order to do so, fill out the form and book an appointment, or make an online application and book an appointment.
UK Visa Application Forms VAF4
Visas VAF4 falls under Right to Abode Category aka Settlement Category. These forms can be used on applications done outside of the United Kingdom.
The VAF4 forms are dedicated for applications who want to enter into the UK with a family visa (family settlement or reunion), for an adult dependent family member, a child of settled parents, or a parent of adult children.
You can download the Application Form VAF4A from the UK Visas and Immigration Office website.
UK Spouse Visa Fees
The UK Spouse Visa fees are different and depend on the way you apply and the place you reside. If you apply for a UK spouse visa from another country – you will have to pay a fee of £1,464. Whereas if you apply for the Marriage (Spouse) Visa in the UK online or by post – the fee is £993. You will pay £1,583 if you apply in the UK in person with the premium service.
Keep in mind that you must pay an extra fee for each dependent person who you want to bring into the UK. If you apply outside the UK – you will pay £1.464. The application fee in the UK online or by post is £993 and if you apply in the UK in person with the premium service, be ready to pay £1,583.
UK Spouse Visa – Processing Time
You are luckier if you already stay in the UK. In such a case, the Spouse Visa application time is up to 8 weeks. When you reside in another country, you can wait up to 12 weeks.
Sometimes, the application processing might take longer, especially if:
you haven't provided all of the required documents
have a criminal record
need to attend an interview
Your visa application might be rejected if you do not meet the income requirement, cannot prove your English knowledge or do not satisfy any of the other requirements.
UK Spouse Visa Validity
If you are granted the Spouse Visa, you can join your spouse or civil partner for 2 years and 6 months, whereas if you have applied as a fiance or proposed civil partner, you will be permitted to stay for up to 6 months.
This 6-months is a period to fulfil the obligations and if you get married or register your civil partnership, after this period you will be able to extend your stay.
UK Spouse Visa Extension
Do you want to know how and when to apply for an Extension of the Spouse Visa in the UK?
You can apply for your UK spouse visa extension max. 28 days before your current visa expires. During the visa meeting, you will have to prove that you and your partner have been continuously living together during your time in the UK. A good idea is to take many photos when you spend time together, save travel tickets and other souvenirs of your life together. Every detail can count so be meticulous in collecting proof of your existing relationship. Be aware that foreign partners who are not able to prove that they have lived together with their British spouse or life partner might be refused of granting an extension of a Spouse Visa.
Types of Family Visas for the United Kingdom
The United Kingdom government issues 4 types of Family Visas:
UK Spouse Visa
Visa for a relative who will provide long-term care for you
Sources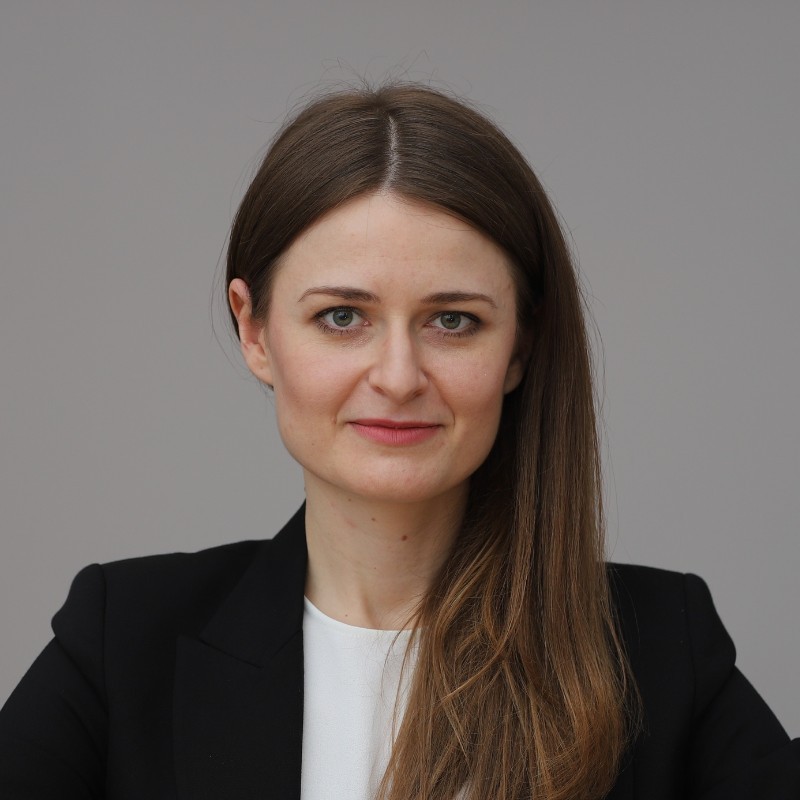 Karolina's passion for law, technology and photography led her to PhotoAiD S.A., where for the past 3 years she has been an expert in the implementation of passport photo compliance procedures in +80 countries around the world.