A visitor Visa, known as Standard Visitor Visa is a short term stay visa that permits entry into the UK for up to six months. It was created to match many short term visits in one category, rather than a few separate ones. The embassy has control over the issuance of visas, and therefore they are able to issue a visa for a shorter or longer period of time.
Who is a Visitor Visa for?
Before discussing the whole eligibility and application process, it is essential to establish who are visitor visas for. Visas are issued for people who are travelling for the purpose of tourism, medical treatment, family visit, or professional reason. Standard Visitor Visa is a replacement for previous visas (family visitor visa, general visitor visa, child visitor visa, business visitor visa, sports visitor visa, entertainer visitor visa, prospective entrepreneur visa, private medical treatment visitor visa or approved destination status – ADS visa) which cover many short term visits. Hence the government decided to put all the visa types into one.
With the visitor visa, a holder is not permitted to use public medical services (only private & emergency), cannot get married or use public funds and is not allowed to be employed. However, visitor visa permits:
to participate in conferences, range of training, meetings or sport events
to perform in musical, artistic or entertaining events as an artist.
to perform academic research of a study
to engage in a clinical duty
to engage in a job as an observer, doctor or dentist,
to attend a professional training/assessment
Who is Required to Apply for UK Standard Visitor Visa
Many countries are visa-free when coming to the UK. This purely depends on the visitor's nationality. Citizens from the US or EU do not need a visa when travelling as tourists for up to 6 months. Other countries mentioned below are required to obtain a visa, and pass general grounds for refusal:
Afghanistan, Albania, Algeria, Angola, Armenia, Azerbaijan, Bahrain, Bangladesh, Belarus, Benin, Bhutan, Bolivia, Bosnia-Herzegovina, Burkina Faso, Burma (Myanmar), Burundi, Cambodia, Cameroon, Cape Verde, The Central African Republic, Chad, China (PRC), Colombia, Comoros, The Democratic Republic of the Congo, Republic of the Congo, Cuba, Northern Cyprus, Djibouti, Dominican Republic, Ecuador, Egypt, Equatorial Guinea, Eritrea, Ethiopia, Fiji, Gabon, The Gambia, Georgia, Ghana, Guinea, Guinea Bissau, Guyana, Haiti, India, Indonesia, Iran, Iraq, Ivory Coast, Jamaica, Jorda, Kazakhstan, Kenya, Kosovo, Kuwait, Kyrgyzstan, Laos, Lebanon, Lesotho, Liberia, Libya, Macedonia, Madagascar, Malawi, Mali, Mauritania, Moldova, Mongolia, Montenegro, Morocco, Mozambique, Nepal, Niger, Nigeria, North Korea, Oman, Pakistan, Palestinian Authority, Peru, Philippines, Qatar, Russia. Rwanda, Sao Tome & Principe, Saudi Arabia, Senegal, Serbia, Sierra Leone, Somalia, South Africa, Sri Lanka, Sudan, Suriname, Swaziland, Syria, Tajikistan, Tanzania, Thailand, Togo, Tunisia, Turkey, Turkmenistan, Uganda, Ukraine, The United Arab Emirates, Uzbekistan, Vatican City, Venezuela, Vietnam, Yemen, Zambia, Zimbabwe
Going abroad and need a visa? Check out our other articles for more guidance:
Application Process
When applying for a UK Visitor Visa, the application needs to be made whilst being abroad (outside of the UK). The earliest application can be made 30 days before departure to the UK. In order to apply, the following steps must be completed: the applicant must check his/her eligibility, complete the online form and supply required documents, schedule an appointment, and attend the interview for a visa to be granted. Application must be fully done online at the official UK website for visa applications.
Application questions will ask about personal details (name, date of birth, personal number), nationality, country of residence, marital status, passport number, and purpose for travelling. Required documents will need to be provided for the application to be approved.
Required Documents For the Visitor Visa Application
Submission of the following documents is essential for the visa to be examined and then accepted. First of all, the most obvious requirement is a completed application form, and a valid passport (with two blank pages for stamping purposes). Secondly, two passport photos along with evidence of financial coverage for the duration of stay (bank statements from the last 6 months or payslips are accepted). Passport photos should be in colour, measure 45x35mm in size, have a plain white background, and be printed on high-quality paper. Applicants must face forward, keep their eyes open and mouth shut (no smiling is permitted). Moreover, headwear should be removed for the duration of the photo.
If you want to get a passport photo then check out this online service: Passport Photo Online which can help you make your own photo at home.
You can also download it on GooglePlay or AppStore depending on your operating system.
In relation to the stay, proof of accommodation (booking confirmation, or information about planned accommodation), along with a detailed travel plan that outlines dates and places a person will visit (eg festival in Leeds). In some cases, a visa invitation letter is also needed. This applies to applicants who put their friend or family member as accommodation. The host must be a UK citizen or legal resident.
For those that are planning to stay longer than 6 months, tuberculosis test results may be asked for when travelling from a state that requests the test to be done. And biometric information – digital photo and fingerprints. Certified translations are needed if documents are not in English or Welsh.
Applicants under the age of 18, will need to supply a birth certificate, adoption papers (if applies to the situation), if travelling alone or with someone other than a parent a signed authorization letter from parents is needed. Along with that, a copy of the parent's biographical page of the passport is sometimes demanded.
According to the employment status, it is sometimes required to supply extra documents depending on the person's working status. If a person is travelling for business, a letter from the employer stating position, work, salary and purpose of travel is needed. If a person is self-employed – business registration documents are needed. For student travellers, a letter from an educational institution confirming enrollment at a specific institution may be needed.
Additional Documents in Accordance to Purpose of Travel
One of the most popular types of standard visitor visa – is a tourist visa. Requirements for tourist visas are slightly different due to the purpose of travel. For tourist visa along with documents mentioned above, additional required documents are: completed tourist visa application form (VAF1A), previous travel history (last 10 years), letter of invitation by a host, information about the home address, recognized English language certificate along with criminal history certificate.
Travellers who are academics, and their purpose of travel is to complete an exchange or research project then essential documents include a letter from home-country employer (authorization of leave from a current job for exchange or research project purposes need to be clearly written along with travel dates). Moreover, a formal letter from a British host organization or institution stating that an exchange or research project is happening, specifying special arrangements is also needed. Same rules apply when travelling for business – a letter from both home and host company are needed.
For individuals who are visiting the UK for private medical treatment, then they are demanded to show two main documents. First of them is a letter confirming a medical condition, that is issued by a UK doctor or consultant. The letter should state the name of the condition and need for treatment in the UK. Costs, dates, and place of the treatment should be specified in the letter. Secondly, evidence of payment must be attached – confirming treatment is fully paid. For visa extension purposes, an additional document confirming the need for further care is required. This needs to be issued by a UK consultant and doctor.
Travellers who are donating an organ to a person in need in Britain will need a letter naming the applicant as a donor match. A letter must be supplied by the UK NHS Trust Living Donor Kidney Transplant Team or a registered doctor from NHS. All details must be outlined about the surgery in the letter. Additionally, evidence of residence in the UK and dates should be provided.
Moreover, since 1st December 2020, the Standard Visit Visa has also replaced the Short-Term Student Visa for studies purposes that last up to six months in the UK. Standard visitor visa now permits students to visit the UK and study for a course of up to six months.
Standard Visitor Visa Extension
There are extensions allowances to a standard visitor visa. An extension is permitted if:
private medical treatment has not finished (confirmation of payment needs to be provided)
an academic has not completed their research project (extension is permitted for a maximum of 12 months)
a person needs to complete a PLAB examination or a clinical duty after passing the PLAB examination (additional 6 months may be granted)
UK Standard Visitor Visa Fee & UK Long-Term Standard Visitor Visa
For a tourist visa, the application cost is £89. Private medical treatments and academic research (which lasts 6-11 months) cost £179. Whilst, the extension fee is £993 for postal, and £1,583 for applications made in person. In case a person may wish to apply for the UK long-term standard visitor visa a fee is much higher. Long term visitor visa period varies from 2-10 years:
2 years is £337
5 years is £612
10 years is £767
To apply for this type of visa, evidence confirming regular visits to the UK, intention to leave when the visa expires, and that changes won't be made to the visa are required.
Sources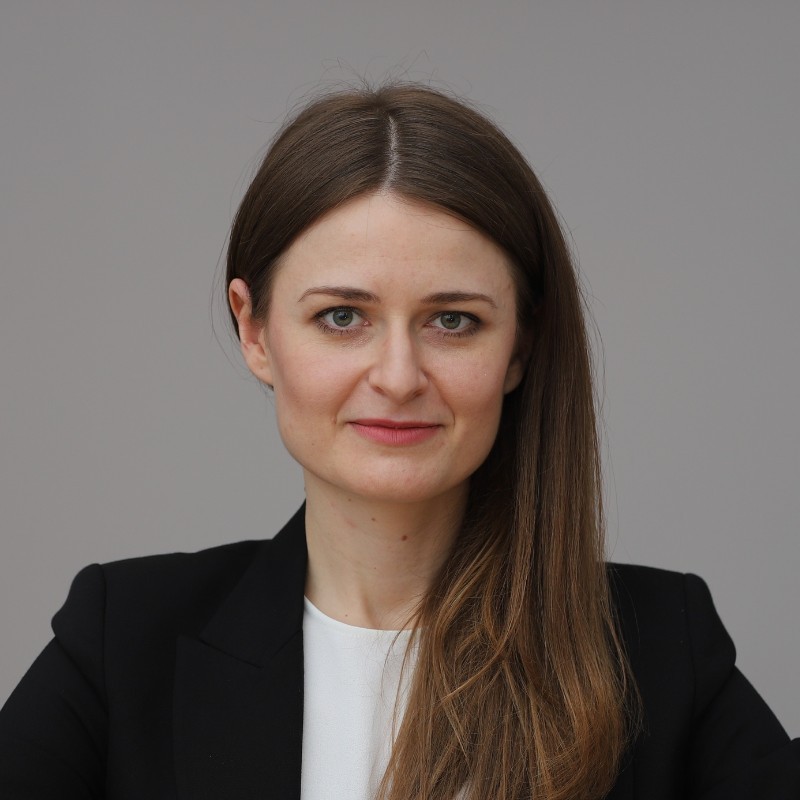 Karolina's passion for law, technology and photography led her to PhotoAiD S.A., where for the past 3 years she has been an expert in the implementation of passport photo compliance procedures in +80 countries around the world.