The UK short-stay student visa, UK short-term visa or so-called Student Visitor Visa require foreign students to participate in a temporary study program, lasting up to 6 or 11 months. It is limited to study courses for learning the English language and short term study programs or research projects which are part of main foreign degree-awarding studies.
Read this article to find out everything you need to know about the UK short term study visa.
Who can apply for a UK Short Term Study Visa?
All internationals coming from the EEA area or Switzerland are required to apply for a UK short-stay study visa. The candidate cannot be younger than 16 and must have a reserved seat in the intended course/research program, in an accepted education provider in the UK, excluding state-funded schools. If you're 16 or 17 of age, you need to have pre-arranged care all through your travel and stay in the UK, and the authorization of your parents or legal guardian.
Bear in mind that working or being self-employed while visiting the UK with a short term study visa are not permitted.
Where can you study with a short-stay study visa for the UK?
Before applying it is good to know which are the accepted education providers in the UK for the short-stay study visa holders to take up temporary studies. It has to be an accredited institution with a valid Tier 4 license.
There is a list of accepted education institutions:
Accreditation Body for Language Services
Accreditation Service for International Colleges
Accreditation UK
Bridge Schools Inspectorate
British Accreditation Council
Education and Training Inspectorate (in Northern Ireland)
Estyn (in Wales)
Higher Education Funding Council for England
HM Inspectorate of Education (in Scotland)
Independent Schools Inspectorate
Office for Standards in Education (Ofsted)
Quality Assurance Agency for Higher Education
Schools Inspection Service
Recognized education provider.
How to Apply for a UK Short-Stay Study Visa?
The application process for the UK Short-Study visa is similar to all UK visas and can be done online from the country you come from. However, the earliest, you can apply 3 months before the expected travel date. Besides that, the applicant has to book an appointment at the UK visa application centre abroad to submit your application evidence and biometric information, such as fingerprints and UK Visa biometric photographs.
Going abroad and need a visa? Check out our other articles for more guidance:
UK Student Visitor Visa application process
To apply for a UK short term study visa you have to pass general grounds for UK visa refusal. You shouldn't intend to remain in the UK when your visa expires. Furthermore, you need to own enough money to pay your onward and backward travel, your accommodation, living and study costs without depending on the UK public funds.
The application process of temporary studies in the UK require to meet some preconditions:
Partaking in a short term English language course – the course must entirely teach the English language as a foreign language.
Participating in an exchange program in the UK as a part of foreign degree studies – the course has to be part of the main academic studies you complete in a foreign country and the foreign academic institution has to be accredited nationally; must not offer full-time studies in the UK, and must have a study program that is equal to a UK degree.
Conducting research in the UK as a part of foreign degree studies – the research has to be part of a foreign degree-awarding course held in a foreign country (such foreign course has to be equal to a UK degree, and the research must be held in a recognized education provider or publicly-funded academic institution here).
Required Documents for a UK Short-Stay Study Visa
To apply for a UK temporary study visa, along with the standard documents required for a UK visa application you must send specifically required proofs of your intention to study in Britain. Documents must be original, unless they're translated versions into English or Welsh, from a foreign language.
Specific documents to apply for a UK visitor study visa are:
Academic transcripts of grades.
Academic references.
Formal letter of acceptance on a study course with details about the course subject, its length and costs.
Proof of a reserved seat in the short term study course in the UK.
Recognized English language certificate.
Proof of your English language skills.
Proof of your earlier education.
Degree awarding certificates.
Degree award certificates for having studied English.
Details about your accommodation.
Details about your travel itinerary with dates of your planned onward and backward journey.
Additional documents if you're 16 or 17.
Notification letter from the UK local authority for receiving information from the school.
Parents/legal guardian letter of consent (it must show in writing their approval for your visit, and must include their contact details).
Appointed carer's letter of consent, it must be issued by an approved carer (appointed guardian by parents/legal guardian) and must show their willingness to care for you during your stay here.
School letter confirming that the UK local authority is informed about your visit (if you're a disabled person or under a foster care arrangement).
How long can I Stay in the UK with a Student Visitor Visa?
You can stay in the UK with a short term study visa either for up to 6 months (if you're 16-18 of age, expecting to participate in an English language course or if you're 18 or older expecting to conduct a research study) or up to 11 months (if you're 16 or older expecting to participate in an English language course).
Take into account that if you're under 18 and travelling alone, you have to add in your short-stay visa application form the person who'll accompany you, by writing their ID information and passport number. Only up to 2 people can join you as your accompanists on your visit. However, they have to make a separate visa application to accompany you.
Can I Extend or Switch my Student Visitor Visa?
Extending a UK short term study visa or switching from another visa to the temporary student one is impossible.
UK Temporary Student Visa Costs and Validity
You'll have to pay £97 or £186, to apply for a UK short-term study visa with a 6 or 11 months validity period.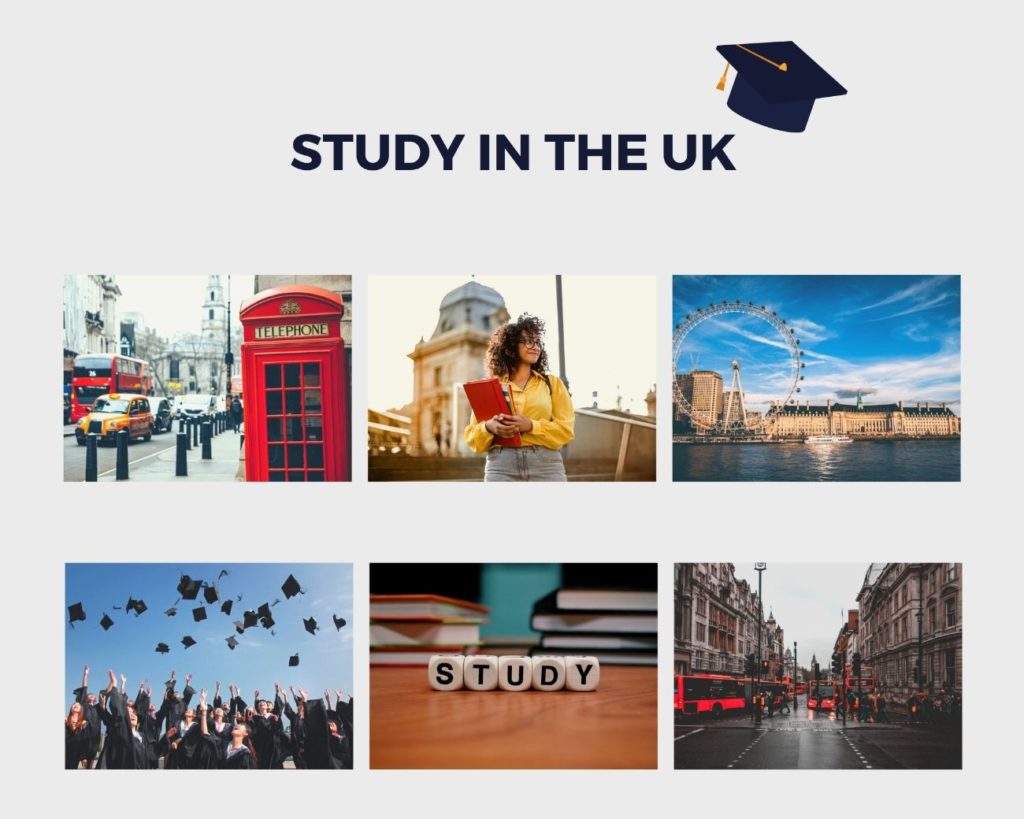 UK Short Term Study Visa Photo Tool
It was mentioned above that one of the required documents for a UK visa is submitting two biometric photographs. It concerns an ordinary UK Visa as well as the Student one. This means they have to satisfy the biometric facial features. Read all the official British requirements to find out what you can and what you cannot do as well as required attire, background colour, facial expression, etc. However, if you need a photo for any of the visas to the UK our Online Photo Tool will make the process easier and more enjoyable for you!
Read the 5 steps below on how to take a UK Short Term Study Visa photo using Photo Tool:
Download Passport Photo Online on your smartphone.
Take a photo (but not a selfie)
Upload the photo if it's ready and choose the type of document you are applying for.
Leave the rest to the online photo editor! It will resize the image meeting the British Visa photo requirements, edit it by changing the background colour (if required) and making it uniform.
In the end, it just verifies the correctness of your shot! If approved, you will receive your picture via email or post. It is your choice!
Sources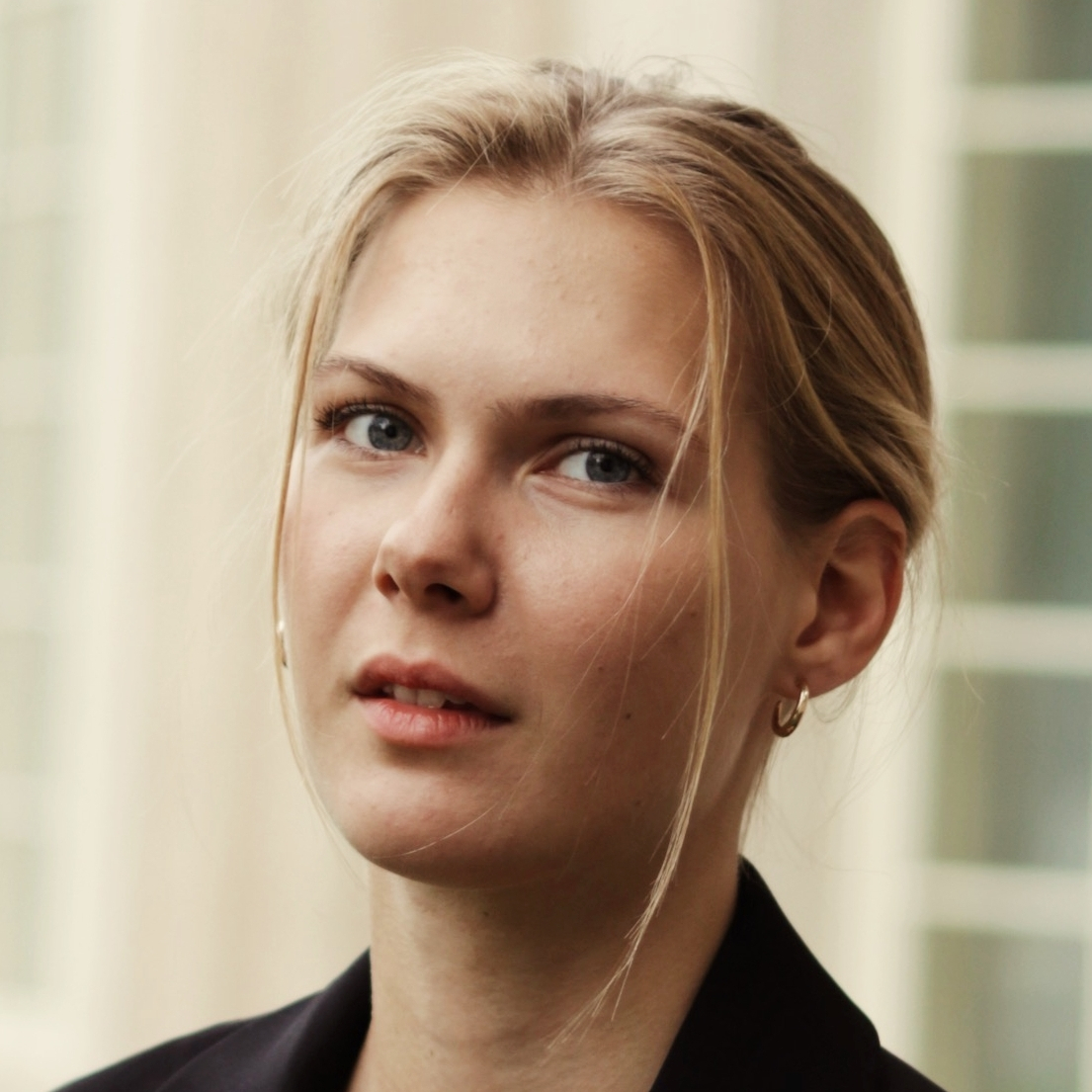 Justyna graduated from journalism and social communications at the University of Lower Silesia. She is an avid journalist with passion for travels and sport, being also a professional athlete for the past 8 years. Justyna is the author of articles concerning biometric photography.