Dependents of UK Tier Holders Visas can apply for a visa too, such as their partners, spouses, children. A UK dependent visa is a UK entry and residence permit granted to certain foreign relatives of the people applying for, or already holding a UK Visa of the Point Based System (PBS).
If you want to know more about the application process, how to apply, who qualifies as the right Dependent relatives, how long you can stay with that visa, what you are allowed to do, read this article to find answers for those questions and more!
Who qualifies for a Dependent Visa in the UK?
People recognized in the UK's Point Based System (PBS) as Dependent Family Members of a PBS Migrant are:
Spouse
An unmarried partner of a long-lasting relationship
Same-sex partner
Child under the age of 18 when making the initial visa application.
If you're a family member from another state despite the EEA countries or Switzerland of a person applying for or already holding a PBS visa, you must get a PBS dependent visa.
Going abroad and need a visa? Check out our other articles for more guidance:
When can a family member apply for a PBS Visa as a Dependent?
You can apply for a PBS Dependent Visa in the following situations:
As a family member of a person applying for with you, or already holding a temporary Tier 1, 2, 4 or 5 visa.
As a spouse/partner (who doesn't qualify themselves for ILR) of a person holding a UK Settlement Permit (ILR) or British citizenship based on previous continuous residence with a Tier 1, 2, 4 or 5 visa.
As a child (whose other parent doesn't qualify for ILR and whose most recent PBS dependent visa was obtained on or after July 9, 2012) of a person having an ILR or UK citizenship on the grounds of Tier 1, 2, 4, or 5 visas.
UK Dependent Visa Preconditions
You can only be considered a right candidate for a PBS Dependent Visa if you can cope with these basic preconditions:
Both the PBS visa holder and the dependent spouse or partner should be at least 18.
Care arrangements for children. If you're categorized as a disabled person, you must have your travel, accommodation and reception arranged and approved by UK local authorities beforehand.
You shouldn't be married or in a civil partnership if you're a child dependent.
You or the PBS migrant must not take part in a polygamous marriage or a civil partnership.
The dependent and the UK visa holder must be authentic partners, who have been living for at least 2 continuous years as partners in the same house.
How to Apply for a UK Dependent Visa in PBS?
To apply for a PBS Dependent Visa, you can either apply from abroad through the online application service or for extending the UK Dependent Visa, through the online PBS Dependent Partner or PBS Dependent Child.
UK Dependent Visa Application Requirements
These are the required documents to apply for a UK visa as Dependent of a PBS Migrant:
Standard UK Visa application documents, such as valid passport, two photographs, proof of accommodation, enough funds, etc.
Proof of your relationship with the Main PBS Migrant.
Criminal Record Certificate.
Proof of being a spouse or partner of a PBS migrant:

Marriage or civil partnership certificates.
Shared bank statements. Named after you and your partner.
Shared council tax bills, showing the same living address of yours and your partner.
Shared utility bills.
NHC registration documents.

Proof of being a child of a PBS migrant (your full birth certificate, additional evidence if you're under 16, shared bank statements in the name of you and your parents).
Tier 2 or 5 Certificate of Sponsorship.
Proof of financial support; the money you need to have for your living costs.
Endorsement Letter of a Department for International Trade (If a Tier 1 Graduate Entrepreneur Dependent).
Allowed Activities with UK Dependent Visa
Here's a list of activities you're permitted to do as a dependent of a PBS Migrant in the UK:
Work.
Study.
Extend your visa.
Switch from one into another PBS Dependent Visa.
Leave and re-enter the UK during the visa validity period.
Apply for Settlement Permit (except for the Tier 4 General Student category).
Not allowed Activities with UK Dependent Visa
There are several activities you're not allowed to do in the UK when you're Dependent on a PBS visa:
Use public funds or benefits.
Work as a professional sportsperson or as a doctor or dentist.
Work as a dependent of a Tier 4 General Student.
Study without an ATAS if you're aged 18 or turning 18 within the visa period.
How long can I stay in the UK with a Dependent Visa?
Here's how much you can be given visa period as a PBS dependent:
Partners of UK visa holders can stay during the visa period of the main PBS migrant. If the main PBS migrant has obtained an ILR you will be issued a visa for 3 years, and you can apply for an extension up to the qualifying period to apply for an ILR.
Children of UK visa holders can stay during the visa period of the parent whose visa expires first. If the parents have an ILR or British citizenship you are granted 3 years of the visa period.
PBS Visa Application Processing Time
Applying from abroad for a PBS Dependent Visa last up to 3 months. Extending or switching PBS Dependent Visa Applications takes up to 8 weeks (standard service), up to 10 days (priority service), the same day you apply (premium service) and applications for Settlement Permit as a PBS Dependent last up to 6 months.
When I Cannot Switch into a PBS Dependent from Another UK Visa?
Here's a list of circumstances prohibiting you to switch from the UK into a PBS dependent from another UK visa:
From a UK Visitor Visa.
From a UK Short-Term Student or UK Short-Term Child Student Visa.
From a Parent of a Tier 4 Child Student.
If you've come to the UK with a visitor visa (with a period of up to 90 days) under 'BIVS' obtained by the Republic of Ireland.
If the main PBS migrant is in the UK on temporary admission, temporary release, or on immigration bail (after having been on temporary admission or temporary release).
These limiting circumstances are disregarded (except for the last one, and dependents in Tier 4 General Student) when the main PBS migrant is holding, or most recently held an LR in Tier 5 Temporary Worker – creative and sporting. However, bear in mind that you cannot apply as a Dependent of a Tier 4 General Student who's taking up studies lasting for up to 6 months, or completing a part-time study course.
Why was my PBS Dependent Partner Visa Application Rejected?
Meet the refusal reasons of an application for a PBS Dependent Partner Visa:
One of you is under 18 years of age.
Stopped being partners.
One of you doesn't apply to switch when the PBS partner does.
Haven't been living as partners for two previous continuous years together.
Your main PBS migrant partner was refused to get the visa or is overstaying in the UK.
Any of you has an ongoing previous relationship or hasn't yet broken a previous marriage/civil partnership.
Are genetically related such as it prohibits you to marry each other in the UK.
Don't have plans for living together as partners in the UK.
Reasons for Rejection of an application for a PBS Dependent Child Visa
You're aged 18 or older and your last visa wasn't as a PBS Dependent Child.
Main PBS migrant parent refused to get the visa or is overstaying in the UK.
You're married/in a civil partnership.
You've shown interest in staying here more than your PBS Migrant Parent.
Both your parents aren't in the UK and your PBS Migrant parent isn't the only parent alive, or the only parent responsible for your education, and there aren't any compelling, serious or compassionate circumstances.
Can a Child who was born in the UK to a PBS Migrant apply for a PBS Dependent Visa?
A child born in the United Kingdom of a parent with a PBS visa can apply as their Dependent to travel outside the UK. To apply as a Dependent Child born in the UK of a Tier 4 General Student parent and their dependent partner (another parent) they have to meet certain requirements:
The child was born in the most recent period of the Tier 4 General Student or Student Visa for a course lasting more than 6 months.
The child was born during the visa period, issued to re-sit examinations or repeat a module of a course, or a study visa issued for a study course lasting a minimum of 6 months, which requires re-sitting examinations or repeating a course module.
Children born in the UK no longer than 3 months after the expiration of the main PBS migrant visa (the PBS migrant must apply for EC).
PBS Dependent Visa Costs
There are different fees to apply for a UK Dependent Visa, depending on the place from where you're applying and the type of dependent PBS visa you're making, including the services you're using to apply.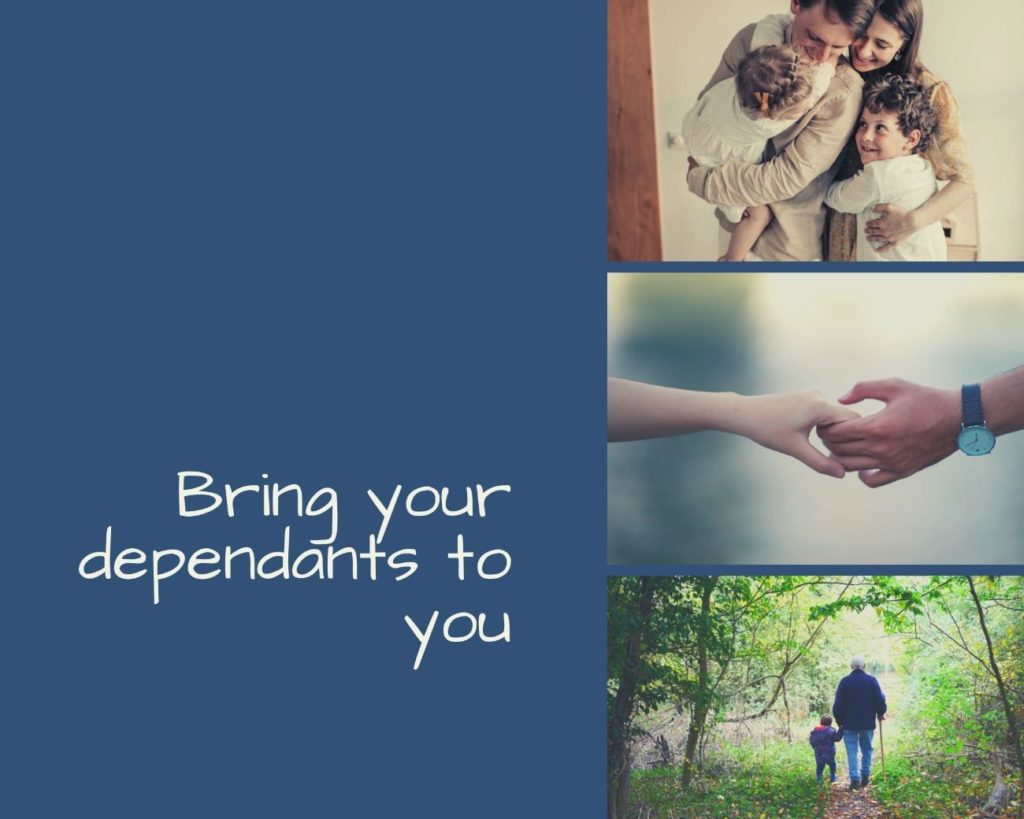 What Is a PBS Dependent Under Differentiation Arrangements?
Qualifying for the UK Dependent Visa under the 'differentiation arrangements' you're considered to be low-risk and you will have to provide fewer documents than a normal applicant. You can benefit from this arrangement if you're applying at the same time as a Tier 4 Student for EC or LR. This relates if such Tier 4 student is sponsored by a Tier 4 sponsor and you both come from any of the following countries:
Argentina
Australia
Bahrain
Barbados
Botswana
Brunei
Cambodia
Canada
Chile
China
The Dominican Republic
Indonesia
Japan
Kuwait
Malaysia
The Maldives
Mexico
New Zealand
Qatar
Serbia
Singapore
South Korea
Thailand
Trinidad and Tobago
United Arab Emirates
United States of America
The UK Dependents Visa Photo Maker
Some of the processes of applying for PBS Dependents Visa require submitting two photographs. So we recommend using Passport Photo Online site or app which resizes, edits and checks whether your picture meets all the UK official requirements
All you have to do is download our Photo Mobile App in the AppStore or GooglePlay. Then, take a photo with your phone and upload it.
Afterward, just choose the type of document you are applying for (for example UK Visa) and let our photo editor do the rest! It will remove the patterns from the background and (if required) change its colour, resize the picture and check if the photo complies with the British Visa photo requirements.
Sources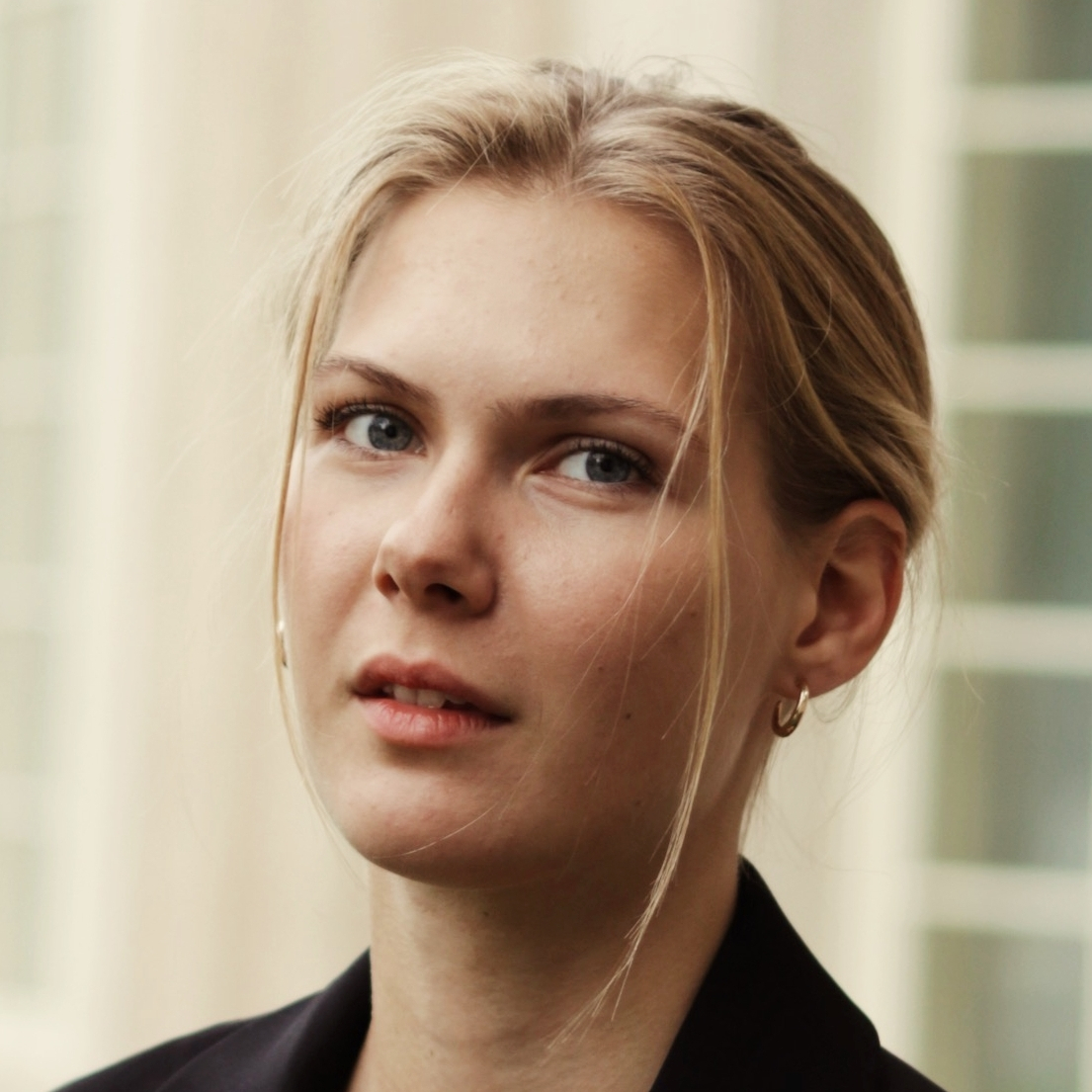 Justyna graduated from journalism and social communications at the University of Lower Silesia. She is an avid journalist with passion for travels and sport, being also a professional athlete for the past 8 years. Justyna is the author of articles concerning biometric photography.