If you've stumbled across this article, then you are probably someone who is taking the driver's education course and requires a drivers license picture. The image is quite an important aspect of the license as the driving license picture can also be used as an identification document.
You might be wondering where to get a driver's license photo taken? Read this article to find out how and where you can get a driver's license photo – there are many options to choose from!
We will guide you through:
3 places where you can get a photo for your driving license
Photo booths
One of the ways you can get your photo for a driving license is through a photo booth. This is probably one of the most popular ways of taking a photo for any official document. They are usually cheap and aren't too time-consuming. However, the downside is that, often, these photo booths might be outdated and the quality of the photos may suffer as a result.
Professional photographers
The second option is having your driver's license photo taken by a professional photographer at a studio. Sure – this sounds perfect. You will be photographed by a professional, so you won't need to worry about what you will look like on your drivers license images. However, visiting a photographer is quite expensive, and there may be other disadvantages, such as long lines.
Online photo software
As the name suggests, online photo software allows you to take your driver's license photo entirely online, through your mobile phone or computer. Getting a biometric photo taken online is very convenient because you can save up to 30% of your money and a few hours of your time, which you'd probably much prefer to spend with your family or friends.
Related posts:
Passport Photo Online – benefits of using our online photo maker
Passport Photo Online is one of the best online photo services you can find on the market today and has been featured in popular publications, such as Forbes, National Geographic, Glamour, and more. You can use the service on the website, or you can download the app from your Google Play or App Store. Using Passport Photo Online has many benefits. You don't have to leave home and you can get an official document photo within 3 seconds! This leaves you with a lot more time to spend enjoying yourself with your friends and family.
Obtaining a perfect driver's license photo has never been easier thanks to the enhanced Artificial Intelligence that this program uses.
4 easy steps to get a perfect photo for your driving license:
Go to the Passport Photo Online website or download our app on your mobile phone.
Take a picture, not a selfie! We recommend having someone stand at least 1.5 meters away from you so they can snap a few photos.
After the picture has been taken, simply upload it to Passport Photo Online.
AI automatically alters the background of the photo, making your driver's license image look as if the picture was taken in a professional studio and AI will crop your photo so it complies with the required size measurements. Your photo will be thoroughly checked to identify any problems, so you can easily fix them. Then, you can enjoy your professionally prepared photo for your driver's license, which you can confidently show to your friends and family.
Yet another great advantage of Passport Photo Online is that you can take and upload as many pictures as you want, and will only pay for the finished product. In case your driving license photo is rejected, which is a very rare chance to happen, you have a 100% money-back guarantee.
Think about the convenience and all the extra free time – you no longer have to travel far and wide just to get your driver's license photo taken, you can get everything done at your own house.
Getting a driving license photo – wrap up
To sum up, it is completely up to you whether you decide to have your photo taken at a professional studio, a photo booth, or by using an online photo maker, although each solution has its pros and cons. My recommendation is to use advanced applications such as Passport Photo Online, which can definitely make your life easier!
Looking for more tips on getting good pictures for your documents? We've got you covered, just check out: Renew Driving Licence Photo – UK
Sources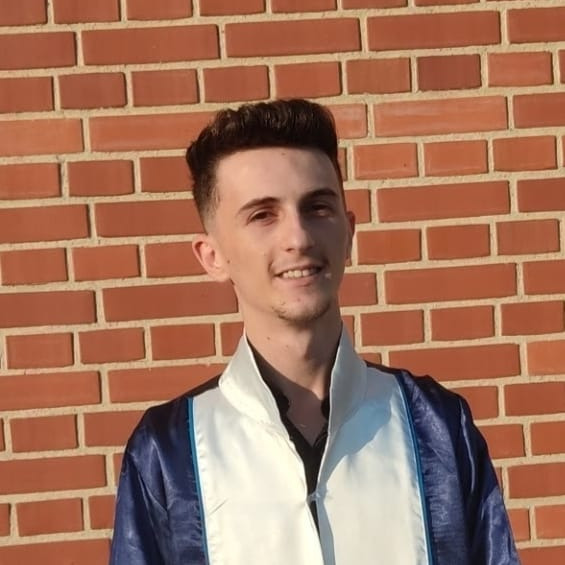 Ledjan is a graduate of Bachelor's degree in Business Management and Marketing at Epoka University, Albania. He is a biometric photography expert and travel enthusiast who loves spending his free time taking photos, painting, and travelling.