Biometric photos are a crucial part of applying for any official document. While online applications are easier than ever, maybe the document you're applying for requires a paper application, or perhaps you just prefer the reliability of a paper form. Finding and filling out an application is easy enough, but then you need to print out two passport style photographs (35 x 45mm) to attach to your form and send to the regulatory body, whether it's the Passport Office, the DVLA or any other organisation. This process requires you to purchase the correct photo paper, as well as make sure your ID photos fit the size guidelines, along with the many other requirements set for biometric photos. Luckily, we've compiled a handy guide to how to print a passport size photo, the perfect companion as you carry out this process.
In this article you will learn:
How to print out a passport size photo
If you want to learn how to print out your passport style photos, you've come to the right place! We've laid out all the best techniques for getting your photos printed, whether it's for a passport photograph or another document that requires a photo of that size. You can either have it taken in a photo shop or from home, using photo paper and either photo editing software or an online passport photo maker. We'll give you all the information you need, so you can judge for yourself which is right for you.
Need a new passport photo soon? Learn the rules by checking out:
How to print a passport size photo in a photo shop
One way for you to print a passport size photo is to get it printed at a photo shop. There are any number of these dotted around the country, with brands ranging from Snappy Snaps to Boots (read more about Boots passport photo). The process of doing so is very simple, you simply go in-store, to either one of their kiosks or one of their photo printing machines and present either a digital photo on your phone or a copy on an SD card. While you wait, your photo will be printed and you'll receive a paper copy to take home with you.
If you want to take this option and save some money, then there is a clever life hack that can save you money when printing passport photos. Here's what you need to do: Use the Passport Photo Online website (or download our passport photo app) and use it to generate a passport photo template with your chosen photo. Next, go into your chosen photo shop and ask for a standard 10 x 15cm (4×6 inches) postcard size photo, using the passport photo template. Before you know it, you're printing passport photos in-store for less than a pound! It's so simple, but it can save you so much money!
How to print a passport size photo at home
If you'd prefer it, there are any number of ways that you can get your passport size photos printed without even needing to leave your house. There are, for example, a large variety of software packages available that can allow you to print your own passport sized photos. You have to be careful though, as the UK Government are quite strict about the level of editing that passport photos are allowed to have. It's also important to remember that you're not allowed to print your passport style photos on normal paper. We recommend that you use at least 180gsm photo paper for printing biometric photos. Read on as we break down some of the key options you have, along with our own recommendation for which is the best option.
Printing passport photos using a downloadable image editor
One option you have if you want to print passport photos at home is to use an image editing software package, like Photoshop, to resize a photo into a passport size picture. There are loads of programs on the market that can do this. Photoshop is only the most famous example, you could also use another passport photo software, like GIMP, to create your printable passport photos. In order to use these systems, all you have to do is take a passport style photo, upload it to the software and use the resizing tool to edit it to the correct size. Photoshop, for example, allows you to use a real-life scale to measure out your passport photos to ensure that you have got one that's the correct size. Once you've made it fit the size specifications (35 x 45mm), you will have a new passport photo ready to print. If you adjust the canvas size on your computer, you will be able to create a standard 2 x 4 reel of passport photos, so you have enough for any application.
One thing you need to bear in mind with this method, however, is that these software packages will not check the official requirements for your chosen photo automatically. This means you will need to manually check your photo to make sure it fits all the UK passport photo requirements. These specifications are very important, as failing to work with them will mean that your photo, and your application, will be rejected by the authorities, which will mean you have to spend time redoing your photo and your application. We therefore advise you to read the requirements of your chosen document photo in great detail and pay close attention to setting up your photo in order to make sure that the finished product is compliant with the rules.
Printing passport photos using an online photo service
If you want a quick and easy way to get a passport size photo, then you also have the option to use an online passport photo maker. These internet-based services, for example, Passport Photo Online, Visafoto, IDPhotoDIY allow you to upload a photo to a website or mobile app, then wait as their AI photo checkers analyse your photo in order to make sure that it fits all the necessary requirements. You will still need to have your own passport photos taken using a camera or mobile phone, but after that, it gets a lot easier. These tools will remove your background, replacing it with a suitably plain one that will be more likely to pass the government checks. They will also check your photo against the government parameters to gauge its compliance with the rules as a whole. This takes a lot of the legwork away from you and gives you a bit of extra peace of mind from having a second opinion on your photo before you send it. Once you're satisfied, many of these sites will offer you a template that you can use to print out your passport photo, or else have it delivered to your door. There are plenty of these sites to choose from, but if you're looking for the best option for you, just read on…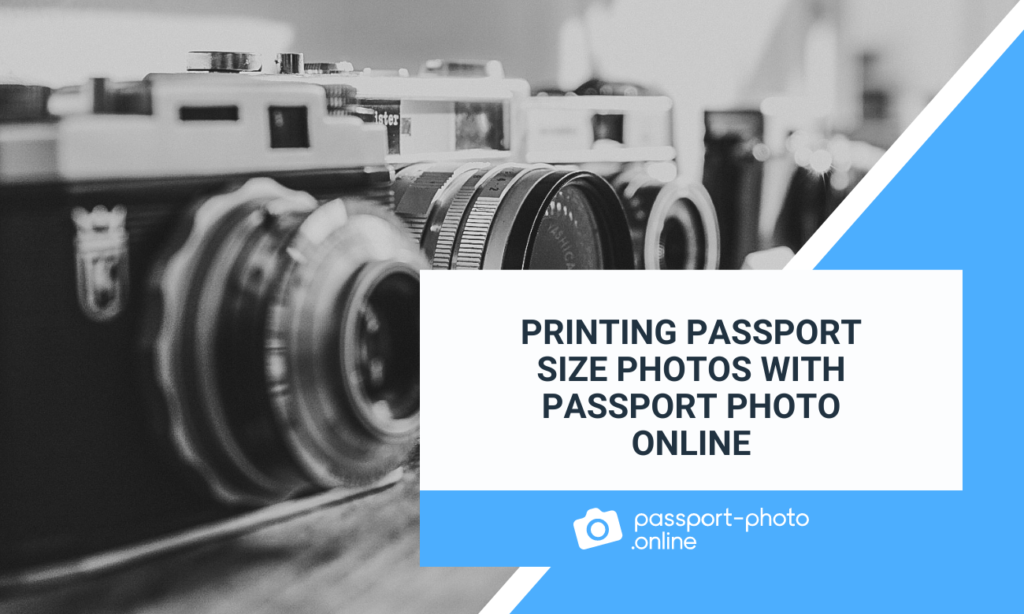 Printing passport size photos with Passport Photo Online
If you want to print a passport size photo, and you need to fit it around your busy, on-the-go lifestyle, doing so from the comfort of your own home can be a very tempting option. If you want to make it even easier to get a passport size photo from home, consider using Passport Photo Online! Our AI-based software has all the size specifications and other requirements for passport, visa, driving licence and any other form of ID photo you might need saved onto it, so it knows exactly what your passport size photo needs to look like. All you need to do is follow a simple 3 (three) step process:
Find and prepare your chosen setting, with a light grey or plain cream background, per the official guidelines. Make sure the lighting is even, with no glare or shadows in the background. If possible, find a place with natural light. You can't use a selfie, so we recommend that you ask one of your friends or family members to take your photo for you.
Take the photo using either your phone's camera app or our mobile app. You may also choose to upload an existing one to the PPO website or app (although remember it must have been taken within the last month). Once you've selected your photo, our AI software will edit and rework it to fit the specifications.
Repeat the process with as many photos as you need to until you have a photo you are happy with, then print the template.
In 15 minutes, you could have your perfect passport size photo template right in front of you. From there, you need only print the passport photo template on photo paper, cut out the passport photos you need and add them to your document application. This is a huge time saving, freeing you up to be with the people you care about. You can save a lot of money with this service, too. On average, getting a passport size photo with Passport Photo Online can save you up to 54%. If you've seen your photo, and want to try again, you can, free of charge – you'll only pay for the photo you decide to use in your application. What we can guarantee most of all, though, is quality. Our AI checkers are backed up by a team of trained human inspectors, who will check your photo thoroughly to make sure it fits the requirements. We take a lot of pride in what we do and if your photo is not accepted by the passport authorities despite our checks, we'll refund you 200% of the money you paid. Yeah, you definitely read that right, 200%.
How to print a passport size photo – summing up
As you can see, if you're looking up how to print a passport size photo, there are many options for you to choose from, both at home and away. Our recommendation is that you use an online passport photo maker, like Passport Photo Online, as this can save you time, money and energy, leaving you with more to spend on the people you care about. However you choose to print your passport photo, though, make sure you are familiar with both the process and the requirements you need to fulfil. Once your photo has been printed, you can enclose it with any application that requires a passport size photo. After that, you can start preparing yourself for your next big adventure!
FAQs
Can you print passport size photos?
Yes, you can absolutely print your own passport photos, provided you have the correct supplies. You can't print passport photos on normal paper, you have to use photo paper of at least 180gsm. You also need to use either a downloaded photo editor or an online passport photo tool to make sure the photo that you're printing is the correct size. Unless you plan on using an online passport photo maker, you will also need to make sure that the photo you are printing fits all the other requirements for your document photo, e.g. those relating to composition or dress code.
How do you print a passport size photo from your phone?
If you want to get your passport size photos printed from your phone, your best bet is to use an online photo service app, like Passport Photo Online! All you have to do is take or upload a photo on the app, then let the AI software do the rest. Your image will be resized, given a plain photo background, and even checked out for errors, with a full report given to you so you can make the necessary edits. From there, you can just print out the template directly from your phone. Make sure you use photo paper!
How do you print a passport size photo in Photoshop?
In order to print a passport size photo from Photoshop, simply upload your passport photo, having made sure that it fits the official requirements, upload it to Photoshop, use the scale adjustment tool to make sure your photo is the correct size and print it out, making sure to use photo paper. You should make sure to adjust the canvas size on Photoshop to allow you to create a 2 x 4 reel for your passport photos.
Sources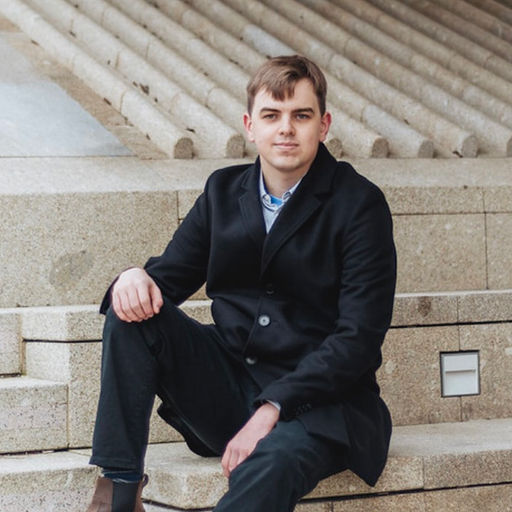 Having graduated with a History degree from the University of Birmingham, Sam has proven writing experience in biometric photography articles, marketing and events. Born in the UK, he has travelled extensively both nationally and internationally. In his spare time, he enjoys reading, cycling and skateboarding.