When applying for a new passport, one of the conditions is to have an up-to-date passport photo. It is essential that the photo reflect an individual's current looks in order to avoid any problems at the border security checks. Hence, to make life easier innovators keep trying to come up with new ideas. In this case, an app for an Android device.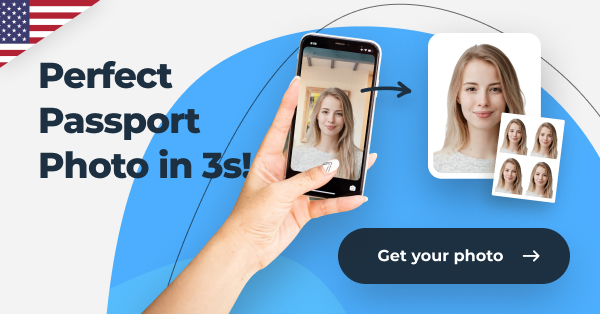 Looking for more tips to get that perfect passport photo? Try reading our other articles:
How to take a passport photo with an Android phone
Firstly, a person taking a passport photo must make sure that they are 40 cm away from the camera.
Then, an individual needs to face forward, and look straight into the camera, with a neutral facial expression. No smiling or frowning is permitted. Furthermore, a person cannot twist their head in any direction.
Finally, make sure the lighting is the same on both sides. No shadows or any facial distractions are allowed.
All of the processes take no more than 3 seconds!
Passport Photo Online app on Android
To make life easier, some businesses made their service into an app. This is particularly useful during the time of the pandemic, as people do not risk their health and safety as they can take their passport picture at home. All you need to do is access the Google Play store on Android device and download the Passport Photo Online application. The app works exactly like a photo booth that you can find at a post office. As mentioned above, the whole process takes 3 seconds, as everything works automatically. These images can be also printed if a person is applying in a hard copy form rather than online.
Additionally, the application is very clever, and as you click which document you want to take a picture for (in this case a passport) it automatically detects the photo size and even crops it to the required size. The application can also solve problems such as trouble with backgrounds, if a person doesn't have any white background for a picture to be taken, the application allows them to edit their picture and add a white/transparent background. Keep in mind that this application requires a 5.0 Android system.
Passport Photo Online – application fee
Currently, the application has no fee, only in-app purchases. Its popularity is high as Android users alone are equal to over 500,000 + installs. Moreover, on Passport Photo Online all digital photos – including passport photos – are now free of charge (finishes on 31.03.2021).
Passport Photo Online – app reviews
In terms of reviews, our Android app has a score of 4.5/5 stars (5,996 reviews). Its last update was on 03/03/2021 which proves the quality of the service. Here are some reviews of the app:
Kim: ''Quick and easy to use. The photo was approved for a passport. Response and review of photo by professional to see if it meets the requirements was completed in minutes. The passport has been approved with the photo. We didn't have a white background in the apartment and they edited it instantly and no shadows on the face either. Fantastic service especially during covid times with photo booths not in operation or shops not taking passport photos! Thanks so much ? highly recommend''
Steve S.: ''So far so good. Very easy process from hand-holding guidance framing the shot to the iterative process of getting the photos checked and returning for another go until we get it right. I am now looking forward to getting my passport application done. This app certainly is an unexpected joy''.
Venkatesan M.: ''Very good app, very comforting to know that it is doing a list of predefined checks. I used their service for my baby photo and my experience is very good''
DISCOVER MORE: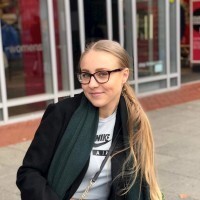 Holding the degree in International Business Management from a prestigious Manchester Metropolitan University, Victoria gained impressive knowledge in marketing, management, and HR. Wiktoria has completed voluntary work at Angoville as a coach of young adults. Her plans are associated with self-development, a glamorous career, travels.