Here's the thing:
From AI-powered facial recognition to voice, fingerprint, and other forms of identification, biometric technology has already made a HUGE impact on our lives in terms of security and convenience.
But just how far have we come?
To answer that question, we've compiled this roundup of the latest biometric statistics, facts, and trends for 2023.
Let's roll.
Top 10 Biometric Stats to Know in 2023
User penetration: 245M Americans use biometric technology on their smartphones.
Most popular biometric technology: fingerprint scanning is the most prominent biometric technology, with 70% of Americans using it.
Current revenue: biometrics technologies' revenue in 2022 was $43B.
Projected revenue: the global biometric system market is forecast to reach $83B by 2027.
Future market leader: voice recognition is expected to grow the most among biometric technologies, from $10B to $27B in 2027 (+63%).
Leading use case: the most widespread use of biometrics is unlocking a device, with 42% of Americans pointing to it.
End-user: the public sector is the biggest end-user of biometric technologies, with ~32% of the market share.
Concerns: over 80% of Americans are concerned their biometric information will be misused.
Regulations: only 30% of experts in the Americas think today's level of government regulations related to biometrics is strict enough.
Biases: facial recognition systems are prone to demographic biases. False match rates are between 10 and 100 higher with Black people than with Whites.
General Biometric Statistics
| Examples of Biometric Technologies | Share of Americans Who've Used Them |
| --- | --- |
| Fingerprint scanning | 70% |
| Voice recognition | 15% |
| Facial recognition | 13% |
| Signature dynamics | 12% |
| Iris recognition | 7% |
| Hand geometry | 6% |
| Typing dynamics | 3% |
Fingerprint scanning is the most acceptable biometric technology, with 86% of Americans feeling comfortable with it.
Americans are the least comfortable with facial recognition, with 30% expressing concerns about it.
The share of smartphones with biometric protection enabled grew from 68% in 2016 to 80% in 2020.
Since 2020, the percentage of devices with biometric security turned on has stalled at around 80%.
Passwordless identification systems have gained 50% in popularity since 2019.
| Biometric Technology | Value in 2022 | Forecasted Value in 2026/7 |
| --- | --- | --- |
| Voice recognition | $10B | $27B (+63%) |
| Fingerprint scanning | $9B | $19B (+53%) |
| Facial recognition | $5B | $13B (+62%) |
| Iris recognition | $3B | $8B (+63%) |
| Signature verification | $1B | $5B (+80%) |
The global biometric market's revenue reached $43B in 2022 and is projected to hit $83B by 2027.
The biometric market has grown by 18% since 2020.
17% of US adults fear for their biometric data's safety.
16% of Americans think biometric technologies can be breached.
Around 80% of African countries have already introduced biometric voter registration (BVR) systems. That makes Africa the world's leader in the implementation of this solution.
| Chosen Countries That Adopted Biometric Technologies | Use Case Examples |
| --- | --- |
| United States | Biometric passports |
| Canada | Iris recognition at NEXUS border crossings |
| China | 10 finger scans and a voiceprint from foreign visitors |
| Israel | A mandatory database of fingerprints and face templates for all Israeli citizens |
| United Kingdom | Automated biometric gates (ePassport gates) at key airports |
Biometric Technologies: Users
A fingerprint scan is the most widely-used biometric technology, with 70% of Americans utilizing it.
Of 307M smartphone users in the US, ~245M utilize biometrics.
People who've tried fingerprint recognition are more likely to use facial recognition in the future.
| Use Cases of Biometric Technologies | Share |
| --- | --- |
| Unlocking smartphones | 43% |
| Accessing bank accounts | 18% |
| Buying online | 11% |
| Paying bills | 6% |
| Logging into emails | 5% |
Share of Americans who feel comfortable using the following biometric technologies:
Fingerprint recognition: 75%
Voice sampling: 66%.
Hand geometry: 63%
Facial imagining: 61%
Iris scanning: 60%
DNA sampling: 55%
Apart from regular users, industries also take advantage of biometric technologies:
| End Users of Biometric Technologies | Share |
| --- | --- |
| Public sector | 32% |
| Banking, financial services, and insurance | 28% |
| IT & Telecommunications | 24% |
| Healthcare | 10% |
| Other | 6% |
What's the Future of Biometric Technology?
Over 40% of Americans feel more comfortable using new biometric technologies today than two years ago.
50% of experts believe face recognition will significantly increase biometric tech use cases over the next five years.
Only 3% of industry professionals think fingerprint authentication will lead the biometric market.
30% of biometric experts think the digital identitysector will use biometric technologies the most in the next five years.
15% of professionals point to artificial intelligence as the primary use case of biometrics, followed by border control (7%) and surveillance(6%).
| Areas with the Highest Increase in the Use of Biometric Technologies | Share of Industry Experts Who Agree |
| --- | --- |
| Digital identity | 35% |
| Border control | 11% |
| Artificial intelligence | 8% |
| National identity | 5% |
Biometric Technologies: Fears
Facial recognition should be used by police, according to ~50% of biometric industry experts.
59% of Americans accept law enforcement's use of biometric systems in situations of public threat. But surveillance is what people fear the most:
| Fears Associated with Biometric Tech | Share of Respondents Who Share Them |
| --- | --- |
| Mass surveillance | 73% |
| Misidentification | 59% |
| Demographic differentials/bias | 56% |
That means people worry that governments may abuse their power. In this context, here's a look at the extent to which Americans trust various bodies with their biometric information:
Employers: 84%
Tech companies: 78%
Government: 71%
Government is the least trusted body, but is it rightfully so? Let's see what industry experts think about biometric regulations:
42% of industry professionals believe countries should regulate biometric technologies more strictly.
57% of experts think the legislation is too relaxed regarding the commercial use of biometrics.
On the other hand, more than 70% of industry experts feel that border control with biometric technologies is regulated well enough.
60% of European biometric experts are satisfied with their region's biometric regulations.
40% of pundits from Australia & New Zealand think their governments regulate biometrics enough.
Only 30% of industry professionals in the Americas consider regulations strict enough.
What obstacles does biometric technology need to clear before it can be rolled out on a larger scale?
| Obstacles in the Way of Biometric Technology | Share of Industry Experts Who Agree |
| --- | --- |
| Privacy/data protection concerns | 57% |
| Lack of public trust | 50% |
| Legislation and governance | 45% |
Another 30% of industry specialists point to social media and school administration as the primary areas where biometric technologies shouldn't be used.
80% of privacy experts say biometric systems shouldn't operate without human oversight.
One in three Americans fell victim to privacy invasion from a business.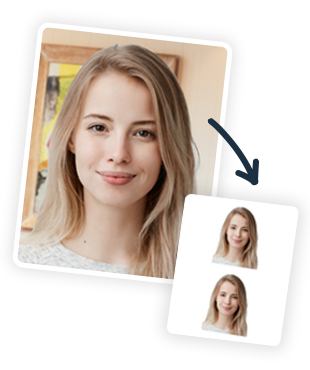 Looking for passport photos? Discover more information:
Biometrics vs. Air Travel
Automated baggage drops, security checks, and border control are just a few examples of where biometric tech is used. Here's a look at the market through the prism of air travel:
The airport biometric technology market made $390M in revenue in 2022. That's 22% more than in 2021.
~50% of airlines plan to introduce self-boarding, biometrics-powered gates by 2024.
Biometric technology is the #2 investment priority for airlines, with 76% already having or planning to implement it.
74% of airports worldwide want to introduce some biometric identification technology.
| Top Biometric Features in Airports | Share of Airports to Introduce Them by 2024 |
| --- | --- |
| Self-check-in | 82% |
| Self bag-drop | 78% |
| Security | 67% |
Biometric authentication technology has reduced boarding times at the Los Angeles Airport by 20 min (50%).
Spirit Airlines introduced a facial recognition system that cut check-in times by 30%.
Vision-Box, a biometric tech company, sped up the boarding process by 50%.
But what do passengers think about biometrics?
Airport passengers feel very comfortable with biometric technology used for security checks, identity verification, and boarding.
Passengers are only somewhat comfortable with biometrics used for lounge access, luggage collection, and check-in.
| Passengers' Opinions about Biometric Technologies in Airports | Responses |
| --- | --- |
| I think biometrics can speed up processes | Strongly agree |
| I feel comfortable with biometrics used for security checks | Strongly agree |
| I'm concerned with privacy risks | Agree |
| Biometrics in the airport is a good idea | Agree |
| I like the idea of using biometrics in airports | Agree |
| I intend to use biometrics even if there are other options available | Somewhat agree |
36% of travelers have encountered biometrics-powered processes at airports. Of those, 88% are satisfied with them.
75% of airport passengers would prefer to use biometrics instead of passports and boarding passes.
73% of air travelers are OK with sharing their biometrics data to speed things up at airports.
25% of Americans are against using facial recognition for domestic flights.
Demographic Bias in Biometrics
Nearly 60% of Americans fear demographic bias.
Biometric authentication systems excel at identifying white adult males.
Facial recognition systems have the highest margin of error across ethnicities, followed by genders and ages.
Some facial recognition algorithms are 10 to 100 times more prone to showing false positive results with Blacks than with Whites.
False match rates (FMR) of facial recognition systems are also high with native Americans and people from the Pacific region.
Women are 5x more likely to be falsely recognized by biometric systems than men.
Stacking It All Up
There you have it.
A comprehensive list of biometric statistics, facts, and trends to help you see the forest for the trees.
Are there any other biometric stats you'd like to see? Or perhaps you're curious about a particular field where biometrics are used?
Let us know in the comments!
FAQ
How effective is biometric identification?
Nearly 90% of companies consider biometric authentication effective for data stored on-premises or in a public cloud. After all, a single fingerprint scan gives you over 98% accuracy; with four fingers, that number climbs to 99.99%.
What are the four main types of biometrics?
The four most popular types of biometrics are fingerprint recognition (70%), voice recognition (15%), facial recognition (13%), and signature dynamics (12%).
What percentage of phones have biometrics?
Over 80% of smartphones have biometrics enabled as of 2022, which accounts for ~240M devices in the US. The rates of activated biometric features have remained relatively the same in the past two years.
What's biometric data?
Biometric data is a set of unique physical characteristics of a person, like fingerprints, used to verify their identity. Popular biometric authentication methods include facial, voice, or iris recognition.
Fair Use Statement
Did you like our infographics? If so, feel free to share them with your audience. Just remember to mention the source and link back to this page.
Sources
Airlines for America, "Air Travelers in America"

Allied Market Research, "Biometric Technology Market"

Biometrics Institute, "Biometrics Institute Industry Survey 2022"

Duo Security, "The 2022 Duo Trusted Access Report"

Future Travel Experience, "LAX Unveils New $1.7BN West Gates Expansion Equipped With Latest Technology"

Future Travel Experience, "Spirit Airlines Rolls Out Biometric Check In at US Airports"

German R., Barber K., "Consumer Attitudes About Biometric Authentication"

Grother P., Ngan M., Hanaoka K., "Face Recognition Vendor Test (FRVT) Part 3: Demographic Effects"

International Air Transport Association, "2022 Global Passenger Survey"

Kasim K., Winter S., Liu D., Keebler J., Spence T., "Passengers' Perceptions on the Use of Biometrics at Airports: A Statistical Model of the Extended Theory of Planned Behavior"

PennState, "Research Finds Us Adults Have Context-Specific Views on Biometric Technology Use"

SITA, "Air Transport IT Insights 2021"

SITA, "Passenger IT Insights 2022"

Statista, "Airport Biometric Automation Market Revenue Forecast Worldwide From 2018 to 2022"

Statista, "Americans Accept Facial Recognition for Public Safety"

Statista, "Automated Fingerprint Identification System Market Revenue Worldwide From 2021 to 2027"

Statista, "Facial Recognition Market Size Worldwide From 2019 to 2028"

Statista, "Global Biometric System Market Revenue From 2020 to 2027"

Statista, "Share of Active Phones With Enabled Biometrics in North America, Western Europe & Asia Pacific From 2016 to 2020"

Statista, "Share of Airports Worldwide Expecting to Trial New Technologies in the Next Three Years as of 2021, by Type"

Statista, "Share of Consumers Who Trust That Their Biometric Data Is Safeguarded and Used Properly in the United States From 2020 to 2022"

Statista, "Signature Verification Market Revenue Worldwide in 2019 and 2026"

Statista, "Voice Recognition Market Size Worldwide in 2020 and 2026"

The New York Times, "Your Face Is, or Will Be, Your Boarding Pass"

Wikipedia, "Biometrics"

Wikipedia, "Countries Applying Biometrics"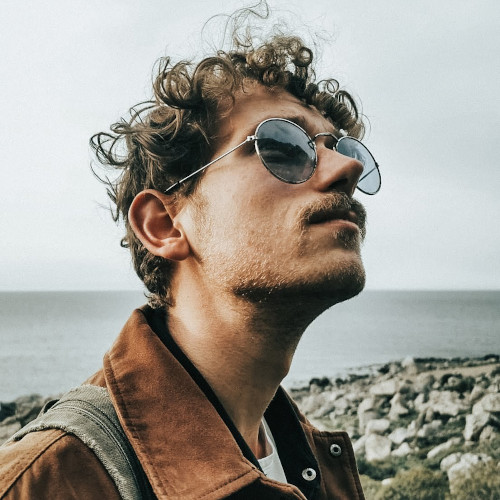 Adam is an SEO & Digital PR writer with a child's curiosity about the surrounding world. His superpower to dig out juicy facts got him citations in Forbes, Social Media Today, and 90+ other news outlets. Adam enjoys snapping pictures and won the national Huawei Next Image Award.