Let's talk facts:
With ever-changing and never-ending travel restrictions that keep the industry in limbo, international travel is still a challenge.
So—
At Passport Photo Online, we've decided to put together a ranking of the most and least affordable cities (with the best weather) to visit in the US to make choosing a local destination a breeze.
Most Affordable Cities (With the Best Weather) To Visit in the US

As you can see, Mesa (AZ) topped our ranking as the most affordable city with the best weather to visit in the US this year, followed by Tucson (AZ) and El Paso (TX).
On the opposite end of the spectrum are San Francisco (CA), Oakland (CA), and Washington (WA).
Now—
Here's some quick information about the front runners that might help tip the scales in their favor:
Mesa
Affordability rank: 5
Weather rank: 1
Fun fact: You can take a tour of the Mesa Arts Center, the largest comprehensive arts campus in the state that cost $95M to build.
Although Mesa isn't the most affordable city in the country (that honor goes to El Paso), it won't make a hole in your pocket. A three-course meal for two people will cost you ~$75 (vs. roughly $100 in San Francisco), and the cheapest nightly hotel stay (three stars, city center, double room) will cost you ~$163 vs. around $240 in New York.
On top of it, Mesa boasts some great weather, with temperatures in July reaching around 94°F (34.4°C) on average.
Tucson
Affordability rank: 4
Weather rank: 4
Fun fact: Tucson is one of the best spots in the country if you're a stargazer. It has far less light pollution than other American cities, allowing stars and planets to shine through the darkness.
Just like Mesa, Tucson isn't the most affordable place on the list, but it's pretty close.
Yet, Tucson offers a warm, dry climate (averaging 86.5°F or 30.2°C in July) and plentiful attractions to keep you busy, such as:
The Sonoran Desert at Saguaro National Park (spot wildlife and the tallest cacti in North America)
The Pima Air and Space Museum (the world's largest privately funded air museum)
Mount Lemmon Scenic Byway (one of the most scenic drives in southeast Arizona)
El Paso
Affordability rank: 1
Weather rank: 12
Fun fact: The first Thanksgiving took place in 1598 in the town of San Elizario in El Paso County.
If you're really going for affordability, El Paso is your best bet. In the Six Shooter Capital—that's what it was called back in the 1880s because of its lawlessness—hotel rooms (three stars, city center, double room) start from ~$128 per night on average, and a three-course meal for two shouldn't cost more than just $41.25.
A beer at a bar? Just 3.75 (vs. $7 in Oakland).
Besides being a border town, El Paso has a massive Mexican influence, rich history, and culture. Here are a few things to do in El Paso for families:
Try the most delicious authentic Mexican food.
Discover White Sands National Monument with miles of rolling white dunes.
Learn the border patrol history at the Border Patrol Museum (the only museum of its kind in the US).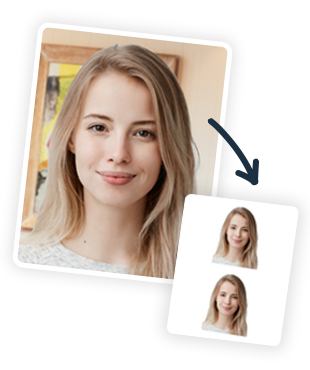 Looking for passport photos? Discover more information:
Best Cities to Visit in America (According to Travel Experts)
Now,
If you're still unsure what city to visit in 2023, we've also reached out to a few travel experts and asked them to share their favorite budget-friendly spots in North America.
Jessica Schmit, Uprooted Traveler: St. Louis, Missouri
If you're looking to explore an American city on the cheap, you can't go wrong with St. Louis. It's packed with stunning 1800s architecture, adorable neighborhoods, and a world-class food and beverage scene.
While St. Louis is a host to several noteworthy attractions, the food and beverage scene really makes St. Louis extraordinary. For example, in 2020, eight St. Louis chefs were named James Beard finalists, from fast-casual Asian eateries to fine dining experiences. St. Louis is also home to the South Grand neighborhood—a street offering cute boutiques, historic buildings, and, most importantly, a whopping 13 different types of international cuisine in a four-block area (which, for the record, is more than Epcot Center at Disney World).
Lastly, visiting St. Louis Arch is a must—built in 1963 and named a US National Park in 2018 (the only one in an urban center), Arch is both an engineering and architectural marvel. At Arch's base, you can explore the newly renovated museum, which provides fascinating historical background on the settlement of St. Louis all the way through the construction of Arch itself. Afterward, take a tram ride up the side of one of Arch's legs to the top of the structure (some 630 feet in the air), providing spectacular views over the St. Louis downtown and the Mississippi River.
Solvang is a Danish town in the Santa Ynez Valley wine country. It feels like you're in a European Christmas Market without needing a passport! All of the architecture is true to the heritage of the city. There are several authentic dining spots, too, like the Solvang Restaurant that serves Aebleskivers. Even the accommodations in town are Danish-themed. Once you're here, you won't need your car. The entire town is contained in just a handful of blocks.
The number one thing to do in Solvang is wine tasting. Solvang has over a dozen wine-tasting rooms. Many offer two-for-one tasting deals if you visit the visitor's center or get coupons from the travel brochures at the hotels. Even without a coupon, these wine-tasting rooms are some of the cheapest in California: many tastings are only $15 a person.
Martin Soto, Travel Explorator: Milwaukee, Wisconsin
It's the largest city in Wisconsin by population and around an hour away from its capital Madison.
Milwaukee is one of the most diverse cities in the United States, so there are many food options and cultural events. You can find events occurring throughout the entire year. Some of its most famous festivals are the Wisconsin State Fair and Summerfest. Summer fest is considered The World's Largest Music Festival, which takes place in July and receives people from all over the world.
If you're a huge music fan, you need to visit Milwaukee during this time. If you're a beer aficionado, you'll be happy knowing that the city is home to the famous Miller Brewery and Lakefront Brewery. Plus, despite its cold weather during the winter, it has warm weather during the summer, and with beaches like Bradford beach, there is always something fun to do.
However, the #1 thing to do in Milwaukee is to visit the Milwaukee Art Museum. It's one of the hallmarks of architecture in the entire city, with physical wings that open at 10 AM and close at 5 PM. It's quite an exciting sight to see, making the building its own piece of artwork. The place has over 30,000 different types of art pieces. It's also located on the lakefront, so once you're finished touring the museum, you can enjoy a pleasant stroll along the lake area and the park near it.
Fair Use Statement
Did you like our ranking? If so, feel free to share it with your audience. Just remember to mention the source and link back to this page.
Methodology
To put together this ranking, Passport-Photo.Online looked at several publicly-available datasets and compared the 50 most populous American cities based on affordability and historical weather data.
Here's how we arrived at our findings:
Affordability: calculated using Numbeo's cost of living plus rent index for North America.
Weather: calculated using Infoplease's and Weather Spark's data on each of the listed city's average monthly temperatures for July.
Sources
52 Perfect Days, "24 Things You Probably Don't Know about El Paso, Texas"

Cheaphotels.org, "A Comparison of Hotel Rates in 50 Cities in the United States"

Infoplease, "Climate of 100 Selected US Cities"

Just Fun Facts, "Interesting Facts about Mesa"

Law L., "17 Top-Rated Attractions & Things to Do in Tucson, AZ"

Mancini M., "25 Things You Should Know About Tucson"

Numbeo, "Northern America: Current Cost of Living Plus Rent Index by City"

Passport Photo Online, "Ultimate List of Travel Statistics and Facts [Updated for 2022]"

Weather Spark, "The Weather Year Round Anywhere on Earth"

Wikipedia, "List of United States Cities by Population"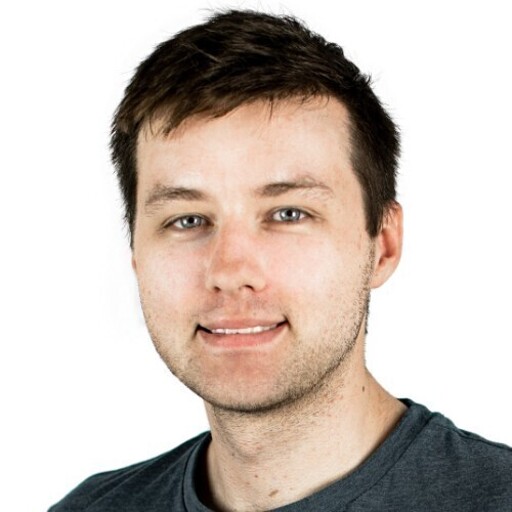 As a Digital PR specialist and a member of the Society of Professional Journalists (SPJ), Max has 5+ years of writing experience.
Over the course of his career, Max's work has garnered significant attention, with features in numerous prominent publications such as The New York Times, Forbes, Inc., Business Insider, Fast Company, Entrepreneur, BBC, TechRepublic, Glassdoor, and G2.