When planning a trip abroad, every traveller needs to make sure their passports are valid. If their British passports expired, they'll need to apply a few weeks in advance to make sure they have enough time to fill out an application form, and the HM Passport Office enough time to process the application and send a new passport. How to estimate how far in advance to plan?
What you need is a guide to British passport processing time that can provide you with the information you need in order to plan ahead and make sure your passport is ready for your next holiday. Get this right, and you'll be mere weeks away from smelling the fresh sea air and feeling the warm sand between your toes. Luckily, Passport Photo Online is here to help! With our guidance, you'll be more than prepared, and your long-awaited trip abroad will be safe.
UK passport processing times: different scenarios
As a result of delays in processing passports, HM Passport Office currently recommends you allow at least 10 (ten) weeks of processing time for your British passport, so they can approve your application and send your new passport to you. Under normal circumstances, processing times are often shorter than this, but the estimated 10 (ten) weeks in general allow for unforeseen delays, problems with supporting documents or sudden periods of high volume.
If you're looking for more specific information, the Passport Office regularly publishes updates on their processing times, and there can be variation depending on your situation, for example, whether you're applying for an adult passport or a child passport.
Read on as we take you through the different variations on applying for a passport, and how it affects the time. In all cases, there will be differences depending on whether you make an online application or a written one, as a result of the time needed to post a paper form to the Passport Office.
Applying for a first adult passport
When applying for an adult British passport for the first time, UK citizens must submit more documents and provide more details than, for example, during the renewal process. Thus, it's good to give yourself more time in case any document must be double-checked or something happens to be missing. As of 2023, it takes 10 (ten) weeks to process a first adult British passport application.
Applying for a first child passport
Applying for a child passport is, as a general rule, more complicated than applying for an adult one. This is because there are many important safeguarding rules in place to guarantee the child's welfare. As with the process of applying for a first adult passport, applying for a first child passport may sometimes take longer than renewing one. As of 2023, it takes 10 (ten) weeks.
Renewing an adult passport
Renewing an adult British passport is considerably easier than applying for your first one. This is largely because it means you're already a known quantity to the Passport Office. Therefore, the time it takes to process the application is generally shorter. However, as of 2023, it still takes up to 10 (ten) weeks.
Renewing a child passport
If you want to renew a child's British passport, it will still require more legwork than the equivalent process for an adult passport. Ordinarily, it is still easier than applying for your child's first passport. As of 2023, it takes 10 (ten) weeks.
Replacing a damaged adult passport
If you damage a British passport to the extent that it's no longer legible, you will need to replace it. Applicants will need to send their old passport in when you renew it and, where necessary, offer justification for the damage. Receiving a passport in this case takes up to 10 (ten) weeks.
Replacing a damaged child passport
Similar to the process for an adult, if your child's passport has been damaged, you will need to replace it if it can no longer be used. Make sure to keep them informed of the reason the passport was damaged to this extent. At the time of writing, it takes 10 (ten) weeks.
Replacing a lost or stolen adult passport
If you are an adult, and you need to deal with a lost or stolen passport, you only need to go through the process of renewing your passport with a few extra supporting documents. This is to prove your situation is genuine. Once you've submitted all the relevant documentation with your passport application, all you have to do is wait. At the time of writing, it takes 10 (ten) weeks.
Replacing a lost or stolen child passport
If your child's passport is lost or stolen, the process is much the same, although, as ever, with extra documentation for safeguarding purposes. Make sure to submit all the supporting documents you need to. At the time of writing, it takes 10 (ten) weeks.
Changing your details on your passport
Changing your details on your passport is no different to renewing a passport, it simply requires different supporting documents to be submitted. As such, the processing time for changing the details on your passport is unlikely to be greater than the processing time for a passport renewal. At the time of writing, it takes 10 (ten) weeks.
Using your local post office
If you want a bit of extra security when applying for British passports, you can also use the Post Office Check and Send service. They can supervise your application and make sure it's correctly filled out. Depending on whether you use a Digital Check and Send or a Paper Check and Send, there will be a small difference in the amount of time it will take.
The standard processing times will apply whether applying for your first passport or your tenth, but while the Digital Check and Send will reach HM Passport Office instantaneously, the Paper Check and Send will have 1 (one) day's lead time, as your application form will be posted there via special delivery. Although Royal Mail guarantees it will arrive by 9am the next day, it is nevertheless worth taking this into account.
Getting a passport urgently
Need a passport in a hurry? Ideally, you need to sort out your passport in advance, but sometimes, life catches up with us. In an emergency, the Passport Office can offer much quicker application approval. By asking for Online Premium or 1 Week Fast track, you can bypass typical processing times and get your passport in as little as two days! Additional charges will apply, but this is very helpful in an emergency.
Check out more information on how to get an emergency passport, or how to renew your UK passport urgently.
Applying from overseas
If you are a British citizen living overseas, you are still entitled to apply for a new UK passport. The processing time depends on where you are currently living. If you want to find out what the processing times are for your nation of residence, then you need to check out the UK Government's overseas application portal. Simply enter the country you're living in and follow the instructions. The form will inform you how long the process will take.
Looking for more tips for your passport application? Look no further:
Save time by getting a photo with Passport Photo Online
As long as you keep yourself informed on the British passport processing times, you should easily be able to get your new passport in time for your trip. If you want to save even more time when applying for your British passport, then look no further than Passport Photo Online quick and easy solution!
It couldn't be simpler! All you have to do is follow our 3-step process to get the perfect biometric photo for your British passport applications within 3 seconds. Here's what you need to do:
Step#1: Find and prepare a suitable setting. You need to have a light grey or plain cream background for your photo, as laid out in the official guidelines. Make sure the lighting is even, with no glare or shadows in the background. If possible, find a place with natural light. Ask one of your friends or a family member to take the photo. 📸
Step#2: Have your chosen assistant take your photo, using the camera app on your phone or our own mobile app to do so. You might also opt to upload an existing picture to Passport Photo Online's website or app. Make sure that you use a picture taken within the last month. After submitting your photo, our AI software will get to work, checking your photo and editing it to meet the specifications.
Step#3: Repeat the process as many times as you need. Once you find a photo you're happy with, order your copy, as a paper reel or a digital download.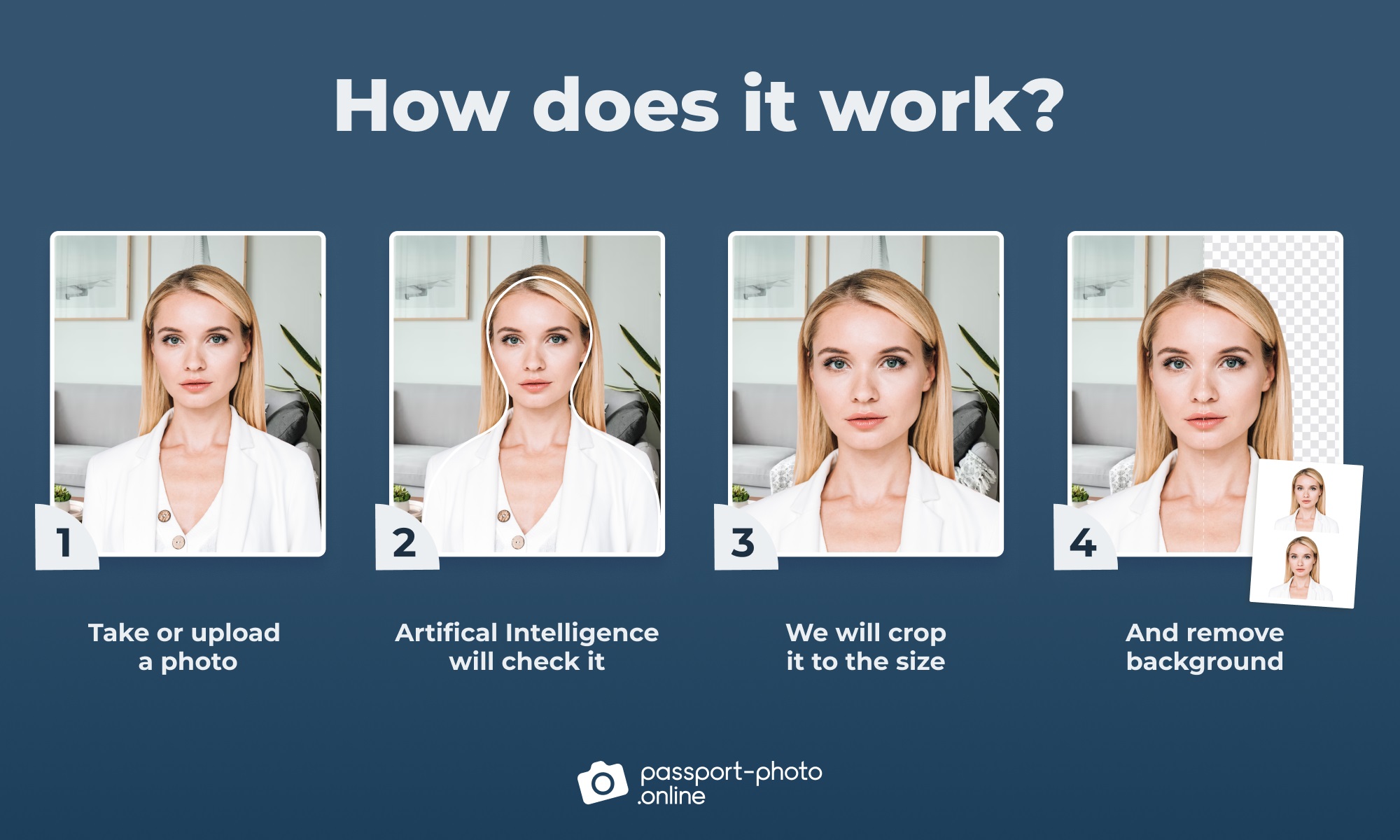 All of this will take you a quarter of an hour, or even less than that! 3 short seconds and your British passport photo will all be done, allowing you to revel in the extra free time you have to spend making memories with your friends and loved ones!
In the unlikely event that the Passport Office rejects your application because of a photo we edited, we'll refund you 200% of what you paid.
FAQ
Having discussed the details, let us have a look at the most frequently asked questions about UK passport processing times.
How quickly are passports being processed in the UK?
British passport processing time varies depending on the applicant's situation. In most cases, for both adult and child passports, issuing or renewing the document takes up to 10 (ten) weeks. This time can prolong if any documents are missing or there are errors in the passport form. If you need a passport urgently, you can apply for a special procedure in the case of emergencies. 
How long does it take to receive your first British passport?
If you apply for your first UK passport, it will take a little longer to arrive than if you were simply renewing your passport. As a result of ongoing delays with the UK Passport Office, it's recommended that you leave at least 10 (ten) weeks to receive your passport.
What are the UK passport processing times overseas?
The UK passport processing times overseas will depend on where applicants are. It's not necessarily as simple as the further away, the longer it takes. The best bet is to check the UK Government website to confirm how long it will take for your new passport to arrive.
If a passport application is approved, how long until it's delivered?
Once approved, the delivery time for a new passport varies depending on which Passport Office processed the application and their current volume of work. It can take as little as 2 (two) days and is generally less than a week.
How long will it take to receive a new passport after approval?
Once the Passport Office approves a passport application, there is a degree of variance in the delivery time. Generally, it takes less than a week, with some passports arriving in just 2 (two) days.
What will "your UK passport application is being processed" mean?
This message means that the UK Passport Office has received the application and is checking it thoroughly to ensure the applicant qualifies for a new passport.
What is the waiting time to replace a lost UK passport?
As of 2023, all passport applications will take around 10 (ten) weeks to process, not including delivery times. Under normal circumstances, a lost UK passport application would take longer than a standard renewal, as the Passport Office implements extra security checks in these cases to prevent fraud.
What is the child passport renewal time in the UK?
Due to the ongoing backlog in the Passport Office, it is best to assume it will take around 10 (ten) weeks for the Passport Office to renew a child's passport.
Why is my child's passport taking so long to arrive?
Currently, all passports are taking longer to arrive, owing to ongoing delays in the UK Passport Office. Additionally, child passport applications require more time to process than adult passport applications because the Passport Office has some extra safeguarding measures to protect the children involved.
How long does a British passport application take?
Both for adults and child passports, the first-time and renewal procedures take around 10 (ten) weeks. This time can be longer (due to missing documents or errors) or shorter (thanks to expedited or emergency services).
Summing up
There you go! All the different scenarios with their processing times laid out for you. Having them broken down like this will help you to plan the process of applying for your new British passport and preparing for your holiday. Stick with us, and you'll have it with time to spare. Especially if you use Passport Photo Online to get your passport photo; it only takes 3 seconds!
Then, all you have to think about is lying on the beach, feeling the sun warm your face, secure and relaxed in the knowledge that you planned well. 🏖 We'll make sure to update this page regularly so that you know you have the most up-to-date knowledge possible.
Sources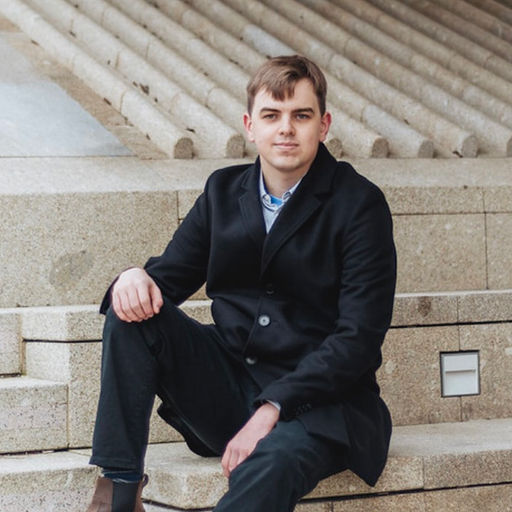 Having graduated with a History degree from the University of Birmingham, Sam has proven writing experience in biometric photography articles, marketing and events. Born in the UK, he has travelled extensively both nationally and internationally. In his spare time, he enjoys reading, cycling and skateboarding.