Picture this. You've flown abroad, and you're enjoying your trip. Suddenly, you are searching for your British passport, and discover it's gone. You've got your next stage of travel booked. You need to get a new passport and fast. Specifically, you need an Emergency Travel Document, or emergency passport, a document issued to British nationals by embassies, high commissions or consulates of the United Kingdom, should they need a new passport urgently, and will be unable to replace it soon enough through using the regular channels.
To discover how to get an emergency passport, read on.
We will guide you through:
Can I get an emergency passport?
While holding a UK emergency passport, their holders are entitled to travel to their planned destination, provided they do so by only travelling through a maximum of 5 countries. In most cases, an emergency passport will also allow its holder to return to the country they are staying in if it is where they are currently living regularly.
Such a powerful document, therefore, cannot be issued lightly. If you want to know if you are eligible to get a UK emergency passport, you need to check to make sure you meet the following criteria:
You are currently based outside the UK.
You have British national status (if you are a British national, but not a British citizen, check with your local embassy to see if you are eligible for an emergency passport).
If not going to the UK, you will need to prove residency in your destination country, for example using a birth certificate.
You can provide the Passport Office with sufficient proof of your travel plans. This would ideally include some form of confirmation of your hotel reservation for flight bookings, as well as financial information or written travel plans that outline your whole journey in detail. It could even be plans for medical treatment where you are staying.
Your current, valid passport is, for whatever reason, unusable (e.g., it has been lost, stolen, filled or damaged). Normally, you need to submit a previous passport to apply for a new one, so you must explain why you can't.
You will not be able to apply for, and receive, a new valid UK passport in time for the next international stage of your journey.
How to get an emergency UK passport
Emergency travel documents can be a lifeline for stranded travellers. Even if you don't think you'll ever need one, it's worth familiarising yourself with the process, because you never know when disaster might strike. If you need to know how to get an emergency UK passport, here's the process to follow:
You will need to apply online, so your first step is to go to the UK Government website, and search "emergency travel document".
There is a dedicated application form for getting an emergency passport, which you will be able to fill out directly from your computer. Make sure you fill out the form correctly and provide all the relevant supporting documents when required, or your application may be delayed.
There is a nonrefundable charge for applying for an emergency passport, of £100, which can be paid by credit or debit card on the website while filling out the application. You also have the option to pay over the phone if you prefer.
Once your application form has been sent off, you should wait to hear back from the relevant government department. In some cases, it may be necessary for you to attend a Passport Office appointment, usually held at the embassy, high commission or consulate nearest to where you are staying, to verify your identity and your motives for applying. As part of the application, you will give an email address and a contact telephone number, so you will be informed promptly if this is necessary.
Once the application form is complete, you will need to wait around 2 (two) working days for your application to be processed and your emergency passport to be prepared. Depending on your situation, particularly as a result of the ongoing delays with the Passport Office, or if you're applying for a child aged under 16, the process of getting an emergency passport can take longer.
Unlike a traditional blue cover British passport, your emergency passport will have a distinctive cream colour, marking its purpose. The emergency passport will carry the names of all the countries the holder needs to travel through to complete their journey. Once printed, this can't be changed without needing to apply for a new emergency passport, so, once you have your document, try and keep your plans as set in stone as possible.
It's also important to bear in mind that, depending on which countries you are planning to travel through, you may require some form of visa. You will need to do your research in advance to clarify this before you go, to make sure you aren't turned away at the borders. Each country's embassy, high commission or consulate will carry up-to-date information on the subject, so they should be your first port of call.
Once you return home, you will need to apply again to get a full UK passport that you can use in future (to replace the one that was damaged, lost or stolen or that has all its visa pages filled out), as your emergency passport will expire once you've completed your journey. In some cases, you will need to hand your emergency passport into the final border control checkpoint you pass through on your journey. This is certainly true of the United Kingdom, and may also be true of certain other countries, so prior research may be a good idea.
Getting an emergency passport for someone else
It is possible for you to apply for an emergency passport on someone else's behalf, for example for a family member, provided that they are a British national or citizen. However, while you can fill out the form for them, the recipient of the emergency passport may still need to attend an appointment and will need to collect their passport in person.
Can you get an emergency passport for a baby?
Emergency passport applications can also be prepared for babies and children. As they are not old enough to complete their own applications, you need to go through the steps for getting an emergency passport for someone else. If possible, both of the child's parents should go with them to their interview. If neither parent is able to attend, then they will need to prepare and sign a consent letter, to be given to the Passport Office.
Photos for emergency passports
There are a number of crucial supporting documents and materials you will need to submit to the Passport as part of your emergency passport application. The most important, though, is a British passport-sized photo, which will be added to your emergency passport to help verify your identity. Luckily, there's an easy way to get a passport photo taken quickly and simply while you're abroad – by using Passport Photo Online!
Passport Photo Online is a handy site that will turn your photos into inch-perfect biometric photos in a matter of seconds using AI software that resizes and reformats your images with the official requirements in mind. All you need to do is follow our simple, three-step process:
Find and prepare an appropriate setting. Make sure there's even lighting, natural light if possible and ensure there's no glare or shadow. If this isn't possible, remember Passport Photo Online can edit your photo to remove unsuitable backgrounds, as well as shadows and glare!
Get a friend or family member to take the picture, then upload it to our website or mobile app.
Wait just 3 seconds and your perfect passport photo will be ready to be uploaded to your emergency passport application. If you want a do-over, no problem! You can simply repeat the process until you're happy with your photo.
There are lots of benefits of using Passport Photo Online:
You can have your photo verified professionally. When you upload your photo to our website or our app, it will be processed twice. First time by our AI software, and then second time by our human inspectors. We have all of the different government requirements for every official document you can think of, so we can quickly check your image out to make sure it meets all the requirements. If alterations are necessary, we'll inform you what you need to change to get your photo accepted by the authorities.
We can guarantee that you'll be satisfied. Our service allows you to take as many photos as you want, all free of charge. You'll only need to pay for the photo that you end up using in your application. This way, you will always be sure of a photo where you look your best. In the rare event that the final product is rejected by the passport authorities, we promise to refund you 200% of what you paid.
You will spend a lot less. Passport Photo Online can save you up to 53% on your passport photos. Now that's a great deal!
It's easy to fit around you. The system is internet-based, meaning it's always there when you need it, where you need it. Our smartphone app is also available on Android and iOS, making it even easier to get your perfect passport photo.
Looking for more tips for your passport application? Look no further:
How do I get an emergency British passport—FAQ
To finish off, we're going to take you through every burning question you might have regarding the process of getting an emergency passport.
Can you travel with an emergency passport?
Yes, you can. An emergency passport entitles you to finish your journey by travelling through a maximum of 5 countries to reach your final destination.
Who qualifies for an emergency passport?
You qualify for an emergency passport if you are a British national, who is currently staying outside the UK and can provide evidence to verify your travel plans, and who needs to get a new passport sooner than standard processing times will allow.
Where do you go to get an emergency passport?
Emergency passports are issued by embassies or consulates, who distribute them on behalf of the UK Passport Office. You apply for them on the UK Government's website, and collect them from the appropriate centre, which you will receive guidance on once your application has been processed.
How long will it take to get an emergency passport?
There's no one answer to this question, as it depends on your situation. Broadly speaking, it takes 2 (two) days to get an emergency passport, but if you've filled out your application form incorrectly, have not yet paid your fees or are applying on behalf of a child who is aged under 16 (sixteen), it can take longer than this. The effects of continued delays in the Passport Office  may continue to cause delays in getting emergency passports, so it's important that you apply for an emergency passport as soon as you realise you need one to travel urgently.
Can I get an emergency passport for my child?
Yes, it is possible to get an emergency travel document to replace a lost, stolen or damaged child passport. However, if your child is under 16 (sixteen), you will need to apply on their behalf, and they will be required to attend an interview in person. Both parents should accompany them if possible but, if not, they can provide a consent letter that they have both signed.
How do you get an emergency British passport? Summing up
There we go! Now you've got all the information you need regarding emergency passports and how to get one. The Emergency Travel Document is a life saver if you lose your passport abroad, so it's very important to stay familiar with the process of acquiring one. With help from our guide, you'll be able to travel abroad with confidence, knowing that not even losing your passport can stop you from enjoying your holiday, with the sea breeze in your hair and the sand between your toes. With help from Passport Photo Online, you'll even be able to take a new photo from your holiday accommodation, quickly, easily and cheaply. 📸
Looking to get your passport application ready? Learn how to do it the right way by checking out our other articles:
Sources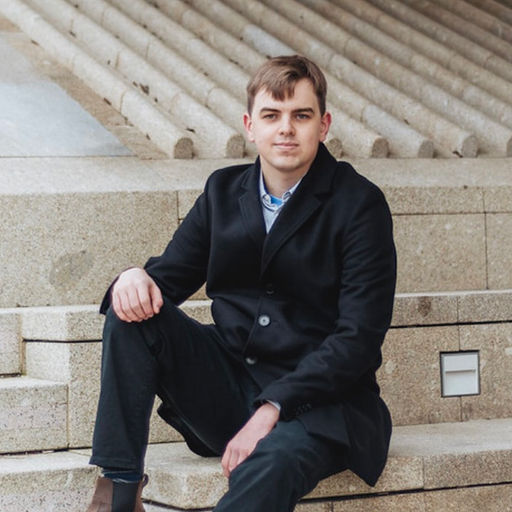 Having graduated with a History degree from the University of Birmingham, Sam has proven writing experience in biometric photography articles, marketing and events. Born in the UK, he has travelled extensively both nationally and internationally. In his spare time, he enjoys reading, cycling and skateboarding.