Getting a good passport photo is a crucial part of any application and, given their presence all over the United Kingdom, photo booths are one of the most popular means of getting a new picture. The most popular places to find such machines are supermarkets and transportation hubs, but they can also be found in the streets — like in and around King's Cross in London.
But how does a passport photo booth work? And what if you need a digital passport photo? In this article, we'll go over each step needed to use a photo booth without any problem, keep reading for further information.
How to use a passport photo booth in the UK
Photo booths are designed to be quite intuitive, with step-by-step instructions on the screen. Even if, depending on the brand, the way to operate it may slightly change, photo machines are generally similar.
So, after finding a booth that takes passport photos all that's left to do is follow these 4 steps.
Step#1. Choose the service
Once inside the photo booth, the customer needs to touch the screen to begin the operation. At this point, the system will provide 2 (two) options — regular pictures and passport photos. Then, some photo booths give an additional choice, including both U.S. and UK sizes.
Step#2. Pose for the picture
After picking the desired format, the screen will show some instructions on how to pose for a passport photo. Then, the booth will take a few seconds to adjust the camera setting and it will be ready to go.
Step#3. Pick the photo
After taking a snap, the booth will show the result on the screen and give the option to confirm or take another one. Some brands, such as Max Spielmann, will offer limited tries, while others will let customers go on indefinitely.
Step#4. Pay for the pictures
Once the photo has been approved, it's possible to choose the number of prints and confirm. Most brands, like Photo-Me or Max Spielmann passport photo booth, accept payments both in cash and with a card. In the end, the machine will print usually 4 (four) pictures on the outside, near the entrance.
How do digital passport photo booths work?
Most photo booths in the UK also offer the option to get a digital passport photo for an online application. The screen will show the same options, but, after picking the size, it will ask to choose between printed and digital passport photos.
The rest of the process will be unchanged — the customer can take a photo and try again if it isn't satisfactory. The main difference is that, after approving and paying, the booth won't directly provide the file, but a photo code.
These codes can be used during the online passport application. When the system asks to upload a photo, there will be the option of inserting a photo code instead of a file.
Passport photo booths – our recommendations
In recent times, many customers have reported that they often found photo booths closed, especially in supermarkets. On the other hand, the ones located in train and metro stations seem to be available more reliably.
Users that plan to head to a supermarket to have their passport pictures taken should verify if the booths are open beforehand, to avoid wasting a trip. In addition to checking online, it's advisable to call the store, as the websites are not always up-to-date.
RELATED READING:
Digital passport photos with Passport Photo Online
Need UK passport photos for an upcoming application? Passport Photo Online, an app used by more than a million people worldwide, can help you take them at home, without any professional equipment.
All users need to do is take a picture and upload it, we'll think of the rest:
The app resizes the photo to meet official standards and gets rid of the background. You can take photos anywhere you like, we'll fix them for you.
Our advanced AI analyses the image, finding any discrepancies from the requirements. If need be, we can balance out the lighting and get rid of elements in excess. Our approval comes with a 100% guarantee of following the latest passport photo regulations.
The digital passport photo is always included! We'll send you an email with the file as soon as you are done — ready to apply for a passport online. You can also order the printouts to your address.
You have unlimited tries. Take your time and aim for the perfect result, there will be no additional costs. Your new passport will have a photo to be proud of!
We are also a perfect fit for babies. There's no need to wander around looking for the right spot! Our app can help you take your child's pictures from the comfort of your home — acceptance is always guaranteed.
Try Passport Photo Online for your family and get ready for the passport office from home.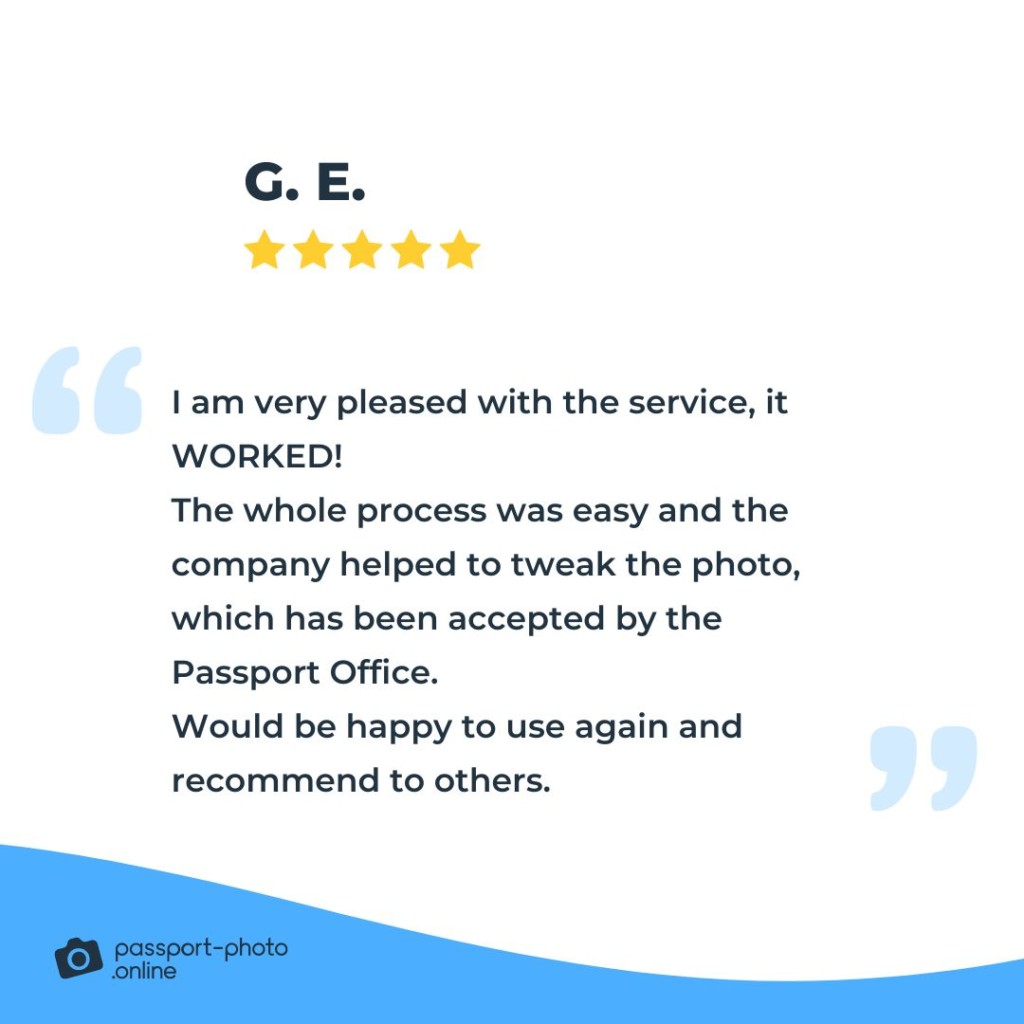 How to use a photo booth for a passport photo: FAQ
In this section, we'll answer some frequent questions about using passport photo booths.
How does a passport photo booth work?
Users only need to choose the format they need from the screen (regular photo or passport picture), follow the instructions, and take a photo.
Do passport photo booths give a code?
Yes, but only for digital pictures. Digital ID photo codes can be directly inserted in the online passport renewal forms.
How do passport photo booths work? — closing remarks
Using the nearest photo booth to get a passport photo is quite intuitive, most of them will provide clear directions on how to take a picture right on the screen. Customers need to pay particular attention to following the official requirements, as the booth won't provide specific feedback. At the end of the transaction, the machine will either print out the result or provide a digital ID photo code.
To get passport and visa photos guaranteed to meet all of His Majesty's Passport Office's guidelines, use Passport Photo Online — you'll only need a smartphone.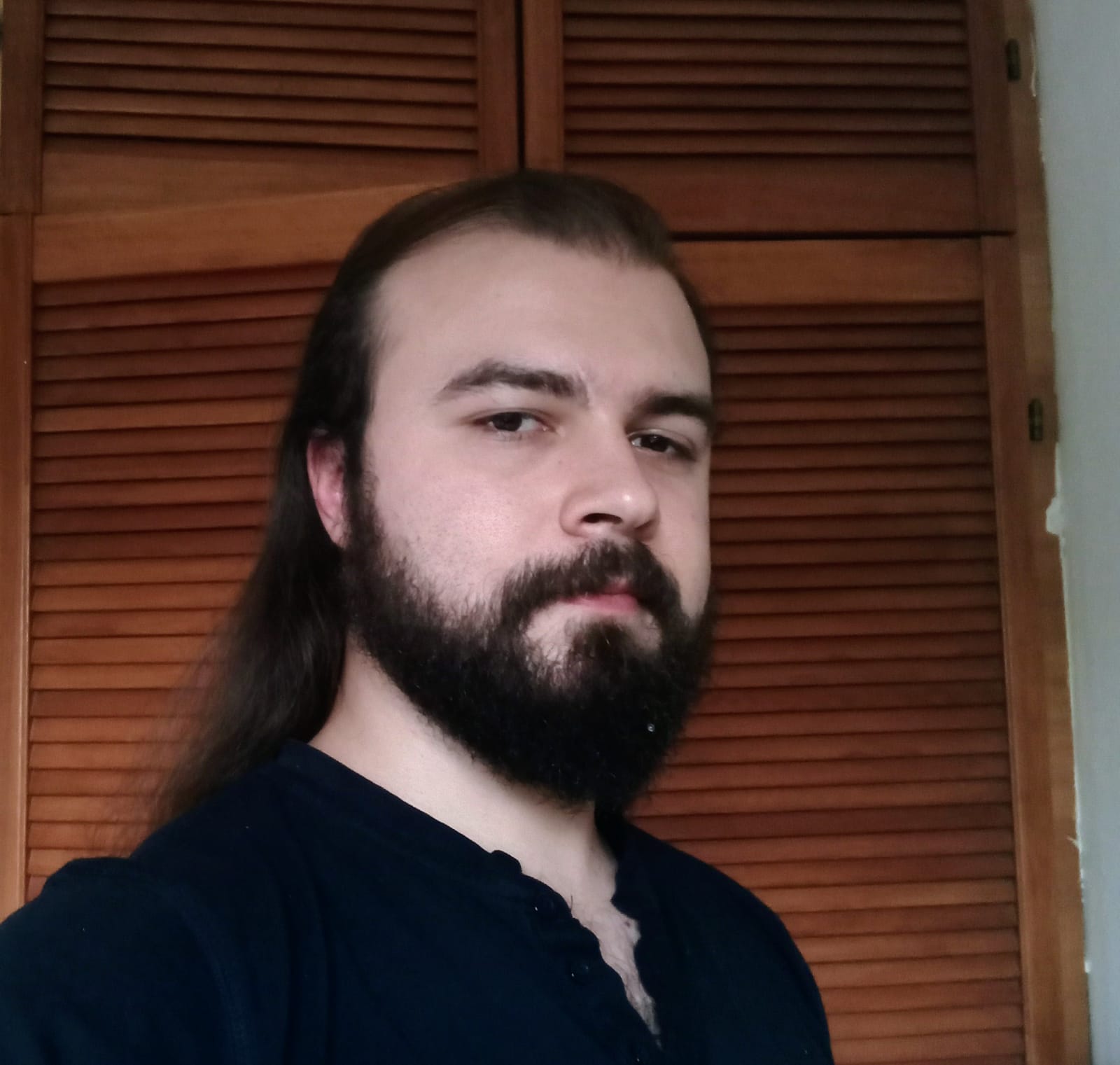 Riccardo Ollmert is a biometric photography expert at Passport Photo Online. He studied languages and publishing industry at La Sapienza University of Rome. He is deeply passionate about travel and creative writing.