Let's be honest:
Traveling alone to Europe is fantastic.
With a myriad of cultures, languages, and cuisines, the Old World is a solo traveler's paradise.
But—
When you have so many destinations, it can be hard to decide where to go.
That's why at Passport Photo Online, we've compiled a ranking of the best European cities for solo travel based on affordability and safety.
Buckle in.
Table of Contents
Best and Worst Places to Travel Solo in Europe: 33 Cities, Ranked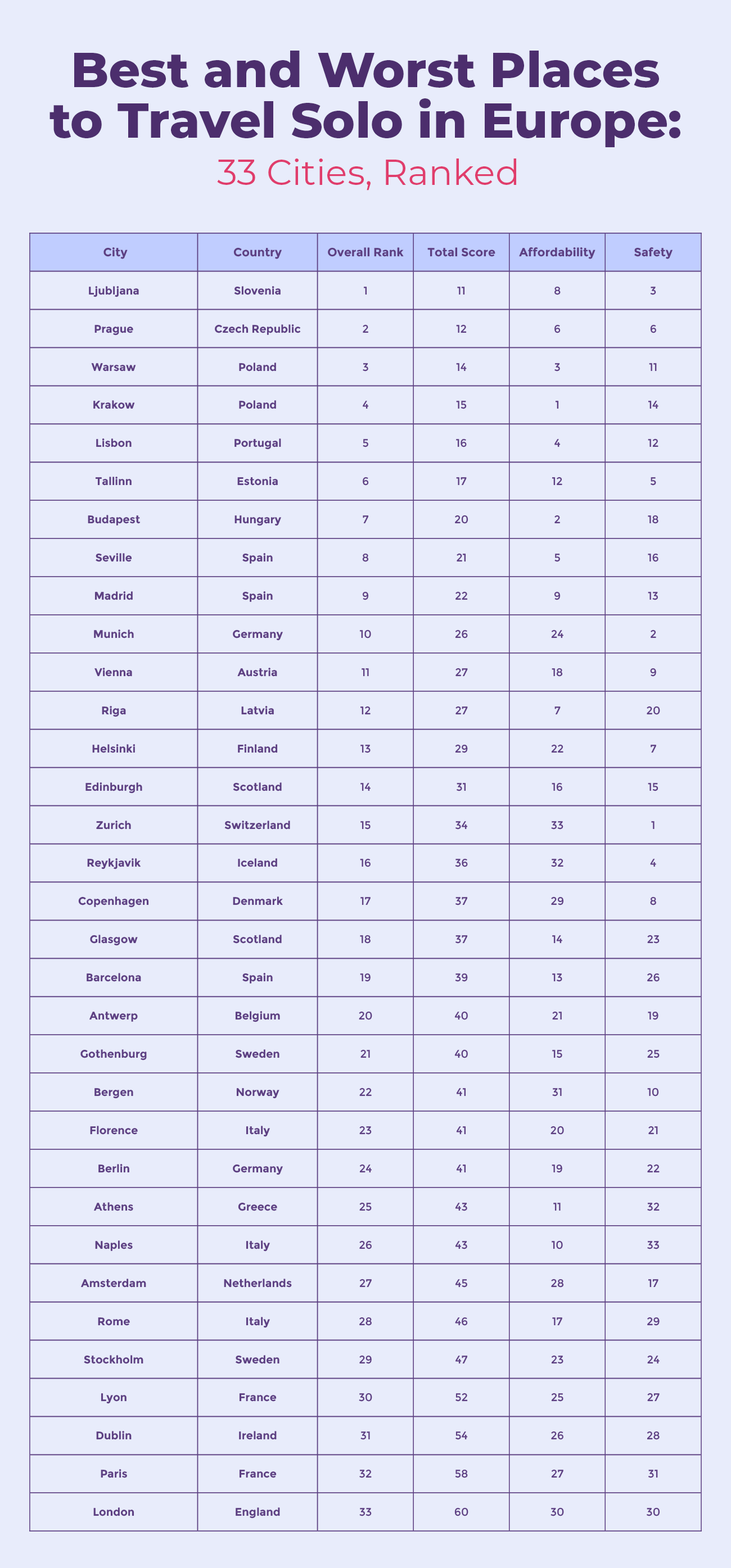 *Except for "Total Score," all of the columns in the table show the relative rank of each city, where a rank of one represents the best conditions for that specific metric category.
Top 10 Best European Cities for Solo Travel
So far, so good.
Now that we've seen how different European cities compare, let's check out the top 10 best places to travel alone to understand what makes them stand out.
1. Ljubljana, Slovenia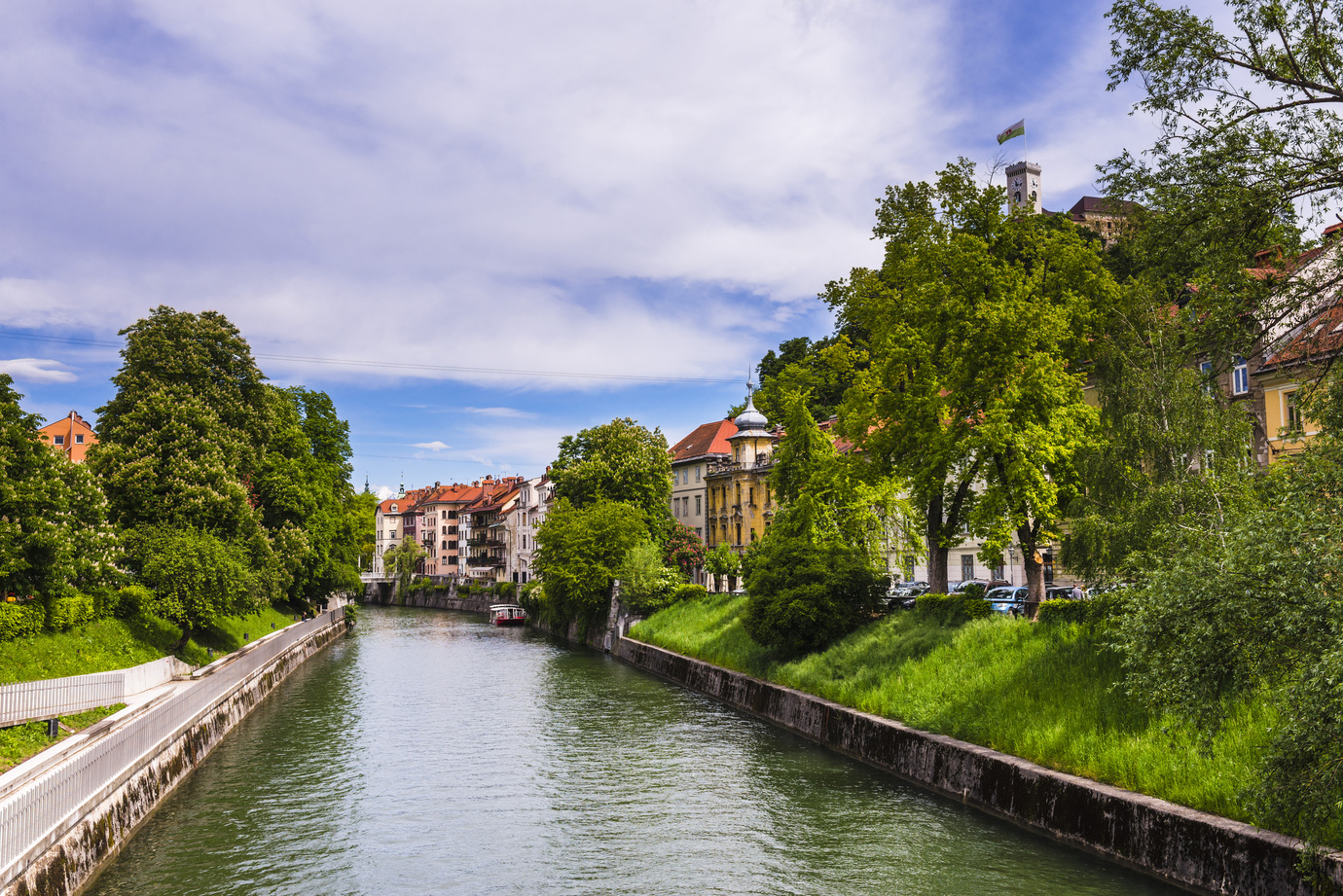 Affordability: 8
Safety: 3
Ljubljana should be at the top of your list if you're looking for a great solo travel destination.
With a population of ~286,978 people, it's small enough to feel manageable but large enough to offer enough things to see and do.
There's a lively arts scene, great restaurants, and plenty of green space to relax. And because Ljubljana is such a cozy town, you'll never feel alone, which is always a good thing when traveling solo.
Finally, Ljubljana's city center is pedestrian-only, so you can wander without worrying about traffic.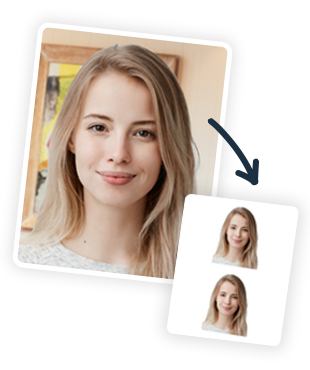 Looking for passport photos? Discover more information:
2. Prague, the Czech Republic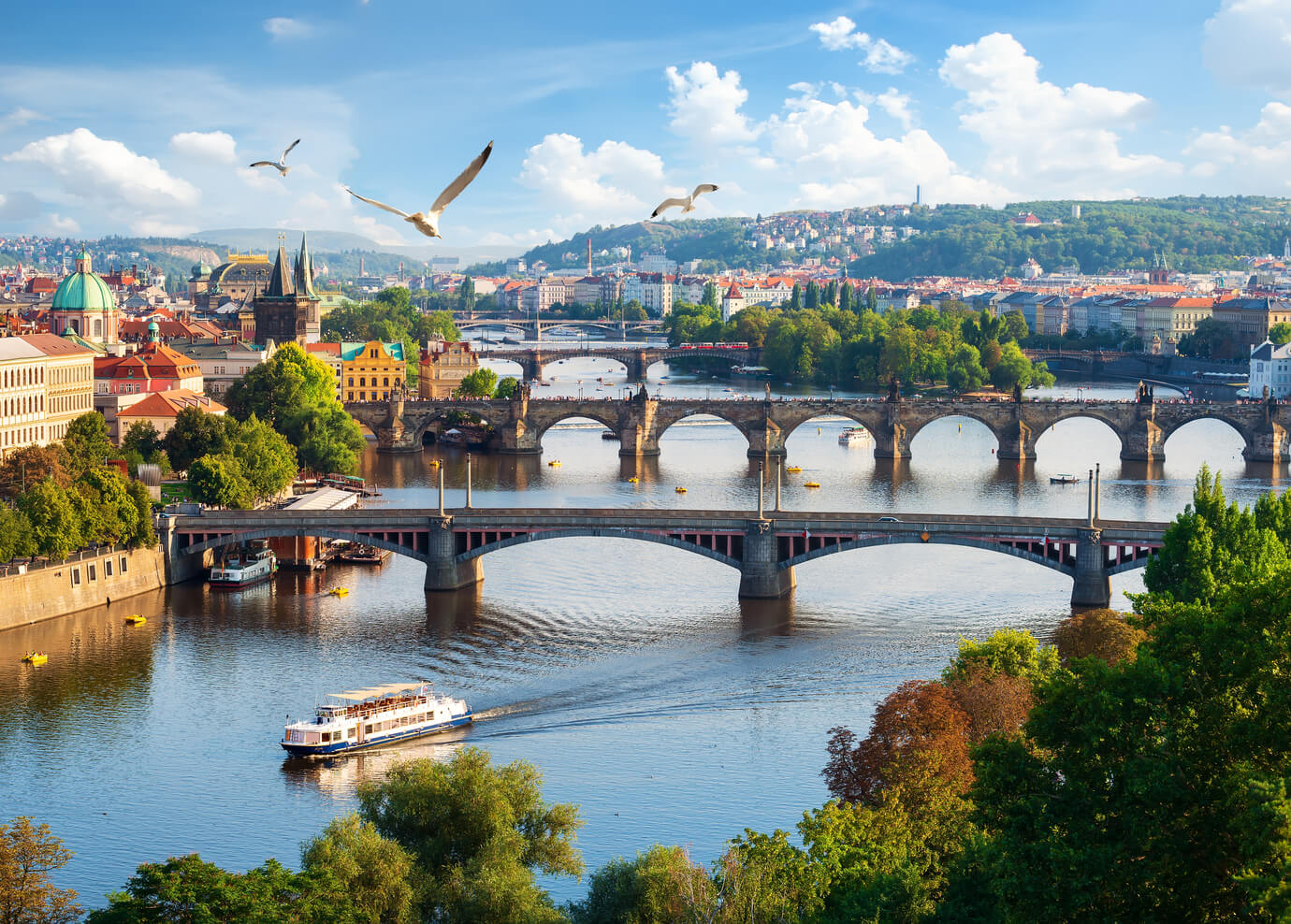 Affordability: 6
Safety: 6
Prague is known as the "city of a hundred spires" because its skyline is dotted with church steeples and castle towers.
But—
There's more to it than just stunning architecture.
For one, Prague is one of the most affordable cities in Europe. That makes it an excellent choice for budget-minded solo travelers.
Two, there's no shortage of things to see and do. Prague Castle, Old Town Square, and the Charles Bridge are just a few must-see sights.
And if you're into art and history, you'll find enough museums and galleries to keep you busy for days.
3. Warsaw, Poland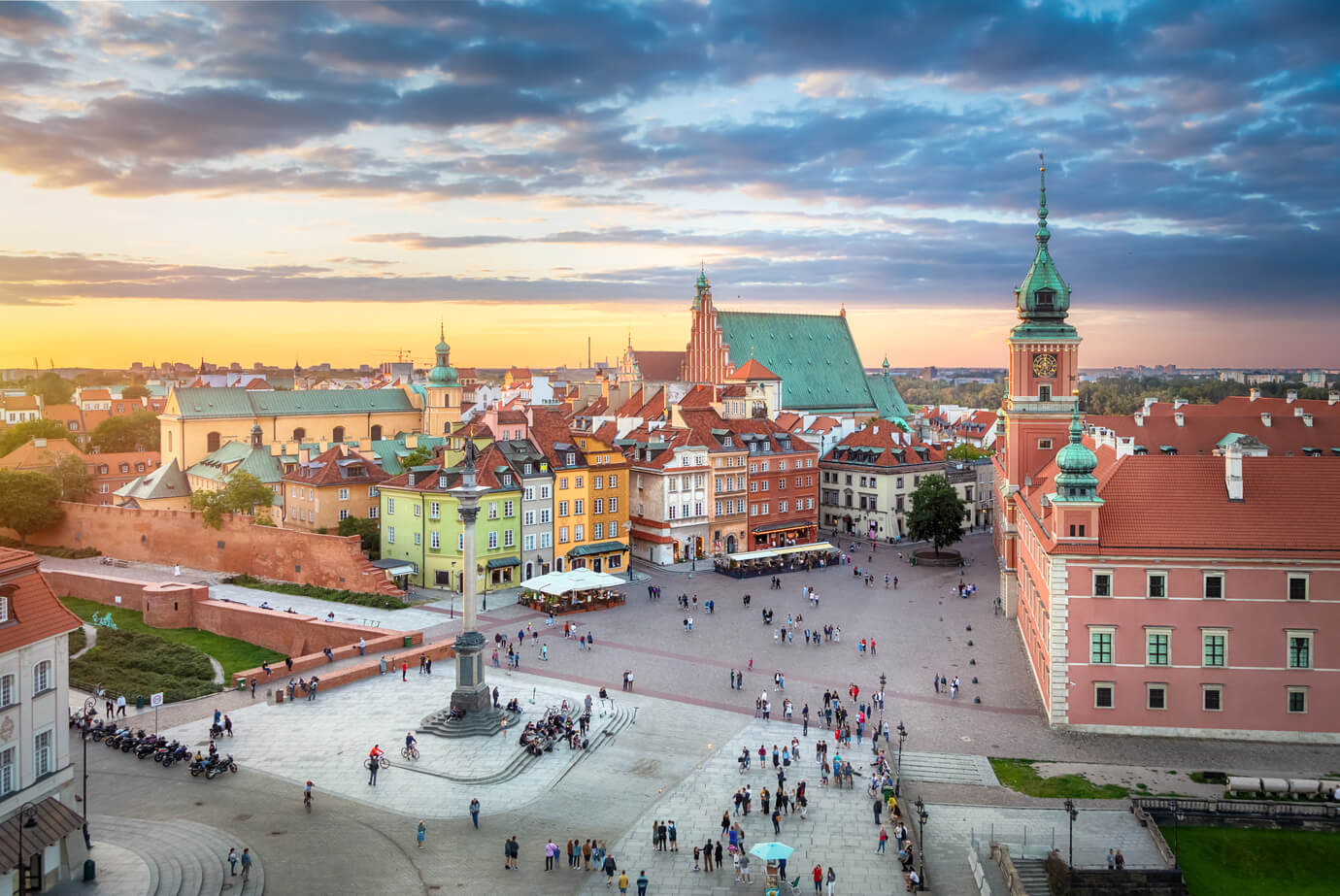 Affordability: 3
Safety: 11
Warsaw takes third place among the best places to travel alone in Europe.
One of Warsaw's forté is its affordability compared to other European cities. You can find budget-friendly accommodation, food, and activities, which is perfect if you want to stretch your savings.
Poland's capital is also safe, so you're highly unlikely to get mugged or pickpocketed.
Lastly, Warsaw is a must-see for history buffs. While the city was wiped out during World War II, it now stands as a testament to the strength and resilience of the Polish people who rebuilt it and made it a thriving metropolis.
4. Kraków, Poland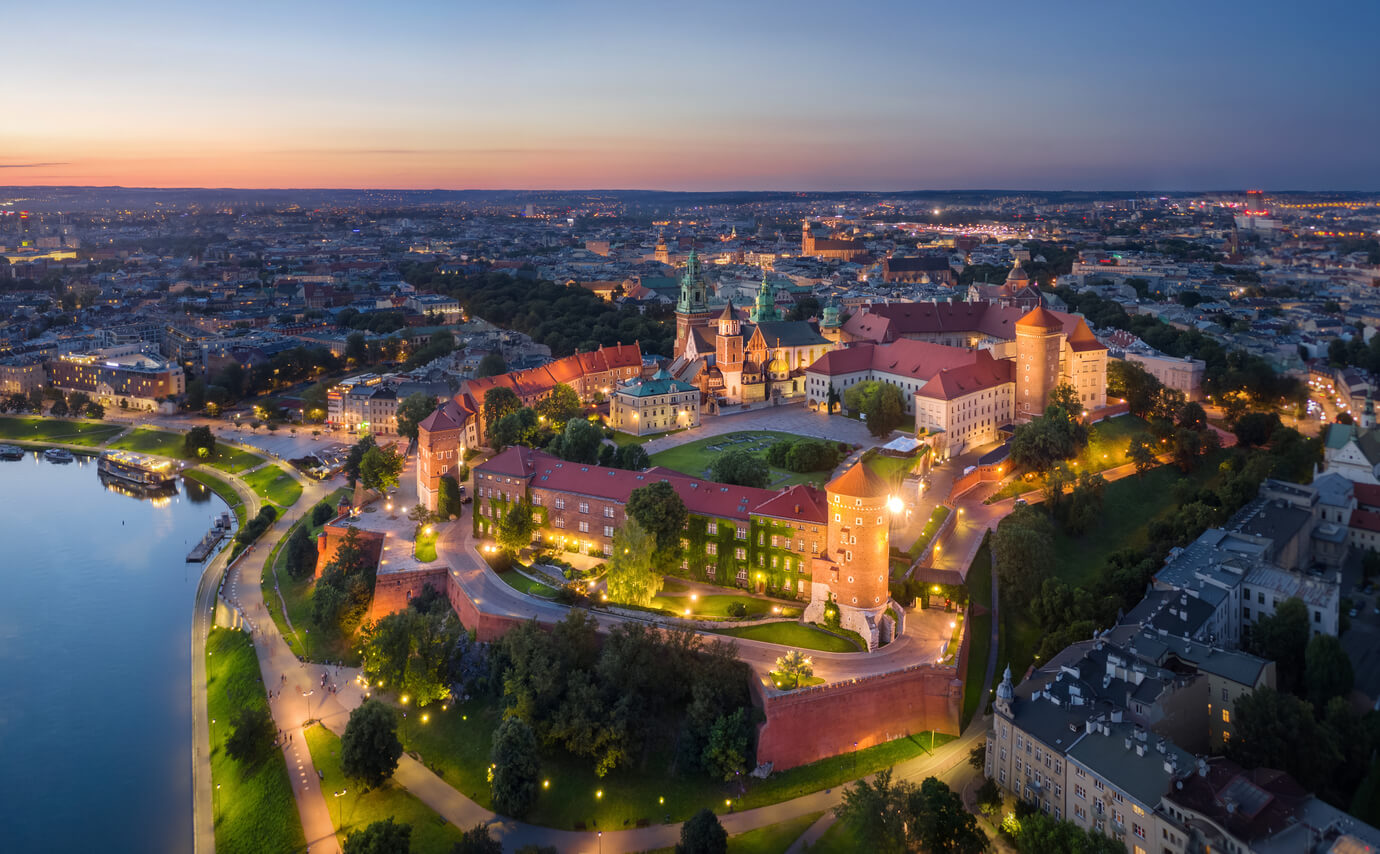 Affordability: 1
Safety: 14
Kraków is another Polish city on our list that has an affordability rank of one.
But besides being the perfect option for price-sensitive solo travelers, Kraków is packed with history.
The Old Town is a UNESCO World Heritage site and home to some of the most well-preserved architecture in Europe. If you aren't on a tight schedule, you can also visit Auschwitz-Birkenau outside Kraków.
It's one of the most notorious concentration camps of World War II that now serves as a memorial and museum as well as a powerful reminder of the horrors of the Holocaust. Visitors can tour the barracks where prisoners lived, the gas chambers, and the crematoriums where their bodies were incinerated.
5. Lisbon, Portugal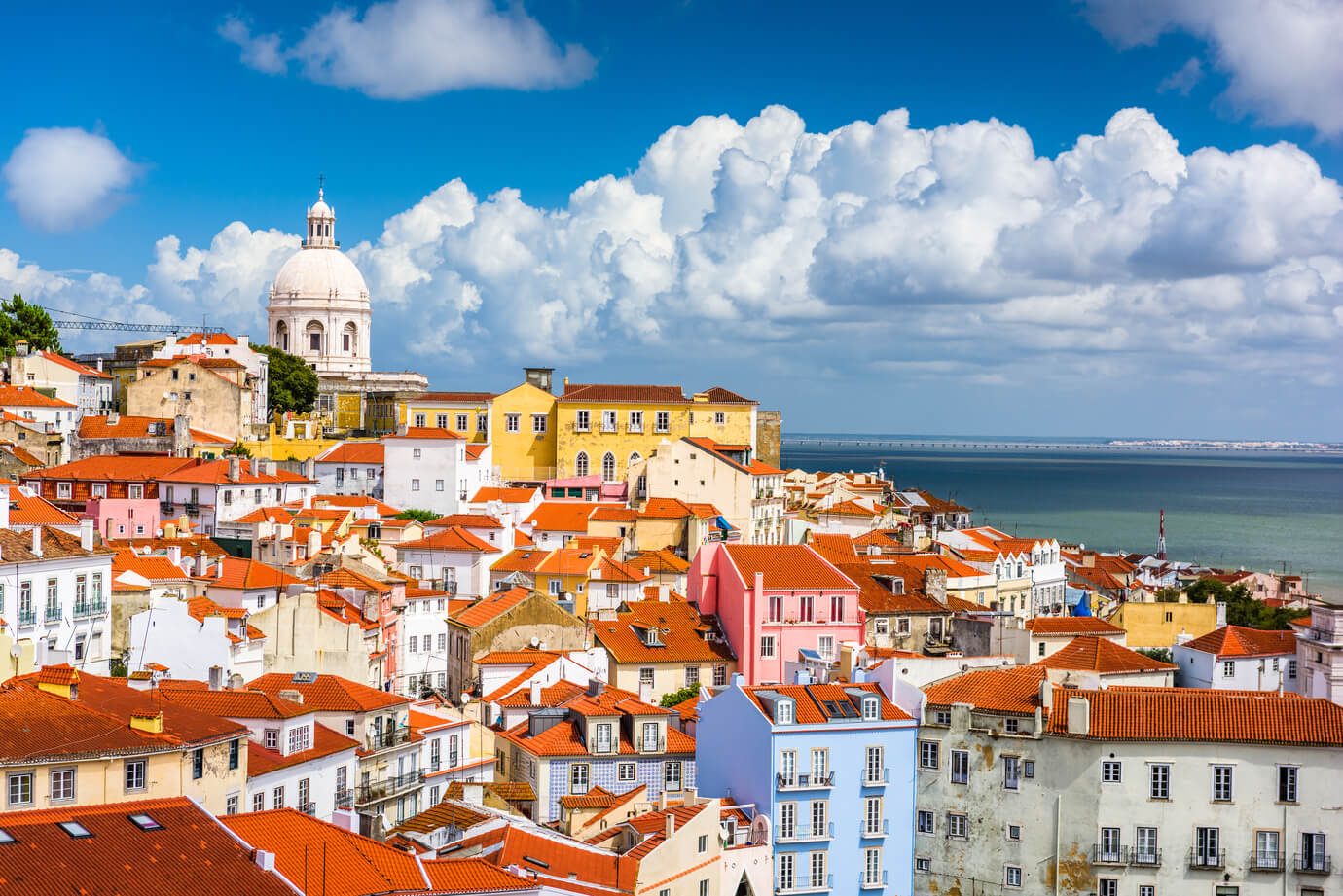 Affordability: 4
Safety: 12
Without a doubt, Lisbon is a fantastic choice for a solo trip to Europe.
What's particularly great about it is the weather. In fact, Lisbon is the third sunniest city on the continent, with 2.8K+ yearly sunshine hours.
On top of it, Lisbon brims with stunning buildings, from the exquisite palaces of the Baixa district to the gothic churches of the Alfama. But what sets Lisbon apart is its unique blend of styles.
Nowhere in Europe can you find such a mix of Moorish, Baroque, and Rococo architecture in one place.
6. Tallinn, Estonia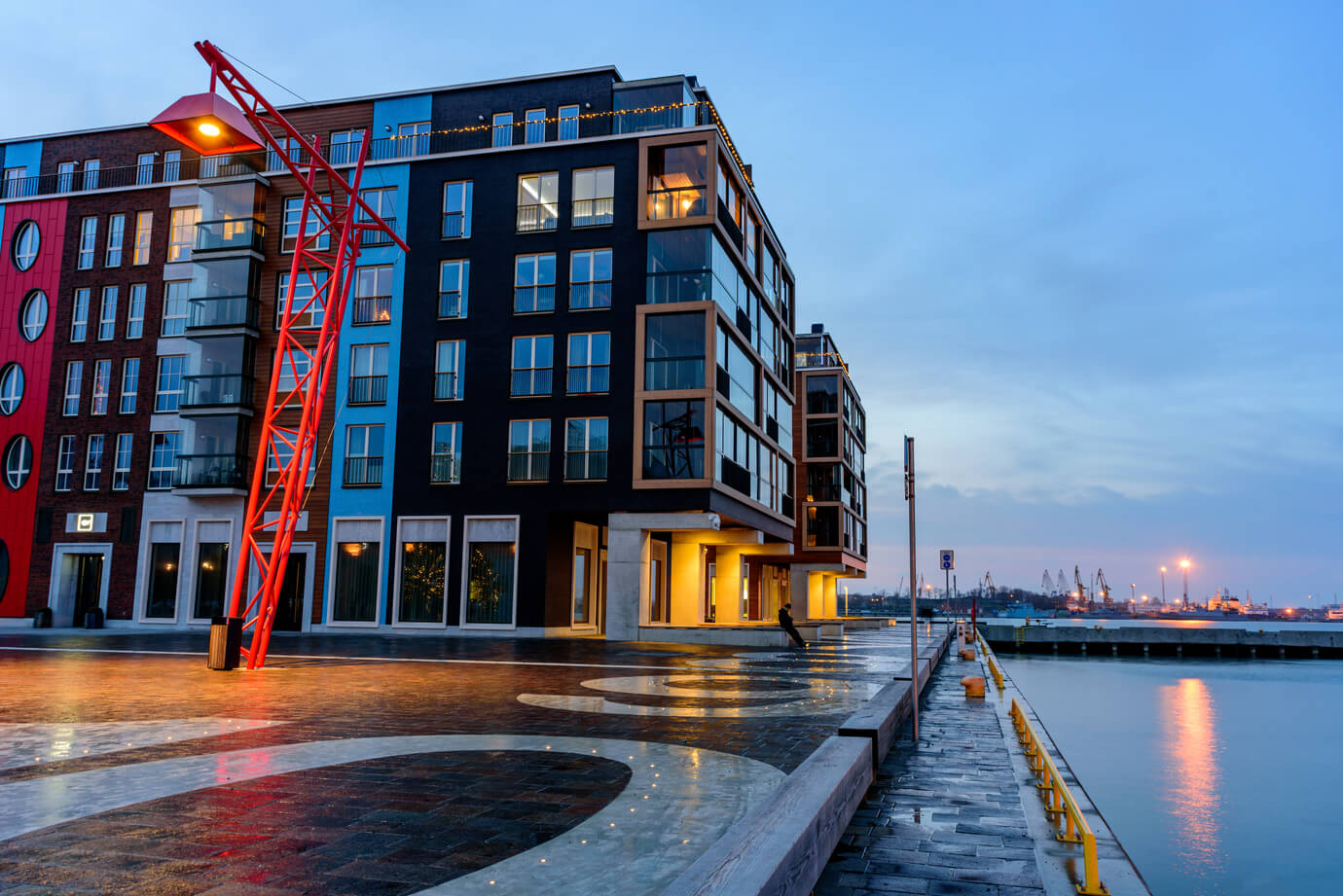 Affordability: 12
Safety: 5
Estonia's capital ranks sixth.
Tallinn is not only home to a bustling and evolving restaurant and café culture, pop-up exhibitions, and song festivals but also numerous green spaces.
Whether you're looking for a place to stroll, relax, or enjoy the outdoors, there are lovely parks in nearly every district of Tallinn. Kadriorg's Baroque palace park and picturesque Japanese garden are the most well-known.
It's also worth noting that Tallinn is safe, ranking fifth in that metric. You can go out at night without worrying about being mugged. Perhaps, it's because everyone is too busy having fun in Town Hall Square to bother with anything else.
7. Budapest, Hungary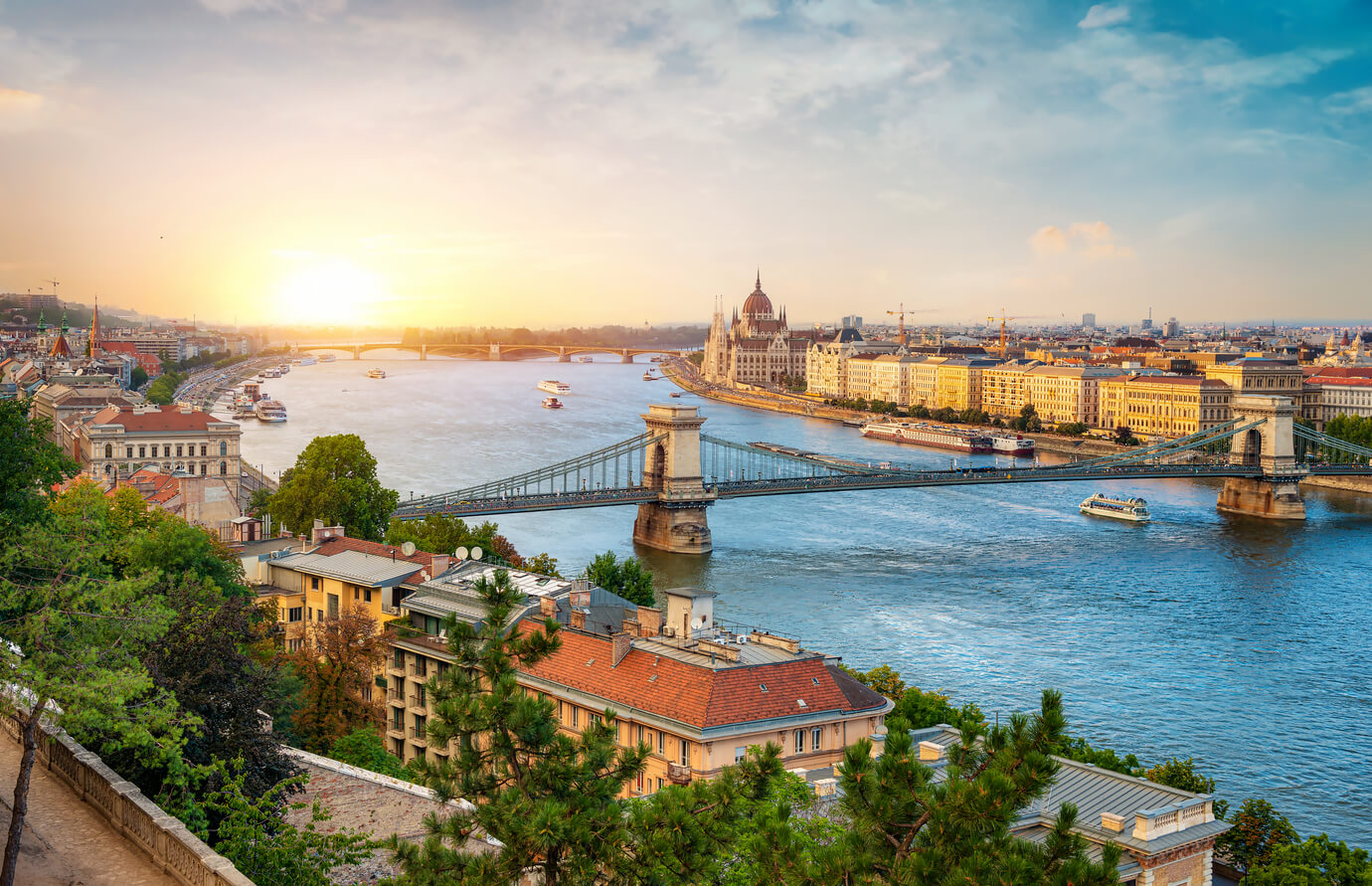 Affordability: 2
Safety: 18
Budapest is yet another exceptional place for solo travel that will go easy on your wallet.
What makes Hungary's capital rise above the noise is its nightlife scene.
Hungary's capital has some of the best European clubs and bars, including SPArties. The latter occur at the Szechenyi Baths on Saturdays, where you can hang out in a thermal bath, listen to electronic music, and watch a light show.
In short, if you seek a fun-filled trip, shortlist Budapest.
8. Seville, Spain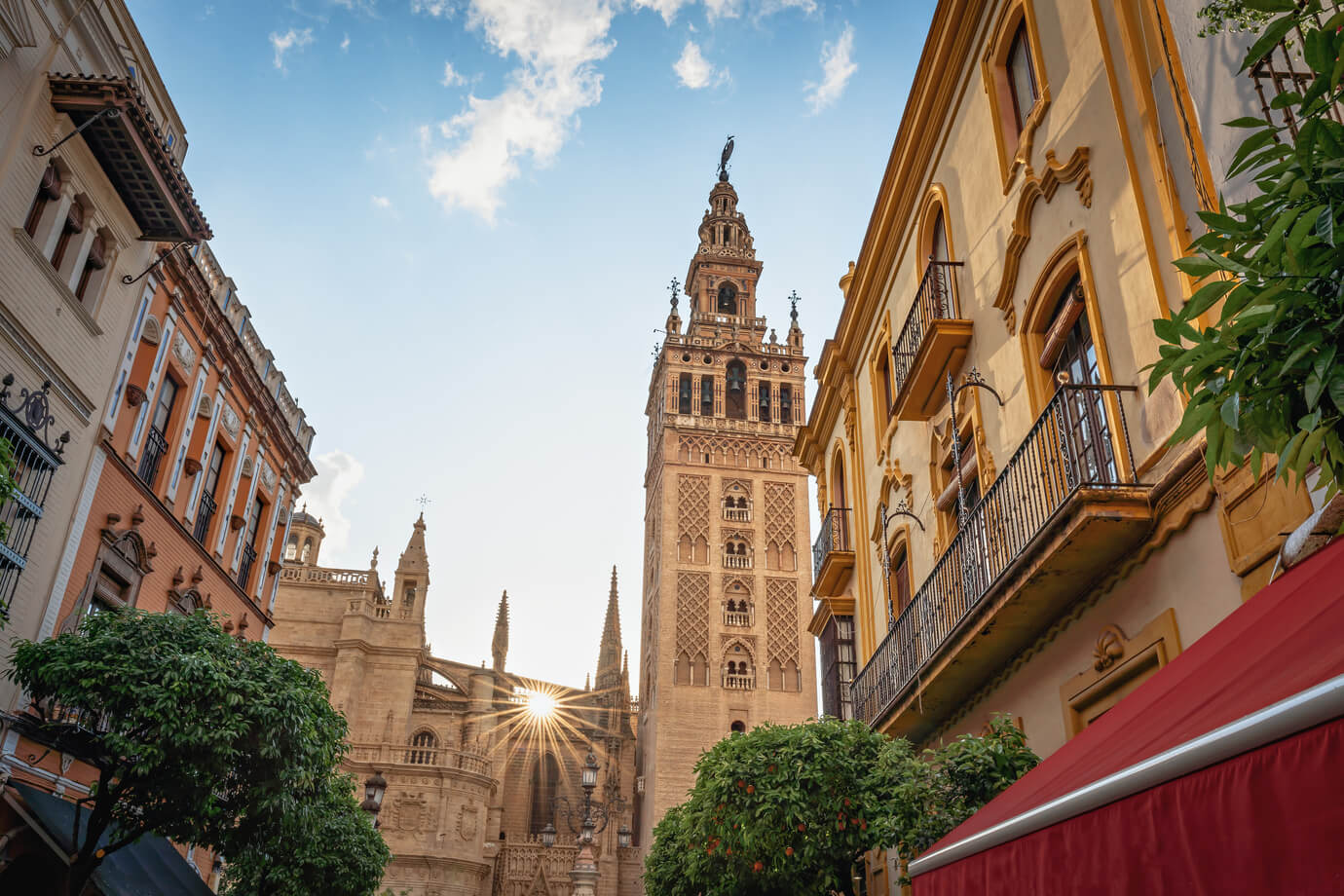 Affordability: 5
Safety: 16
Seville is a beautiful and historical city in the south of Spain, ideal for people considering traveling to Europe alone.
The city is easy to navigate, with plenty of landmarks and attractions within walking distance of each other. The highlights include the world-famous La Giralda tower and the Alcazar palace, but you'll find many more hidden gems.
The best part?
Because Seville is a popular tourist destination, most locals speak English, so you won't have trouble getting around if you don't know Spanish.
9. Madrid, Spain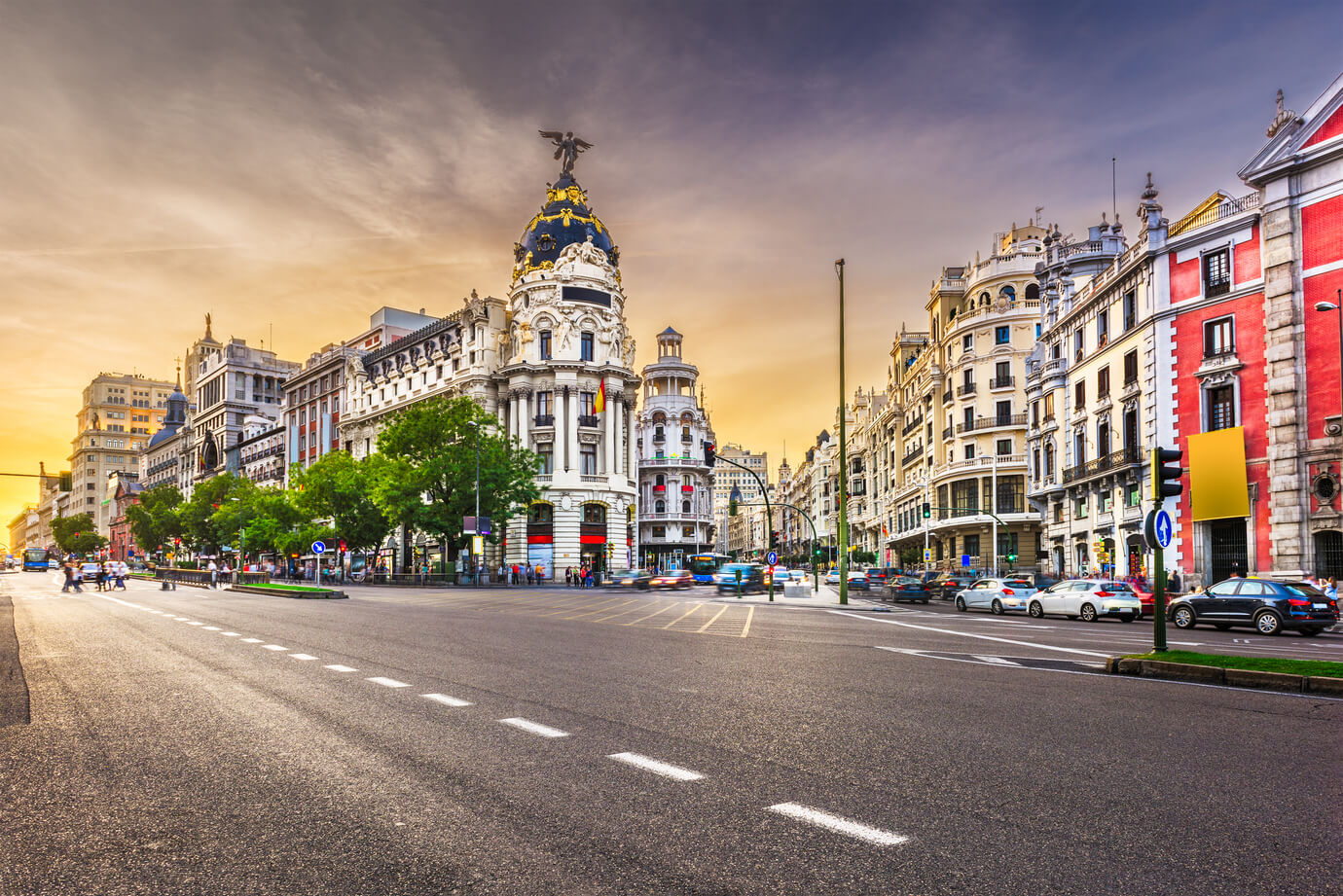 Affordability: 9
Safety: 13
While Spain's largest city is similar to other metropolises, it comes with a few aces.
The weather is good year-round, with ~350 sunny days. That makes it Europe's sunniest capital, on par with Athens, Greece.
Madrid is also fashionable. There are many charming little boutiques tucked away across the city. Whereas, on Ortega y Gasset, Goya, or Velazquez thoroughfares, you'll find a mix of high-street and luxury brands.
So, if you enjoy shopping, Madrid won't disappoint.
10. Munich, Germany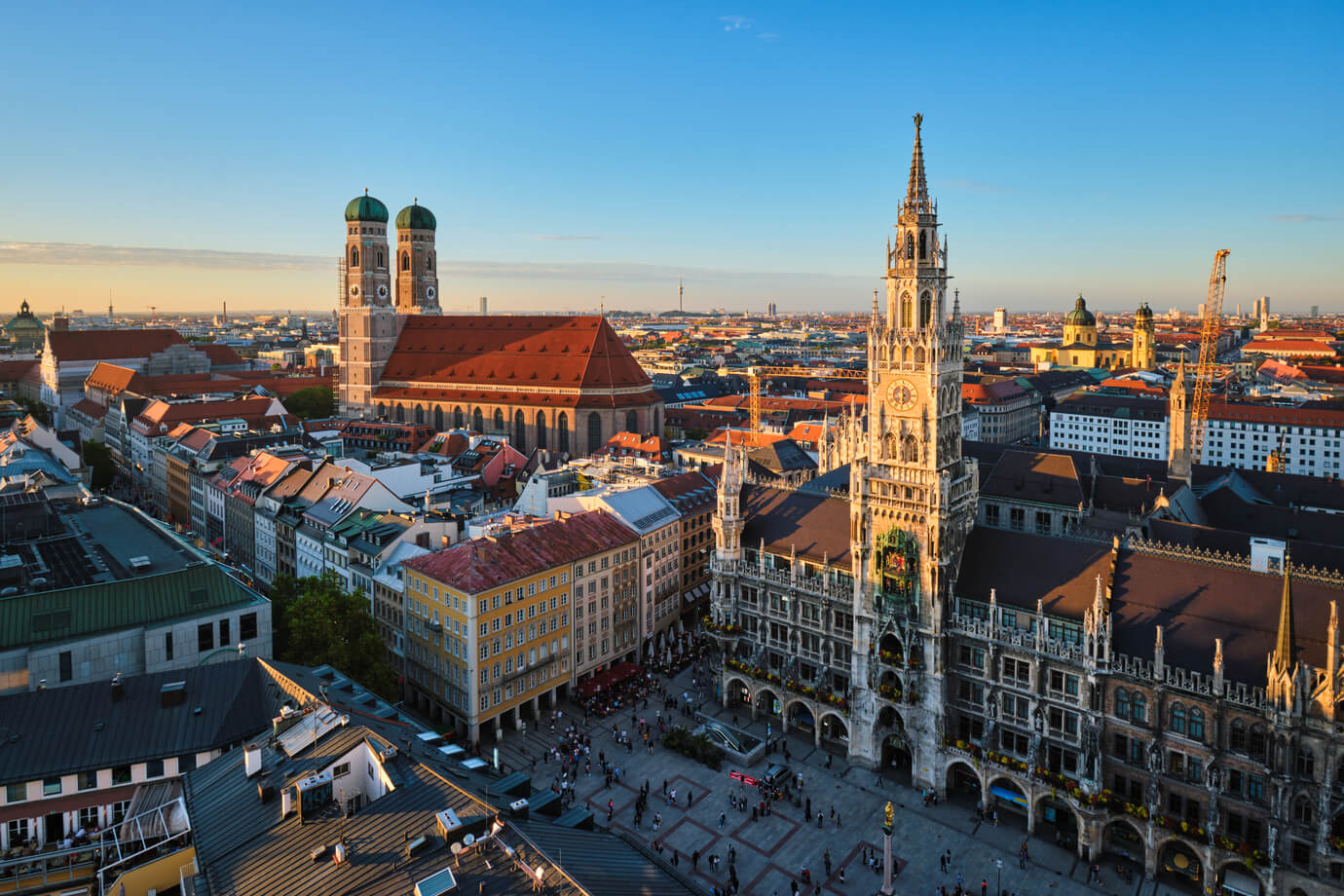 Affordability: 24
Safety: 2
Last but not least, there's Munich.
This German city has long been known as a cultural hub, and for a good reason. Munich is home to world-renowned museums, theaters, operas, and a thriving music scene. It's also no stranger to festivals that range from the world-famous Oktoberfest to small, local celebrations.
And, of course, let's not forget about the food and beer.
From traditional Bavarian dishes and international cuisine to brewhouses churning out signature beers, Munich has something to offer to everyone looking to travel through Europe alone.
Stacking It All Up
There you have it!
A 2023 ranking of the ​​best European cities for solo travel.
Now—which city do you think you'll pick for your next solitary trip?
Let us know in the comment section below.
Methodology
Passport Photo Online examined Numbeo's data on 33 European cities popular with solo travelers and ranked them using the cost of living and safety indexes (2022 mid-year).
Fair Use Statement
Did you like our ranking? If so, feel free to share it with your audience. Just remember to mention the source and link back to this page.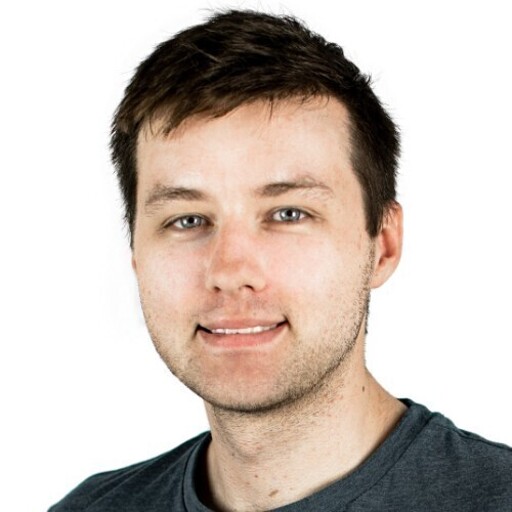 As a Digital PR specialist and a member of the Society of Professional Journalists (SPJ), Max has 5+ years of writing experience.
Over the course of his career, Max's work has garnered significant attention, with features in numerous prominent publications such as The New York Times, Forbes, Inc., Business Insider, Fast Company, Entrepreneur, BBC, TechRepublic, Glassdoor, and G2.