More than 14 million Americans Kids clubs provide young cruisers with age-appropriate activities, and babysitting services allow moms and dads to have nights out on their own. The beaches of the Caribbean and old Mexico are fun for all ages, and the cultural and educational experiences of Europe will last a lifetime.
The US passport is one of the most powerful passports in the world, allowing visa-free travel to over 110 other countries (as of 2022). I know you have one but does your child? Does a child need a passport for cruises?And the definitive answer to that question is: probably! It depends on a few things. This information is for US citizens only, and does not apply to citizens of Canada, Mexico or other countries.
Cruise documentation for minors—age requirements
First, how old is the child in question? Because as far as the State Department is concerned, adults are anyone 16 (sixteen) and up. So for the purposes of this article, a child is someone no older than 15 (fifteen).
Does a child need a passport on a closed-loop cruise?Second, is this a "closed-loop" cruise? Cruises that depart from and then return to the same US port and visit only Canada, Mexico, and/or the islands of the Caribbean (including Bermuda) are called "closed-loop" cruises.
Popular closed loop itineraries include not only the Caribbean but also the Mexican Riviera and Alaska. On a closed-loop cruise, adults do not necessarily need a passport but you will need proof of identity in the form of a valid government-issued photo ID card (such as a driver's license) AND proof of citizenship (usually your birth certificate). Children 15 (fifteen) and under only need to have their US birth certificate.
Looking for more tips about passports? Look no further:
Hawaii cruises and day cruises
Furthermore, if your cruise ship departs from and returns to the same US port AND visits ONLY US ports and destinations (day cruises on up to Hawaii cruises), then adults only need a valid government-issued photo ID, and children don't need any ID at all. Of course, the kid must be traveling with an adult.
Cruises without a passport for children — exceptions
Which cruise line you're sailing on is also important. Some cruise lines (Princess and Holland America) require all children traveling with only one parent to have a passport, even on closed loop cruises.
And other cruise lines (Crystal Cruises and Regent Seven Seas Cruises) require all of their passengers to have passports regardless of age and destination!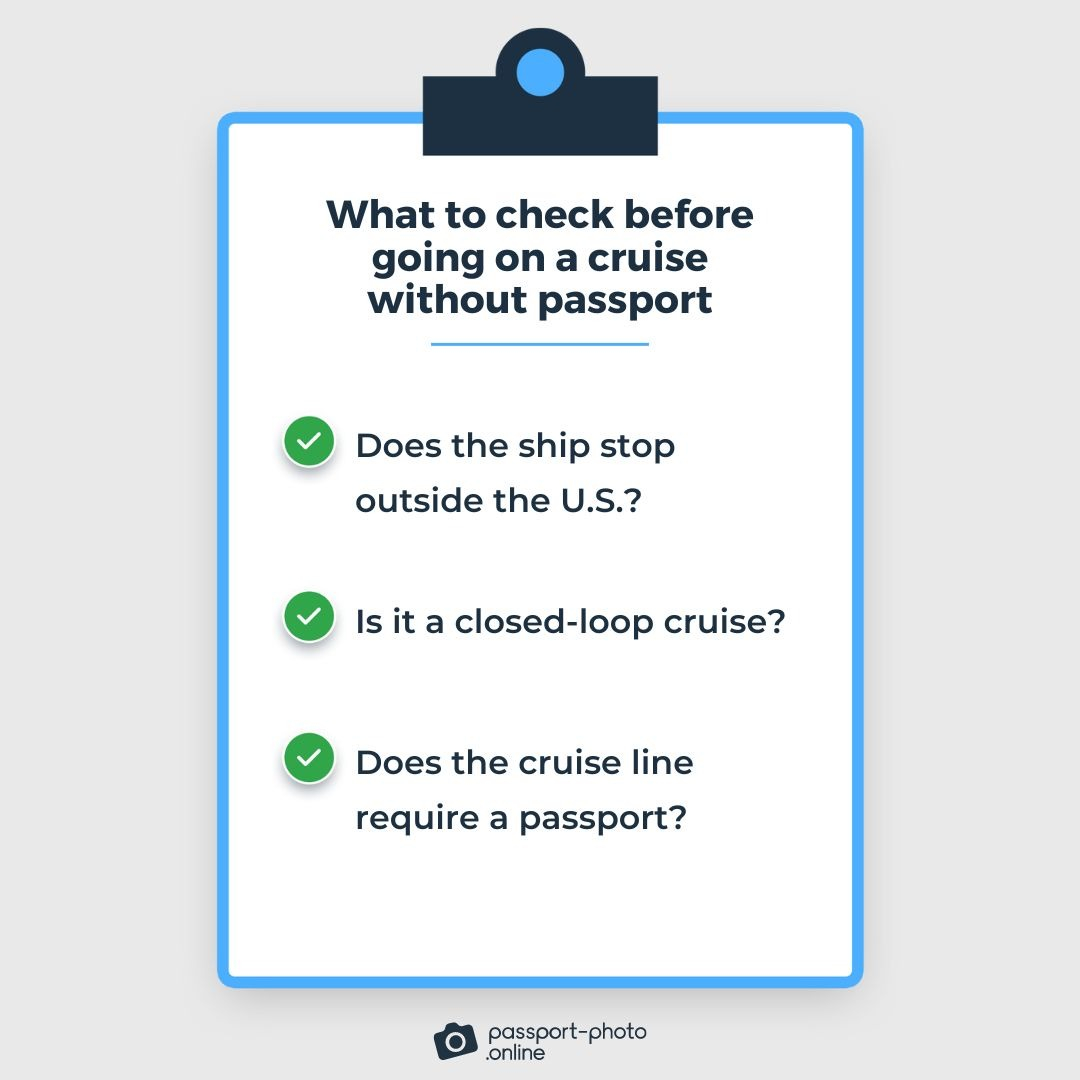 RELATED READING:
Do kids need a passport for a non closed-loop cruise?
For all other cruises, all passengers regardless of age must have a valid passport. If the ship departs from one port and returns to a different port of entry even if both ports are US ports this is considered to be a one-way cruise. All passengers, even the children, must have a passport.
If your cruise departs from a non-US port, even Canada or Mexico, this is also not considered closed-loop, even if it returns home to the same port. All passengers, even children, must have a valid passport.
And the small, wallet-sized passport card is not enough; it must be the full sized passport book, ready to be stamped.
And if the cruise ship stops at international destinations outside of the US, Canada, orMexico — such as Colombia, Panama,Costa Rica, and of course all of Europe and Asia — all passengers must have a valid passport. Even the kids.
The power of a US passport
Caribbean, Alaskan, and Mexican cruises are extremely popular. Plenty of cruisers make these sailings without a passport and without any trouble using just their driving license and birth certificate. However, I strongly recommend that all adults 16 (sixteen) and over have a passport. It is the only reliable travel document for international travel.
Passports are universally accepted because they combine identification and citizenship, whereas a driving-license-&-birth-certificate combo might get refused. Don't take chances that might ruin the vacation of a lifetime. If your children don't yet have passports, the time has come to pay the fees, fill out the forms, and get their pictures taken.
You might be interested in:
Passport Application for Kids
You'll be glad you did. In addition to making family travel much easier, the old and expired passports accumulated over the decades make for great memories.
Easy passport pictures with Passport Photo Online
Does your child need a new passport? Use Passport Photo Online to get the pictures you need completely stress-free.
Here's how it works:
Our app adjusts the photo to passport size and cuts out the background following the requirements. No need to travel or rent equipment, any room in your house and a smartphone will work perfectly.
Our AI scans the image in detail, finding any possible error. We can even fine-tune the picture, removing toys and accessories. After being approved, the photo is guaranteed to be 100% in line with official regulations.
You have unlimited tries at no additional cost. Passport Photo Online takes all the stress out of taking passport pictures for your children. You can relax, take your time, and stop worrying about your kids running around.
We'll immediately send you the digital copy by email, in addition, you can order the printouts and have them delivered within 3 (three) days.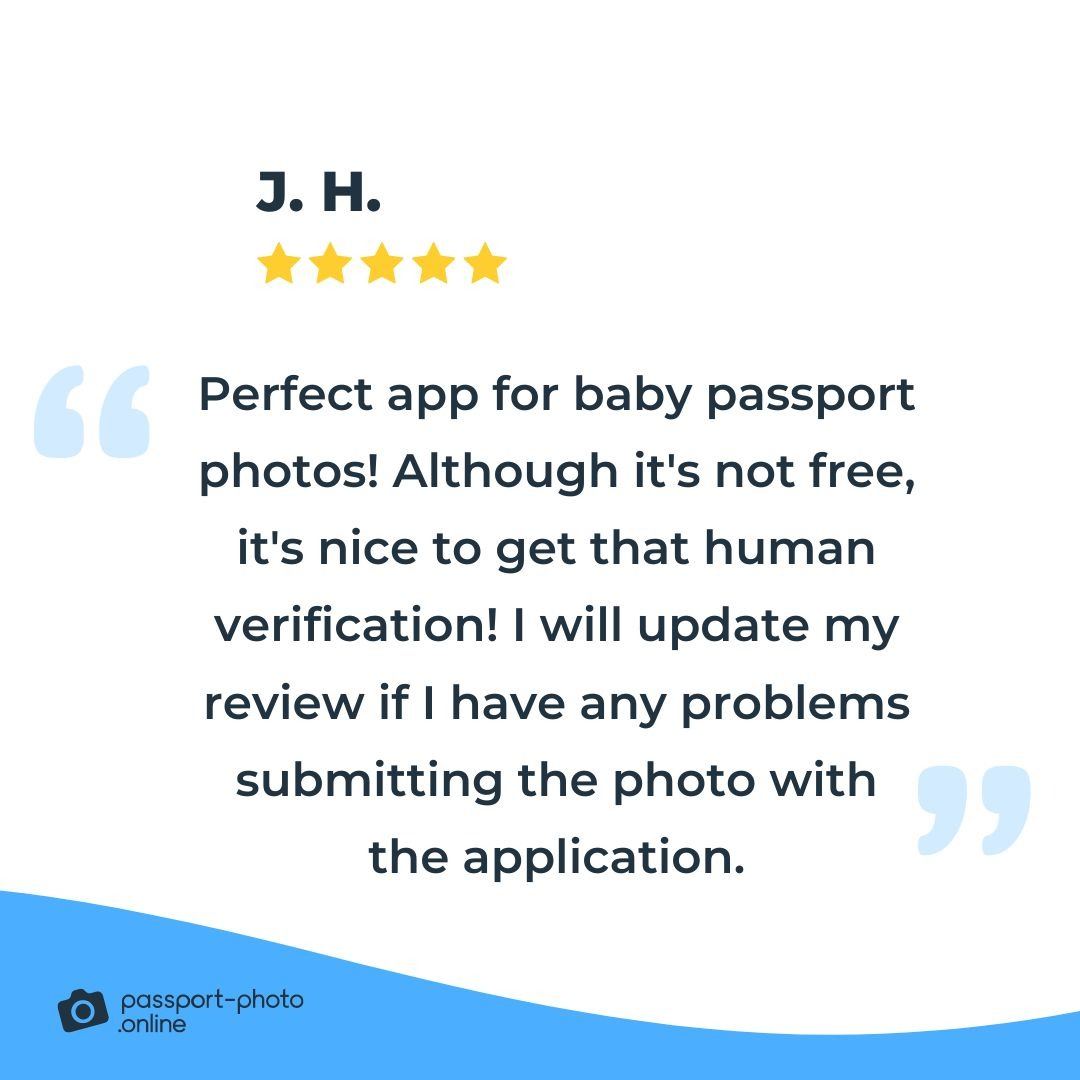 RECOMMENDED READING:
Cruise passport requirements for children: FAQ
In the section below, we'll answer a few questions about the cases in which children need a passport for cruises.
Does my child need a passport for a cruise to the Bahamas?
Generally yes, however, if the cruise is closed-loop (beginning and ending in the same US port), an original birth certificate will be enough
Does a child under the age of 18 need a passport for a Royal Caribbean cruise?
If the cruise does not stop outside of US territory, a passport will not be necessary. In any other case, all passengers need a valid passport regardless of age.
Does a 11 year old child need a passport to cruise to Canada?
If it's a closed-loop cruise, there will be no need for a passport. If the trip doesn't begin and end in the same US port, everyone needs to have a passport.
Does a child age 7 need a passport for a cruise?
If the cruise leaves US territory, all passengers are required to carry a valid passport. The only exception is made for closed-loop cruises.
If you're traveling on a cruise out of the US, do you need a passport for a two year old child?
In most cases, yes. If the cruise starts and ends in the same port in the United States (closed-loop), children might be allowed to board without a passport.
Does a child need a passport for cruises —summing up
I hope the takeaway from all this is that it's never too early to get your child's first passport. Although there are some situations where passports are not strictly necessary, it is better to be safe than sorry. Anl emergency could force you to end the cruise in a foreign port of call, and a passport will make getting home much easier.
To get ready for the application, use Passport Photo Online—you'll be able to get perfect pictures for your children without leaving home.
Sources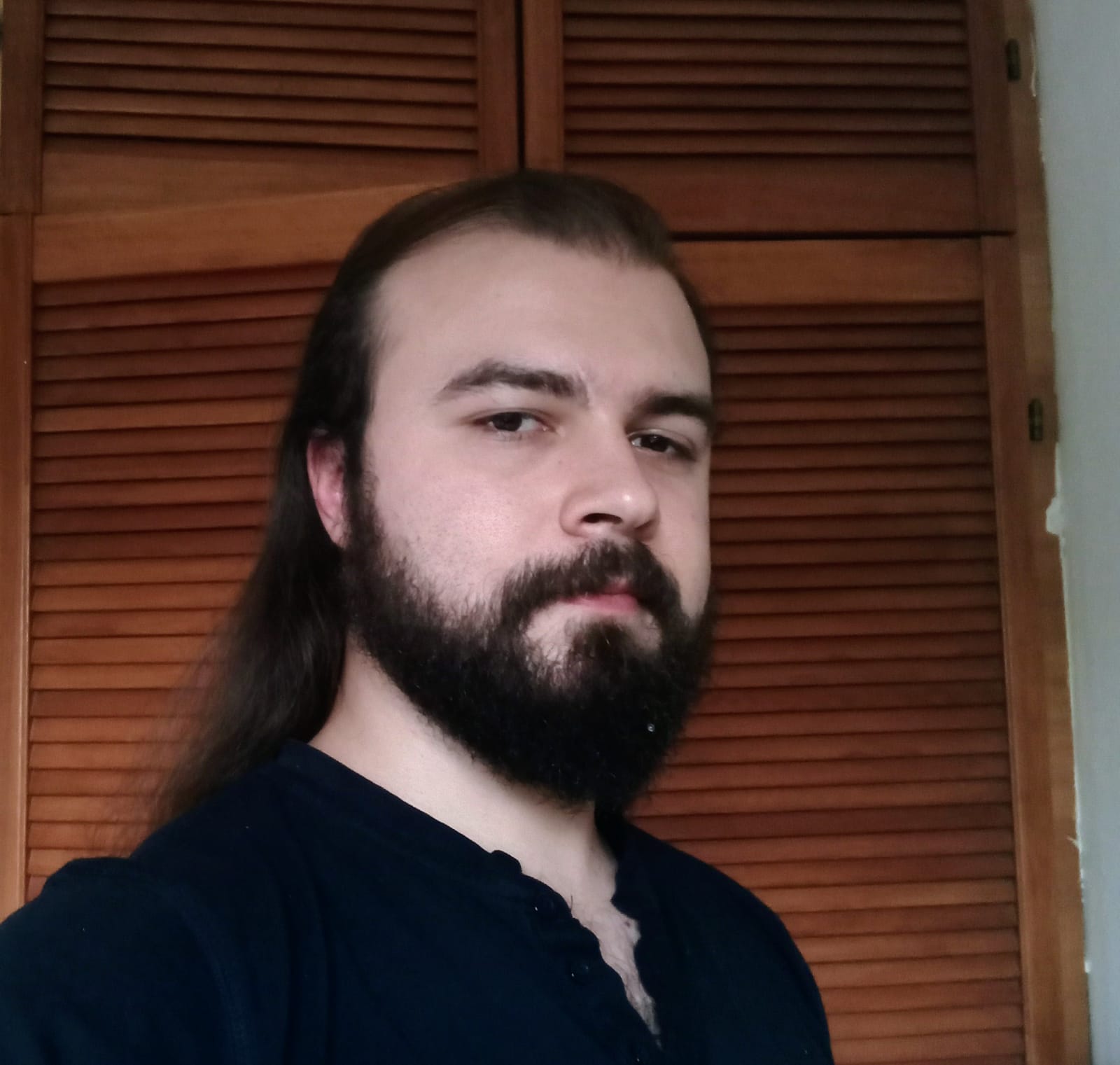 Riccardo Ollmert is a biometric photography expert at Passport Photo Online. With his background in languages and the publishing industry from La Sapienza University of Rome, he creates compelling content that simplifies the complexities of biometric photography. Riccardo's passion for travel and creative writing is reflected in his work, emphasizing the role of biometric photos in seamless global exploration.