Picture the scene: an applicant is working through their United Kingdom passport application, getting ready to send it off. They've taken their new passport-size photo, ready to be attached to the application form. But wait, there might be one more thing they need to do: get the picture signed. Not just anyone can do that, though, as there are specific rules for who can sign a passport photo.
Read on as we outline when you need to find someone who can countersign a passport photo and who can do it for you.
With our guidance, you'll become much more confident with your British passport application because you'll have the perfect countersignatory, who can sign the back of your passport photo, ready to be sent.
We will guide you through:
Signing passport photos
Finding a countersignatory, like any part of a passport application, is a process regulated by a strict set of rules. Follow our guide, and you'll know who can countersign a UK passport photo in no time.
When do passport photos need to be certified?
The first question we need to ask is: who needs to get a passport photo countersigned? Any instance when a UK citizen is applying for a first passport, for example, whether it's an adult or child passport. Renewing a child's passport, when your child is 11 (eleven) or under, will also require a countersignatory for the image, given how much a child's appearance can change as they grow.
Applicants will also need their adult passport photo to be verified if their appearance has changed to the extent that there may be some doubt about their identity or if their existing passport has been damaged, lost or stolen to ensure it is definitely the applicant who is asking for a new one.
The chosen countersignatory may be contacted by the UK Government to give more information. Ensure that you check with them to make sure they are happy with this in advance.
Next, we need to establish who can authenticate a passport photo.
Who can identify passport photos?
HM Passport Office has a set of official guidelines on who is and isn't allowed to be a countersignatory. The person selected must be aged 18 (eighteen) or over, already living in the UK and in possession of a valid British or Irish passport. They must also have known the applicant for at least 2 (two) years and be familiar with them, for example, as a neighbour or colleague.
A prospective countersignatory also needs to be a "person of good standing," or else currently working or retired from a recognised profession, the details of which will be outlined below.
The Passport Office also has specific rules for who cannot be a countersignatory. They must not be someone who lives at the same address as you. They must also not be related to the person who is applying, or currently in a relationship with them. Doctors (unless they know you well, e.g. as a close friend) and Passport Office workers are also not allowed to sign passport photos
Looking for more tips for your passport application? Look no further:
Who can sign baby's passport photos?
The same rules for countersigning an adult passport photo apply when someone needs to countersign a passport photo for a child. The countersignatory, in this case, must not be a parent, guardian, or any other relative or resident of the child's home. It is important to make sure that they know the child and can vouch for their identity while also serving in a recognised profession.
The same rules apply even when one needs to apply for a newborn baby passport.
What is a recognised profession?
The Passport Office holds a comprehensive list of recognised professions of people you can ask to countersign a passport. Pay attention to these, as applicants may be asked to search for another countersignatory should their choice be deemed unacceptable. This can dramatically increase the length of time required for the passport application. Recognised professions include:
Accountants or articled clerks
Airline pilots
Assurance or Insurance Agents
Auctioneers
Bankers or building society workers
Barristers, lawyers, solicitors or judges
CEOs, chairmen or directors, working at either a limited company or VAT-registered company
Chiropodists
Councillors, county civil servants or any other local government officials
Dentists
Engineers with a form of professional qualification
Financial services workers, e.g. stockbrokers
Fire or police officers
Funeral directors
Journalists
Lecturers or teachers
Legal secretaries or registered paralegals
Members, associates or fellows of any recognised professional body
Members of Parliament
Merchant Navy officers
Nurses
Officers from any armed force
Pub licensees
Officials from any recognised religion
Opticians
People awarded with honours, for example, knighthoods, OBEs or MBEs
Pharmacists
Professional photographers
Post office officials
Presidents or secretaries of any recognised organisation
Salvation Army officers
Social workers
Surveyors
Trade Union officers
Travel Agents
Warrant Officers
Passport Photo Online – British passport photos made easy and quick
Finding someone who can validate a UK passport photo is critical, but you need to make sure it doesn't distract you from the passport photo guidelines: including facing the camera, keeping the lighting right, and removing head coverings (except ones worn for religious or medical reasons). To get a 35 x 45 mm photo for your online applications that shows your true likeness, go to Passport Photo Online!
Our professional AI photo checker can eliminate all the modern frustrations of getting a British passport photo, such as:
Getting a photo with the correct measurements. We have all the different passport photo specifications on file, and our editor reformats your photo to fit them automatically. You'll never have a photo rejected again, the Passport Service is guaranteed to accept it.
Trying to find a digital passport photo. Sometimes, you just want the convenience of an online passport application. Luckily, we can send you a digital copy of your passport photo directly to your email address. From there, just upload it to the passport online service, and you're ready to go! One photo is all you need!
Trying to get a passport photo you like. Let's be honest, we all want a passport photo that looks good. That's why we let you have as many tries as you want, to make sure you get a photo you're happy with.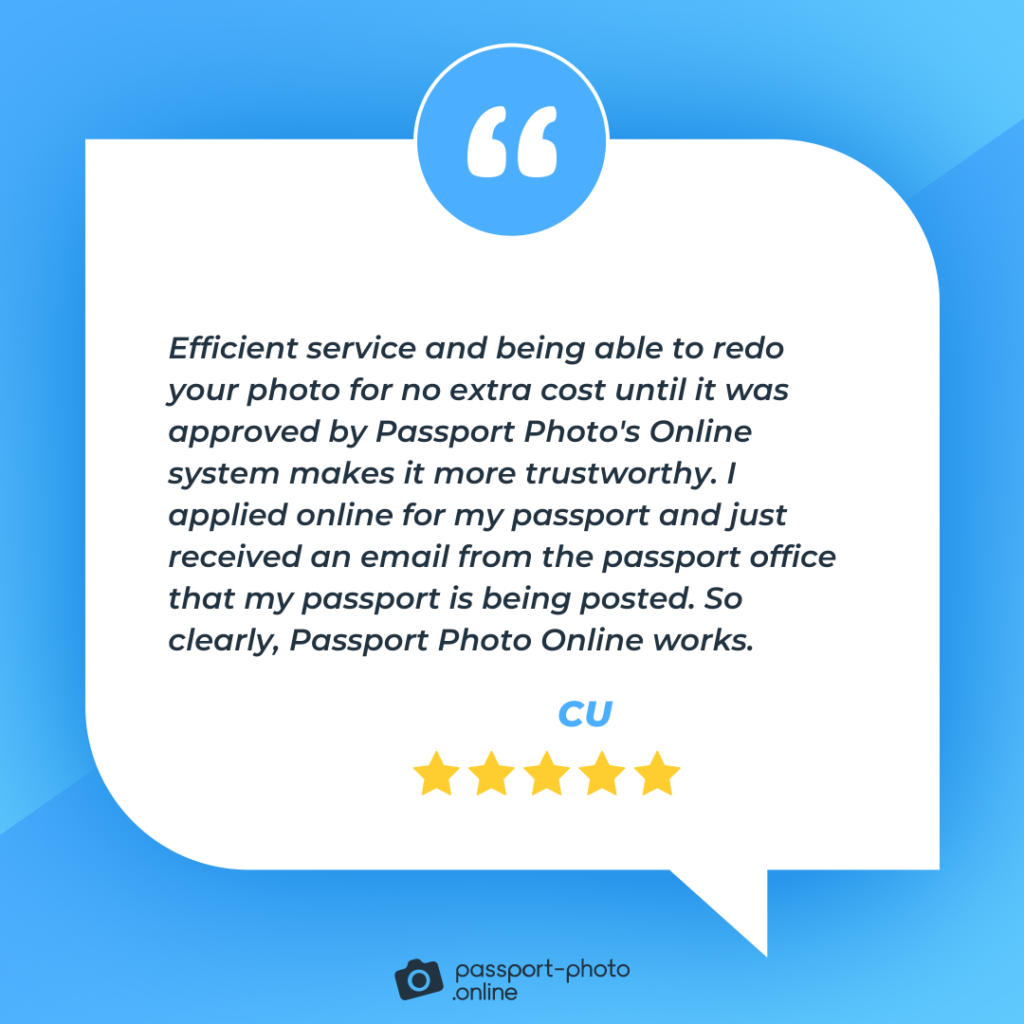 We're so confident in our service that in the highly unlikely event that your photo gets rejected, we'll refund you 200% of what you paid. Now that's a good deal. If you don't want a digital photo, that's fine too! We can send a traditional paper photo sheet directly to your door through the post. It couldn't be easier.
Who can certify a passport photo: FAQ
Now you've got all the facts, it's time to answer some of the burning questions you may still have about who can sign a passport photo.
What professions can sign passport photos?
The government publishes a long list of recognised professions that are allowed to sign passport photos. These are outlined in full above but include dentists, legal officials like solicitors, post office officials, and MPs.
Who can identify a child's passport photo?
For someone to countersign a UK passport photo for a child, they must be a UK resident aged 18 (eighteen) or over and a British or Irish passport holder, who is a "person of good standing" or who works (or has previously worked) in a recognised profession, who is not related to, or currently living at the same address as the child. They are also required to know the child well enough to be able to confidently verify their identity.
When you need to countersign a baby passport photo, you need to follow the same rules.
Can a friend sign a passport photo?
Yes, the government rules explicitly say that a friend will be able to sign your passport photo, with the proviso that you must ensure they meet all the other relevant criteria. They cannot, for example, be currently living with you or in a relationship with you.
Who can sign a passport photo for a driving licence?
The same rules for people who can countersign a UK passport photo apply to people who can countersign a UK driving licence.
Can a cousin sign a passport photo?
No, your passport photo countersignatory cannot be related to you by birth or marriage.
Can a Post Office worker sign my passport photo?
Yes, Post Office officials are on the list of recognised professions, so can countersign a passport application and photo, provided they fulfil all the other criteria.
Can the Post Office countersign my passport photo?
Whilst a Post Office worker who knows you personally may countersign a passport photo, you cannot get your picture signed as part of the Check and Send process.
Can a retired police officer sign a passport application?
Yes. Being a police officer is a recognised profession, and the rules allow people retired from recognised professions to countersign passport applications.
Can a GP sign a passport application?
Doctors are not generally allowed to countersign passport applications and photos unless they state that they already know the applicant well (for example, they are a close friend) and that they can recognise them easily from their picture.
Can a hairdresser sign my passport?
No, hairdressing is not listed by the government as a recognised profession, so a hairdresser cannot be a countersignatory.
Can teaching assistants sign passports?
No, while teachers and lecturers are allowed to sign passports, teaching assistants are not.
Who can witness an Irish passport application in the UK?
The Irish Department of Foreign Affairs keeps its own list of suitable witnesses, who must fill out an identity verification form as part of the application process. These are:
– police officers
– teachers, principals and other school workers
– clergy member
– doctor 
– nurse 
– physiotherapist 
– lawyer 
– manager of a bank or credit union
– any elected public representative
– notary public or commissioner for oaths
– peace commissioner
– accountant 
– dentist 
– vet
– speech therapist
– lecturer 
– pharmacist
– chartered engineer.
Can an uncle sign a passport application?
No, the rules state that passport photo countersignatories cannot be related to the applicant.
Can a stepparent countersign a passport?
No, whilst you would not be a blood relative, a stepparent would be a relative by marriage, so could not serve as a countersignatory.
What happens if you know no one who can countersign your passport?
If it proves impossible to find someone who can attest a passport photo, there is another option. The Passport Office allows UK citizens in this situation to submit a signed declaration that they cannot find a countersignatory, and that the information they give in their application is true to their knowledge.
This can eliminate the need for someone to countersign the passport photo, but can extend the time it will take for the application to be processed, which is worth bearing in mind, particularly if the application is urgent.
Who can identify a passport photo: summing up
There you have it! Now you know who to go to for a countersignatory, and you can see who in your circle fits the criteria to sign your British passport photo. Remember to tell them that they may be contacted by the government to provide more information – you want them to be ready when the passport officials call! If you need to get it sorted in a hurry, use Passport Photo Online to quickly get a new picture, ready for signing.
Once that's all sorted, the government can verify your identity and get your new passport sent to you as quickly as they can. All ready for your next trip abroad. ✈️🏖
Sources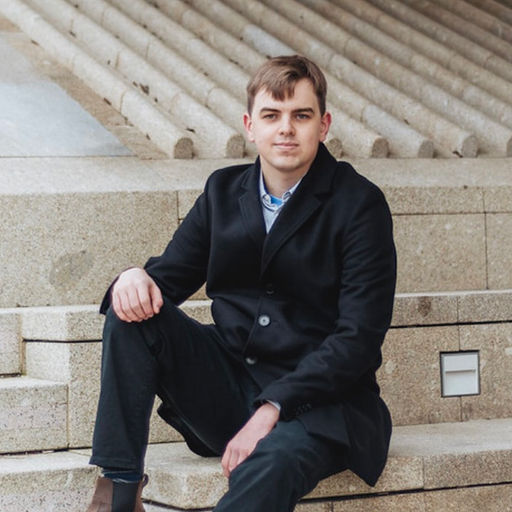 Having graduated with a History degree from the University of Birmingham, Sam has proven writing experience in biometric photography articles, marketing and events. Born in the UK, he has travelled extensively both nationally and internationally. In his spare time, he enjoys reading, cycling and skateboarding.