Are you looking to apply for your child's US passport and are wondering if you can take care of everything on your own? Does a child need to be present for a passport application?
In this blog post, we'll clarify if your child needs to attend their passport application appointment or if you can arrange everything on your own. You will also learn who exactly should pay a visit to the Passport Agency for a child's passport issuance.
What will you find in this article?
Do children have to be present for their passport application appointments?
Minors must appear in person at the Passport Agency as passport applications filled out in their name require their presence at the meeting.
A minor cannot attempt a passport application on their own without A passport facility agent needs to confirm their passport photo checks out
Any minor under the age of 16 (sixteen) needs to come to the meeting, from infants to those who will turn adult in 2 (two) years.
Seventeen-year-olds may be eligible to use Form DS-82, which will allow them to complete the passport application process by mail. No appointment at the passport office is required.
Moreover, a child cannot come alone to complete their passport application. According to information provided by the US Department of State website, parents or legal guardians need to accompany their children.
The correct form for passport applications for minor US citizens is Form DS-11. Applying for a passport using that particular form must be completed by attending a meeting and not just sent in the mail.
The only situation in which your child and you won't have to attend a meeting for a passport application, is when the minor is eligible to apply using Form DS-82.
They will be eligible if they meet the requirements, such as:
they already have a passport that they can send in with their application;
the current passport is in good condition;
the child's current passport was issued when they were 16 (sixteen) years old or older;
the issuance of the current passport was completed in the last 15 (fifteen) years;
the passport was issued under the same name.
Only then would a child not be required to schedule an appointment in order to get a US passport.
Applying for a child's passport abroad
If you need to apply for your children's passports abroad, what you need to do is head to the nearest US embassy. They offer passport services and will allow you to complete your child's passport application. In this case, your child will have to be accompanied by you too.
Looking for more tips for your passport application? Look no further:
Passport Photo Online – perfect photo for child passport application
When you go with your child to apply for their passport, you will need a new passport photo. Thanks to the Passport Photo Online app, you will get the perfect passport picture in just a few seconds. It will turn your smartphone into a professional photo booth, so you can take care of the photo from home.
Available in both Google and Apple stores, the application lets you take a perfect passport photo from the comfort of your own home for just $6.95. If you're looking for a budget-friendly option, you can also download a passport photo template and print your child's photo for less than $1, making it one of the cheapest passport photo solutions available.
And should the final product get rejected, you're entitled to a 200% refund.
Does a child need to be present for a passport application appointment – summary
In short, a child has to attend the meeting to apply for a new passport. Their presence is a key requirement, as well as the attendance of parents. This rule applies to all minors below the age of 16 (sixteen).
If everyone's present, you will be able to complete the passport application and receive your child's passport in roughly 10 (ten) weeks' time.
Does a child need to be present for a passport application: FAQ
Below you will find the most commonly asked questions about a minor's presence during their passport application.
Do US minors have to be present for their passport application?
Yes, they need to be present if the passport application form is filled out in their name. Parents must also accompany their children to complete the application successfully.
Does a child have to be present for passport renewal?
If the child is younger than 16 (sixteen), then yes, they need to attend a passport renewal meeting in person. If they're older, however, they may be eligible to send the application through mail.
Sources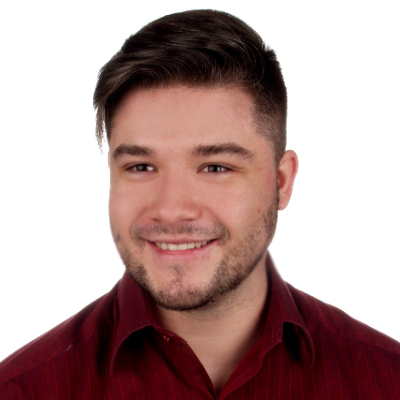 Graduated from the University of Warsaw, Michał, is a biometric photography expert with an undying thirst for adventure and a writer at Passport-Photo.Online. A self-proclaimed book and movie critic as well, he's always eager to visit to the most underrated or less popular travel destinations.