If you want to see the best tips on how to find cheap flights, you'll LOVE this piece.
We've curated, vetted, and categorized a list of 87 ways you can save money on airfare and listed 23 tools to help you get the job done.
Let's dive right in:

1. Use a cashback app.
Cashback apps like LetyShops or Rakuten can help you save on flights, hotels, car rentals, and more.
The way they work is simple: you make a purchase online as normal, and the app refunds a portion of the cost to your account.
Done and dusted.
Related: Best Cashback Apps
2. Have a Chrome extension scour the web for coupons.
Wouldn't it be nice if you could spend less on your next flight booking on autopilot? Browser extensions like Honey will dive into the depth of the web to search for coupons and apply the best ones for you at checkout.
3. Bookmark the best tools.
Make your way to the end of the article, and you'll see a list of AMAZING tools that help find the cheapest airfare.
Our tip?
Bookmark the ones you like the most and put them in a separate browser folder to keep them handy. You'll thank us later.
4. Sign up for airline newsletters.
If you want exclusive discounts from your favorite airlines, join their mailing lists. You'll receive ways to earn miles, discount codes, and flash deals straight to your inbox.
Even better?
You might get a discount just for signing up.
5. Toggle on price tracking.
Suppose you have a trip planned for Christmas or Thanksgiving when flights are uber expensive. In that case, you can use Google Flights to monitor pricing, get notified of major price drops for your specific dates, and book at the optimal time.
Alternatively, you can set up price alerts 11 months out for your preferred destination(s) and dates, watch the airfares for 2–4 months, and once the prices drop significantly, pounce on the deal.
Related: How to Use Google Flights Price Alerts
6. Supercharge Google Flights with this add-on.
There are a TON of travel tools that help compare airfares.
The problem?
It can be tiring and time-consuming to comb through them all to find the best deal. Luckily, you can use TravelArrow to convert your Google Flights search onto Skyscanner, KAYAK, Expedia, and Trip.
Related: Full TravelArrow Tutorial Video
7. Follow your favorite carriers on social media.
Airlines often use Instagram, Facebook, or Twitter to promote deals, offers, and even promotion codes. So pick a few of your favorite carriers and connect with them on social.
8. Subscribe to pages that watch out for deals.
There are also LOTS of good social media pages you can follow that hunt down flight deals.
For example, if you're on Instagram, you can search for "flight deals" and follow the most relevant profiles based on your location.
Related: Follow Our City-Specific Flight Deal Accounts on Instagram
9. Set up airfare alerts.
If you don't have all day to scroll through social media in search of flight deals, don't worry.
You can use services like Thrifty Traveler or Going to do the legwork. Plus, consider upgrading to premium on a service of your choice for mistake fares, business class deals, and other perks.
10. Get a WIZZ Discount Club membership.
If you travel a lot within Europe, consider getting a WIZZ Discount Club membership to save on flights.
How much, exactly?
Head over to this page and use the calculator at the bottom. For example, if you plan to fly 10 times (round trips with checked-in baggage) in the next 12 months, the membership can save you €300.
Not bad.
11. Check special deals geared toward students.
When you're still in school, every penny counts.
Thus, it makes sense to look into student discounts on flights. This guide lists the 15 best sites offering special deals to youngsters.

12. Get a travel credit card.
The perks of travel rewards credit cards are plentiful.
They help you earn miles or points you can use toward free flights and other travel expenses. Some travel credit cards can offer benefits, like free flight upgrades, airport lounge access, and priority boarding.
If you don't have one, do your research and pick the right card.
Related: 16 Best Travel Credit Cards
13. Or consider an airline credit card.
If you're loyal to a particular carrier, look into their branded credit cards. These usually offer more reward points and could better fit your flying needs.
Related: Best Airline Credit Cards
14. Take advantage of welcome bonuses.
Both travel and airline credit cards offer hefty welcome bonuses if you spend a certain amount in the first few months of opening an account.
Hence, choose the right time and kickstart your points collection.
15. Join frequent flyer programs.
All major US airlines have loyalty programs that give you miles or points to redeem for free flights or seat upgrades.
Are they worth it?
Absolutely. On the condition, you fly mostly one carrier, and you fly a LOT. If not, you can still sign up, but don't go out of your way to add extra flights just for points.
Related: How to Get Started With Frequent Flyer Programs
16. Don't chase promotions.
Airlines often run deals to earn miles or points by taking a certain number of flights.
This can work to your advantage if you plan to take to the skies. If not, pursuing such promos can make you book flights you don't need. So, keep your head on straight.
17. Collect miles on work travel.
If your job involves frequent flying, you can collect miles on business travel even if you don't pay for the flight. The same is true for hotels and rental cars.
18. Pool miles with your partner, friends, or family.
Did you know?
Many carriers let you pool miles with a group. So if you plan to go on a joint trip, it might be a great way to score an award flight or other extra perks.
Related: 25 Airlines That Allow Families to Pool Miles
19. Pay for group travel.
Offering to book everyone's flights is an AMAZING shortcut to rack up points. It's also a great way to meet welcome bonus requirements. Just ensure you get paid back.
20. Earn miles through surveys.
If you have a bit of free time and are willing to do some manual work, you can earn miles through surveys.
While you're unlikely to snag tons of points this way, it can still give you a quick boost, particularly if you encounter a welcome bonus.
Related: Quick Points: Earn Points and Miles for Completing Surveys
21. Keep an eye out for limited-time deals.
Airlines like to run promotions where you can redeem points for a great value (e.g., a flight for half the normal price). Plus, such deals can also be of an earning nature, allowing you to get bonus points for flying.
That's all the more reason to sign up for airline newsletters.
22. Consider a mileage run.
If you're a frequent traveler lacking a smidge of miles, you may want to go on a mileage run to lock in elite status. It'll up your upgrade chances and yield better benefits for your trips in the 12 months.
Related: How and Why You Might Want to Book a Mileage Run
23. Don't hoard points.
It's a bad financial move because travel points can devalue over time. The sooner you spend them, the more value you'll get.
24. Don't let your miles go to waste.
Some carriers offer non-expiring miles, while others will poof without qualifying activity. To reset the expiry clock, you can earn or redeem just one mile, make a purchase with an associated airline credit card, or transfer miles to another member.
Related: How to Keep Your Points and Miles from Expiring
25. Don't use the wrong kind of miles.
Some airlines will charge you more miles for the same flight than others. If you're a member of multiple programs, see which one has the best redemption rate before booking.

26. Ask yourself if you need a flight at all.
Sometimes, the best way to get cheap flights is to not get on any. Instead, consider a train or bus to reach your destination, especially in Europe. A service like Omio will help you find alternative transportation options.
27. Check which locations are on offer.
If you don't have just ONE preferred destination in mind, browse through the locations on offer using Google Flights (the "Explore" tab). It'll help massively slash your travel expenses.
Related: Google Flights Explore: How to Find Cheap Flights to Anywhere
28. Be flexible with dates.
Pick a destination, figure out the dates, buy plane tickets, book a hotel, and hit the road.
There's nothing wrong with that, except it's not cost-effective. Instead, search for flights first and let the price determine when you'll go. Google Flights (calendar view and date grid) is excellent for that.
29. Be cool with a layover.
According to Google's recent report, nonstop fares are 20% higher, on average, than flights with stops. If you feel you aren't ready to sacrifice comfort, there are ways to make layovers useful. For example, you could use the extra time to fine-tune (or create) your itinerary or organize trip photos on the way home.
30. Get 2 trips for the price of 1.
All you have to do is include a stopover (= a layover that lasts 24+ hours) in your next trip.
The idea here is to stop in your layover city and explore it for several days as if it were your primary destination. Then, go back to the airport and continue your journey.
Think about it—
If you're already flying to two places, why not make the most of it?
31. Plan the best multi-stop route.
If you want to sample a nomadic lifestyle or visit several places, try the Nomad search feature on Kiwi.com.
All you need to do is punch in the places you want to visit, specify how long you want to stay there, and Kiwi will figure out how to get you the cheapest package.
Related: Nomad: The Cheapest Way to Book Multi-City Flights
32. Search multiple cities at once.
Google Flights lets you search for up to seven departure and destination cities in one go. That's VERY useful if you're unsure whether it'll be cheaper to fly into, e.g., Kraków, go straight to Warsaw, Poland, and then take a train to your ultimate destination.
33. Check multiple departure points.
Sometimes, flying to your destination from an airport farther away is more affordable. To see if that's the case, use Google Flights.
Related: Search with Multiple Airport Options
34. Search by continent (or country/region).
Suppose you live in the US and you're willing to fly out of 3–5 cities. Let's also assume you want to visit Europe and you don't care in which city you'll arrive as long as you can get there on a budget.
In that case, use Google Flights (the "Explore" tab), enter your departure cities, and pick Europe as your destination. As for dates, you can be specific or go with the "Flexible dates" option. If you choose the latter, you'll get to select up to six months out and specify how long you want your trip to last (e.g., one week). The tool will then spit out the best city pair at the lowest price.
*Mind blown.*
35. Include baggage before comparing.
It'll help you get an accurate reading of the total cost and make fare comparison smoother.
36. Watch your carbon footprint.
Google Flights lets you compare flights based on carbon footprint. See if you can go with a greener option. It may not save you money, but the environment will thank you.
37. Travel light.
Easier said than done. But if you can swing it, you'll save a lot on baggage fees, particularly if you take multiple flights.
38. Use a travel agent for complex routings.
They usually have a lot of experience and can help you find the best combo of airlines, flights, and hotels. On top of that, travel agents often have access to exclusive deals you won't find online.
A note of caution: this only works for one-way flights AND if you don't need to check a bag. Plus, airlines can ban you from flying with them, so use it at your own risk.
Hidden city ticketing is a technique where you book a flight with a layover in the city you actually want to visit. The trick here is that instead of taking the last leg, you hop off at the layover and don't take the connecting flight.
Why would you do it? It's often cheaper than buying a direct ticket.
So if you feel adventurous, check Skiplagged, a tool that finds hidden-city tickets.
40. Look for a good bundle deal.
If you're considering a hotel or car rental with your booking, you can package it all together and potentially save an astronomical amount of money.
Some helpful tools to look for bundles are Priceline, Expedia, Costco Travel, and Orbitz.
41. Don't clear cookies.
If you use Google Flights or shop directly with airlines, the prices you see won't be affected by your searches.
42. Don't bother with an incognito mode or a VPN, either.
It's just another myth that's been going around for a while.
43. Don't forget about warehouse clubs.
Warehouse clubs like Costco offer airline gift cards at a reduced rate. You'll often find a gift card for $500 that you can get for $450. If you and your family take advantage of this, you'll save $50 per member.
44. Embrace budget carriers, especially in Europe.
It's true:
Low-cost airlines don't come with all the bells and whistles of a full-service carrier. But they can get you from A to B. Plus, if it's just a 1–2 hour flight, you won't miss the extra comforts too much.
At the end of the article, you'll find a list of the best budget airlines, just in case.
45. Consider Scandinavia if you plan to visit Europe.
Due to geographical proximity, it'll often be cheaper to fly into Copenhagen, Stockholm, or Oslo first and then book a separate ticket to your final destination.
46. Benefit from the slow rebound of business class.
Remote work and hybrid setups still reign supreme.
As a result, corporate travel isn't rebounding as fast as leisure travel after COVID-19. That means you can sometimes find some good business-class flight deals. So if you wish to fly in style, consider Going's Elite membership offering that tracks price drops of premium economy, business class, and first-class tickets.
47. Check Southwest Airlines for cheap domestic flights.
When performing a flight search, visit the Southwest Airlines site separately because the carrier doesn't appear on most 3rd-party platforms.
48. Know that some Asian carriers don't show on Google Flights.
Similar to Southwest Airlines, some popular Asian carriers like Thai Airways, China Eastern, or Air China aren't always available on Google Flights.
49. Act fast if you spot a mistake fare.
Airlines sometimes make mistakes. And the bigger the mistake, the shorter the fare will last. So if you run into one, don't think twice. You can also use services like Secret Flying or Thrifty Traveler (Premium) that send out alerts for error fares.
50. Skim through discount sites.
Before booking a flight, check platforms like Groupon or RetailMeNot. Who knows what kind of deals they may have?
51. Look up the airport you're flying into.
Some budget carriers fly into smaller airports several hours outside the main city. That means you'll have to take an expensive cab or buy a train/bus ticket to your destination. So double-check the arrival airport, factor in the potential extra costs, and see if you're still getting a good deal.
52. Forget loyalty.
As humans, we like to stick with what's familiar. But if you want to save money on flights, don't stay loyal to just ONE airline, service, or travel tool.
Instead, shop around and see who's offering the best option.
53. Get a ticket that allows changes/refunds.
While this might sound counterintuitive, a ticket that allows changes or refunds if your plans change sometimes pays off.
After all, can you be 100% sure you won't miss a flight due to unforeseen events?
Exactly.
54. Get a discount if you have to fly for a family emergency.
While on the topic of unforeseen events, a few airlines (e.g., WestJet, Hawaiian Airlines, and Delta Air Lines) let you book bereavement fares if you have to fly for the death of a family member.
Just call the airline, explain the situation, and get 5–25% off a flight.
Related: Bereavement Flights: 5 Airlines That Offer Discounted Fares
55. Consider booking directly with the airline.
Suppose you're looking for just a flight (not a bundle). In that case, it's best to start with a flight metasearch engine like Google Flights, pick a destination along with dates, and check the best fare directly with the airline. You can then compare the cost with online travel agencies (OTAs) like Orbitz or Priceline to see if saving more is possible.
If so, you may still want to book directly with the airline.
Why? Michał Jońca, a travel expert from Opowieści Podróżne, explains:
"You'll likely get better customer service if your flight gets canceled or delayed. You'll also earn more points/miles and get to count on the 24-hour cancellation rule."
That said, if the perks Michał mentioned aren't a priority for your particular flight, feel free to book with an OTA to drop the price even further.
Related: What Are OTAs (Online Travel Agencies), and Should You Book With One?
56. Book one ticket at a time.
When you travel with a group, see whether fares are lower if you book one ticket at a time vs. multiple tickets. If they are the same, book them all in one go.
But if there's some pricing anomaly, it means the carrier put your entire group in a single, more expensive fare bucket. To avoid it, check how many tickets are available at a lower price, get the cheaper ones, and leave. Then, return to the site and book the remaining tickets separately at the new lowest price.
Finally, get in touch with the airline and ask them to link your itineraries to ensure everyone stays together in case of any flight changes.
Related: Booking Airline Tickets for Multiple People? Be Sure to Use This Trick
57. Book tickets on separate airlines.
It's sometimes cheaper to take one leg of your trip with one airline and the other with a different carrier. To check various airline options, use services like Google Flights or KAYAK.
58. See if it's cheaper to pay in a foreign currency.
While this trick doesn't always work, it's still a good idea to check whether you can benefit from using a foreign currency. Just ensure your credit card doesn't have foreign transaction fees.
59. Leverage senior discounts.
Many airlines offer senior discounts for those over a certain age, usually 65+. These discounts typically range between 5% and 10% off the regular fare and often require booking directly via the airline's site or call center.
Some airlines that provide senior discounts include American Airlines, British Airways, Delta Airlines, and United Airlines.
60. Avoid the worst seat.
If you want to maximize your space, head over to SeatGuru. It's a handy tool that exposes valuable seat information (e.g., differences between legroom and bulkheads), helping you choose the best seat.
61. Turn schedule changes to your advantage.
When an airline reschedules your flight several weeks in advance, it doesn't have to be bad news.
You can contact the airline's customer service agent and ask if they can give you a free upgrade or accommodate you on a better flight. While it won't always work, the worst that can happen is a polite "no."
62. Use the 24-hour cancellation rule strategically.
Federal law requires airlines to give you a 100% refund for a flight that arrives in or departs from the US if you cancel within 24 hours of booking.
You can use this rule to snag great deals when you find them and cancel for free if your boss doesn't approve your vacation time or your travel companion can't come.
Related: What is the 24-Hour Flight Cancellation Rule?
63. Check if you're eligible for compensation.
Suppose your flight to, from, or within Europe gets canceled or delayed by 3+ hours. In that case, you may get up to $700 per passenger in compensation, according to EU Regulation 261/2004.
The best part?
With a service like AirHelp, you can even be compensated for flights from the past three years.

64. See if prices are currently low, typical, or high.
Let's assume you aren't flexible with dates and can't pick the optimal day to fly using Google Flights' calendar view and date grid.
In that case, you can still go to Google Flights and enter your destination along with the dates. Scroll down and click "View price history" to see a historical price chart for your route.
Now—if today's prices are high and your trip is still 2–3 months away, you may want to wait a bit before booking to see if things change (more on that next). There's, of course, a risk that prices will go up as your travel dates approach, so use your judgment.
If the prices are typical or low, you're in the clear.
65. Use "Price Forecast."
If you still need to decide whether to book now or later, you can use KAYAK.
Just do a flight search and use the "Price Forecast" feature (see the top left corner once the results have loaded), which will forecast the flight price for the next seven days.
Related: How Does KAYAK's Price Forecast Work?
66. Or try Hopper.
Finally, there's Hopper, a mobile app that predicts airfares for up to ONE year with a claimed accuracy of 95%.
Just plug your flight details into Hopper and let their algorithms do their magic. Once done, you'll be prompted to book now (because it's a great deal) or wait for a better price. If it's the latter, you'll get an instant notification that it's the best time to book.
Related: Hopper Price Prediction
67. Don't wait for Tuesday to shop for flights.
​​It's another myth that's taken root. Yet, Google's recent report shows that airfares on Tuesdays, Wednesdays or Thursdays vs. Saturdays or Sundays have been just 1.9% lower (on average) over the last five years. So if you're flying soon, act fast.
68. Book 44 days before departure.
Domestic US flights are typically the cheapest 21–60 days out, with prices tending to reach their lowest 44 days before departure, on average. While these patterns may not hold up for every route, booking in advance is usually a good idea.
69. Look for early-morning or late-night flights.
Most people want to fly during the day, so these times are usually cheaper.
70. Skip special days.
Holidays, festivals, and major events drive up airfares.
71. Fly in the middle of the week.
It's 12% cheaper to fly on weekdays than on Saturdays or, worse, Sundays. If you exclude international travel, the potential savings jump to 20%.
72. Travel during shoulder season.
Shoulder season is the time between the low and high seasons when demand for a particular place is lower. As you might've guessed, lower demand means lower airfares. Not to mention, crowds are way thinner.
73. Know that January and February are the least expensive.
According to CheapAir's 2022 study, the first two months of the year are the cheapest for domestic travel, on average.
74. Study the best times to buy tickets by season.
The below table shows how many days in advance it's best to book flights for domestic destinations in each season, based on CheapAir's flight search data:
| Season | Days in Advance |
| --- | --- |
| Winter | 110 |
| Spring | 76 |
| Summer | 42 |
| Fall | 77 |
75. Consider August if you plan a summer vacation.
If you plan a summer vacation, August is your best bet. The airfare will likely be cheaper, and you'll also benefit from less-crowded beaches.
76. Book 52 days ahead for domestic Thanksgiving travel.
Historically, the lowest prices for domestic Thanksgiving trips have been found 36–74 days before departure, hitting their lowest point 52 days out.
77. Shop for flights to Europe 129 days in advance.
It pays off to book earlier if you travel from the US to Europe. The best deals are usually found 129 days before departure, with prices tending to be lower between 50 and 179 days out.
78. Book flights to Mexico or the Caribbean 37–87 days out.
Prior trends suggest that ticket prices from the US to the Caribbean or Mexico have been lowest 37–87 days before departure. 59 days out is when they are usually the cheapest.
79. Strategize your buys.
Getting the best airfares sometimes boils down to timing. If you know when tickets are likely to go on sale, you can save money by pouncing on them at the right moment. So if a major sales event like Black Friday or Cyber Monday is around the corner, consider holding off until then to book your flights.

80. Skip outrageous airport parking fees.
Airport parking can be expensive. For example, 24-hour parking rates at JFK range between $18 and $39. That translates to ~$200 per week, on average. To avoid these charges, see if you can get someone to drop you off, take a Lyft, or use public transportation.
Related: 10 Ways to Save on Airport Parking
81. Throw baggage policy under the microscope.
Budget carriers are notorious for charging for checked baggage (or even carry-ons). To avoid paying more for your luggage than the flight itself, spend 2–5 minutes reviewing the airline's baggage policy.
82. Split checked bags with your companion.
If traveling light isn't an option, split your checked bag with a buddy. That way, you can save extra money on baggage fees.
83. Spend 5–15 minutes getting to know the airline restrictions.
It'll help you avoid throwing away your belongings during security clearance.
84. Don't pay for seat selection.
Most regular airlines charge about $10–30 to select specific seats. If you're only up in the air for a couple of hours, you'll probably survive any seat the carrier assigns you.
Related: How to Be Seated with Your Travel Companions for Free
85. Opt out of auto check-in.
Low-cost European airlines like Wizz Air or Ryanair make check-in available only 2–4 days before departure if you didn't buy seats with your booking. Instead, they offer an auto check-in service for a fee. To avoid paying it, set up a reminder on your smartphone and do the check-in yourself online.
86. Print the boarding pass at home, or have it on the app.
Otherwise, the airline might charge extra to print it at the check-in desk.
87. Bring your own snacks.
Airport food is expensive, possibly due to extra delivery fees, commission, and high rent. Therefore, it makes sense to bring snacks through the TSA.
Related: Yes, You Can Bring Food Through TSA—With Some Exceptions





Stacking It All Up
There you have it.
A comprehensive list of 87 tips on how to find cheap flights.
Now—
Did you find the information helpful? Or perhaps you have more actionable tips and strategies to share?
Let us know in the comments below.
Sources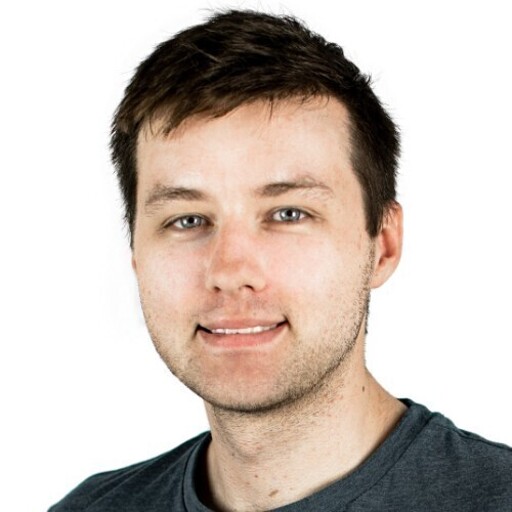 Max Woolf is a writer and travel lover at Passport Photo Online. His insights, advice, and commentary have been featured in Forbes, Inc., Business Insider, Fast Company, Entrepreneur, BBC, MSN, NBC, Yahoo, USA Today, Fox News, AOL, The Ladders, TechRepublic, Reader's Digest, Glassdoor, Stanford, G2, and 300+ other outlets.