If you're looking for the best tips on how to find cheap hotels, you've come to the right place.
We've curated, vetted, and categorized a list of 51 ways you can save money on bookings and listed 13 tools to help you get the job done.
Let's make a start:

1. Reveal hidden deals.
You might've heard about Priceline Express Deals or Hotwire Hot Rates.
These are hidden deals (up to 60% off) where you won't know the exact hotel name until after you book it. Both Priceline and Hotwire will simply provide information about a listing, such as its star rating, general location, or amenities.
The good news?
There's a Chrome extension, Travel Arrow, that can reveal the hotel name, taking the guesswork out of the equation.
Related: How to Use Travel Arrow
2. Install an add-on that hunts for coupons.
Looking for coupons can be a chore.
Luckily, browser extensions like Honey can automatically dive into the depths of the internet to find the best coupons and apply them at checkout with a single click.
Cool, huh?
3. Download hotel booking apps.
Many booking services (and some hotels) want people to use their mobile apps because it promotes loyalty.
So—
They often offer mobile-only signup bonuses, lower prices, and exclusive discounts. Some will even give you access to keyless entry or in-app room requests, making installing a few of your favorite ones worthwhile.
Related: The 8 Best Hotel Booking Apps Every Traveler Should Download
4. Sign up for newsletters.
If you like to stay at one or several hotel chains, sign up for their newsletters. You'll get exclusive offers, discounts, and promotions straight to your inbox.
All you have to do is Google [hotel OR hotel chain] + newsletter or look for the signup button on their site.
5. Follow select properties on social media.
Hotels love to use social media to promote exclusive offers or throw giveaways.
So—
Pick a few of your favorite hotels and connect with them on Instagram or Facebook.
6. Order a travel rewards credit card.
Travel credit cards allow you to rack up points (or miles) for each dollar spent on hotel bookings, which you can later redeem for free stays, discounts, or upgrades.
For example, Capital One Venture Rewards Credit Card earns five miles per dollar spent on hotels booked via its travel rewards portal.
If you don't have one, research different options and pick the right card. If you do, see if you can refer friends to score extra points.
Related: Best Travel Credit Cards
7. Or consider a hotel credit card.
A co-branded hotel credit card bears a hotel chain's logo. It provides unmatched perks like annual free nights, access to MASSIVE welcome bonuses, and automatic elite status.
It differs from a regular travel credit card in that you can only use it at that specific hotel chain, and there's usually an annual fee.
Is it worth it?
Totally. If you're a fan of a particular hotel chain (e.g., Marriott, Hyatt), stay with it for at least a few nights a year and enjoy extra comforts. If not, the perks may not be worth the fee.
Related: Are Hotel Credit Cards Worth It?
8. Join one or two rewards programs.
Most major hotel chains offer loyalty programs you can join for free (and get a new member bonus). Such programs offer exclusive rewards and discounts for repeat customers.
Need an example?
Being a Marriott Bonvoy member gets you free Wi-Fi at all Marriott hotels, whereas Wyndham Rewards offers up to $12.84 in rewards value per $100 spent.
But—
Don't join every loyalty program under the sun. Otherwise, you'll have to track point expiration dates and end up with small balances across multiple programs that won't likely amount to anything valuable.
Instead, channel your efforts into one or two chains. Luckily, WalletHub developed a handy calculator that gives a personalized loyalty program recommendation based on your ​​annual hotel budget.
9. Try booking engine rewards programs.
Whether it's Expedia or Agoda, virtually every major booking engine has a reward program you can join for free.
You'll earn points for every night booked, which you can later redeem for discounts or upgrades.
For instance, if you're a member of the Booking.com Genius program (level two), you'll get 15% discounts, complimentary breakfasts, and room upgrades at select stays.
Not bad.
10. Build a toolkit.
Make your way to the end of the article, and you'll be presented with 13 tools to help you save money on hotels.
Our tip?
Create a folder in your browser and save the ones you like the most. That way, you'll have everything handy when the time comes to make a booking.
11. Configure price alerts.
Let's assume you're set on a particular hotel OR destination. You know the dates of your stay in advance, and you're wondering if you should book now or wait.
In this case, you can set up price alerts on KAYAK and monitor the rates for ~2–4 months. When the prices drop, you'll get notified via email and book at the optimal time.
Related: How KAYAK Price Alerts Get You the Best Travel Deals
12. Use a cashback service.
Services like Rakuten or Ibotta allow you to get cashback (1–10%) on your hotel purchases.
Just sign up for a free account, find a hotel, and make a reservation as normal. The cashback portion will then be applied to your account.
It may not lead to HUGE savings, but every dollar saved is a dollar earned.
Related: Best Cashback Apps of 2023
13. Remember to collect points on work travel.
Did you know?
You can use loyalty programs if you travel for work and your employer books your reservation.
Those points could be worth their weight in gold, considering the global business travel spending amounted to $933B+ in 2022.
Check this guide that explains how to collect points on work trips.
14. Don't chase promotions.
Hotels and travel credit cards like to tease with bonus points, discounts, and other promotional offers.
For example, American Express® Gold Card offers 60K points after you spend $4K on eligible purchases within the first six months of card membership.
Is it tempting?
Absolutely. But don't fall for it unless you actually plan to travel a lot, stay at hotels, or make other qualifying purchases. Otherwise, you might have a huge statement balance and an empty wallet.

15. Book in advance.
According to NerdWallet's 2022 study, hotels are an average of 13% cheaper when booked 15 days out compared to four months out.
Namely, savings for booking last-minute high-end properties reach 21.6% (vs. 9.4% for mid-range and 5.5% for low-end hotels).
Yet—
You may still want to book early because the savings could be negligible (especially if you pick affordable accommodation), and your preferred hotel (or room type) may be sold out. Plus, the 15-day window works for big cities such as Paris but not popular vacation destinations like the Caribbean or Hawaii.
So plan ahead and book when you know your dates.
Related: Is It Cheaper to Book Hotels Last-Minute?
16. Find the best dates.
If you're flexible and set on a particular destination, you can determine the cheapest days to book a property.
How?
Head to KAYAK, choose "Stays," and enter your destination. When you click on dates, the tool will show you a color-coded calendar. Red means high prices, yellow stands for average, and green indicates low prices (based on 3-star hotels' average rates).
Easy.
If you have a specific hotel in mind, Google Hotels can bring up a two-month view of prices and help you find the cheapest dates.
Related: Google Hotels: Finding the Cheapest Dates for a Stay
17. Avoid peak season.
Some destinations are pricier during certain months.
For example, suppose you were to visit Stockholm, Sweden, in May, June, or September. In that case, you'd pay WAY more for accommodation than in January or February.
How do we know?
Just go to Google Hotels and enter your destination. Below the filtering bar, you'll find the "When to visit" feature to help you explore the season trends (and the weather).
At this point, you'll have a crystal-clear idea of when to book a stay in your preferred city.
18. Strategize your buys.
Finding the best rates sometimes boils down to timing.
Thus, if a major sales event like Black Friday or Cyber Monday is coming, see if you can hold off on booking until then.
Now—
To ensure you don't miss a deal, subscribe to email lists for several hotel brands you care about and follow them on social media (if you haven't yet). You can also set a price alert for the property you want to stay at via KAYAK and get notified of price drops without constantly monitoring the web.

19. Explore your options with a metasearch engine.
Your go-to booking tool could be Booking.com or Expedia.
There's nothing wrong with that, except they're OTAs (online travel agencies). They act as a middleman between you and the property and make money by taking a portion of the total booking cost from the hotel.
That means you might pay MORE for your stay than if you were to book directly or via another OTA.
For this reason, it's best to start with a metasearch engine like Google Hotels, which doesn't handle reservations. Instead, it searches OTAs and hotel sites and offers various booking options, so you can compare prices and pick the best one.
20. Gauge pricing.
It helps to get the lay of the land.
Otherwise, you won't know if a $300 room is a bargain or a rip-off.
So go to Google Hotels, pick your destination and dates, and hit "Enter." Below the filtering bar, you'll see the "What you'll pay" feature.
The aggregator will show you how prices look for your stay vs. the rest of the month, broken down by star rating.
Nice.
21. Get breakfast.
If you plan to stay at a hotel for several days, consider including breakfast.
Why?
For one, you'll save in the long run since hotel breakfast usually costs $5–30 per person. Two, you'll spare yourself the hassle of finding a place to eat every morning.
Lastly, hotels provide unlimited servings of omelets, French toast, and coffee. That's an excellent way to fuel up for the day.
22. Consider sustainability.
Think about it:
The hotel sector accounts for ~1% of global carbon emissions (and it's set to increase). Luckily, many booking platforms can now show sustainable properties.
Our tip?
See if you can go with a greener option. It may not save you money, but the planet will thank you.
23. Get the best bang for your buck.
Once you've decided on your destination, picked the dates, and dialed in your search with filters, you'll be presented with options.
But—
Don't sort the results by lowest price because the cheapest hotel is rarely the best.
For example, say you've found a 4-star hotel for $90 with a guest rating of 3/5. Then, you run into another 4-star property for only $10 more, with a rating of 4.5+. In that case, choosing the more expensive option is almost always better.
Remember, it's not about finding the cheapest hotel (that's easy) but getting the best value.
24. Opt for longer stays.
Extending your stay will often drive the average cost down.
The reason?
It guarantees hotel occupancy, particularly in low and shoulder seasons. Plus, hotels don't have to thoroughly prep the room for new guests.
So if you're flexible, see if you can get a better rate by extending your stay by a day or two.
25. Stay outside the city center.
Properties located in downtown areas are generally pricier for obvious reasons. The same is true for touristy spots.
Instead, it's best to research transportation options to see how far from the city center you could book.
That's when Google Hotels' map feature shines. Just enter your destination, and when you see the map, click the transit icon to reveal public transportation routes.
Plus, it also helps to see where the top sights are. To do it, click on one of the hotels on the map, go to the "Location" tab, and then "Top Sights."
Simple.
26. Or consider a nearby town or suburb.
If you plan to visit places like Zurich or London, finding an affordable stay within the city limits isn't easy.
So—
It may be a good idea to stay in a nearby town or suburb. Just ensure the ride to the city won't be too long or expensive.
27. Don't discard newly-listed properties.
Newer hotels usually offer generous discounts to attract customers. If you don't have your eyes set on a particular place, use it to your advantage.
28. Or budget hotels.
It's true:
3-star properties don't have all the bells and whistles. Yet, they offer a comfortable stay and LOTS of on-site amenities such as a pool and gym.
Thus, if you're only going to be in town for a few days, budget hotels can be a viable option.
29. Forget loyalty.
Unless you have a co-branded hotel credit card OR plenty of points with a particular chain, OR you're a top member of a booking engine rewards program (e.g., level three on Booking.com), it's usually not worth it to be loyal.
Instead, compare your options and pick the best one.
30. Explore different lodging possibilities.
If you can't find an affordable hotel, consider other options.
For example, Google Hotels can switch between hotels and vacation rentals, which are often cheaper.
Alternatively, you can try Airbnb or Vrbo.

31. Book through a travel agent.
If you plan to travel internationally or to visit multiple cities, booking through a travel agent can be a great way to save.
They often get deals straight from hotels that you won't find online. Travel agents also have connections in the industry and can bargain for better rates.
Aren't they expensive, though?
Not really, since travel agents' money primarily comes from hotel commissions.
To find a travel agent, you can use a platform like Travel Leaders and search by specialty, location, and destination.
32. Try SuperTravel.
They're like a travel agent you can text and complete your booking with just a few taps.
SuperTravel claims they have exclusive deals only available through Facebook Messenger or SMS. To get started, send them a message with your city, dates, and preferences.
They'll then search for the best deals and send them to you.
33. Book a package deal.
If you need a flight AND a hotel stay (or even a rental car), booking a package deal can be a great way to save time and money.
Some helpful tools to look for bundles include Priceline, Expedia, Costco Travel, and Orbitz.
34. Use an online travel rewards portal.
If you're a travel rewards card enthusiast, consider booking a property via your card issuer's travel portal.
Why?
It'll help you earn more rewards.
For example, the Amex Business Platinum offers 5x points on prepaid hotels booked via American Express Travel. Other popular travel rewards portals include Chase Ultimate Rewards and Capital One Travel.
Related: Why You Should Use Your Issuer's Travel Portal
35. Keep an eye out for Pricebreakers.
If you use Priceline, you can look for Pricebreakers. Just search as normal, and scroll down until you see the option to check Pricebreakers on the left.
Priceline will then offer to group three hotels under one low price of up to 50% off retail.
The catch?
You won't know which of the three hotels you'll get until after you book. But if you're adventurous, it could be a great way to save.
36. Fire up hotel booking apps for secret deals.
Booking tools (e.g., Booking.com) want travelers to get hooked on their platforms, so they'll frequently offer exclusive deals that are mobile only.
While you won't always find discounts this way, it's worth a try.

37. Review your options.
Suppose you've found a hotel you want to book via Google Hotels.
You're now in the "Prices" tab, deciding which booking link to choose. While there's no clear-cut answer, below are two pointers that should steer you in the right direction:
If you have elite status or collect points from a hotel chain like Hilton or Marriott, it's best to book directly. Otherwise, you won't earn points or elite night credits.
If you aren't loyal to a particular hotel, examine OTAs' offers and see which ones have the best rates. It's also a good idea to click on a few of your favorite OTAs to know if you're eligible for member-only discounts, upgrades, or freebies.
38. Don't spend forever wading through prices.
It's easy to get caught up in the pursuit of finding the absolute best rate.
But—
While saving a few bucks is great, it isn't worth it if it takes you hours (and lots of mental energy) to compare different options. Set a reasonable cap, and don't go overboard.
39. Check the fine print for details.
Before completing a booking (particularly on unfamiliar platforms), read the details carefully and pay special attention to the cancellation/refund policy, amenities, and bed type.
It'll help you avoid unwanted surprises.
40. Scope out coupon codes.
It's always a good idea to search for coupon codes on sites like RetailMeNot or Coupons.com before booking. Who knows what deals they might have?
41. Look for membership discounts.
Depending on the hotel, you may be able to use your membership for a lower rate than an OTA like Orbitz or Expedia can offer.
Some membership discounts include AAA, Costco, and Military/Veteran.
How much can you save?
That depends on the hotel and membership discounts you have access to. For example, AAA members can save up to 5% or more when booking an AAA rate with a Hyatt hotel.
Just keep your member number handy as you complete your reservation and during check-in.
42. Don't go with non-refundable rates.
It might be tempting to book a non-refundable room since they're usually cheaper.
But—
Can you be 100% sure you won't need to cancel your trip?
Exactly.
43. Freeze great rates.
Another great reason to book rooms with a flexible cancellation policy is that it lets you hold a particularly appealing rate while you look for other options.
You can also lock in your rate with a mobile app, Hopper, but it comes with a fee.
On the flip side, Hopper will cover up to $300 if the room price goes up.
44. Don't forget about senior discounts.
Many hotels offer discounted rates for seniors.
For example, guests aged 55+ can save up to 15% on room rates at Best Western hotels and resorts, and Hilton offers a discount of up to 10% to seniors 55 and older.
Not too shabby.
Related: 100 Hotel Brands That Offer Senior Discounts
45. Transfer reward points.
If you have a general travel credit card, you can transfer reward points to certain hotels.
The number of points needed for a booking varies, but the card issuer will disclose the transfer rate on their site. The best travel cards offer at least a 1:1 ratio, so your reward points are worth the same value in partner hotel points.
If your card has a less than 1:1 transfer ratio, pay for your stay up front and use the rewards for something else.
46. Pool points with travel companions.
Suppose you're flying with your friend, partner, or family and splitting a room. In that case, you can pool your rewards and effectively 2X your points.
Don't feel like sharing a room?
Pool points and book a suite. It could be more cost-effective than booking two separate rooms.
Related: Your Ultimate Guide to Family Points Pooling
47. Don't use airline miles.
Frequent flyer programs offer LOTS of ways to redeem miles.
But—
Unless you're drowning in miles (and don't have another use for them), resist the temptation to redeem miles for hotels because you'll usually get an abysmally low redemption rate.
Related: Should I Redeem Airline Miles for Hotel Rooms?
48. Pay for a group stay.
Offering to book everyone's accommodation is an excellent SHORTCUT to collect hundreds if not thousands of points.
It might even help you lock in elite status with a hotel chain and earn double (or triple) on your spending.
Just ensure you get paid back.
49. Pay in the local currency.
It's generally better to pay for your stay in the local currency.
Why?
When you pay in the local currency, your credit card company will handle the conversion using a more favorable exchange rate.
If you pay in USD, the hotel will convert currency for you. That often means you'll be charged extra.
50. Use price matching.
Many hotels and OTAs allow claiming a refund for the difference if you find your reservation cheaper elsewhere.
For example, Booking.com offers a "Price Match Guarantee," and Marriott has a "Best Rate Guarantee."
If your claim is approved, the latter offers a 25% discount on the room rate you're trying to book or 5K Marriott Bonvoy points.
So if you've booked a room and spotted a cheaper rate somewhere else, claim your discount. Just keep in mind that you'll need to provide proof of the lower rate and other necessary information you can find on the hotel's or OTA's site.
51. Get in touch with the property.
You should never complain without reason.
But—
If you experience an issue the hotel is responsible for, write an email to the property mentioning your loyalty.
If the issue is big enough, you'll likely get a discount or points for your next stay.

| Hotel Booking Sites | Pros |
| --- | --- |
| Agoda (OTA) | Fishes out some of the lowest prices, especially in Asia. |
| Booking.com (OTA) | Usually finds far more properties than any other OTA or aggregator |
| Expedia (OTA) | Displays the total price with taxes and fees from the get-go and offers packages |
| Google Hotels (metasearch engine) | Best all-arounder |
| Hotels.com (OTA) | Full slate of filtering options |
| HotelTonight (OTA) | Offers great deals on last-minute stays |
| Hotwire (OTA) | Hot Rates (opaque bookings) |
| Hopper (OTA) | Price Freeze |
| KAYAK (metasearch engine) | Price alerts, searches direct on some hotel sites, great filtering options |
| Orbitz (OTA) | Vacation packages |
| Priceline (OTA) | Express Deals, Pricebreakers |
| SuperTravel (OTA) | Operates as a travel agent via messaging |
| Travel Leaders (OTA) | Helps find expert travel agents |
Stacking It All Up
There you have it.
A comprehensive list of 51 tips on how to find cheap hotels.
Now—
Did you find the information helpful? Or perhaps you have more actionable tips and strategies to share?
Let us know in the comments below.
Sources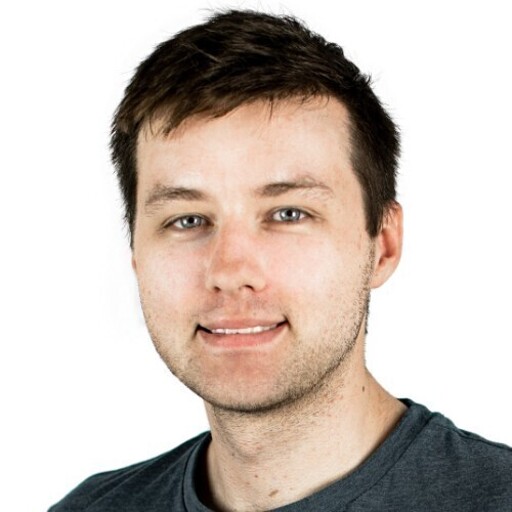 Max Woolf is a writer and travel lover at Passport Photo Online. His insights, advice, and commentary have been featured in Forbes, Inc., Business Insider, Fast Company, Entrepreneur, BBC, MSN, NBC, Yahoo, USA Today, Fox News, AOL, The Ladders, TechRepublic, Reader's Digest, Glassdoor, Stanford, G2, and 300+ other outlets.