When you browse LinkedIn, you're met with a sea of faces.
But—
Are those portraits representative of how professionals look now, or are they badly outdated?
To uncover this AND much more, we surveyed over 1,000 active LinkedIn users from the US.
Keep scrolling for the insights we've gathered.
Key Takeaways
A significant 74% of Americans agree (47%) or strongly agree (27%) their LinkedIn photo is one of the most important aspects of the profile.
The majority of LinkedIn users (50.26%) have been sporting the same photo for 3–6 years or longer.
LinkedIn members usually source their profile pictures from work events (23%), take them themselves (22%), or rely on professional photographers (17%).
A little over 56% of professionals have met someone whose in-person appearance was significantly different from their LinkedIn picture.
Close to 45% of users are dissatisfied with their LinkedIn profile image.
Roughly 17% of LinkedIn account holders haven't updated their profile headshot yet due to age discrimination concerns.
Most Users Keep the Same Photo for 3–6 Years or Longer
As our first order of business, we set out to measure the gravity respondents place on LinkedIn profile pictures.
So, without further ado, let's look at the data: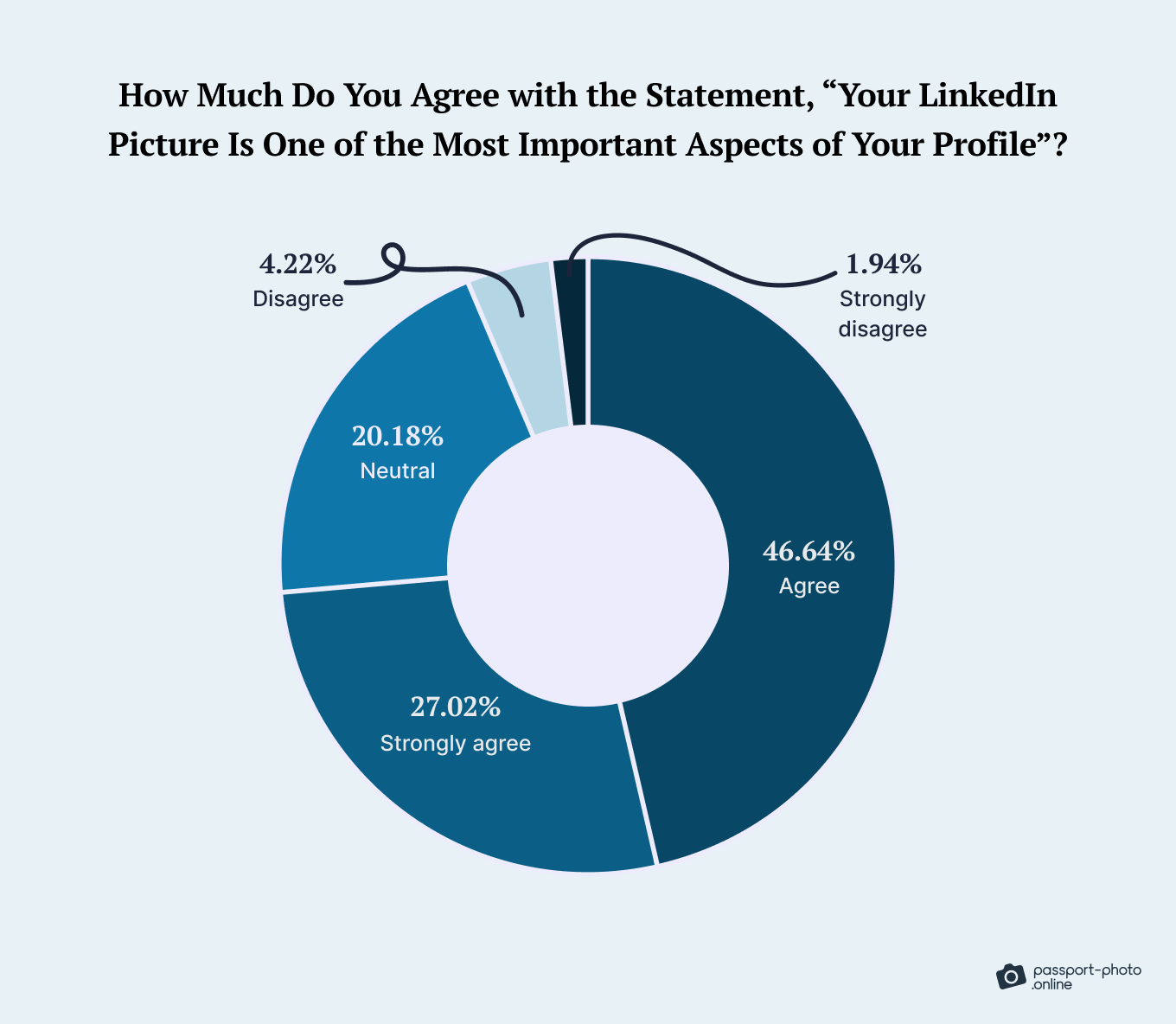 A substantial 74% of Americans agree (47%) or strongly agree (27%) their LinkedIn profile picture carries significant weight.
This isn't just a hunch, though.
LinkedIn itself acknowledges that having a profile photo results in 21x more views and 9x more connection requests.
But where do people get their shots?
The results are below:
| How Did You Obtain Your Current LinkedIn Profile Picture? | In % |
| --- | --- |
| Used a photo from a work event or other professional setting | 23.49 |
| Took it myself | 22.35 |
| Had a professional photographer take it | 17.45 |
| Had it taken by a friend or family member | 15.96 |
| Used an app or online service to take it | 15.62 |
| I don't currently have a LinkedIn profile picture | 4.33 |
The most popular option is to use a photo from a work event or another professional setting, pulling in 23% of the vote. It's followed by taking the shot yourself (22%).
Notably, over 17% of respondents opted for the professional touch, hiring a photographer.
To give you an idea of the financial commitment, here's how much it cost them: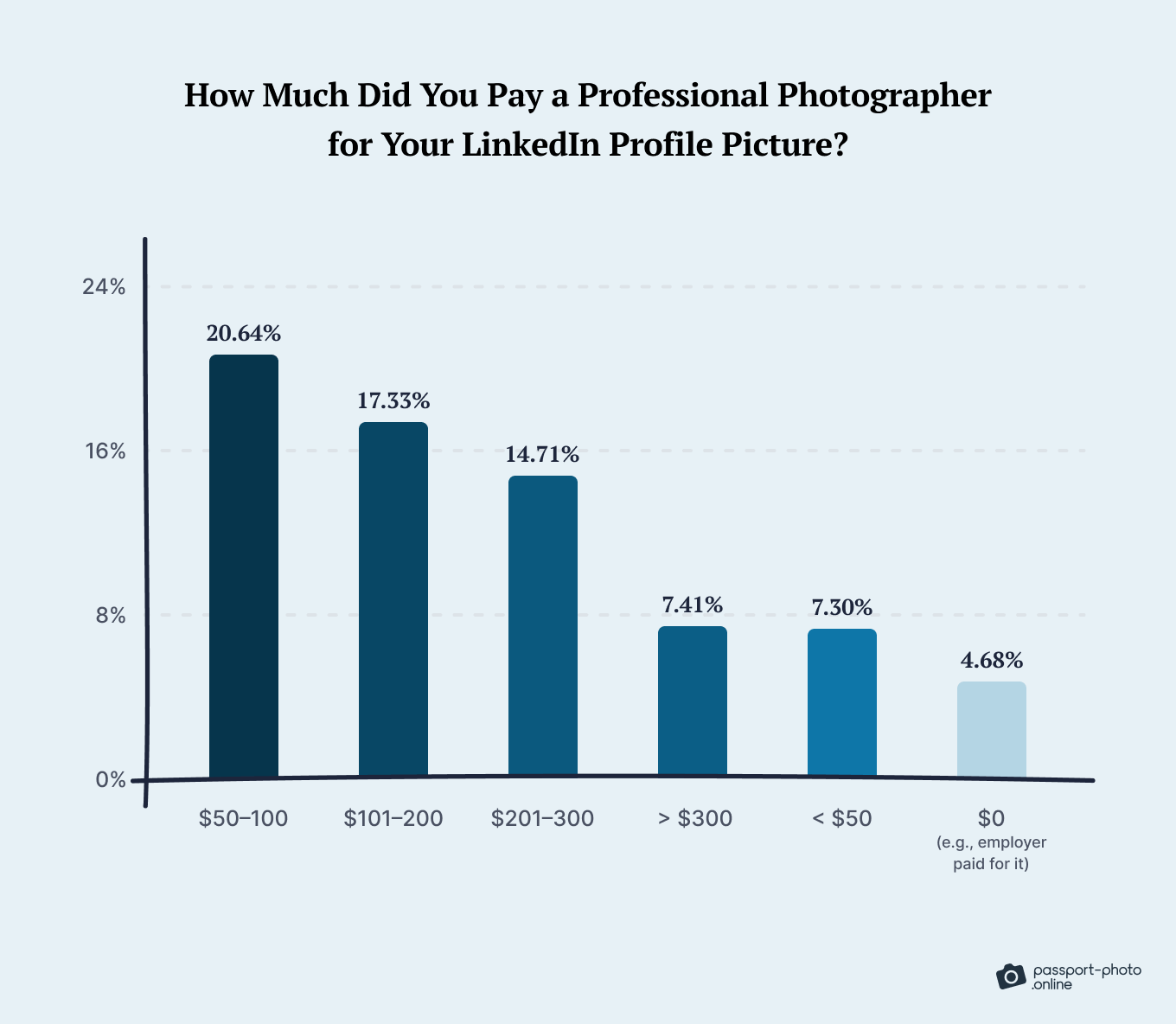 A majority (21%) spent a reasonable $50–100. But keep in mind that, like with most things in life, you get what you pay for.
Now, onto the crux of the matter.
That is, how long people's portraits have held their ground on LinkedIn.
| How Long Have You Been Using Your Current LinkedIn Profile Picture? | AVG | Women | Men | Gen Zers | Millennials | Gen Xers | Baby Boomers |
| --- | --- | --- | --- | --- | --- | --- | --- |
| 2–3 years | 19.41% | 22.32% | 15.62% | 26.37% | 13.4% | 23.65% | 15.09% |
| 1–2 years | 18.37% | 18.91% | 19.81% | 20.51% | 20.35% | 15.54% | 15.09% |
| 4–5 years | 17.06% | 13.67% | 20.28% | 17.95% | 15.88% | 17.57% | 16.98% |
| 3–4 years | 14.86% | 15.49% | 16.78% | 21.98% | 14.64% | 10.81% | 9.43% |
| 5–6 years | 9.60% | 8.2% | 12.12% | 5.86% | 12.9% | 12.84% | 5.66% |
| 6+ years | 8.74% | 8.43% | 7.23% | 2.56% | 9.68% | 9.46% | 15.09% |
| Less than 1 year | 7.17% | 9.11% | 6.53% | 4.03% | 10.92% | 6.76% | 5.66% |
As you can see, just 7% of respondents have had their profile picture for less than a year.
The majority of LinkedIn users (50.26%), however, have been sporting the same photo for 3–6 years or longer.
In other words, many profile mugshots you bump into today are from 2020, at least.
Also worth noting are gender and generational differences.
Thus, women tend to change their profile pictures more often than men, with a higher percentage having their photos for 2–3 years (22% vs. 16%) and less than a year (9% vs. 7%).
As far as generations go, Gen Zers, fresh into the professional milieu, show photos mostly from the past 2–3 years.
While Baby Boomers—perhaps content in their established roles or fearing ageism—show a penchant for consistency, many not having changed their photos for over six years.
With this, let's jump into our next segment.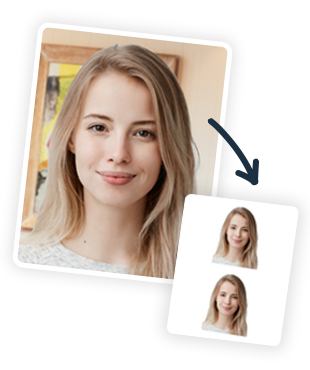 Do you need passport photos? Find out more:
Majority Notice Differences between In-Person Appearance and LinkedIn Pictures
So far, so good.
We've established that most LinkedIn users don't change their profile pictures too often.
But—
Do they still resemble their present selves?
To answer that, we asked our respondents to describe how up-to-date they felt their LinkedIn photos were.
Here's what we found out: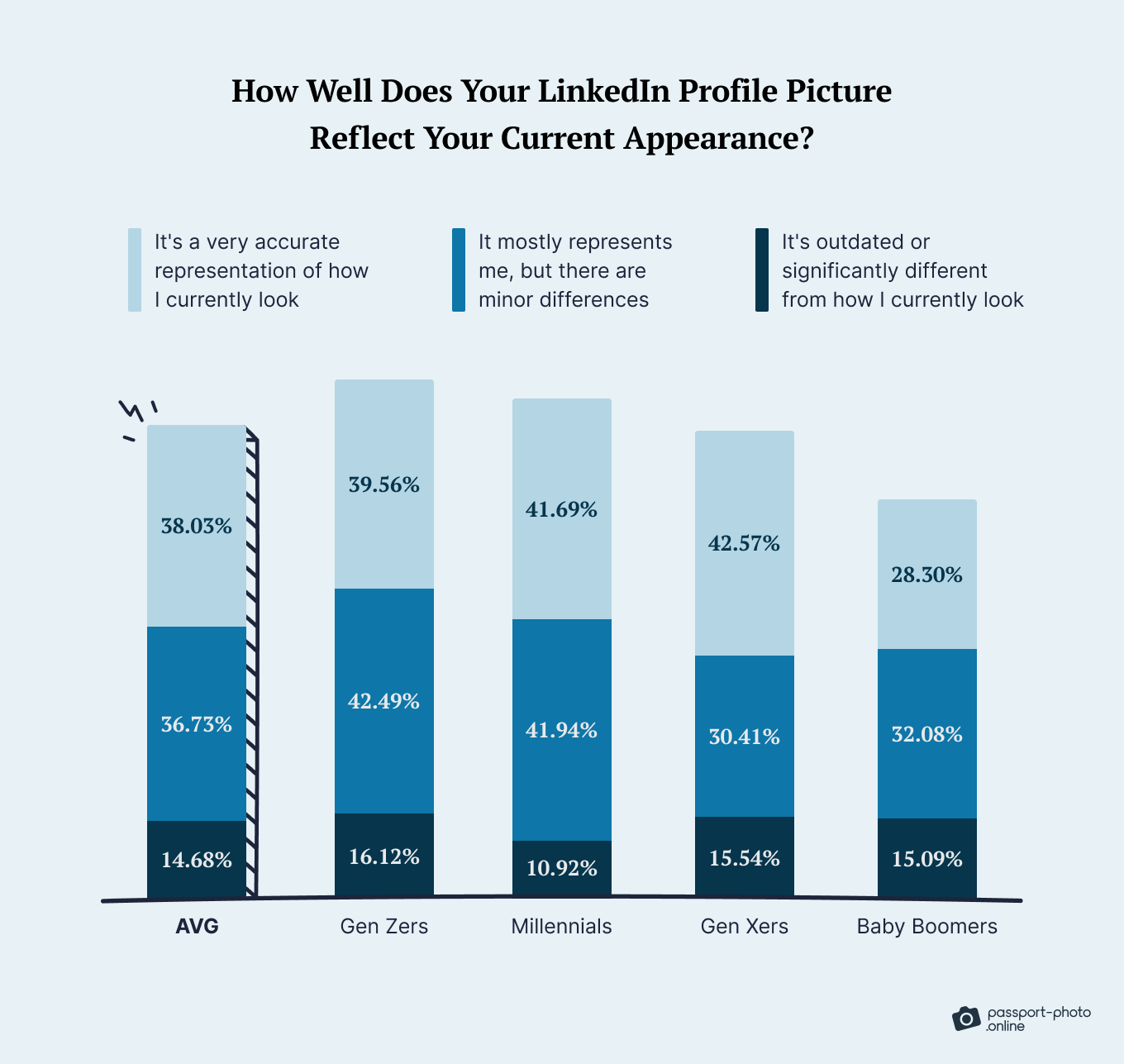 A majority of users (75%), cutting across all age groups, believe their current profile image is on point.
This leaves a slim 15% of respondents who feel their portrait is, well, outdated.
It makes sense.
The incremental changes in our appearance over relatively short spans can be subtle. Many may not notice them, or these changes could not be as pronounced.
Thus, a photo taken a few years ago can still feel very much "like them."
Interestingly, however, when we asked respondents if they'd ever met a LinkedIn connection whose real-life appearance significantly differed from their online photo, more than 56% said "Yes."
Have a look:
| Have You Ever Met Someone Whose In-Person Appearance Differed Greatly from Their LinkedIn Picture? | In % |
| --- | --- |
| Yes, their appearance was significantly different | 56.18 |
| Yes, there were minor differences, but nothing significant | 27.27 |
| No, their appearance closely matched their profile picture | 11.89 |
In other words, there's a gap between self-perception and external observation (unsurprisingly).
On one hand, a majority of LinkedIn members feel their profile picture mirrors their current self. Yet, when meeting someone from the platform in person, many respondents have had eyebrow-raising moments.
But—
Of course, it could also be attributed to the magic of photo editing tools.
After all, who hasn't been tempted to sprinkle a bit of digital fairy dust on their photos?
Age Discrimination Concerns Prevent Some from Updating LinkedIn Photos
Before we sign off, we also wanted to ask Americans if they are generally satisfied with their LinkedIn profile pictures.
Let's dive into what they shared: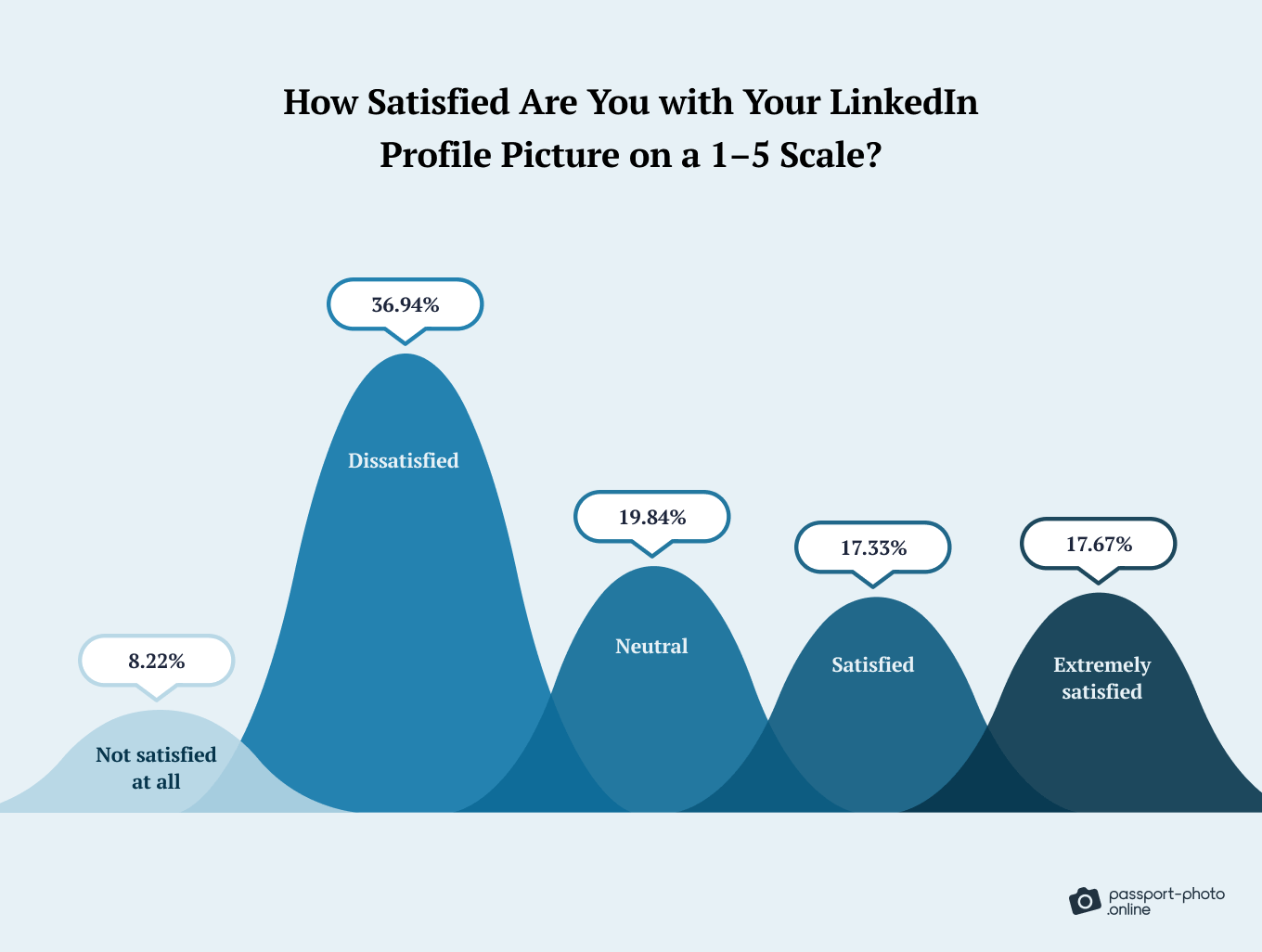 The data suggests a larger inclination towards dissatisfaction with one's picture, with nearly half of the respondents (45%) expressing discontent.
So—
We followed up with survey takers who weren't quite thrilled and asked why they hadn't changed their photo yet.
Below are the results:
| If You Aren't Satisfied with Your Current LinkedIn Profile Picture, What's the Primary Reason You Haven't Updated It Yet? | In % |
| --- | --- |
| I'm waiting for a special occasion (e.g., job change) | 24.17 |
| I'm waiting for a change in appearance (e.g., haircut, weight loss) | 21.89 |
| I'm concerned about age discrimination | 16.53 |
| I don't have a better photo to use | 9.35 |
| I don't see the need | 8.32 |
| I don't have time | 2.05 |
A little over 24% are holding out for a special occasion, like a job promotion or a milestone event. Meanwhile, nearly 22% are waiting for a change in appearance.
But—
It's the third reason that catches the eye: fear of age discrimination at 17%.
Sadly, ageism is no stranger in the professional world.
In fact, SHRM's 2023 research shows that 30% of US workers have admitted to feeling sidelined due to their age at least once. Of these, 72% say it even made them want to quit.
It's sobering to realize that even updating a LinkedIn photo is tinged with ageism anxieties.
Remember, in the rich tapestry of a workforce, every thread has its unique value.
Let's ensure we don't undervalue any based on age.
Stacking It All Up
There you have it.
A comprehensive look at active LinkedIn users' profile picture choices.
Now—
If you believe your audience will be interested in this information, feel free to share it. Just remember to mention the source and link back to this page.
Methodology
We conducted an online survey of 1,040 US LinkedIn users who visit the platform at least once a week via a bespoke online polling tool in September 2023.
The respondents were 48.9% male, 50.1% female, and 1% identified as other. 31.1% of respondents were 26 or younger, 46% were aged 27–42, 16.9% were aged 43–58, and 6% were 59 or older.
This survey has a confidence level of 95% and a margin of error of 3%. Given the gender and age makeup of our sample size, the study's findings are statistically significant for the population at large.
This study was created through multiple research steps, crowdsourcing, and surveying. Data scientists reviewed all survey participants' responses for quality control. ​​The survey also had an attention-check question.
Sources
LinkedIn, "LinkedIn Profile Photo Tips: Introducing Photo Filters and Editing"

Passport Photo Online, "Does a LinkedIn Picture Affect Your Hireability?"

SHRM, "New SHRM Research Details Age Discrimination in the Workplace"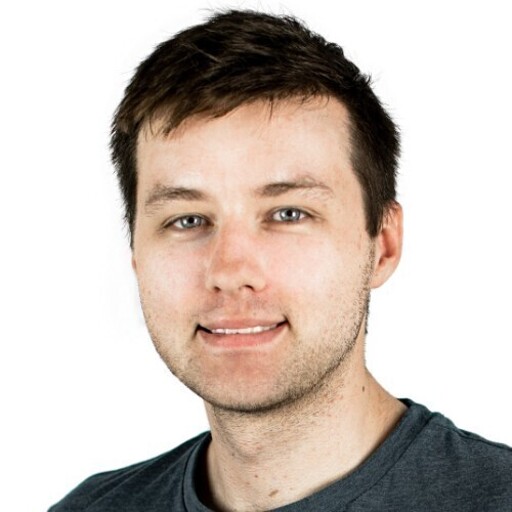 As a Digital PR specialist and a member of the Society of Professional Journalists (SPJ), Max has 5+ years of writing experience.
Over the course of his career, Max's work has garnered significant attention, with features in numerous prominent publications such as The New York Times, Forbes, Inc., Business Insider, Fast Company, Entrepreneur, BBC, TechRepublic, Glassdoor, and G2.