Let's be honest:
Most of us don't give much thought to passports. It's just one of those core documents you need to go abroad.
Plus, it usually features a picture of yours that's either badly outdated or where your face looks like you've just taken a transatlantic flight.
But—
Passports have a long and strange history that you probably didn't learn in class.
That's why, at Passport Photo Online, we've decided to compile a list of 18+ quirky and unusual facts about passports to spice up your knowledge.
Let's dive in.
Unusual Passport Facts You Probably Didn't Know
The most powerful passports (in terms of travel freedom) are the Japanese and Singaporean passports—both allow one to enter 192 different countries without a visa.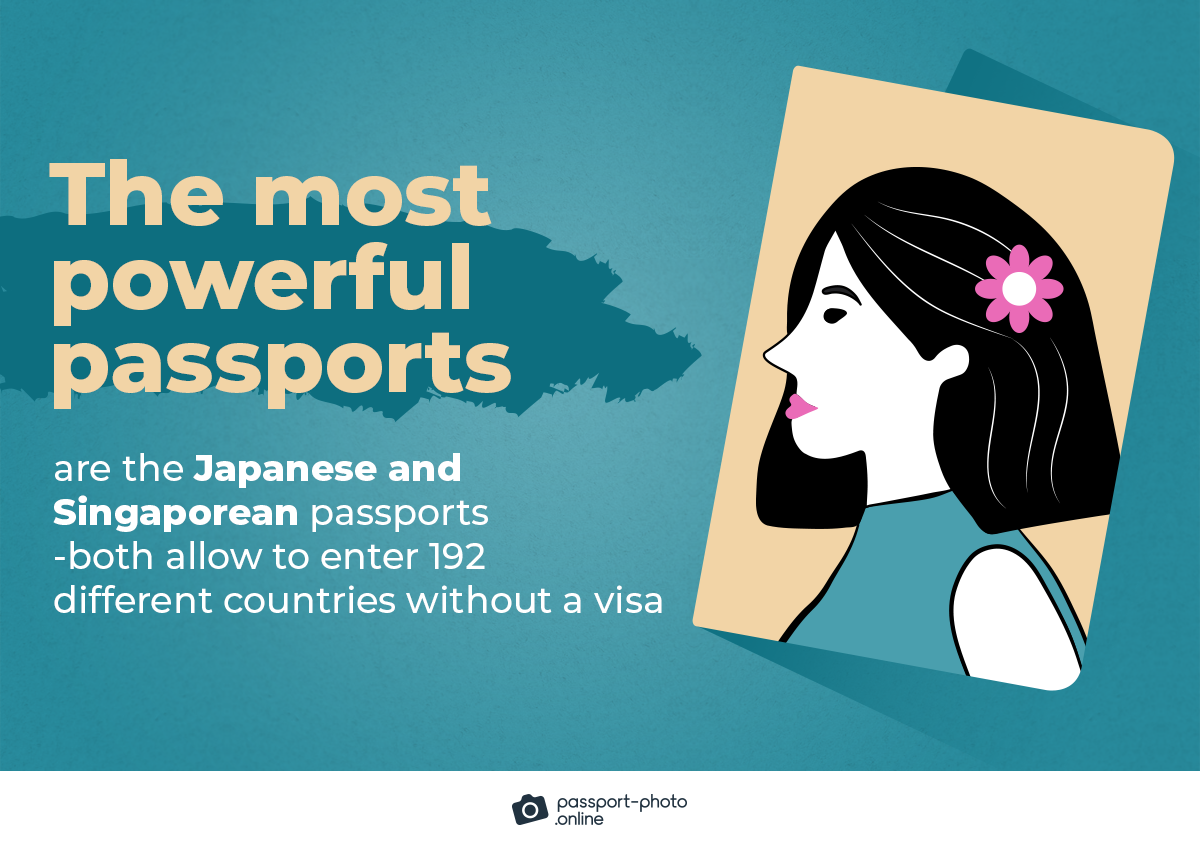 The first US passports were used during the War for Independence (1775–1783). They were regular pieces of paper, valid for 3–6 months, with print on one side that included the person's name and description.
Over 145M Americans had a biometric passport in 2022.
In 2021, ~145.03M valid US passports were in circulation compared to 143.12M in the previous year.
Blue is the most popular passport color, preferred by 83 nations, followed by red (67), green (42), and black (7).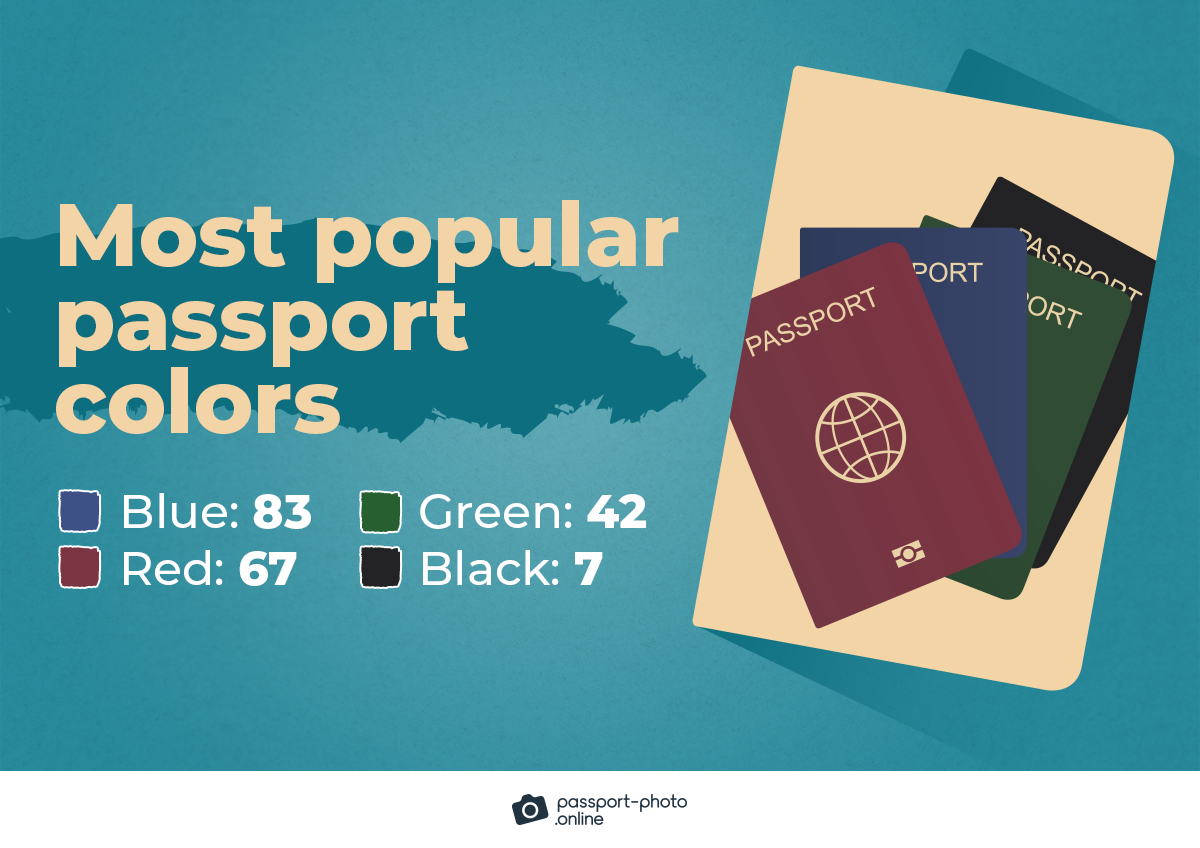 ---
Like this article and want to know more? Check these out:
---
Even though passport photos have been around since 1914, most initially had no requirements. So, people were photographed with family members and pets, smoking, or playing musical instruments.
Most adult Americans (71%) have traveled internationally in their lifetime.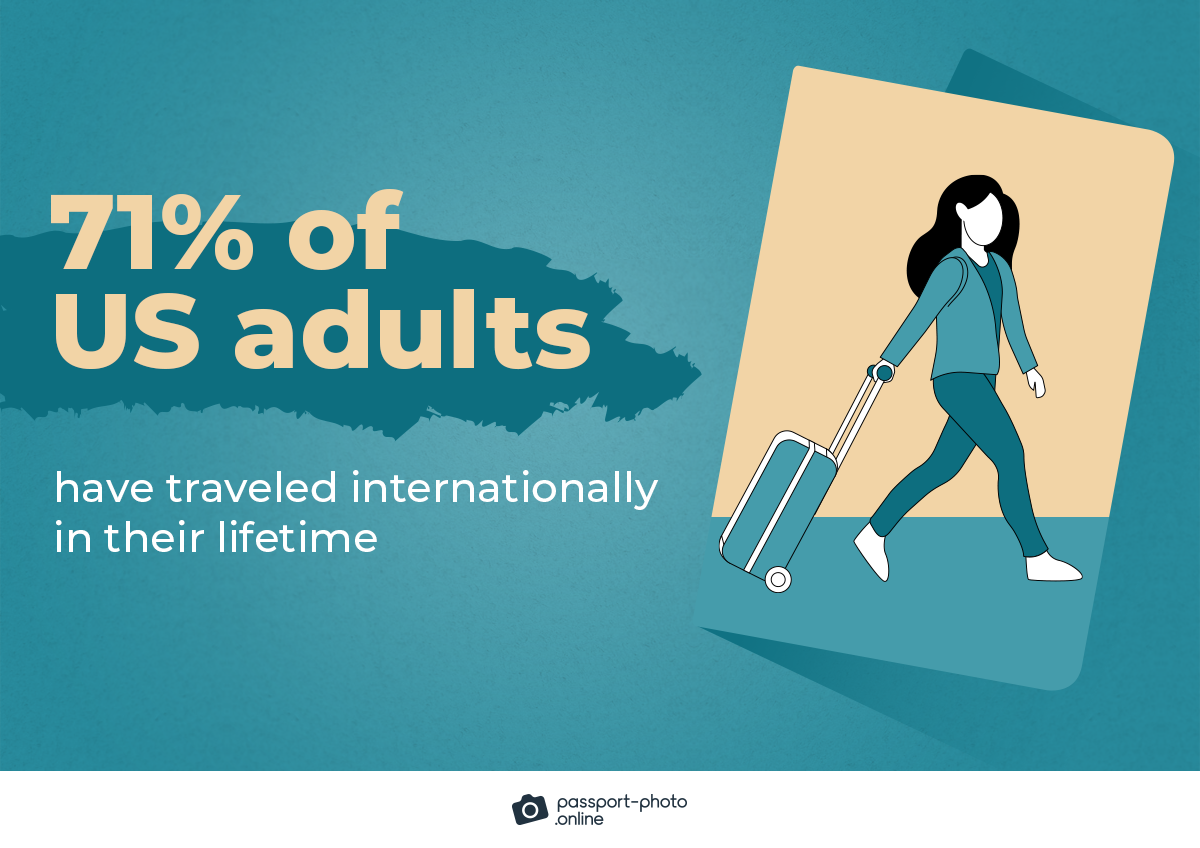 Visas became necessary as travel documents only after World War I.
Each US passport is printed with 60 different materials and has 30 security features, making it nearly impossible to forge.
Passports have been in place for quite a long time. In fact, they have one of the oldest references in the Bible, dating from circa 450 BC.
Charles III is the only person who doesn't need to carry a passport when traveling abroad.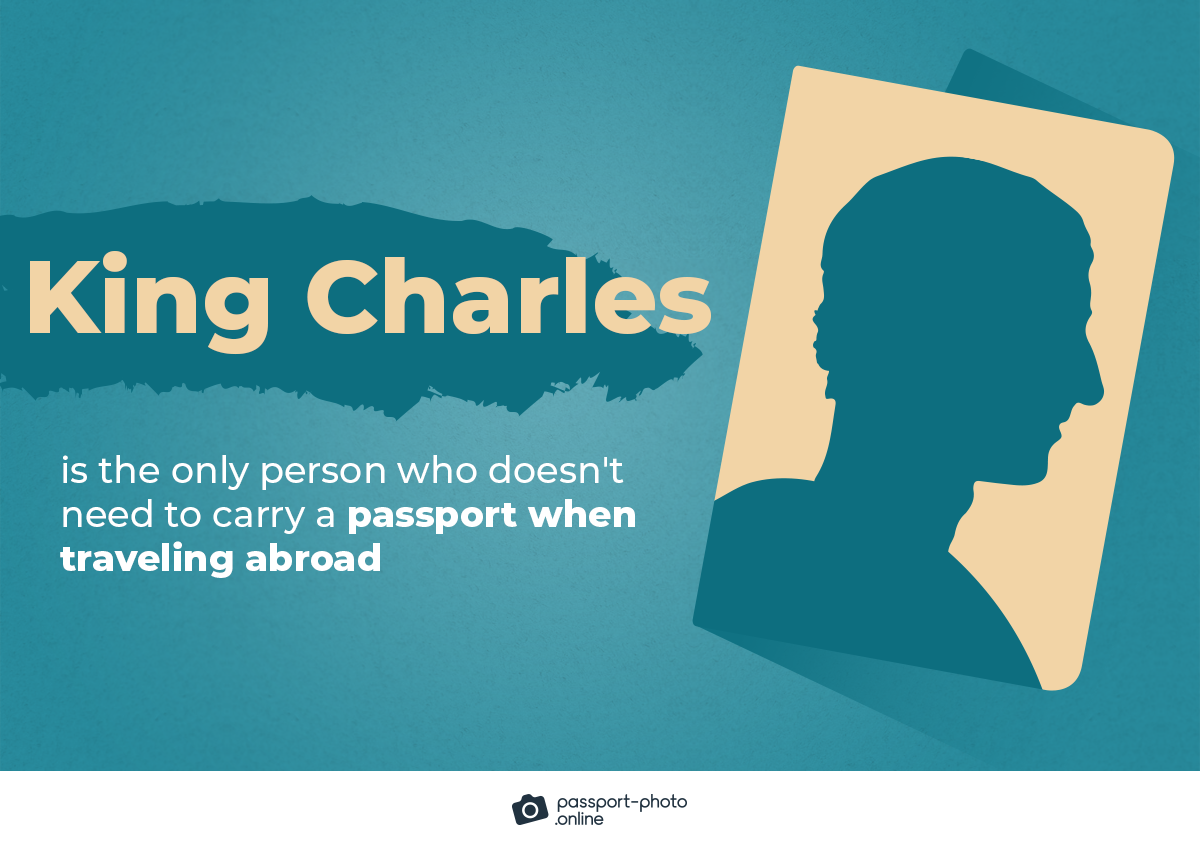 If you flip a Finnish passport forward, images along the bottom of the page create a moving picture of a walking moose.
If you shine Norwegian passports under UV light, the Northern Lights appear on the paper as iridescent trails.
You can get a world passport that lets you travel to several countries worldwide, including Togo, Tanzania, Ecuador, Zambia, Burkina Faso, and Mauritania.
The Vatican state has its own passports. Of the ~800 residents of Vatican City, 450+ have Vatican citizenship.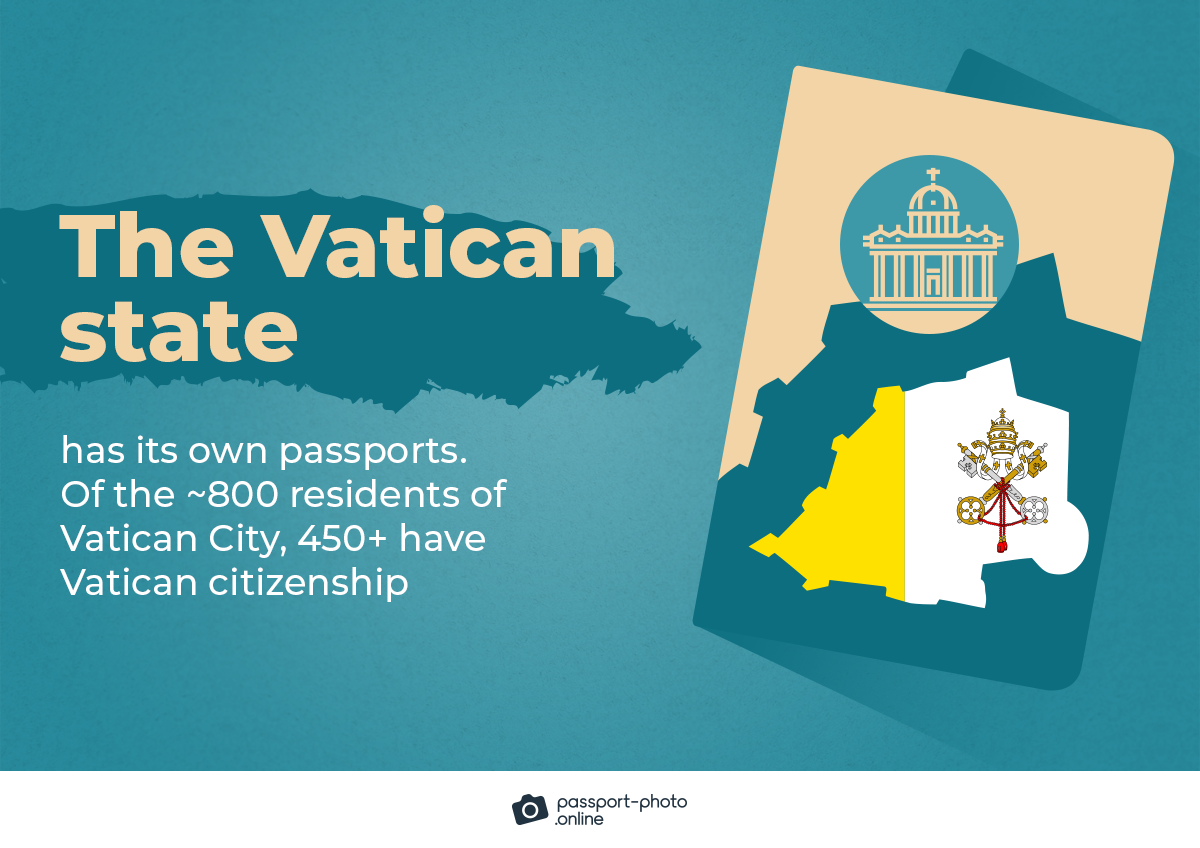 All Pakistani passports bear the following inscription "This passport is valid for all countries of the World except Israel."
In the UK, you need a horse passport. The document describes the animal by breed, color, species, whether it's vaccinated and lists the registered owner's names.
There was an Iranian man named Mehran Karimi Nasseri who lived in the departure lounge of Terminal One at Charles de Gaulle Airport for 17 years. Nasseri's story inspired the 2004 movie called "The Terminal."
Stacking It All Up
There you have it.
A comprehensive list of surprising facts about passports to supercharge your knowledge.
Let us know in the comments if there are any other facts and statistics about passports you'd like to see.
Fair Use Statement
Did you like our infographics? If so, feel free to share them with your audience. Just remember to mention the source and link back to this page.
Sources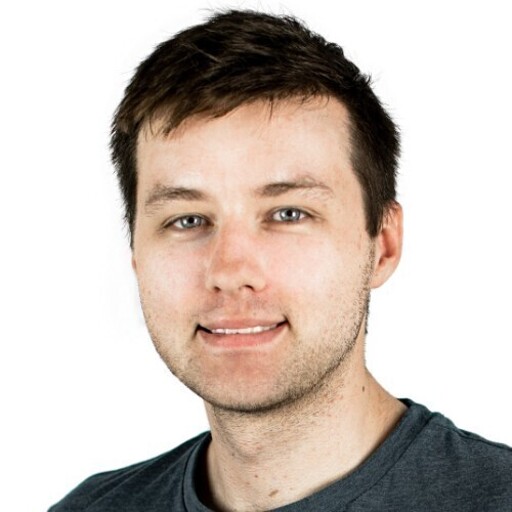 Max Woolf is a writer and travel lover at Passport Photo Online. His insights, advice, and commentary have been featured in Forbes, Inc., Business Insider, Fast Company, Entrepreneur, BBC, MSN, NBC, Yahoo, USA Today, Fox News, AOL, The Ladders, TechRepublic, Reader's Digest, Glassdoor, Stanford, G2, and 300+ other outlets.